When considering cruising as a viable travel option, there a number of companies to choose from, many of which can take us to the same places.  Deciding which to choose is often a daunting task. On this website, I offer a unique perspective to consider.  I have spent decades selling travel as a travel agent and still service existing customers from time to time.  As a current member of the press, I am able to take a bit different viewpoint than others, that of a person who knows what travelers want and has been successful enabling the dreams of many to come true.  Actually, there's not a lot of difference between they way I sell travel now and has in the past.  Many decades ago, when I was knocking on the doors of total strangers trying to make a living 'selling' a successful person gave me some advice.  "I don't 'sell' anything.  I provide a way for people to make their dreams come true.  When that happens, it's been a good day".  I never forgot that and settled in on a life of enabling people to be happy as my mission.  I hope this website is of value to you in that way as well.
On this page, we have references to past events and trips we have shared with our friends, many of which began their cruise history as we did, with small children who are now young adults, starting families of their own.  I hope you find this information of value.  You will not find advertising here, this is not a way I make money; that race has been run and it was a good one.  Now, I align with travel brands I believe are making a difference in our world and hope to add to their success any way possible.
Chris (and Lisa, my very best friend for over 35 years and for whom none of this would have been possible without)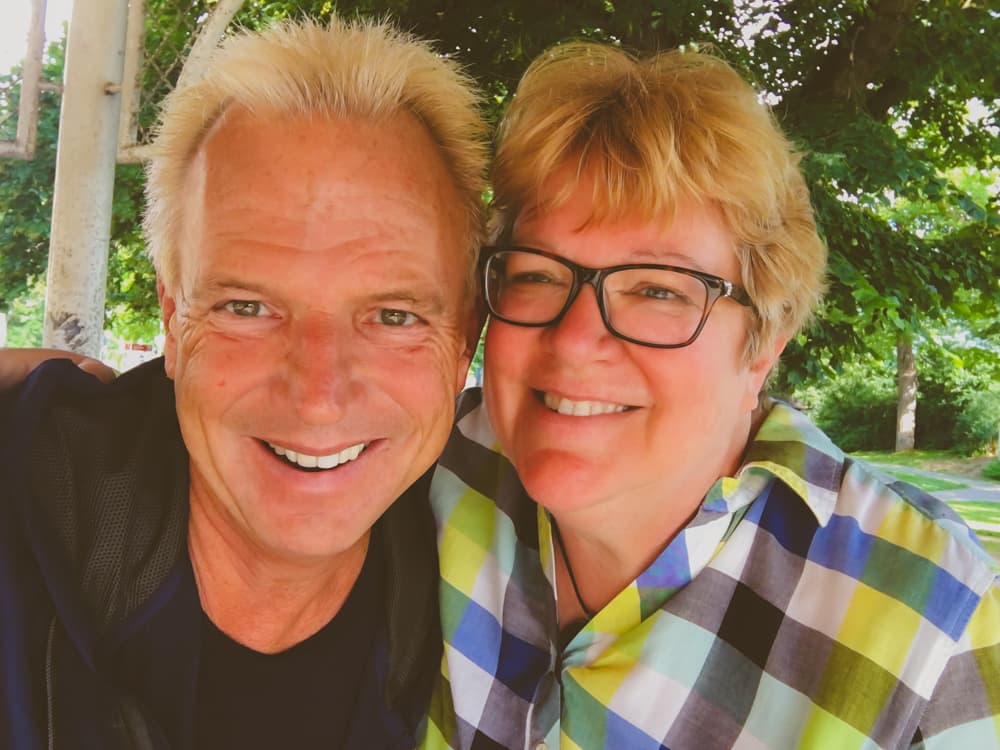 Viking River Cruises
Grand European Tour

Our Summer 2017 trip to Europe brought us back to Viking River Cruises for a 15-day Grand European Tour.  It had been a while since we sailed with Viking on the river, recently devoting a lot of time to Viking Ocean Cruises, a travel experience that was inspired by, asked for and the logical next step for Viking.  Celebrating 20 years in the river cruising business in 2017, the last decade saw phenomenal growth, fueled in part by the unique design of the massive fleet of new Viking Longships.  Now coming back to Viking River Cruises for a first full sailing since sailing the sparkling new Viking Ocean experience, I wondered how it would compare.  The experience, in a word: flawless.  That's a descriptive term we rarely use here.  When we do, an explanation is required.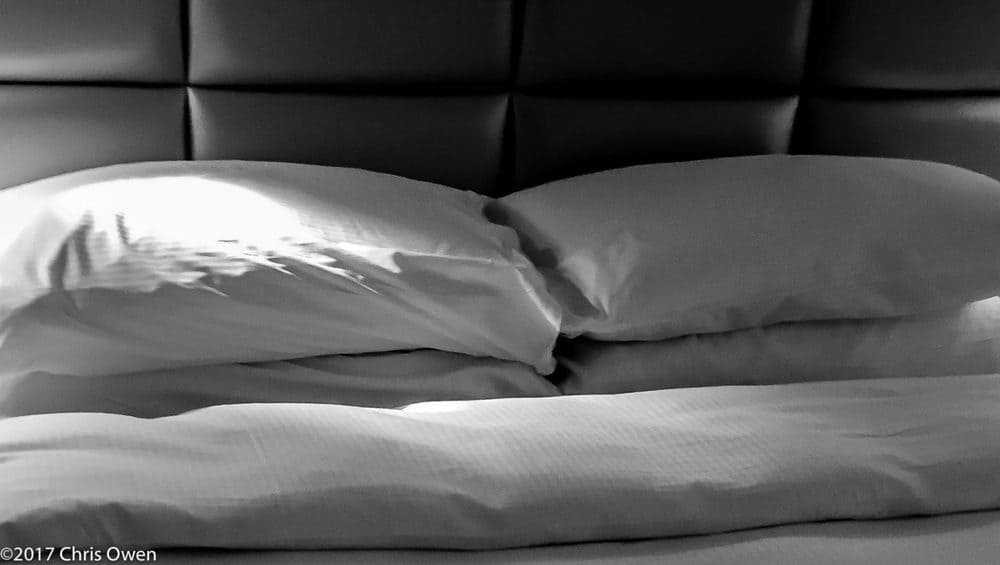 In the world of travel, it's really all about the experience and memories we carry forward.  At the end of the day, back home sleeping in our own bed, using our own shower, and in our everyday environment, the unasked question is answered:  What are the enduring memories from travel?  One of the reasons we embrace and promote the world of cruise travel is the packaging and choreography of it.  Get it right and great, life-changing moments happen, bringing us back home with an expanded worldview among other personal benefits.  Viking longships transport mostly North American travelers on the waterways of Europe.  Recently-built versions of those Viking Longships sail in Russia, the Ukraine, Asia, and Egypt as well.  As they do, a carefully timed and planned onboard program details just about every part of the experience.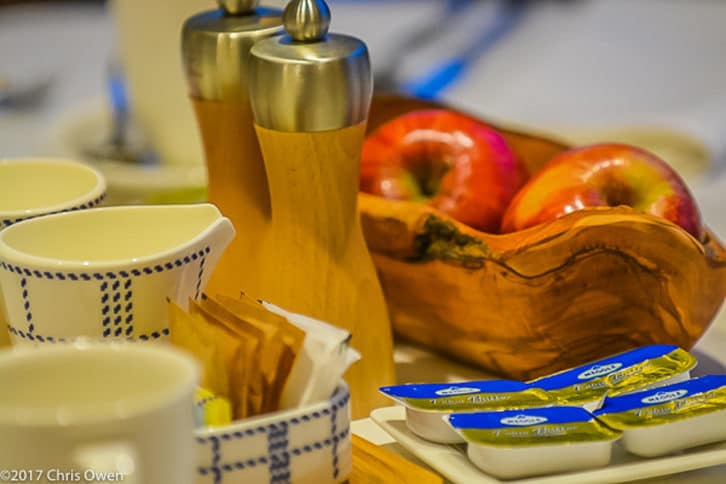 Example: by the book, when a passenger takes a seat in the dining room of a Viking Longship, the staff has 30 seconds to make a glass of water appear on the table. On that table will be a salt and pepper shaker. Of the two, the salt shaker is always closest to the entry point of that dining room.  And so it goes, with every possible detail of the experience defined.  Impressive? Sure.  Is that what makes for a flawless experience? Not by a long shot.
Also on those Viking Longships are a nimble and experienced crew capable of performing multiple positions. The Program Director is a face most often associated with the experience, and rightfully so: he or she is with passengers every step of the way.  Where Viking earns the flawless designation is with those crew members. It is their efforts that put the experience over the top.  They are entrusted with the well-being of Viking travelers in a unique way few other travel companies have been able to deliver: they are allowed to think on their own and react accordingly to variable situations.
Throughout our journey, we noted situations and events where the human element of the experience made a difference, purposefully not mentioning Viking staff by name for one gigantic reason: It's not about an individual here or there who might excel at their particular job at any one given time.   The human element of the Viking experience starts at the top and goes all the way down to everyone we come in contact with who is associated in any way with the brand.  Every single person.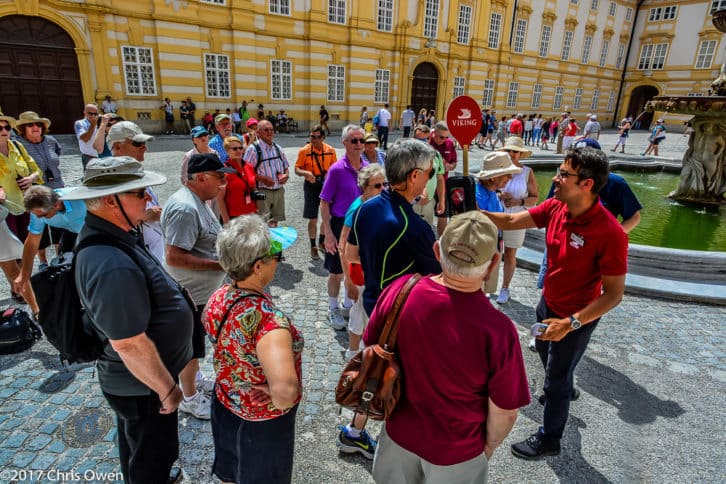 Example: A selling point of Viking River Cruises is the included tour at every port of call. That part of the deal focuses our attention on what we are there for in the first place: the destinations. The 190 travelers on a Viking Longship are divided up into small groups and assigned a high-quality local guide then off they go on tour. We have had everything from college professors to life-long residents of the area.  All cover the bullet point highlights of the place and include their own personal take on events that may have happened in that area.  Better yet, they pay attention to individual group members, engaging them along the way.  Stop there and we have a win.  But that's not the end of the story.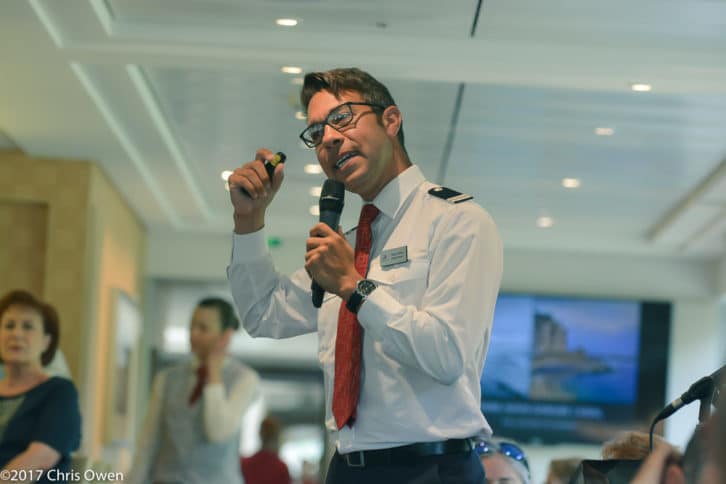 The night before that tour took place, the longship's Program Director briefs Viking travelers on the day ahead and any unexpected nuances in the itinerary that might be coming their way.  Empowered to deliver the best experience, that Program Director might also decide to offer some variations to the plan based on the makeup of that particular mix of traveler onboard.   In addition to the regular tours, an "energetic group" might be offered for those who want to buzz right through the destination highlights.  A "leisurely" group could be offered for those who want to go a bit slower and linger along the way.  On the scene, at one place on our itinerary, a "late bus" was offered for those who wanted more time at a destination requiring the use of a motor coach.
In other words, on a travel experience self-proclaimed as "the thinking man's cruise", the crew is also enabled to think themselves.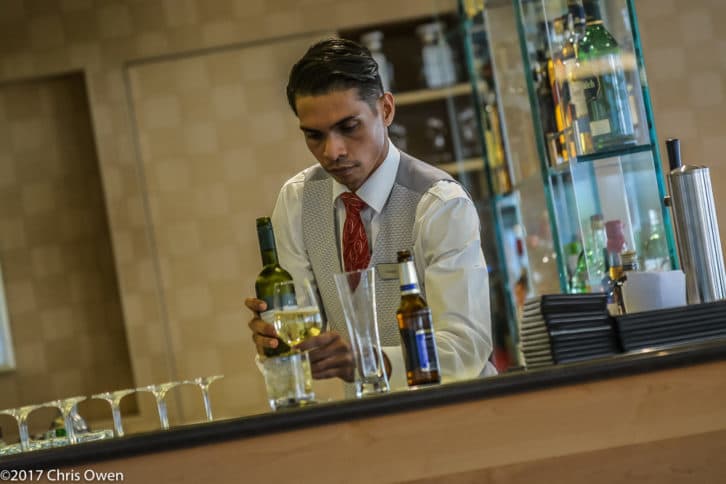 Below is everything we have published on this flawless experience and we're not done yet.  There is one more significant piece of this interesting puzzle for you and I to think through and complete.  After recently sailing both Viking's ocean and river offerings, we're seeing some crossover of style, focus, and direction that looks to be the next chapter in this story.  Stay tuned: it might be the most exciting yet.
ChrisCruises- Posted before, during and after sailing
Flickr Photo Albums- just photos, no words: all the images we capture, unedited and free to share or use as you wish with attribution.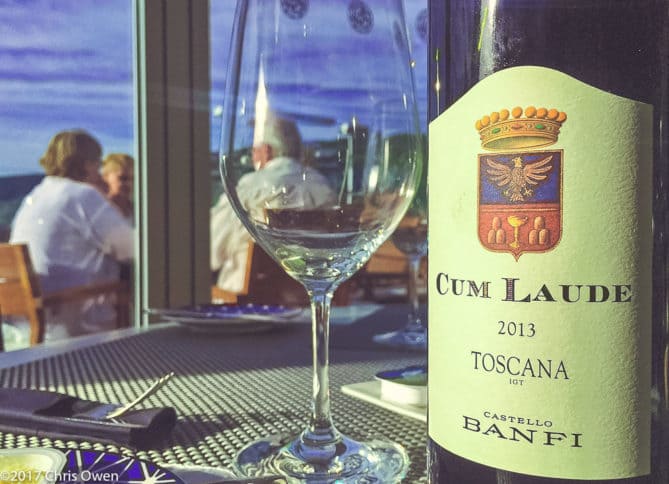 Facebook Photo Albums- much like Flickr Photo Albums, the Facebook version features a story and select photos that illustrate the topic, tour or onboard event.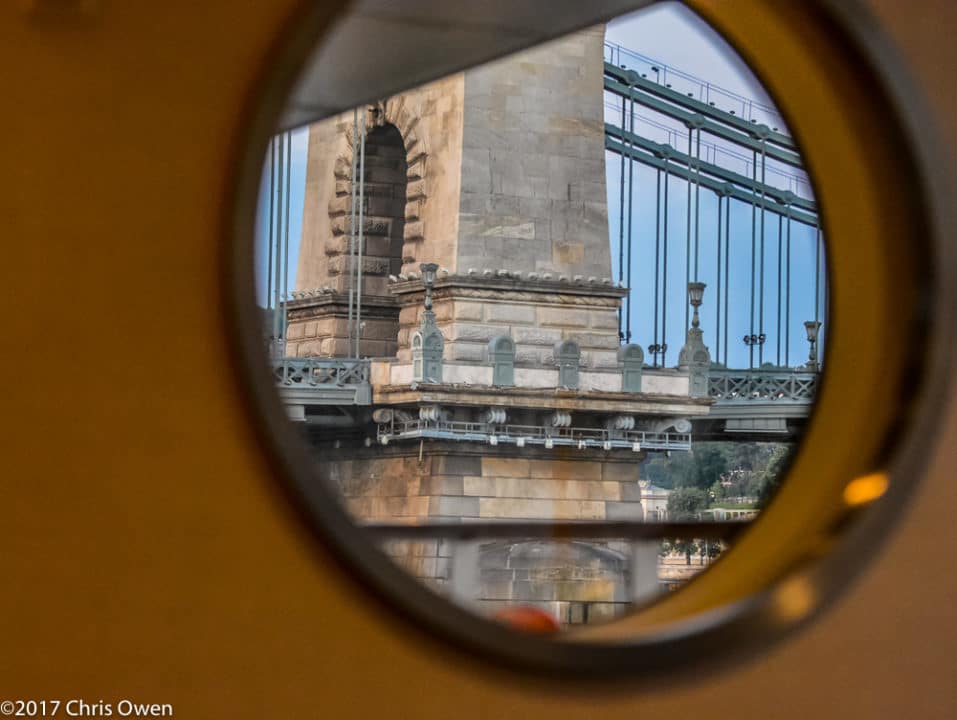 Instagram Photos– A recap of our daily postings on Instagram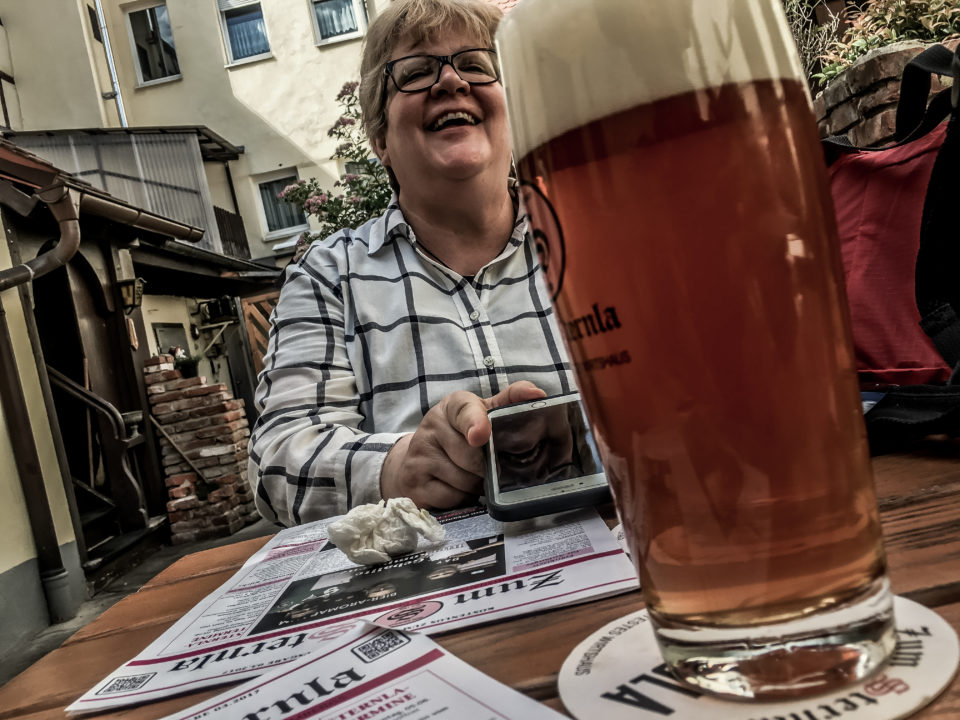 On Tumblr: TheWorldAsLisaSeesIt– One Post Every Day From Lisa's Point Of View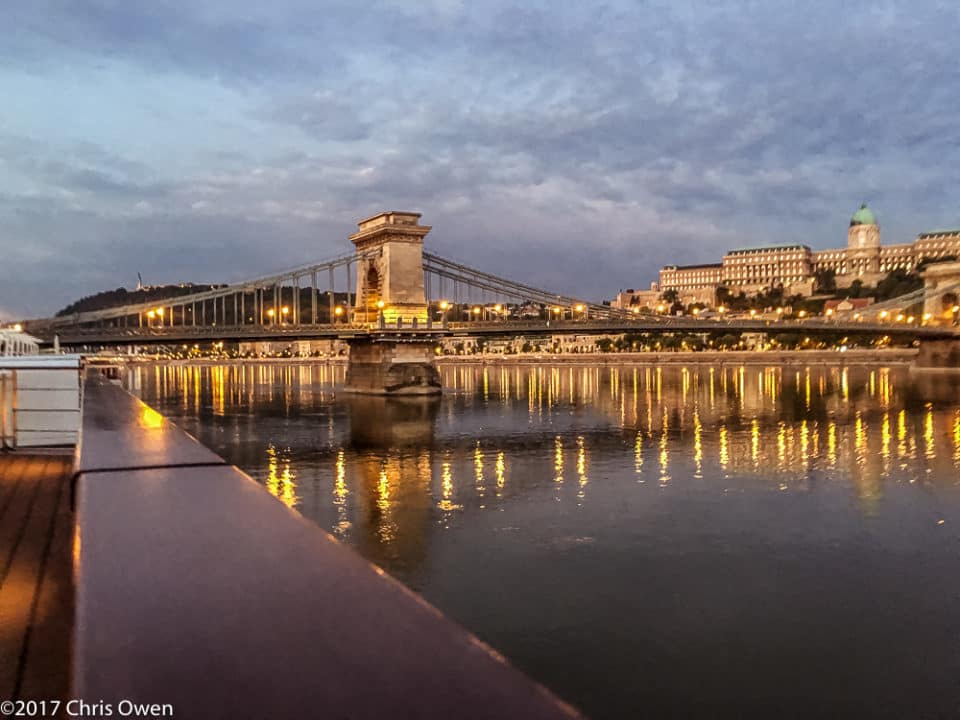 On Pinterest

One more
As we sailed, locals turned out or stopped what they were doing to see our elegant Viking Longship pass by.  One could not help but wonder what it would be like to live in these places and what those people who watched us sail thought of us.
"Once you have traveled, the voyage never ends, but is played out over and over again in the quietest chambers. The mind can never break off from the journey."
― Pat Conroy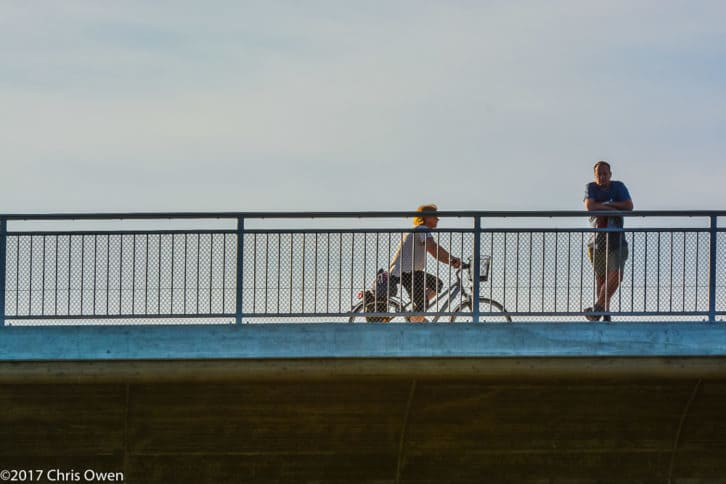 Windstar Cruises
Panama Canal And Costa Rica
Sailing for the first time with any cruise line is always an interesting experience. As hard as passengers might try to prepare, actually being there brings the best answers to questions asked in advance. Sailing with Windstar Cruises, I came to define the feel of what they do. Actually, that's not exactly accurate. I came to define half of what they do. The Windstar fleet is made up of two uniquely different kinds of ship: those with sails and those without. This is about distinct Windstar differences on ships without sails.
Posts Here At ChrisCruises.com
Facebook Photo Albums
Viking Ocean Cruises
In The Wake Of Vikings
New York To The West Indies
Viking Ocean Cruises In The Caribbean
Facebook Photo Albums-
Flickr Photo Galleries
Viking Caribbean: Pre-Cruise Countdown
Facebook Photo Albums
Holland America Line
Norse Legends Baltics Sailing
new ms Koningsdam
 While on board Holland America Line's new ms Koningsdam, we covered a lot of ground and have more information on the way, describing much of what it is like to sail the new 99,836-ton ship.  Below is a full account of information and images, gathered first-hand, on our sold out summer sailing of the a ship that is the epitome of all the Holland America Line of today has to offer.  I think you will like what you see.
Posted Live as we sailed the North Sea from Amsterdam to Norway and back.
Facebook Photo Albums
Flickr Photo Collections– check back later too- more photos loading all the time
Cunard Line
New York City
Queen Mary 2 – Remastered
Sporting a whole new look and contemporary focus while simultaneously honoring their long and illustrious history, Cunard Line is on the move. We'll be on hand to see the result of a massive remastering of the Cunard Line flagship Queen Mary 2.  It's been more than a decade since we last sailed with Cunard Line, then enjoying a 6-day transatlantic sailing from New York to Southampton.
Holland America Line
Exploring The Canadian Yukon
Published During This Event
Holland America Line
Denali Square Grand Opening
Alaska

Published During This Event
Viking Ocean Cruises
Viking Sea
Whitney and I sailed new Viking Sea on the first revenue cruise while the paint was still wet.  Doing their exciting Empires of the Mediterranean itinerary, we sailed from Istanbul to Venice for ten days that went a little bit like this:
DAY 1 Istanbul, Turkey
DAY 2 Troy (Çanakkale), Turkey
DAY 3 Ephesus (Kuşadası), Turkey
DAY 4 Athens (Piraeus), Greece
DAY 5 Santorini (Thíra), Greece
DAY 6 At Sea
DAY 7 Kotor, Montenegro
DAY 8 Dubrovnik, Croatia
DAY 9 Pula, Croatia
DAY 10 Venice, Italy
Below is a list of all we experienced, wrote about and captured images of along the way.
Seabourn Cruises
Seabourn Sojourn
Seabourn Taste of Asia Food And Wine Cruise
Hitting the ground running in 2016, Chris sailed aboard Seabourn Sojourn for 14 nights from Hong Kong to Singapore on the 3rd annual Seabourn Food And Wine Cruise .  Along the way, Chris delivered details of over 90 onboard culinary events, as they happened.  Through daily posts right here at ChrisCruises.com and a variety of engaging social ways outlined below, readers were invited to follow along on the 2016 journey as they have the last two events of the same name.
ChrisCruises Daily Posts – 
Facebook Photo Albums
Flickr Event Photos-
NEW: YouTube Video- (my first attempt with video, be kind please)
Also see
Abercrombie & Kent
Egypt And A Nile River Cruise With Jordan Extension
Arguably one of our best ever travel experiences, the river cruise element was just one part of this amazing 16-day adventure.
At ChrisCruises.com via these previous posts:
Facebook Photo Albums:
Flickr Members see ChrisCruises Photo Albums
(Not a Flickr member? sign up here for free and get 1T free photo storage-must be signed in to see)
Exposure Photo Narratives – Big photos that tell the story.  View on largest screen you have for best experience.
The Enchanting Land Of Jordan (coming soon)
Check These Other Social Sources From Us As Well
On Twitter – @ChrisCruises –  Search for #AKEgypt and #AKJordan and other tags noted below
On Instagram- ChrisCruises as well
Want To Go Deeper Socially?  
Check these tags and accounts from the sources used during our Abercrombie & Kent Egypt and Jordan Small Group Travel Experience
Abercrombie & Kent
Twitter: @AKTravel_USA
Instagram: aktravel_usa
Facebook: facebook.com/abercrombiekent
Hashtags: #AKEgypt and #AKJordan and for Instagram: #abercrombiekent
Egypt Tourism
Twitter: @ExperienceEgypt
Instagram: experienceegypt
Facebook: facebook.com/experienceegypt
Jordan Tourism
North America Twitter – @JordanNorthAm
World Twitter – @VisitJordan
Instagram – visitjordan
North America Facebook –facebook.com/MyJordanJourney
Worldwide Facebook –facebook.com/VisitJordan
Hashtags: #GoJordan and #MyJordanJourney and for Instagram: #ShareYourJordan 
Royal Jordanian
Twitter: @RoyalJordanian
Instagram: royaljordanianairlines
Mena House Hotel
Facebook: facebook.com/menahousehotel
Twitter: @MenaHouseHotel
Instagram: menahousehotel
Sanctuary 'Sun Boat IV'
Twitter: @SanctuaryRet
Instagram: menahousehotel
Facebook: facebook.com/SanctuaryRetreats
Four Seasons Cairo at Nile Plaza
Twitter: @FSCairoNP
Instagram: fscaironp
Facebook: facebook.com/FourSeasonsHotelCairoNilePlaza
Grand Hyatt Amman
Twitter: @randhyattamm
Instagram: grandhyattamman
Facebook: facebook.com/GrandHyattAmman
Mövenpick Resort Petra & Mövenpick Resort Dead Sea
Twitter:@ movenpickjo
Instagram: movenpickjo
Facebook: facebook.com/moevenpickhotel
Hapag-Lloyd Cruises
Europa 2
A new cruise line (for us) and a new ship, Hapag-Lloyd Cruises new Europa 2 was the scene for an interesting September 2015 sailing.
The new EUROPA 2 is a modern and casual luxury ship, which does away with cruise traditions such as the captain's dinner. A first for any ship, the EUROPA 2 has received the highest distinction, a 5-stars-plus ranking from the 2014 "Berlitz Cruise Guide." Holding up to 500 guests, the EUROPA 2 provides the greatest space per passenger ratio in the industry. The ship features exclusively suites with verandas and a minimum area of 28 square meters (301 square feet). Seven restaurants and six bars are dedicated to serving up culinary diversity and a large spa and fitness area accommodates the wellness and exercise trend on cruises. Its concept appeals to professionals and families in the luxury sector in particular. All cruises are fully bilingual and cater to English speaking passengers.
Production During This Event-
Posts Here At ChrisCruises.com
Facebook Photo Albums-
Flickr Photo Albums=
Azamara Club Cruises
Azamara Quest
Summer Russia And The Baltics Sailing
See more of our Azamara Club Cruises sailing to Russia, Estonia, Denmark, The Netherlands and more via these links
Complete Journal– From pre-cruise planning to after sailing reflection and every step in between, right here, updated daily as we sail in our Engaging Azamara Summer Baltics Cruise Journal
Individual Day Posts During Sailing– day by day, in the order written
Pinterest Photo Boards – one for each port and more
Flickr Photo Albums- all our photos for each place, free to use- check back frequently; we are adding more photos throughout the journey.
Facebook Photo Albums
Check These Social Sources Too