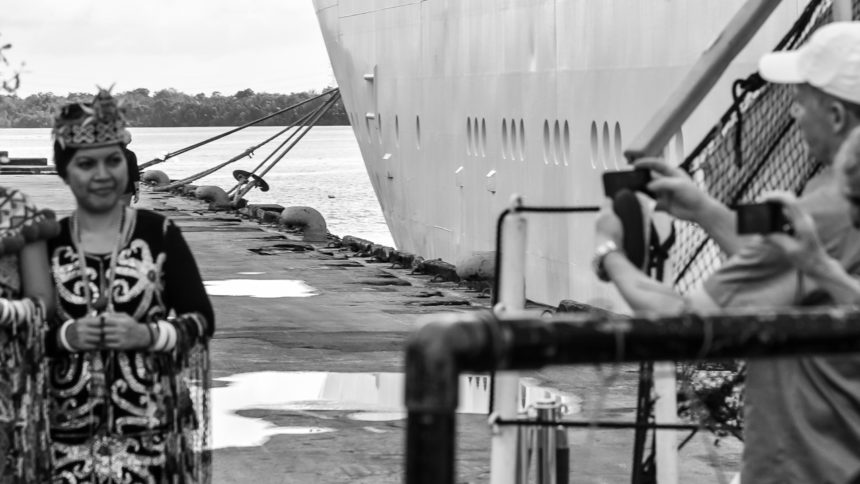 One From Each Place: Windstar Philippines & Borneo
Reflecting on travel after the fact is something we might not pay enough attention to.  We get back from our fabulous cruise vacation, somehow make the transition back to real life and move along, giving each trip a thumbs up or down.  Now stop right there for a moment and think about that.  Travelers spend a ton of time researching, planning and sailing.  However they go about it, a familiar process takes shape, repeated the next time they begin that cycle for the next fabulous cruise vacation.  Often left out of the process: reflecting on the experience in detail.
This entire topic of reflecting on travel after the fact is absolutely a case of the pot calling the kettle black. Guilty as charged, when I walked off the ship at the end of the cruise, I was done with it.  Fabulous and wonderful? Yes, but time to move along, return to real life.
Now, taking a look back is a process that begins with One From Each Place, a recurring feature here after every travel experience.  Beginning the reflection process with Windstar Cruises after the 2018 Windstar President's Cruise with John Delaney and Star Legend Godmother Gloria Bohan, one from each place starts here.
Singapore
Republic Of Singapore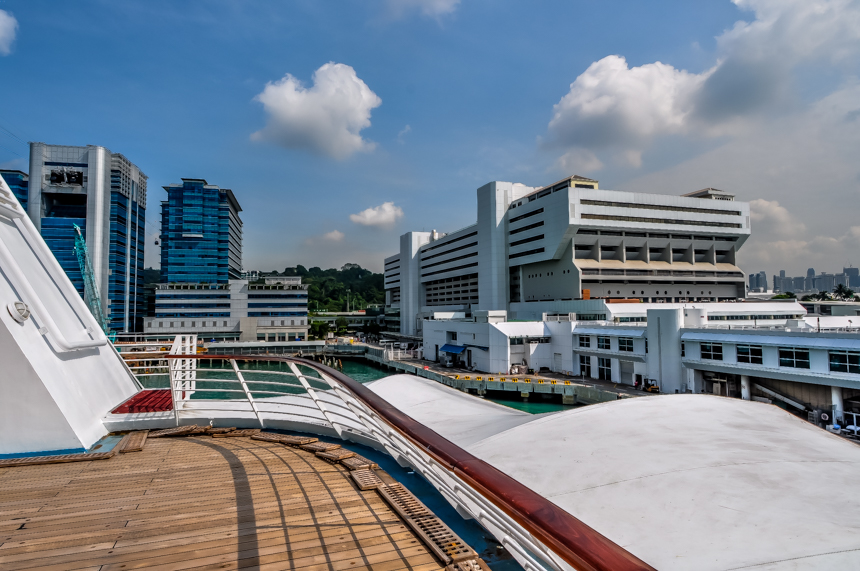 This is where it all began in Singapore where we came into town a day in advance of sailing.  With a 13 hour time difference between Singapore and home in Orlando, this was a nearly required add on, just to unscramble brains and bodies from a long travel day to get here. In reflection: arriving two or more days in advance would have been a better idea.
Kuching
Malaysia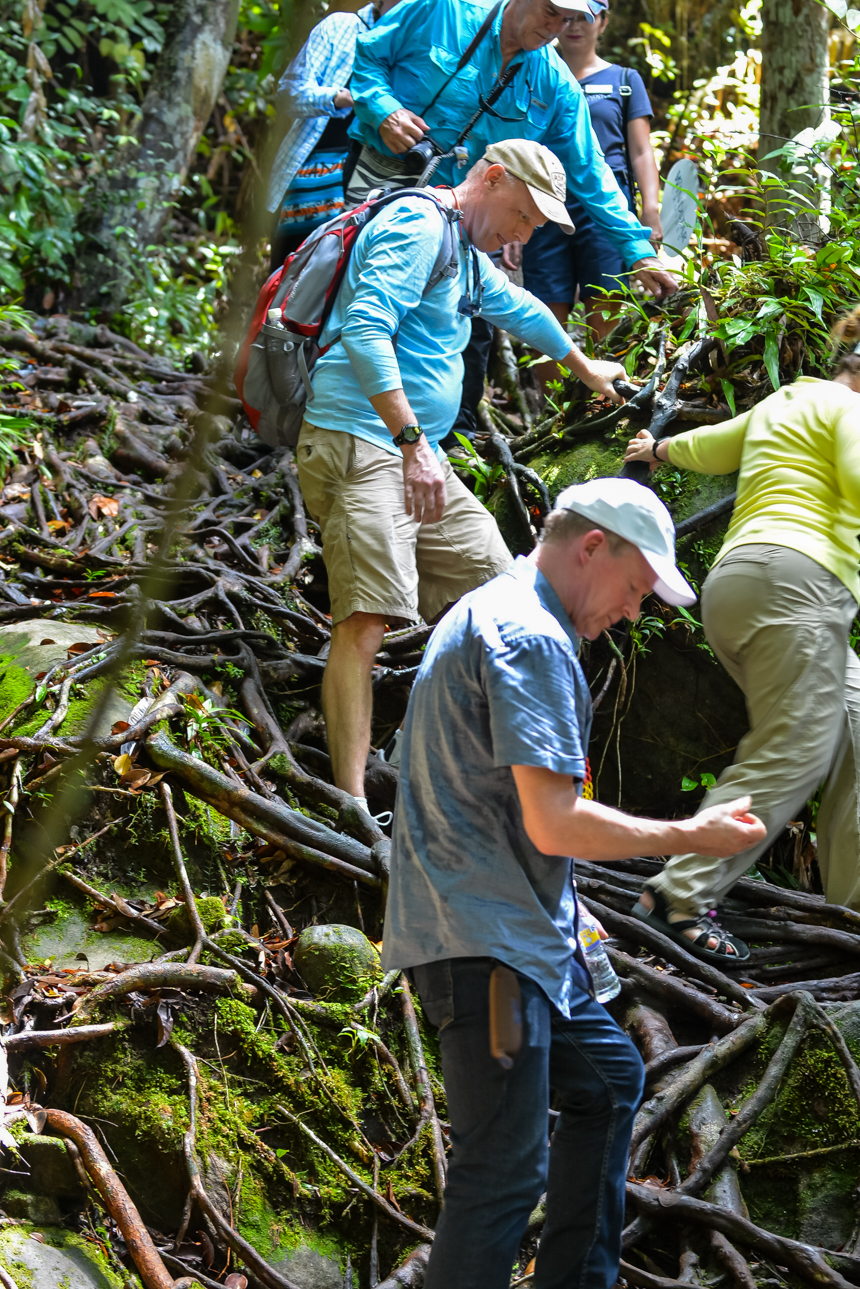 Our first of several stops in Malaysia, Kuching is host to Bako National Park and offered quite an introduction to one of the most popular national parks in the country.  Rated a challenging trail by TripAdvisor, Bako offers 17 different trails, each with a varying degree of difficulty.  We took the hard one.
Bandar Seri Begawan
The Kingdom Of Brunei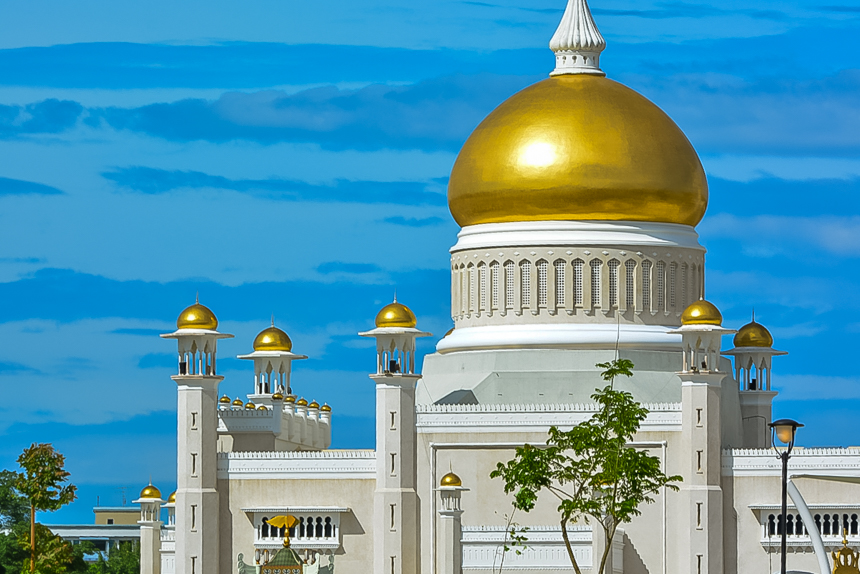 The Kingdom of Brunei brought a tour of the city, complete with a sighting of His Majesty, The Sultan of Brunei as he drove (himself) past us just after leaving the palace.  This was also the place jam-packed with shopping opportunities, many of which were taken advantage of by savvy buyers in our touring group.
Kota Kinabalu
Malaysia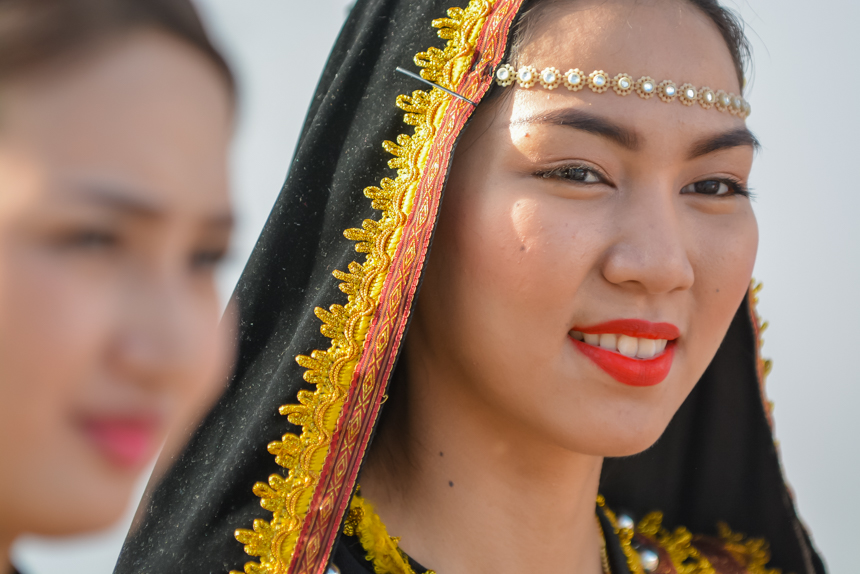 Puerto Princessa
The Philippines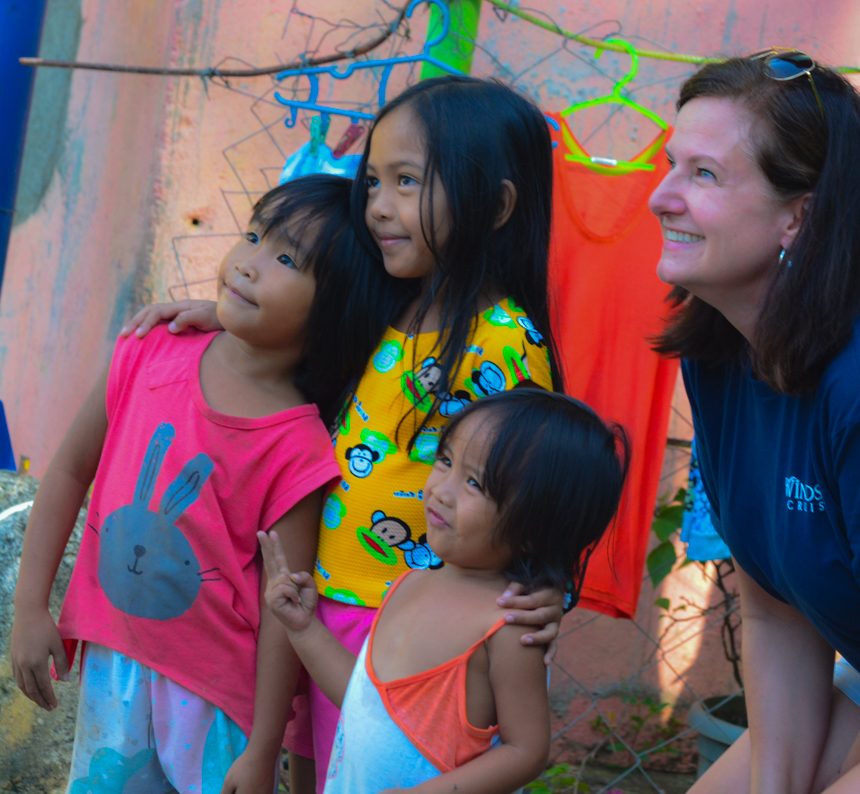 It has been voted most beautiful island in the world by the readers of Travel + Leisure magazine. I agree and one of the most beautiful parts of the place are the people who live there.
Coron
The Philippines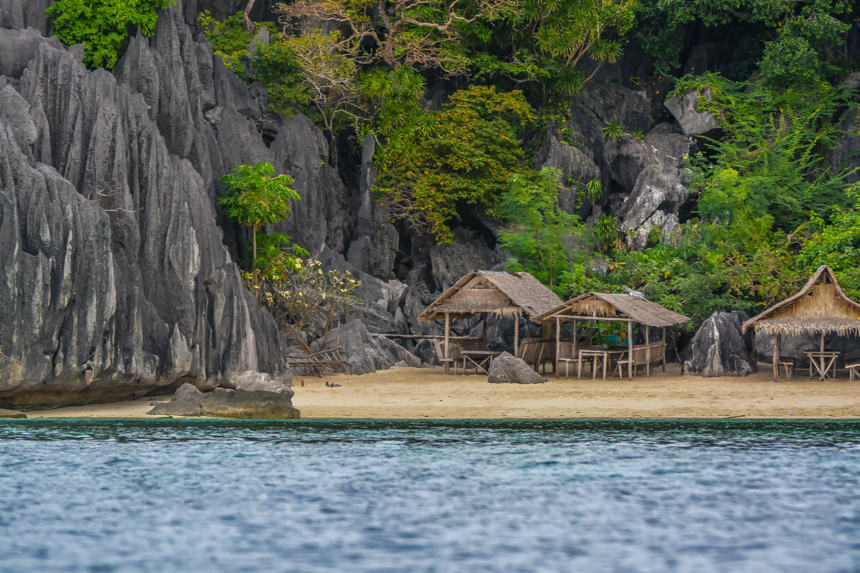 Coron was the place for divers and snorkelers with crystal clear water that runs deep down to several WWII shipwrecks not all that deep.  Coron is also the place to start a number of interesting tours offered by Windstar or just dip a toe in water far from home.
Borocay
The Philippines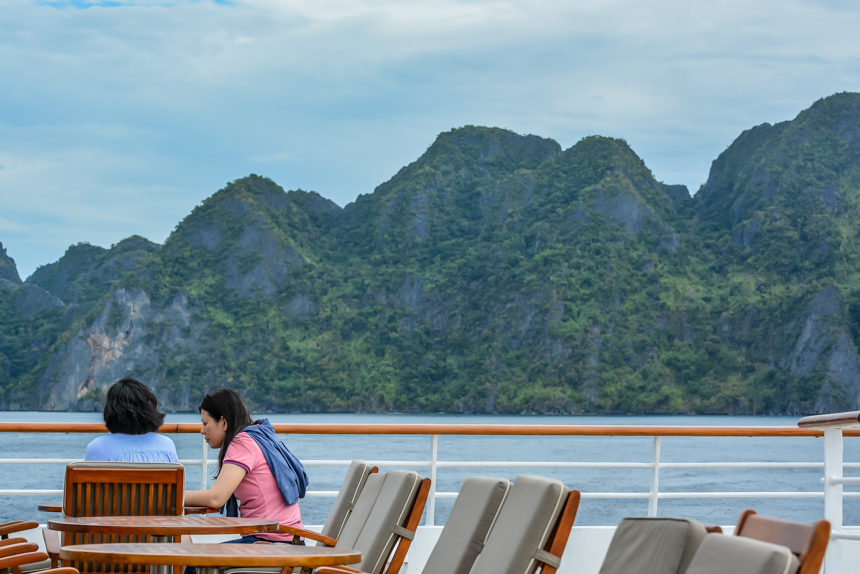 This one would come to be known as the Grand Cayman of the Philippines rather quickly when rough seas prevented visiting.  Instead, a nimble Star Legend crew produced an alternative daily planner with onboard activities for what would become a day at sea.
Manila
The Philippines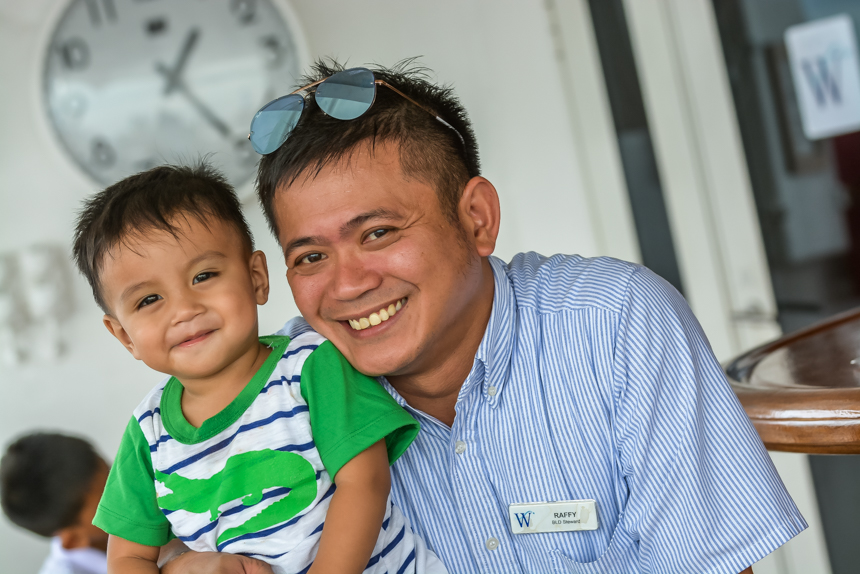 Manila was a two-day affair with Filipino crew bringing their families on board to see where they work one day and back to the port the next for a banquet in their honor.
Manila
The Philippines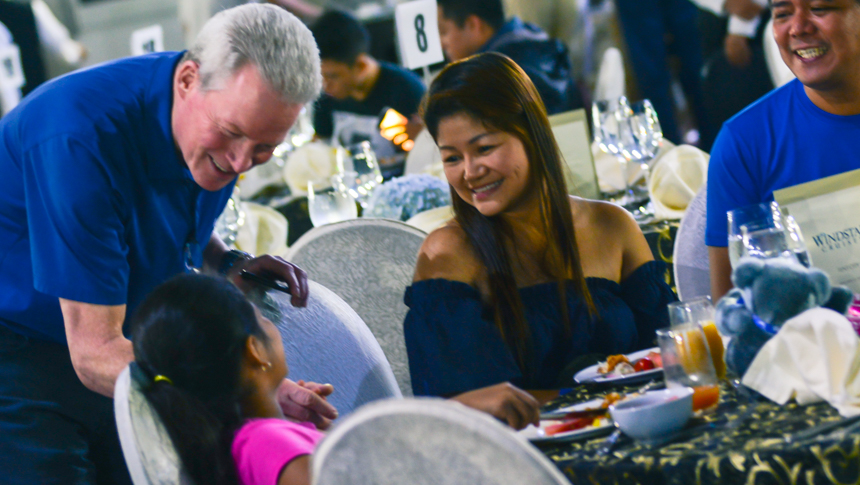 There was no shortage of adorable families to meet for Windstar President John Delaney.
Hundred Islands
The Philippines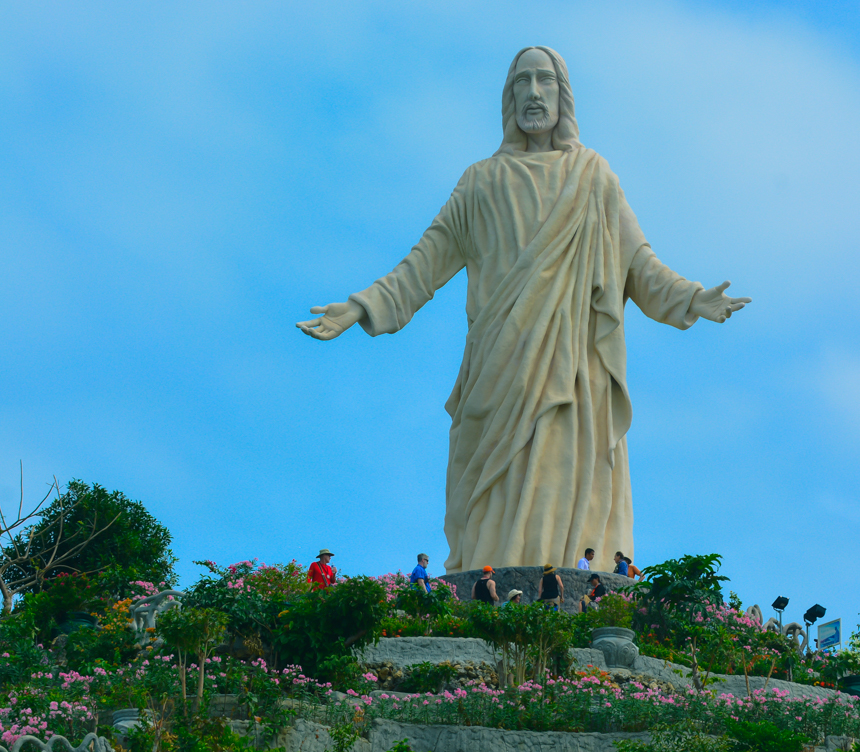 Our last port of call on the itinerary before arriving in Hong Kong, the sun gods were with us for a glorious beach day like no other.
Mixed in were a number of days at sea, nicely spaced out to allow full-on engagement at each port but time to process what we were experiencing along the way. Considered in its entirety, this itinerary along with the stellar crew of Star Legend added up to an interesting comment, made in passing but laser focused on the direction Windstar is heading:
"We want you to see the world… and understand it" – John Delaney, Windstar President