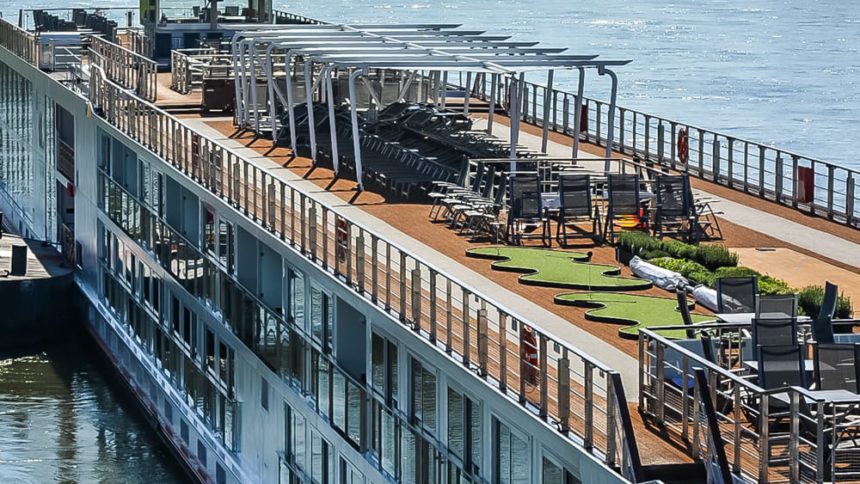 River Cruising is taking the world of cruise vacations by storm.  As North American cruise travelers look for more diversity in where they go and what they see, many tire of a trip around the Caribbean.  They want a focus on destinations and river cruising is fulfilling that need like never before.   Join us in this space as we take you along on a Viking River Cruise this December.
River cruising is an entirely different experience than ocean cruising.
On an ocean cruise, where a good amount of time is spent at sea, an equal amount of attention is paid to onboard programming and ship amenities.  Rightfully so, with thousands of cruise travelers on board, they need something to do and major cruise lines provide exactly that.  There are ships so big and well-planned that they are destinations in and of themselves.  Smaller ships offer a different focus, medium-sized another.  There is surely a cruise line and ship for everyone and they all do a good, diverse job of choreographing an experience that can equal a refreshing, renewing vacation like no land option can compete with.
River cruising sails ships that are limited in size if for no other reason than where they go and the physical restrictions they must adhere to in order to pass under bridges, sail through narrow waterways and locks.  Their focus is almost entirely off the ship, visiting iconic European and North American destinations with just a few hundred travelers on board.
Putting that idea to test, we sailed a 15-day itinerary with Viking River Cruises in the summer of 2013.  Called a Grand European Tour, Chris sailed on Viking Odin for over 1,100 miles from Budapest to Amsterdam, passing through 67 locks and under countless bridges.  How good was it?  We repeated the exact same itinerary in 2017. That good.
"Simply put: it was the best cruise experience I have ever had," said Chris, after the sailing, a tough call stacked up against previously best-ever sailing on Azamara Club Cruises doing a themed voyage called "Castles and Distilleries" that went through Scotland, England, Ireland, Wales, and more.