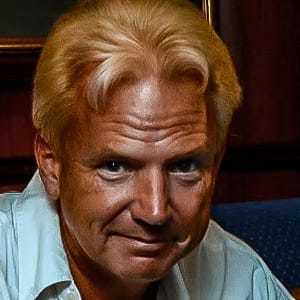 Chris Owen is a travel writer from Florida charged with sharing frank, inside information about cruise vacations with travelers.  A graduate of Washburn University in Topeka, Kansas,  Chris moved to Florida after successful careers in both the restaurant and newspaper business to focus singly on travel with a concentration on cruise vacations.  Certified a Master Cruise Counselor by the Cruise Lines International Association, Chris founded Dream Cruise Vacations in 2001, a travel agency specializing in small group cruise vacations and an affiliate of Uniglobe Travel Center, an international travel agency with offices around the world.
Today, Chris focuses his attention on continuing that mission, introducing travelers to a variety of cruise travel options and has been featured on TravelPulse, Examiner.com, Gadling.com and on his long-running cruise information website, LifeIsCruising.com.  Ranked a Top Ten Cruise Blogger by the readers of USAToday, the #9 Most Socially-Shared Cruise Blog In The World and one of the top cruise information websites, ChrisCruises.com currently ranks in the top ten cruise information websites globally and draws readers from around the world.
Also appearing in Cruise Weekly's Top 10 Cruising Tweeps on Twitter, Chris has an online social presence that has been noted for his "straightforward approach" to social media.   Contributing every day here, Chris has been featured on the leading cruise travel podcast, CruiseRadio, engaging cruise information website CruiseFever, in Porthole Cruise Magazine, the LA Times, NorthJersey, Cuba Headlines, The Kansas City Star, The Seattle Times and The National Post among other travel publications.  His online presence includes FoxNews, Gadling, Examiner, CruiseCritic, Cruise@ddicts and a variety of travel agent web sites that aim to match the right traveler with the right cruise line.
Chris is available for sponsored trips where he will write, blog and tweet his way through your product with a keen eye for detail, consistency and whatever makes your product unique.  As an experienced cruise travel agent with behind-the-scenes working knowledge of cruise vacations as well as a member of the press, reporting daily on current cruise industry topics, Chris brings a unique perspective not often found elsewhere.
See What We Do for an idea of the production capability of ChrisCruises.com.
Contact
Email: Chris@ChrisCruises.com for more information, documentation of social influence/ media production.
Call/text Chris directly at 407-462-1960
Chris Owen
@ChrisCruises
Chris@ChrisCruises.com
ChrisCruises@gmail.com
Follow Chris socially
Chris Has Been Seen At These Media Outlets