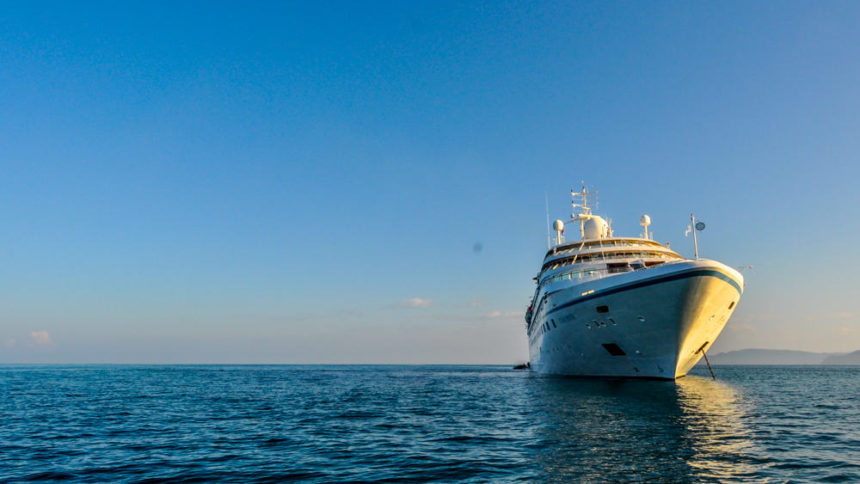 Planning an ocean cruise vacation is much like planning any other type of travel.  There are basically four kinds of travelers when it comes to ocean cruising.  Knowing which one you are, at least right now, is a good idea as it gives us a starting place from which to work. First time cruise traveler or seasoned cruiser, everyone seems to fit into one of these broad, general categories:
Those who choose to do it all on their own- These are people that commonly book their own airfare and consider online buying their number one source for any purchase, not just travel.   These people may have had good luck planning in the past with online booking so they see no reason to contact either the cruise lines directly or a travel agent.
Those who choose to let a travel agent handle everything for them- These people probably have the best time of all on a vacation because they don't get involved in any of the planning details and fully relax.  They don't bring cell phones or computers along, never think about work or land-based concerns and generally have a great time and are willing to pay more for that luxury.
Those who choose to share the responsibility with a travel agent– Most travelers probably fall into this group one way or another.  They may have started out choosing to do planning on their own then quickly realized that way was not for them.  They may have learned from experience  the are advantages to using an agent vs. directly with the cruise lines or are just savvy enough to know that having an advocate on their side to handle and watch over bookings is a good idea.
Those who will never sail- To some travelers the idea of travel via any cruise ship on any of the cruise lines is just a distasteful way to go.  They fail to see the distinct advantages that cruise travel offers over many other ways to go.  They are commonly younger, more mobile, and enjoy traveling by themselves.  Camping, hiking, backpacking, skiing, snowboarding, and other activities not possible via cruise ship are common interests and for those people we can only say "Hey, enjoy what it is you do" and "If things change, keep us in mind".
Regardless of which category one might fall into,  if travel via cruise ship is in your future, questions will come up that need answers.  First time cruise traveler want to know the differences in cruise lines, which to embrace and which to avoid.  For the seasoned cruiser, cruise lines are changing what they do to offer a relevant travel experience that is evolving as we do.  We think there is a cruise out there for everyone and are here to prove it
 Ocean Cruising, Step One- Where Do You Want To Go
Knowing where you want to go, or at least having some kind of idea about it is a critical first step and information your travel agent will want to know.  For example, traveling to Alaska in January is possible but not by cruise ship. If a nice warm Caribbean cruise in the winter sounds good, start with that.  Long and short term travel goals come into play here too.  Travelers coming from North America have a lot of options for Caribbean cruises which can be arranged relatively simply with the use of a qualified travel agent.  Traveling overseas to that dream destination takes more effort, planning and time.
 Ocean Cruising, Step two- When Do You Want To Travel
Establish a "travel window" of time that will work for you, like "In the summer" or "when there will be a lot of other kids on board" are both good, general travel window times.
Better is "Between June 5 (after kids get out of school) and we must be back by August 15 (a week before school begins again). If you have a specific time that's best like, "this is to celebrate our son's graduation from high school which is on May 28th" note that.
 Ocean Cruising, Step Three- How Much Do You Want To Spend
This is often one of the most difficult steps for many, especially first timers.  A good way to get an idea of what cruise vacations cost is to surf the internet at sites like Travelocity.com where a number of lines can be compared.  Keep in mind that the initial prices you see online almost always do not include port charges, taxes and other fees which may or may not be required.  These are called "teaser rates" and commonly are the least expensive inside cabins available on a cruise ship, on select sailings that may or may not fit into your travel window.
That's to start.  Surfing the internet for pricing will give you a good general idea of what it takes for the cruise fare portion of the total vacation cost.   But while cruise vacations are rather inclusive by nature, they are not ALL-inclusive and other expenses that while optional, are hard to ignore need to be considered.   Expenses like these-
 Ocean Cruising, Other expenses to seriously consider
Cruise lines try hard to give travelers what they want. Compared to other ways to travel, ocean cruising vacations can offer great value due to their more inclusive nature.  Visiting a land resort or hotel, we pay for the room and often the price turns out to be more than what we anticipated.  Once there, we have to eat, find things to do and get around the city we're visiting.  On most ocean cruising vacations, all that is included in the price.  Still, there are other elements of the cruise experience that while desirable, cost more and can add up fast.  Here is a list of the most common optional expenses
Gratuities-  In the early days of cruising, this was done on the last night of the cruise when passengers would show their appreciation for a job well done, handing appropriate crew members envelopes with cash inside. Today, cruise lines break this down for passengers in advance adding between $10 and $12 or more per person, per day on to their onboard charge account. On a seven-day sailing for a family of four, that's about $300 more to the total price of the cruise.
Shore Excursions- Most major cruise lines charge extra for shore excursions, the organized tours that go ashore. The cost per person on these can vary widely from $30 per person for a quick bus tour of a port of call in the Caribbean to hundreds for flightseeing in Alaska. The good news is that most cruise line websites have detailed information and pricing on these shore excursions available in advance, to help budget what can be a big ticket item, not included in the price. High-end cruise ships sometimes include shore excursions in the price but that cruise fare price is much higher.
Spa Treatments– Every cruise line has a spa, usually connected to their exercise center. Onboard treatments can include everything from a haircut to a manicure or a variety of massages, skin treatments and lifestyle classes. All cost extra and often up to twice the price that the same service might be offered for on land. On a recent sailing we saw a manicure and pedicure combination advertised for $95. That was a sale price available only when the ship was in port. On land, we pay between $20 and $40 for the same treatment. Still, there's something to be said for a massage at sea to get that cruise vacation off on the right track.
Casino Action- On cruise ships with casinos on board, like casinos on land, this is an item that can add up fast too. Savvy cruise travelers budget a certain amount to play with for each day of the sailing. Gaming lessons, available on board most cruise ships, as well as other complementary casino events can help lower this extra expense.
Alcoholic Beverages and Soft Drinks– Many cruise lines charge extra for soft drinks and alcoholic beverages but pricing is available online that can help with budgeting. High-end cruise lines like Azamara Club Cruises, Viking River Cruises and others, include soft drinks and paired wines with meals as part of the deal. Passengers in upper accommodations on some cruise ships get an initial bar setup included. Princess Cruises includes a fully stocked mini-bar setup for past passengers that have sailed enough to reach their Elite level. Carnival Cruise Lines is experimenting with an alcoholic all-you-can-drink package, which can have value for heavy drinkers. Most cruise lines have unlimited soda packages that can be added on in advance of sailing or once onboard.
Travel Insurance– An optional charge on any cruise vacation, travel insurance of some kind is always a good idea. Where we buy it is another matter altogether. Cruise lines all have their versions, which can be added to the cruise fare and paid along with the price of the cruise. Third-party sources like TravelGuard, recommended by experts as the way to go, can be both cost efficient and provide customizable coverage. Comparing cruise line coverage to third-party sources on a cost and coverage basis, older travelers often come out ahead buying via the cruise line while younger travelers get a better value with third-party sources.
Spending Off The Ship– Other than the price of Shore Excursions, cruise travelers often choose to go ashore for shopping, which is often duty-free and can offer some good savings compared to U.S. land-based shopping options. A stop by a sidewalk cafe for coffee, a drink or two or maybe lunch should also be considered.
Optional Dining Venues- Generally included in the price of the cruise is an upscale main dining room experience, a buffet of some kind and 24-hour room service. In addition, some optional dining venues, called "alternative dining," are available for a nominal charge for those who want something different. Those can run anywhere from $5 per person to $50 or more but, to many cruise travelers, offer one of the best values of all the optional charges. All can be researched in advance and many can be reserved in advance too. Royal Caribbean, for example, has 150 Central Park on their Oasis-class vessels that offers one of the best dining experiences ever on land or sea for $40 per person additional.
Parking- Cruise lines have made it easy to sail, deploying ships at home ports scattered around the United States. In the olden days of cruise travel, most ships sailed from a Florida port, making airfare a serious consideration in the total cost of a cruise vacation. Driving to the port eliminates that cost but parking can add up too. Storing your car in a secured, covered lot at the cruise port can cost between $15 and $20 per day, an extra $100 to $150 on top of the fare paid. Satellite lots at most cruise ports with a shuttle to and from the ship are available at reduced prices.
Pre-Cruise Hotel Stays– Experienced cruise travelers know that coming in to the embarkation port where the sailing begins a day early is a good idea. This is especially true when flying from a northern U.S. location to a southern U.S. embarkation port in the winter, when flight delays due to weather are a real possibility. As airfare prices rise and more cruise travelers look for ways to save, flying stand-by is becoming more popular too, demanding travel a day or two in advance of sailing, just so they don't "miss the boat." Most cruise port-oriented hotels have Cruise and Snooze, Fly and Cruise, or Drive and Cruise specials that include transfer to and from the cruise port.
Internet Fees– This one can add up really fast. Internet access on cruise ships can cost up to $.75 per minute. The best value will be on the largest packages available and can cut that cost in half on a per-minute basis. Equally important to consider when budgeting for Internet access at sea is the reliability and speed of the ship's Internet system. In other words, it is often not how much you pay but what you get out of it that counts. To get the most out of your Internet access dollars, pick a new ship or recently remodeled ship with the latest satellite system installed. Also, stop by the ship's Internet cafe and ask the crew members working there one simple question: "What do I need to do on this ship to get the most out of your Internet connection?" A frank answer will greatly maximize your online experience.
Surely, each traveler is different and what one person might really look forward to, another has no use for.  Some items on this list might be viewed as required like "gratuities" and surely the hard-working crew does deserve our appreciation.  Others can have wildly varying dollar amounts applied to them like "Casino Action", for some a big $0, for others running in the $thousands.
It's all part of the entirely customizable nature of an ocean cruising vacation.