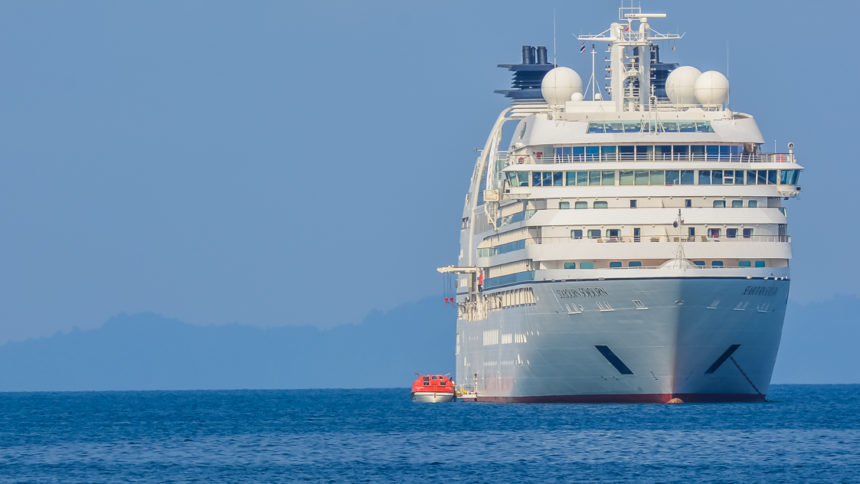 Our mission here is to provide information that will fully prepare readers for travel.  We do that a variety of way, often referencing resource information have gathered over the years.  Here, we share that with you.  Also see
Also see these helpful planning pages:
Digital Travel Brochures
General Travel Information
Airlines & Airfare
Senior Travel Information
Currency Information
Cruise Line Guarantees
Cruise Line Gift Cards
Travel Gift Cards
Travel Protection
Always an option, insurance is a good choice for many but not all travelers.
Travel Photography
Healthy Travel
Recommended Travel Gear and Products
These are products and service providers we actually use on a regular basis and highly recommend.
Cruise Line Facts And Links
Destination Information
Caribbean Cruising During Hurricane Season
Finding out the most current information about ports in the Caribbean is not an easy matter right after a storm.  Still, as time goes on more information comes out of the destinations and we can get an idea of how long it might take to get back to normal.  Here are our top sources to check with before, during and after a hurricane.
Packing Tips
From The Travel Channel
New Ships On Order
| | | | | | | | |
| --- | --- | --- | --- | --- | --- | --- | --- |
| Cruise Line | Ship | Cost(1) | Tonnage | Capacity | Yard | Sailing | Delivery |
| 2017: | | | | | | | |
| | | | | | | | |
| Viking Ocean | Viking Sky | $400 | 47,000 | 930 | Fincantieri | Europe | February |
| TUI | Mein Schiff 6 | $625 | 97,000 | 2,500 | Meyer Turku | Europe | April |
| Norwegian | Norwegian Joy | $920 | 164,600 | 4,200 | Meyer | China | April |
| Silversea | Silver Muse | $400 | 40,000 | 596 | Fincantieri | World | April |
| MSC Cruises | Meraviglia | $900 | 167,600 | 4,500 | STX France | Europe | May |
| Princess | Majestic Princess | $760 | 141,000 | 3,600 | Fincantieri | China | May |
| AIDA Cruises | AIDAperla | $645 | 125,000 | 3,250 | Mitsubishi | Europe | May |
| Viking Ocean | Viking Sun | $400 | 47,000 | 930 | Fincantieri | World | October |
| Dream Cruises | World Dream | $960 | 150,000 | 3,360 | Meyer | Asia | October |
| MSC Cruises | Seaside | $950 | 154,000 | 4,140 | Fincantieri | Carib | December |
| | | | | | | | |
| | | | | | | | |
| | | | | | | | |
| 2018: | | | | | | | |
| | | | | | | | |
| Star Clippers | Flying Clipper | $100 | 8,770 | 300 | Brodosplit | World | Q1 |
| Carnival | Horizon | $780 | 135,000 | 4,000 | Fincantieri | Eur/Carib | March |
| Royal Caribbean | Symphony | $1,300 | 227,625 | 5,400 | STX France | Eur/Carib | April |
| MSC Cruises | Seaview | $950 | 154,000 | 4,140 | Fincantieri | Europe | May |
| TUI | Mein Schiff 1 | $625 | 110,000 | 2,900 | Meyer Turku | Europe | May |
| Seabourn | Ovation | $350 | 40,350 | 604 | Fincantieri | World | May |
| Norwegian | Bliss | $1,100 | 164,600 | 4,200 | Meyer | Alaska/Carib | Q2 |
| Ponant | Le Lapérouse | $110 | 10,000 | 180 | VARD | World | June |
| Viking Ocean | Viking Spirit | $400 | 47,000 | 930 | Fincantieri | Europe | Mid Year |
| Ponant | Le Champlain | $110 | 10,000 | 180 | VARD | World | Summer |
| Hurtigruten | Roald Amundsen | $220 | 20,000 | 600 | Kleven | Europe | August |
| Scenic | Eclipse | $175 | 16,500 | 228 | Uljanik Group | World | August |
| Celebrity | Edge | $900 | 117,000 | 2,900 | STX France | Carib | Fall |
| Holland America | Nieuw Statendam | $520 | 99,000 | 2,660 | Fincantieri | Carib | November |
| AIDA Cruises | AIDAnova | $950 | 183,900 | 5,000 | Meyer | Europe | December |
| Mystic Cruises | World Explorer | $100 | 9,300 | 200 | West Sea | World | Q4 |
| | | | | | | | |
| 2019: | | | | | | | |
| | | | | | | | |
| MSC Cruises | Bellissima | $900 | 167,600 | 4,500 | STX France | Europe | April |
| Hapag-Lloyd | Hans. Nature | $155 | 16,100 | 230 | VARD | World | Q1 |
| Coral Expeditions | Unnamed | $75 | 5,500 | 120 | VARD | Australia | Q1 |
| TUI | Mein Schiff 2 | $625 | 110,000 | 2,900 | Meyer Turku | Europe | Spring |
| Royal Caribbean | Spectrum | $950 | 167,000 | 4,100 | Meyer | China | Spring |
| Hurtigruten | Fridtjof Nansen | $220 | 20,000 | 600 | Kleven | Europe | Summer |
| Saga Cruises | S/Discovery | $350 | 58,250 | 1,000 | Meyer | Europe | Summer |
| Ponant | Le Bougainville | $110 | 10,000 | 180 | VARD | World | Summer |
| Ponant | Le Dumont-d'Urville | $110 | 10,000 | 180 | VARD | World | Summer |
| SunStone | Unnamed | TBA | 8,000 | 160 | CMIH | World | August |
| SunStone | Unnamed | TBA | 8,000 | 160 | CMIH | World | September |
| MSC Cruises | Unnamed | $900 | 177,100 | 4,888 | STX France | Europe | October |
| Hapag-Lloyd | H/Inspiration | $155 | 16,100 | 230 | VARD | World | October |
| Costa Cruises | Costa Smeralda | $950 | 183,900 | 5,000 | Meyer Turku | Europe | October |
| Costa Cruises | Unnamed | $780 | 135,500 | 4,200 | Fincantieri | China | TBA |
| Carnival | Unnamed | $780 | 135,500 | 4,200 | Fincantieri | Carib | Fall |
| Antarctica XXI | M/Explorer | $50 | 4,900 | 100 | ASENAV | World | Q4 |
| Norwegian | Unnamed | $1,100 | 164,600 | 4,200 | Meyer | China | Q4 |
| Ritz-Carlton | Unnamed | $225 | 25,000 | 298 | Barreras | TBA | Q4 |
| Crystal | Endeavor | $180 | 20,000 | 200 | MV Werften | World | TBA |
| Oceanwide | Hondius | $150 | 6,300 | 196 | Brodosplit | World | TBA |
| Viking Ocean | Unnamed | $400 | 47,000 | 930 | Fincantieri | Europe | TBA |
| Princess | Unnamed | $760 | 141,000 | 3,600 | Fincantieri | TBA | TBA |
| | | | | | | | |
| 2020: | | | | | | | |
| | | | | | | | |
| Celebrity | Beyond | $900 | 117,000 | 2,900 | STX France | TBA | Spring |
| SunStone | Unnamed | TBA | 8,000 | 160 | CMIH | World | March |
| Silversea | Silver Moon | $370 | 40,700 | 596 | Fincantieri | World | April |
| Saga | S/Adventure | $350 | 58,250 | 1,000 | Meyer | Europe | Summer |
| SunStone | Unnamed | TBA | 8,000 | 160 | CMIH | World | September |
| MSC Cruises | Unnamed | $900 | 177,100 | 4,888 | STX France | Europe | September |
| Royal Caribbean | Unnamed | $950 | 167,000 | 4,100 | Meyer | TBA | Fall |
| Virgin | Unnamed | $710 | 110,000 | 2,800 | Fincantieri | Carib | TBA |
| Costa Cruises | Unnamed | $780 | 135,500 | 4,200 | Fincantieri | China | TBA |
| P&O Cruises | Unnamed | $950 | 183,900 | 5,000 | Meyer | TBA | TBA |
| Carnival | Unnamed | $950 | 183,900 | 5,000 | Meyer Turku | TBA | TBA |
| Regent | Unnamed | $478 | 54,000 | 738 | Fincantieri | World | TBA |
| Crystal | Unnamed | $180 | 20,000 | 200 | MV Werften | World | TBA |
| Princess | Unnamed | $760 | 141,000 | 3,600 | Fincantieri | TBA | TBA |
| Star Cruises | Unnamed | $1,100 | 204,000 | 5,200 | MV Werften | China | TBA |
| | | | | | | | |
| 2021: | | | | | | | |
| | | | | | | | |
| Ritz-Carlton | Unnamed | $225 | 25,000 | 298 | Barreras | TBA | Q4 |
| Royal Caribbean | Unnamed | $1,300 | 227,625 | 5,400 | STX France | TBA | Spring |
| Costa Cruises | Unnamed | $950 | 183,900 | 5,000 | Meyer Turku | TBA | TBA |
| Virgin | Unnamed | $710 | 110,000 | 2,800 | Fincantieri | TBA | TBA |
| Disney | Unnamed | TBA | 135,000 | 2,500 | Meyer | TBA | TBA |
| Crystal | Unnamed | $180 | 20,000 | 200 | MV Werften | World | TBA |
| MSC Cruises | Unnamed | $950 | 154,000 | 4,140 | Fincantieri | TBA | TBA |
| Celebrity | Unnamed | $900 | 117,000 | 2,900 | STX France | TBA | Fall |
| AIDA Cruises | Unnamed | $950 | 183,900 | 5,000 | Meyer | TBA | TBA |
| Star Cruises | Unnamed | $1,100 | 204,000 | 5,200 | MV Werften | China | TBA |
| Holland America | Unnamed | $520 | 99,000 | 2,660 | Fincantieri | TBA | TBA |
| Viking Ocean | Unnamed | $400 | 47,000 | 930 | Fincantieri | Europe | TBA |
| | | | | | | | |
| 2022: | | | | | | | |
| | | | | | | | |
| Ritz-Carlton | Unnamed | $225 | 25,000 | 298 | Barreras | TBA | Q4 |
| Crystal | Unnamed | TBA | 117,000 | 1,000 | MV Werften | World | Q1 |
| Royal Caribbean | Unnamed | TBA | TBA | 5,000 | Meyer Turku | TBA | Q2 |
| Celebrity | Unnamed | $900 | 117,000 | 2,900 | STX France | TBA | Fall |
| Virgin | Unnamed | $710 | 110,000 | 2,800 | Fincantieri | TBA | TBA |
| MSC Cruises | Unnamed | $1,200 | 200,000 | 5,400 | STX France | TBA | TBA |
| Carnival | Unnamed | $950 | 183,900 | 5,000 | Meyer Turku | TBA | TBA |
| Princess | Unnamed | $760 | 141,000 | 3,600 | Fincantieri | TBA | TBA |
| Norwegian | Unnamed | $850 | 140,000 | 3,300 | Fincantieri | TBA | TBA |
| Viking Ocean | Unnamed | $400 | 47,000 | 930 | Fincantieri | Europe | TBA |
| Disney | Unnamed | TBA | 135,000 | 2,500 | Meyer | TBA | TBA |
| Cunard Line | Unnamed | TBA | 113,000 | 3,000 | Fincantieri | World | TBA |
| | | | | | | | |
| 2023: | | | | | | | |
| | | | | | | | |
| Disney | Unnamed | TBA | 135,000 | 2,500 | Meyer | TBA | TBA |
| Norwegian | Unnamed | $850 | 140,000 | 3,300 | Fincantieri | TBA | TBA |
| Carnival China | Unnamed | $750 | 135,000 | 5,000 | CSSC | China | TBA |
| | | | | | | | |
| 2024: | | | | | | | |
| | | | | | | | |
| Royal Caribbean | Unnamed | TBA | TBA | 5,000 | Meyer Turku | TBA | Q2 |
| MSC Cruises | Unnamed | $1,200 | 200,000 | 5,400 | STX France | TBA | TBA |
| Norwegian | Unnamed | $850 | 140,000 | 3,300 | Fincantieri | TBA | TBA |
| Carnival China | Unnamed | $750 | 135,000 | 5,000 | CSSC | China | TBA |
| | | | | | | | |
| 2025: | | | | | | | |
| | | | | | | | |
| MSC Cruises | Unnamed | $1,200 | 200,000 | 5,400 | STX France | TBA | TBA |
| Norwegian | Unnamed | $850 | 140,000 | 3,300 | Fincantieri | TBA | TBA |
| | | | | | | | |
| 2026: | | | | | | | |
| | | | | | | | |
| MSC Cruises | Unnamed | $1,200 | 200,000 | 5,400 | STX France | TBA | TBA |