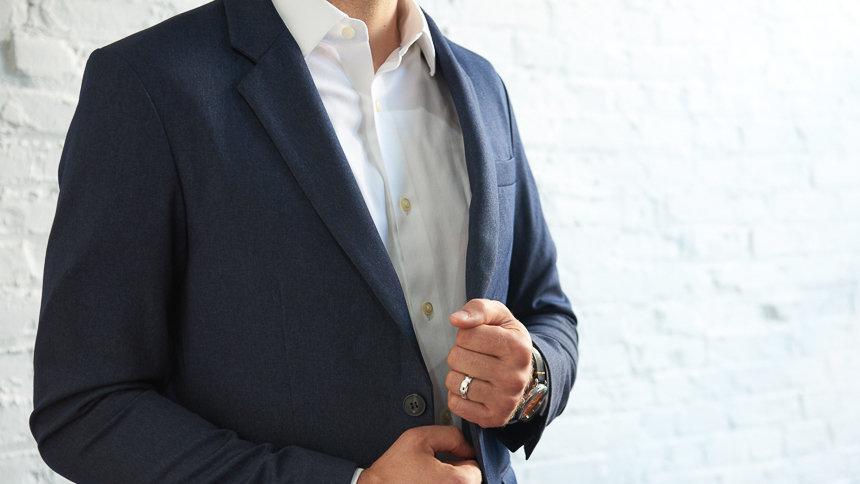 Travel Gear Review: The Perfect Travel Blazer
It's been a long and winding road I've been on to find the perfect travel blazer. The journey goes back decades and includes a diverse cast of characters.  Along the way, the world changed, popular style evolved and buying stuff became easier online. In the realm of travel, some dress codes relaxed while others stayed strict.  When this quest began, the Internet had not been invented. Interestingly, it was the internet that brought me to the perfect travel blazer, one that works in any and all dining situations.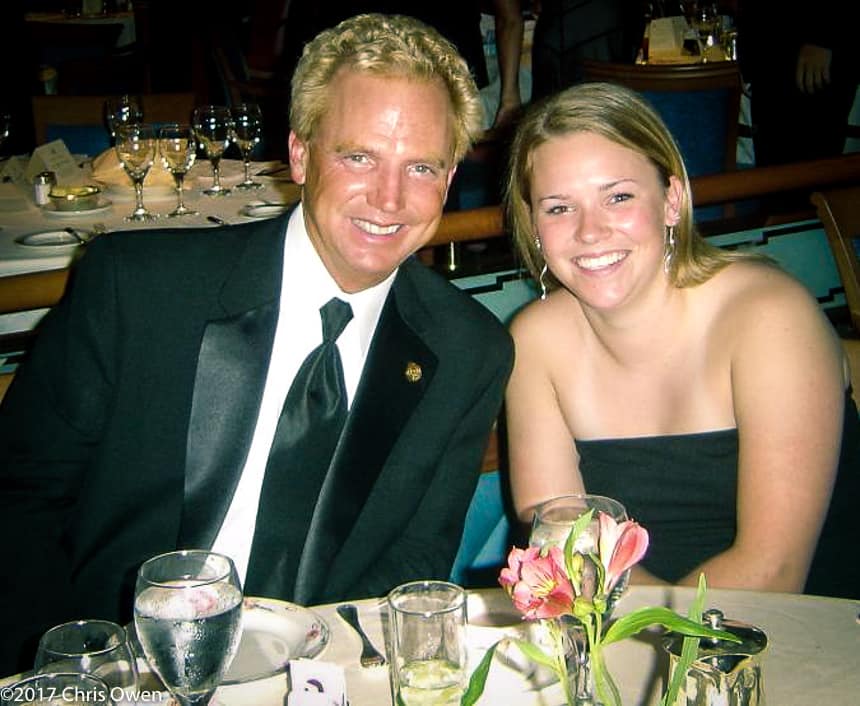 LL Bean
Many moons ago we bought a whole lot of household items from LLBean.  Along with Williams & Sonoma, LLBean pretty much defined our buying world, much like Sears had when we were little kids.  Sears had everything and your 'satisfaction was guaranteed or your money back' was the slogan.  LLBean followed that business model, via mail order and enjoyed a heyday of popularity just before the Internet arrived. When we began traveling as a family, LLBean was the go-to source for luggage and the beginning of our travel gear infatuation.  That brought the LLBean Travel Blazer, a polyester jacket you could wrap an atomic bomb in, detonate it and the garment would still have no wrinkles whatsoever.  That thing was hot, and not hot as in attractive, burning hot like a walk-around sauna. Still, it lasted and was taken on trips where less than formal attire was needed.  I finally gave it to the disabled veterans a couple months ago where it will probably live on forever.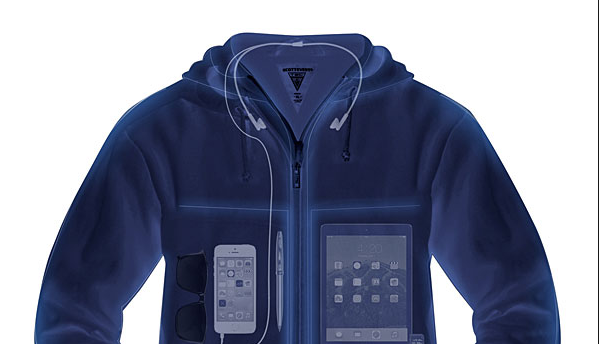 ScottEvest
The ScottEVest travel vest came into play when I made the decision to travel with carry-on luggage only, no matter what.  After a lifetime of never losing any luggage, two trips in a row brought the inconvenient surprise of arriving at our final destination down one bag.
See our post: Lost Luggage: Getting There Is Half The Fun, Sometimes for more
With a jillion pockets, the ScottEVest carried a ton of stuff and worked well for several years.  Then zippers started breaking.  Guarantee elapsed, I went through two more then gave up and started using a fit-under-the-seat-in-front-of-you backpack which was a better idea anyway, lost legroom aside.  The ScottEVest worked well on aircraft and on shore excursions with a variety of cruise lines and travel companies.  Still, business attire and/or formal wear needs meant bringing a suit, sportcoat and/or tuxedo.
See Travel Gear Review: ScottEvest Travel Vest Has Blown My Mind for just how impressed we were with this product at the time.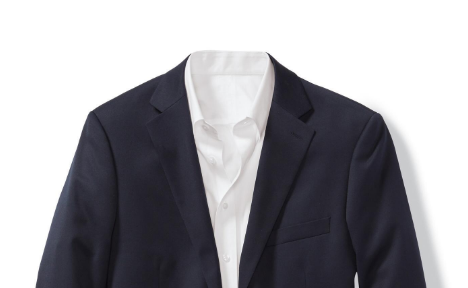 TravelSmith
ScottEvest gone, replaced by a TUMI backpack, I still needed something to wear at night in the dining room of a cruise ship or at a nice land-based restaurant while traveling. I had been bringing along "the suit" a Christian Dior model bought when our children were less than double digit age and re-crafted over the decades as style and my size changed. I grew weary of that suit.  Actually, I grew weary of the idea of a suit at all.  You see, by this time cruise line dress codes were relaxing.  Also by this time, airlines were racking up fees for checking luggage.  Long gone were the days when our family of four could bring 15 pieces of luggage with us for a week-long cruise.   Well known TravelSmith was my first stop, however brief.
See our post: Travel With Only Carry On Luggage: Here's How for more
Travelsmith did not have my size, shipping would take forever and the styles were limited.  That might have been fine in the past, to deal with those buying hurdles. By the time this need came around I had fallen in love with the great big wonderful world of Amazon Prime, pretty much the "we have everything" source that Sears was a half-century ago.  So off to Amazon I went.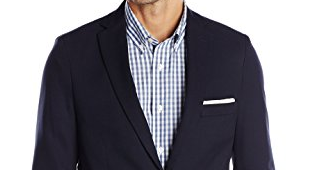 Amazon Prime
In about 8 minutes, I found what looked like a good choice for travel.  I wanted to throw Christian Dior under the bus, be rid of him for good.   But to do so, I would need to have one garment that worked in a travel vesty sort of way but was stylish enough to work for any travel dining situation I might encounter.   The Haggar Men's Travel Stretch Slim Fit 2-Button Side Vent Solid Blazer model looked to be a close match to that need and arrived as a good fit with the exception of sleeve length.  A $22 alteration solved that issue and the Hagar travel blazer worked as promised.  A couple drawbacks: it was dry clean only which, in my world, means it has to be dry cleaned after every use.  Esthetically, it was not quite nice enough for all dining needs in all situations either.  There was work to be done.  No love lost: Amazon Prime remains the first stop for all things to buy.
Unrelated but sort of interesting: Lisa and I both got new Series 2 Apple watches the other day. Mine had been beaten up pretty bad on the road so I was looking for a protective shield to prevent that from happening this time around.  At Target, $19.99.  While at Target, found same on Amazon app for $11.99.  Ordering via Amazon Now, it was delivered by the time I got home.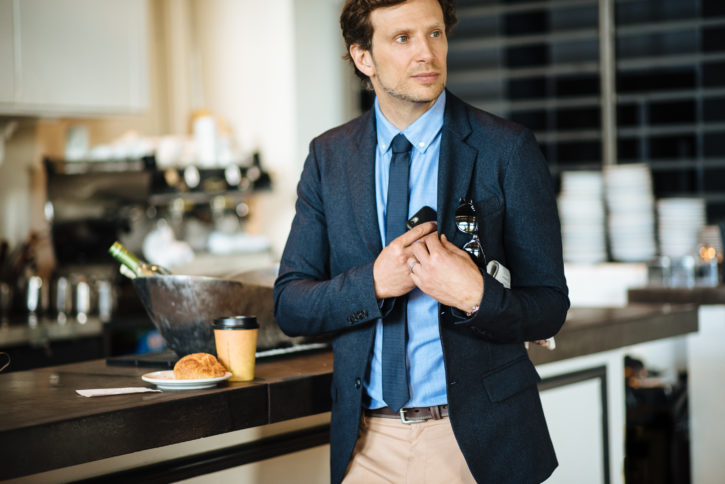 Bluffworks Travel Blazer
This one I literally stumbled upon as a Kickstarter offering a couple years ago during a time when I was curiously/skeptically/obsessively watching the fascinating process of Kickstarter (which had replaced watching the fascinating evolution of Groupon).  Here was a guy who worked in an office at a regular job, had a dream that went beyond the walls of the cube farm and was doing something about it.  That effort brought the Bluffworks Travel Blazer the star of our show, and a brilliant star it is.
Whether it was sailing across the Atlantic, or hitchhiking in Egypt, I repeatedly bounced from the daily grind to adventure and back again, and wanted clothing that could keep pace and look good no matter what.- Stefan Loble, Founder Bluffworks
The Bluffworks Travel Blazer has everything I ever dreamed of having in travel apparel. Let me count the features and explain why each is important
Lots Of Pockets But Not Too Many-  The Bluffworks Travel Blazer has ten which is plenty.  The ScottEVest had a mind-boggling 26 pockets often causing me to mumble "I know it's in here somewhere".
Zippered Storage- This is the one you need for your passport.  If you are going to lose anything when traveling internationally, it can not be your passport.
Hidden Cash/Credit Card Pocket- also appropriate to have a handy pocket to store these valuable items in the same place, every time.
Machine Washable- I was skeptical. I would never throw Christian Dior in the washing machine.  The Bluffworks Travel Blazer fabric looks and feels like equal quality to what Christian uses.
Not Bulky But Nearly Indestructible- I am not sure what "100% technical, breathable, mechanical stretch" fabric means but it works. Technically it's polyester, but to say so is unfair.
Cool In A Number Of Ways- Unlined sleeves and a perforated back lining leave the LLBean sweat shop-type model in the dust and also make for a more stylish look.
So Easy To Pack/Wear You'll Want Two- Available in 'classic' and 'slim' fit, I have both.  This would be today's version of bringing more generous fitting pants for use later in a voyage.
Throw it in your suitcase, backpack or wad it up and put it in the overhead bin on aircraft…ok maybe not the wad it up part.  The Bluffworks Travel Blazer has the elegance of Christian Dior the usability of LL Bean and the functionality of ScottEVest.  Like Amazon, it's an easy online order too with an easy to use fitting guide that is scary accurate.  The price is higher than others at $295, but if you've read this far you are probably interested in one of the best options for travel apparel.  This appears to be it.  Ask me in ten years.
Bonus: Bluffworks is genuinely engaging socially
Potential Extra Bonus:  They make pants too