Enjoy Cruise Destinations Longer: Now You Can
Cruise travelers enjoy a visiting a number of interesting places on any given itinerary.  Cruising represents an outstanding value when compared to visiting the same places anyway we do it, minus the ship, backpacking a possible exception. It's why travelers come back to cruising over and over again.  Fact: we have visited a bunch of places by ship, checking in on Facebook, tagging our photos or buying souvenirs to document our visit.  On the (minor) downside: we wish we could have lingered longer at favorite places and/or would love to come back some day.   Good news on the topic of enjoying cruise destinations longer: now you can.  Here's how: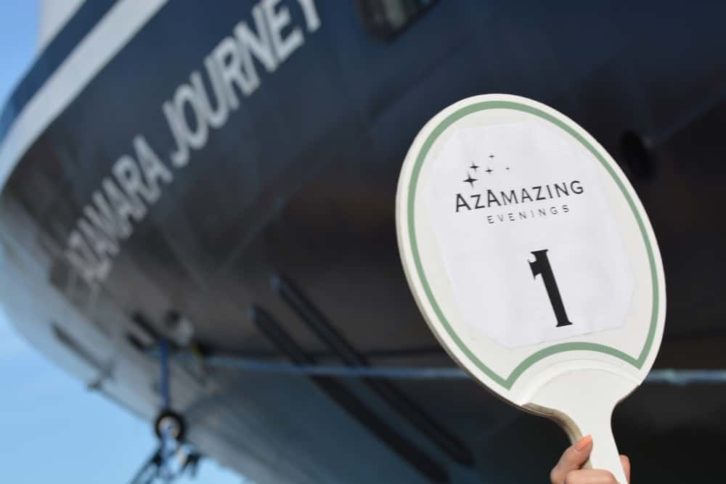 Align With A Cruise Line That Stays Longer In Port
King daddy of staying longer in port has been Azamara Club Cruises for quite some time.  An Azamazing Evening event takes all guests off the ship to experience something wonderful ashore, probably at night.  We experienced the Azamazing Evening phenomenon first hand in Venice, Italy.  Azamara was also first to focus on overnights in port.  I remember a question asked once at a cruise industry event in Miami: "What if you came here and never saw the nightlife?  Would your experience have been complete?" Oh my no, just South Beach lit up at night is worth staying longer.  And they did.   But these days, they are not the only ones.
Our recent Grand European Tour with Viking River Cruises was one that I had experienced previously, in the Summer of 2013.  Comparing the two itineraries, Viking dropped a stop in (less popular)Bratislava in order to stay overnight in (rabidly popular) Vienna.  Actually, that overnight in the Austrian capital was for all practical purposes two full days as we departed near midnight the second day. Two more late night opportunities came in the German cities of Nuremberg and Koblenz, staying until 1:00 am and 3:30 am respectively.
Once the domain of small ocean ships, larger ships are staying longer in port as well.  Carnival Cruise Line stays longer in Caribbean ports to enable the CarnivalLIVE concert series. On our CarnivalLIVE voyage that featured the iconic rock band STYX, we noticed that not everyone was a fan.  (I know, hard to believe) Some passengers came specifically because the ship would be in port late.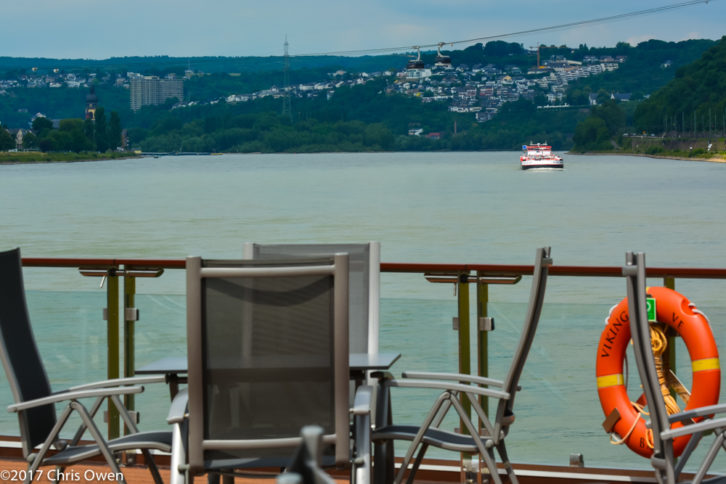 Repeat Itineraries With A Plan
Many North American cruise travelers began their cruise history in the Caribbean. As their cruise history grew, they may have visited the same Caribbean destinations multiple times.  At first, there is value in familiarity. In Cozumel, for example, we would go to a favorite beach every single time.  The downside of value-oriented Caribbean cruises that rack up past guest status points rather quickly: boredom. Eventually, it gets old.
Repeating Viking River Cruises 15-day Grand European Tour recently introduced a unique element to the experience. While tours at every place we stopped were part of the deal, we did not feel the pressure to be on every single one and/or stay for the entire tour.  Always a favorite part of travel for us: lingering at destinations: exactly what we did, enabled by longer time in port as noted above.  We could do the included tour and spend lots of time ashore, exploring on our own.  That same theory can apply to any repeated itinerary on any cruise line, with a plan.
In our case, when we arrived in Wertheim I walked off the ship early and into town, a few minutes away.  Nothing was open yet as shopkeepers were just getting ready for the day.  Remembering a favorite sidewalk cafe, I walked back to the ship, picked up Lisa and we spent the morning drinking coffee and enjoying the pastries I could smell baking on my first walk to the town earlier.
This whole repeating with a plan idea came via Viking Ocean Cruises in the Caribbean.  On Viking Star we also enjoyed an included tour at every port, something we had never done in the Caribbean before. Viewing that same part of the world through the Viking filter brought an entirely different experience.
See First Impression: Viking Included Tours for more
Revisit Destination Planning Resources After Travel
We could indeed actually choose not to cruise.  The thought crosses my mind from time to time and lasts about as long as it takes to put a calculator to the total cost.  Still, a recent press release from Saxony Tourism caught my attention, mainly because this was a resource I used when planning a different Viking River Cruise on East Germany's Elbe River.  On our Elegant Elbe river cruise, the water level was quite low and ships did not sail. That caused us to use two modified Viking Longships as bases from which to operate.  At the end of it all we saw and experienced more than we had originally bargained for.  Even though the ships never sailed, the enjoyment of being in one place raised our interest in revisiting to a fevered pitch.  So 'twas with interest that I read this information about a Saxony Wine Route Tour.
Saxony's wine route (pictured above) is turning 25 this year. Touring this route by bike, on foot, car, and a train is another way to explore the culture offered in Dresden, Meissen and the area as we had on our Viking Elegant Elbe river cruise.  This land tour is a celebration of young vintners who are leading a renaissance in the Saxony wine industry.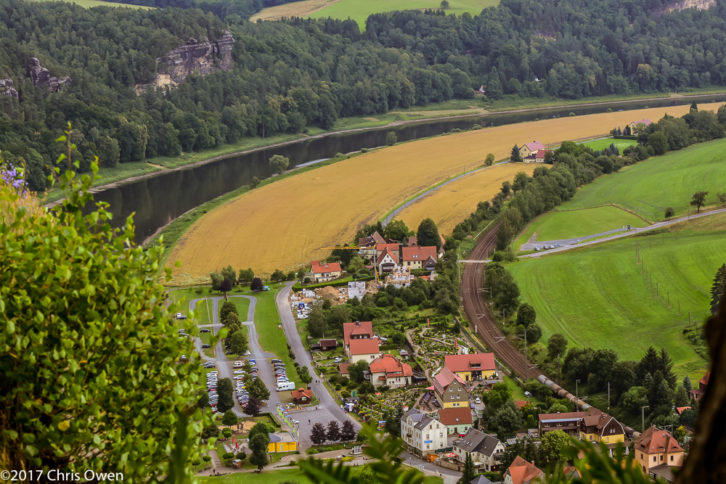 This is way different than a cruise though.  The Saxony Wine Route covers over 34 miles by car and about 50 miles by foot. Along the way, those traveling will visit local vineyards, taverns, and cycle/walk through the Saxon Riviera which follows the turns of the Elbe River. Based in Dresden, where one of our Viking Longships was parked, all tours are within a day's trip.  Comparing the two, a Saxony Wine Route tour would cost far less but be one whole heck of a lot more work.  Another case of 'just because you can does not mean you should.'