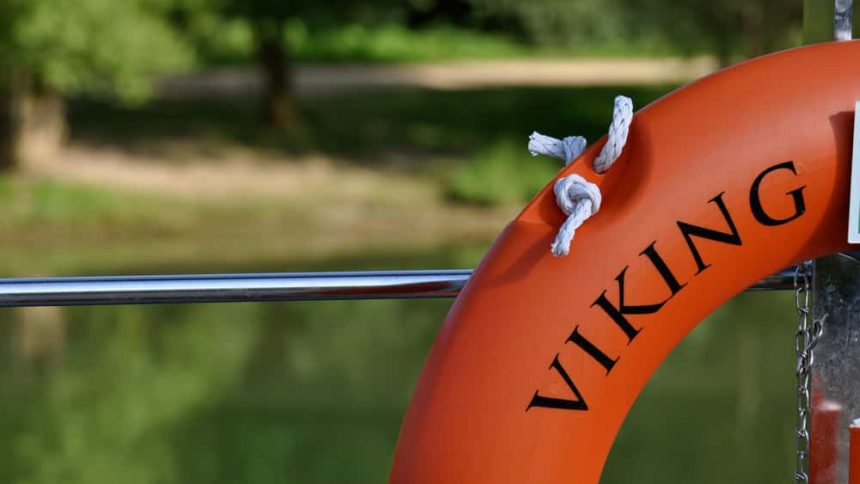 Sailing Viking: Elegant Elbe River Cruise Journal
We're back with a personal favorite, Viking River Cruises for one of their new itineraries for 2015.  The Elegant Elbe promises that we will discover the natural beauty of former East Germany's dramatic landscape, tour the opulent palaces of Saxon monarchs and stroll through beautifully landscaped gardens. We will sail between the dramatic sandstone cliffs of Germany's Saxon Switzerland , marvel at the baroque splendor of Dresden and see how Meissenware porcelain is produced.
Of particular interest to Lisa, this itinerary promotes the idea that we can "Walk in the footsteps of Martin Luther in historic Wittenberg and learn about the Protestant Reformation", a topic that resonates with us as Lutherans. Also interesting, the journey is bookended by one night in multicultural Berlin and one night in graceful Prague.
Of particular interest to Chris:  Germany = Sausages and Beer, in the summer, on a Viking Longship.  Life does not need to be much better than that.
In advance of sailing, we have been following along with actor Blair Underwood and his family via Facebook to get an idea of what the experience will be like.
You can follow along with us too, right here.  Bookmark this page and come back each day for the latest on as we journal our way through the experience.
Not into journal style?  Visit ChrisCruises.com each day for individual posts about that day's activities, ship and port profiles, images captured along the way and more.
Our Itinerary:
Day 1 | Prague, Czech Republic
Day 2 | Prague & Melnik, Czech Republic
Day 3 | Litoměřice, Czech Republic
Day 4 | Saxon Switzerland, Germany
Day 5 | Dresden, Germany
Day 6 | Meissen & Torgau, Germany
Day 7 | Wittenberg, Germany
Day 8 | Wittenberg & Magdeburg, Germany
Day 9 | Potsdam & Berlin, Germany
Day 10 | Berlin, Germany
Two Days In Advance Of Sailing:  We've Been Modified
It's easy to look at travel plans like decisions.  Once made, we live with them.  Items on a list to check off one at a time. And why not?  We do that with other goods and services we buy. Shoes? Bought. Groceries? Bought. Cell phone bill? Paid. Planning a cruise vacation we might consult a travel agent to match us with the right cruise line, ship and itinerary at a time and price we are comfortable with. Done.  Now flights to and from. Done.  But unlike shoes, groceries and the cell phone bill, travel services are subject to change at any time, for a number of reasons.  Mechanical issues, schedule disruptions and weather related issues top the list. Three days prior to the beginning of our Viking River Cruise we received an email from the cruise line with a very important message: our ship will not be sailing.  Interestingly, this is of little concern.
It came as no surprise really; we have been watching the weather in Germany where our Elegant Elbe Itinerary would take us for quite some time.  As a bit of a travel habit, I add cities on upcoming itineraries to the weather app on my smartphone. Far in advance, I'm looking at general weather trends out of curiosity.  Closer to sailing, the information might help craft my packing list. Just another little thing to watch, like our selected seats on flights.  Within a week of travel, I check both every day. But unlike airline seats which can be changed right up until the day of travel, weather is a variable in the equation that we have little control over.  More accurately, we have no control over the weather at all.  We have some say in how we react to it, like bringing a warm coat when in a cold climate, but that's about it.  In the case of cruise vacations, on rivers or in oceans, it's the cruise line that calls the shots when itineraries are modified or cancelled due to weather related factors.  Such is the case with our upcoming Viking River Cruise
"We wanted to alert you that the Elbe River is currently experiencing unusually low water levels and unfortunately rain is not forecasted in the coming week. Our nautical department, a team of professionals that monitors all of Viking's rivers on a daily basis, currently believes that it is unlikely that your ship will be able to sail and as a result it will be necessary to make some changes to your itinerary."
The New Plan
Simply put, the new plan will cover the same geographic area but by motorcoach, using one Viking Longship as the base then switching ships to one further down the Elbe about half way through the journey.
"In order to stay as close to the original program as possible we will likely execute a "ship swap" part way through the itinerary. In this case you will first embark Viking Astrild – identical sister ship to Viking Beyla. On Day 5 you will disembark Viking Astrild, travel from Dresden to Wittenberg, and there you will embark your original ship, Viking Beyla. Both ships are currently docked in cities that make it easy to operate daily excursions via motorcoach rides that are relatively short – and we are confident that we will provide you with a great experience."
An interesting element about sailing with Viking River Cruises is that the ships are identical and the "I had a great time on (insert ship name)" thought that is of such importance in the ocean becomes less important on a river sailing.  That was hard for me to absorb when we first started river cruising.  To this day, when a ship I have sailed passes us on a river that still turns my head, hoping to see a crew member I might remember…which really speaks to the care we are shown onboard.
A Viking Advantage
A strategic advantage of sailing with Viking River Cruises comes from the size of their fleet.   The Elbe is a river not all river cruise lines sail and those that do have one ship.  Their ship can't sail either but they don't have the luxury of a ship swap.  Instead, they will use hotels.
Different on the Elbe river in Germany as on the Douro river in Portugal, these are modified Viking Longships, designed exclusively to be able to sail under all but the shallowest of water levels , on a river that is comparatively shallow under normal conditions.
Admittedly, there are plusses and minuses to the plan.

Scenic Cruising Is Out, replaced by bus tours which bring different gear requirements.  We'll want to bring the big backup batteries if not computers too for the ride in our go to plan of 'expecting the best but preparing for the worst'.  Still, looking at the modified itinerary, the longest distance we travel by motorcoach is 72 miles. All added up, we will travel a bit over 300 miles by coach if the ships never move.
On the plus side, there are no worries about the top deck being open, something that happens quite a bit when water levels are high.  Actually, that's one of the reasons we prefer Viking Longships and the panoramic views available from places other than the top deck of the ship.

One More Time To Pack And Unpack– Switching ships will mean packing and unpacking again.  One of the big selling points of cruising in general is the whole 'unpack once, see multiple places' element, a solid differentiating factor between cruising and land vacations.  On this itinerary though, we already bought into the notion of packing and unpacking multiple times as it begins and ends with hotel overnights in Berlin and Prague.  One more time is not a big deal but might push packing strategy in a different direction.
I am always packed and ready to go because travel is a big part of what I do.  Lisa does it twice a year so I pack her, the day of travel.  We talk about the weather at the destination and what each of us is planning on bringing to wear as we do before any trip.  On this one we had also pre-planned not to fully unload luggage at the pre- or post-cruise hotel but work from the top down, packing frequent use items on top for easy access.
But We Still See Marvelous Places – That we see basically the same places we were planning on seeing is good.  We would not want to miss any of them.  Interestingly, we will cover the same ground in about the same amount of time using (faster) motorcoaches over (slower) river cruise ships.  The idea "oh, I'll be spending a lot of time on a bus" is really a flawed concern.  We spend a lot of time on a bus anyway. While Viking does a marvelous job of commanding prime docking positions at cities along rivers, not every attraction is right on the river.  Some we walk to and others we drive to.  Either way takes time.  Vienna is a good example as covering the geographic area of the ringstrasse is far more efficiently done by motorcoach but takes a long time.  There is no way one could walk this distance in a day but long bus rides are a thing that annoys some people.  Well that's part of the deal.  Get over it

But What About Free Time
The significant concern here is that we are allowed an adequate amount of the coveted 'free time' after each day's included orientation tour.  This is where our previous experience will come in handy.  We may end up picking and choosing our own experiences along the way, aligning with Vikings motion plans for us; where we need to be at a certain time.
For those not familiar with the term "Motion Plans" think of it like you are a cab driver hired to take us wherever we need to go on an itinerary.  We're not going to worry about that part, you will.  Our focus will be on what we do when we get there.  You don't care what we do when we get there, you just know you need to move us from point A to point B at certain times.  That's oversimplifying what  Viking has in store for us quite a bit but it speaks to the customizable nature of a river cruise.  On much of the experience and in the true Viking spirit, travelers have choices.
No Ugly Americans Please, Ever
The very first thing I respectfully ask of every tour guide is where the pick up point is for the return.  I say "respectfully" because these are well-trained local guides who are passionate about showing us their home.  While they do know where we need to be and by when, their job is far from that of a taxi driver with a motion plan.  I then ask if I need to tell them if we see something that will take us off the tour, because we quite commonly do.
Out of common courtesy, I don't want them to be concerned about us and I don't want or need to be sneaking off.  I might even ask them to point out a recommended place for lunch.  The point is, we like lingering at a destination sometimes longer than available time allows and still lets us see everything we wanted to see.  In that case we choose quality time at the destination over quantity of places almost every time.
Comparing Itineraries And The Modified Experience
Shortly, I'll break down the original itinerary and compare it to the modified itinerary, just to establish where we are right now on the proposed experience.  Still, things can and probably will change that will affect the modified itinerary as well.  It's the nature of travel, one of the very best parts if your head is in the right place and can have a dramatically positive effect on the experience if not ourselves as well.
On The Way To The Airport- Some Final Land Thoughts
FRIDAY 7-10-15 Orlando- About to leave for the airport for our flights to Germany, the first stop on our Viking River Cruises itinerary.  From there we go on to the Czech Republic where we stay overnight in Prague, as planned. Right about there is where things get interesting. This trip will be a rather unusual one and we're really looking forward to it, for a couple interesting reasons.   First, Lisa has never been to Germany in the Summer so there's that.  Also, due to low water levels on the Elbe River we won't actually be 'sailing' on it but rather using Viking's two new modified longships as bases from which to launch daily adventures.
The Roadmap
See more details about our modified itinerary above, if you are reading this in journal form or in Sailing Viking: We've Been Modified if following along by individual event posts. On that topic, we have a total of 23 different events planned to cover during this trip, each will have a separate post or be a separate journal entry.  It's a form we tested when sailing with Azamara Club Cruises last week which it seems readers approve of, so we'll keep on it this time as well.  See the production plan below for what's in store. The number usually swells as interesting topics come up along the way and some will drop off or be combined with others.  We know that.  But if you're in Florida and driving to Los Angeles, you need a plan of how to get there.  This is that plan, subject to change any time something catches our eye, demands we sit down and enjoy it, rivers rise or the sun sets.  We think it's a great way to enjoy travel and get the most out of it.
New Term: Ship Swapping
Stacking up the modified itinerary against the original, we'll see everything we went there to see but instead of traveling by Viking longship, we cover the ground by Viking motorcoach.  What makes this work is that Viking has two ships on the Elbe, strategically positioned at about the 1/3 and 2/3 mark on the distance to be covered.  Exciting to me: we get to do what is called a "ship swap" about half way through the itinerary. It's a huge advantage of sailing with Viking River Cruises that most commonly comes into play when water levels are too high and ships can not pass under bridges.  In that case, the enormous Viking Longship fleet makes it possible to swap ships at the impasse and continue on down (or up) the river.  Easy Peasy.
So stay tuned, this is going to be interesting, no matter what happens
Production Schedule
| | | | | | | |
| --- | --- | --- | --- | --- | --- | --- |
| LOCATION | WHERE WE SLEEP | PLANS AT DESTINATION | EVENT # | Photo Event Title | Images To Capture | ORIGINAL ITINERARY |
| | | DAY 1 – PRAGUE | | | | |
| Prague | HILTON PRAGUE | Arrival and check-in | 1 | Prague | Airport Meet and Greet | Prague, Czech Republic |
| | | | 1 | Prague | Seen on the way to the hotel | |
| | | | 2 | Hilton Prague Hotel | Exterior, Interior, Rooms | |
| | | | 1 | Prague | Dining Images/ Street Food | |
| | | DAY 2- PRAGUE | | | | |
| Prague | | Panoramic city tour & tour of Hradcany Castle | 1 | Prague | Breakfast venue and dining images | Prague, Czech Republic |
| Litomerice | | Travel by coach to Litomerice for a guided tour through historic city center & sampling of regional Bohemian beers (44 miles) | 3 | Litoerice Walking Tour | Attraction Features | |
| Dresden | VIKING ASTRID | Embark Viking Astrild (identical sister ship) | 4 | Bohemian Beer Sampling | Venue Background, Pax Photos | |
| | | | 5 | Viking Astrild | Accommodations, Features | |
| | | | 6 | Viking Dining | | |
| | | DAY 3 SAXON, SWITZERLAND | | | | |
| Saxon Switzerland | VIKING ASTRID | Travel by coach to Saxon Switzerland to see the Bastei and panoramic Elbe views (30 miles) | 7 | Saxon Switzerland | Attraction Features | Litoměřice, Czech Republic |
| | | return to your ship in Dresden (30 miles) | 8 | The Bastel | Attraction Features | |
| | | | 5 | Viking Astrild | Dining Venues, Aquavit, Sundown | |
| | | DAY 4 – DRESDEN, GERMANY | | | | |
| Dresden | VIKING ASTRID | City tour featuring Dresden Castle & Green Vault; guided walk to Zwinger Palace & Semper Opera House | 9 | Dresden | Dresden City Tour | Saxon Switzerland, Germany |
| | | | 10 | Dresden Castle | Attraction Features | |
| | | | 10 | Green Vault | Attraction Features | |
| | | | 11 | Zwinger Palace | Attraction Features | |
| | | | 12 | Semper Opera House | Attraction Features | |
| | | | 5 | Viking Astrild | | |
| | | DAY 5 – DRESDEN, GERMANY | | | | |
| Dresden | | Disembark Viking Astrild | 13 | Meissen Porcelain Factory | Attraction Features | |
| Meissen | | Travel by coach to Meissen for a porcelain factory tour & demonstration (18 miles) | 14 | Vikiing Beyla | Accommodations, Features | |
| Wittenberg | VIKING BEYLA | Continue by coach to Wittenberg (72 miles), embark sister ship Viking Beyla | 15 | Viking Crew | | Dresden, Germany |
| | | | | | | |
| | | | | | | |
| | | DAY 6 – TORGAU, GERMANY | | | | |
| Torgau | VIKING BEYLA | Travel by coach to Torgau for a guided walk & see Hartenfels Castle (30 miles); return to your ship in Wittenberg (30 miles) | 16 | Torgau, Germany | Attraction Features | Meisen,Germany |
| | | | 17 | Hartensfels Castle | Attraction Features | Torgau, Germany |
| | | | 14 | Vikiing Beyla | Crew Photos | |
| | | | | | | |
| | | DAY 7 – WITTENBERG, GERMANY | | | | |
| Wittenberg | VIKING BEYLA | Guided walk including tour of Martin Luther's house & Castle Church | 18 | Marten Luther's House | Attraction Features | Wittenberg, Germany |
| | | | 19 | Wittenberg Castle Church | Attraction Features | |
| | | | 14 | Vikiing Beyla | Pax Photos on ship | |
| | | | | | | |
| | | DAY 8 – WITTENBERG, GERMANY | | | | |
| Wittenberg | VIKING BEYLA | Travel by coach to UNESCO Site Wörlitz Park & Gardens for a tour (14 miles); return to your ship in Wittenberg (14 miles) | 20 | Worlitz Park & Gardens | Attraction Features | Wittenberg , Germany |
| | | | 14 | Vikiing Beyla | | Magdeburg, Germany |
| | | | | | | |
| | | DAY 9- BERLIN | | | | |
| Potsdam | | Travel by coach to Potsdam for a guided tour of rococo Sanssouci Palace or baroque New Chambers (50 miles) | 21 | Sanssouci Palace | Attraction Features | Potsdam, Germany |
| Berlin | STEIGENBERGER BERLIN | Continue by coach to Berlin (22 miles); hotel check-in | 22 | Berlin | Attraction Features | Berlin, Germany |
| | | | | | | |
| | | DAY 10 – BERLIN | | | | |
| Berlin | HOME | Check-out and departure | 23 | Berlin Airport | Attraction Features | Berlin, Germany |
| | | | | | | |
| | | | | | | |
| | | | | | | |
| | | | | | | |
Travel Day
Making our way to Prague in the Czech Republic required flying internationally from our home in Orlando.  There is just no way around it.  Those who balk at the thought of a long flight often cause that apprehension to keep them from seeing some of the most marvelous places on the planet. Do it once, experience amazing things, go back home, think about it and there's a good chance you'll want to do it again.  Still, we have to get past that first trip over the pond so today we will detail that for y0u as we arrived to begin our Viking River adventure.

Starting at our home airport in Orlando, the afternoon flight on Lufthansa was about as good as it gets. Departing at 8PM, we would be scheduled to arrive around 11AM the next morning.  While that appears to be a 15 hour flight, it's really only 9 hours because of the 6 hour time difference.  I say that flight was scheduled to arrive 'around' 11AM because that can change too.  A brisk tailwind brought us into Prague a half hour early, even though we left about 15 minutes late.
We have a number of tips here on flying internationally that can help make the experience not only bearable but enjoyable, if your head is in the right place.
Among the more significant:
Leave plenty of time between connections.  Doing so not only insures that you and your luggage make it to the next flight but allows for travel at a leisurely pace.  There are interesting people and things to see everywhere we go, if we take the time to look.
Try flying with all carry-on luggage.  That means paring down the clothing and non-essential items to 3 or 4 outfits, total, per person.  The good news when traveling with Viking River Cruises; there are no formal nights. Pick luggage that is close to the dimensions dictated by the cruise line, choose keeping luggage with you at all times as your default setting unless an airline representative specifically asks you to check it and all will be well.
Forget the fashion show.  If trying to travel with all carryon luggage is intimidating, don't do it.  That effort will just be transferring the anxiety from one source (fear of lost luggage) to another (I have nothing to wear!)  On the other hand, we think comfortable is more important than making a fashion statement and lean towards that sort of clothing.
Forget the airline food.  On an overnight flight, we arrive at the airport with enough time to have  ceremonial burger and beer.  We realize that the next 8 or 9 hours will be spent on an airplane at a time when we are normally sleeping.  The airline will want to feed us a meal shortly after departure then another one before we land; all of which we would not have consumed when sleeping at home.  Is it any wonder than so many travelers have a difficult time sleeping on an overnight flight?
See International Flight Tips For Occasional Travelers for more on this topic
As we recommend to others, our air schedule was booked through Viking River Cruises and transfers were included all the way around on both ends of the trip.  That's an especially big advantage when departing the baggage claim area which you need to pass through regardless of luggage was checked or not.  That's where we look for the friendly Viking representative who is pretty hard to miss.
Viking sends along little red stickers to apply to ourselves so they can spot us even if we can't spot them. Those come in the welcome kit sent just before sailing along with good pre-cruise information that gives a nice overview of what to expect.
After a 30-minute ride to the Prague Hilton, a lovely property that (oddly) allows smoking indoors, we were greeted by Program Director Emma Payne.  She would be with us for the entire journey, from our hotel stay in Prague at the beginning through our overnight in Berlin at the end of our Viking adventure.   More on Emma shortly.
I say Viking Adventure because, while conditions can change at any time, as of our arrival we would not actually be sailing on a Viking Longship but using two of them as bases from which to explore. To us, that's exciting for a number of reasons we will get into a bit later.  Today was all about getting there and getting settled in.  Viking makes that easy with a courtesy desk set up in the hotel, again clearly marked and easy to find where Viking representatives are available to answer questions or just suggest some things to do in the area.
In Prague, there is an abundance of things to do and see causing many we would be traveling with to come in to town a few days early.  Those just arriving today could choose to go on a "stretch your legs" walking tour, a brief orientation of the area around the hotel.  That's a great idea for those who might need to pick up some last minute personal items or find a place for dinner on their own.
We chose to stay at the hotel, have a leisurely dinner at one of their restaurants and call it a day.  I'm glad we did too.  The hotel's restaurant had a very nice schnitzel on the menu as well as some other favorite items.
Day one would be a busy one, starting early in the morning when we would have an included breakfast, set our luggage outside of our hotel room and go off on tour for the day, ending up on one of the two Viking longships we would enjoy for the majority of our time on the ground.
On Tour In Prague
(and surrounding areas)
One of the unique parts of our Viking Elegant Elbe adventure is that it includes a pre- and post-cruise hotel stay, stretching what would otherwise be an eight day trip into ten.  On our first full day, we hit the ground running, covering a lot of territory.
We liked the idea of the pre-cruise day because we usually try to come to the embarkation city a day before anyway.  A lesson learned on ocean cruising, doing so takes a lot of worry out of getting us to the ship before it sails away.  In this case, low water on the Elbe would keep Viking Longship Astrild from sailing so being left behind was not a concern.  Knowing that however, allowed us to focus singly on the day at hand, which proved to be a wonderful experience.
Starting at the Prague Hilton, an included breakfast buffet got us out the door early and on busses color coded to match luggage tags given us during check-in at the hotel.  That put us and our luggage on the motorcoach that would eventually take us to the ship later in the day.  At this point, the experience was very much like a pre-cruise extension we did before a Christmas Markets river cruise in Nuremberg last December.  During that experience too, we had not seen the ship yet and went on tour prior to boarding.
Our Prague City Tour was a combination bus and walking tour that began with a general overview of the city while on the motorcoach.
First stopping at the historic city centre, we stopped by Old Town Square which features the Astronomical Clock.  A bit ahead of schedule, we watched the clock chime along with hundreds of other travelers then paused at a cafe for cappuccino and espresso.
Back on the bus we made our way to the Castle District for an hour-long guided walk that featured a changing of the castle guard and repositioning of troops that protect what is the Czech equivalent of the White House.
Back to the Hilton, it was lunch on our own time and many chose to walk around the area in search of a place to enjoy a bit more of Prague before saying good bye in the afternoon.
Now loaded back on the motorcoach, we enjoyed a scenic drive through the Czech countryside, stopping in Litomerice where we had a choice of tours from which to choose.  Some went to the Terezin Memorial which I can't tell you anything about because we chose the Walking Tour and Beer Tasting option.  I think we made the right choice.
Visiting on a Sunday, it was as though we had the place to ourselves and the tour went rather quickly. This is one of those quaint little places one might want to come back to see some day.  Lisa and I stopped for coffee at a lovely little hotel that we added to our list of places to return to one day.
Normally not a big coffee drinker in the afternoon, it looked like this would be a late night on board with the introductory ship briefing beginning at 9:30, so (excuse) another cup of coffee at a nice little cafe was again in order.
Beer tasting at the city's 300 year-old brewery was probably one of the best ideas ever and really helped our little group come together.  Tasting three different kinds of beer brewed there probably helped that effort along too.  We bought (dirt cheap) beer some to take back with us since we were on the way to the ship, our next stop.
Passing over the border from the Czech Republic and into Germany did not even slow down the bus as both countries are members of the European Union and travel between them is virtually unrestricted.
Arriving at Viking Astrild, it was immediately clear: this is a much smaller ship than the other Viking Longships we have sailed.  Less than 100 guests and less than 40 crew brought an instantly intimate feel to the vessel and we felt right at home.
Staterooms are about the same as other Viking ships: nicely appointed with plenty of places to plug things in, store belongings and move about freely.  More on those later.  For now, a quick tour of the ship in photos gathered early this morning while everyone else was sleeping.
Free Time Jackpot
An Unexpected Bonus
DRESDEN, GERMANY- Traveling with Viking River Cruises has always brought us a unique experience. Visiting iconic landmarks, a number of which are UNESCO World Heritage Sites, in the comfort of a Viking Longship is a good fit but surely not for everyone. Mismatches happen when travelers assume itineraries are more solid than they actually are. Frankly, how river cruise itineraries actually play out in real life does take some getting used to. Unlike ocean cruises which sail directly from port to port, river cruise itineraries often seem to have as many changes as there are bends in the river.  That's on any given sailing.  Throw in record low water levels on the Elbe River though and all those changes disappear. What's left is what is looking to be one of the most relaxing and engaging river experiences we have enjoyed to date.
Every night before dinner, on any Viking Longship, the Program Director briefs passengers on the next day's events. Here is where they get into the details that are simply too complicated to put in a brochure. We may need to sail faster to make it through a lock in time. A scheduled stop in some certain place is explained as a 'navigational stop', where those on tour get off then rendezvous with the ship later as it continues down (or up) the river. Details of the day's included tour and options for it are explained. After a few of these, passengers begin to anticipate a variable element that becomes a very important part of the river cruise experience for those who pay attention: free time.
Free time happens during or after a tour when guides let us loose to wander the streets of a destination, perhaps doubling back to see more of a place passed along the way. In our case the lion's share of free time is spent at a nice café for coffee or a local beer.   Just two days into our Viking adventure, one glorious element has begun to surface: Since the ship is not moving, we have abundant free time both before and after tours. That's a huge win which also explains a formerly elusive trick used by frequent river cruisers: sometimes they skip tours and stay on the ship.
Staying on the Viking Longship while others go on tour does not bring extra time in the casino, spa or water park. There are none of those. It does give an extra dose of scenic cruising however, an event that really does not happen all that much. Maybe once or twice in an week-long sailing is there narrated scenic cruising when passengers take to the top deck and enjoy a leisurely sailing through some amazing part of the world. Most sailing from place to place is done either while passengers are on tour or at night. For now, that's just something to keep in mind for the future. We are not sailing anywhere on this trip…and that seems to be working out just fine.
I say that not in my typical 'Chris can spin anything into a positive experience' sort of way but with solid examples. On our first full day, rumblings went around as passengers wondered if not sailing from place to place would mean we left on tour early in the morning, to make up time. Not so. Our first full day tour started at 1:15 in the afternoon. That gave time for a stroll around the area where Viking Astrild is parked, 10 minutes walking time from the city center.   Those who wanted to sleep in could do just that. The mood became relaxed and apprehension about what was yet to come began to melt a bit. A positive 'This was going to be ok' seemed to replace the negative 'my river cruise turned into a bus tour'. Frankly, even if looked at as a bus tour, the actual experience is not be all that far from the norm.   Still, if the first thought of being on a bus is a turn off, think again.
We see some of the best parts of the trip through the windows of a tour bus and I often capture images along the way with my iPhone. The faster the bus moves, the less likely they come out well but it's worth holding my iPhone up against the glass to avoid glare, capturing images along the way. In fact, we always sit all the way in the back of the bus for this very reason, to easily move from side to side when something amazing comes along. That happens a lot too.
Look for more "Seen From The Bus" photos and a recurring feature of future trips as well, sailing or not. That thought occurred to me on the way to the Saxon Switzerland region of Germany to see the Bastei Rock Formation. Passing a field of sunflowers was what did it for me, remembering that Lisa missed that on last summer's Portraits of Southern France itinerary, choosing a nap along the way as many others do too.
Part of a German national park, the Bastei Rock Formation is just one part of a marvelous viewpoint of the surrounding area. Overlooking the Elbe river, the trip began to come into perspective as we saw a lazy little river that wound through the cliffs and farmland.
Stopping for lunch at a restaurant there with a marvelous view of the area was where we spent our free time of the day, choosing to break off from the tour group as some travelers do.
German potato soup and crusty bread with a local beer followed by hot Apple Strudel was a nice way to spend an hour or so, just taking in the scene.
Going back to Dresden and Viking Astrild, we received more good news at the nightly briefing: tomorrow's tour would be a morning walk of the city, done one of two ways. Walking the entire way through the old city of Dresden was an option for those who wanted that tour to last about four hours.   By motorcoach, the tour would be a bit briefer but would cover the city on both sides of the Elbe River. Reminiscent of the Buda and Pest sides of Budapest, we chose that option.
Tonight was also the Toast To Our Guests event, a signature moment at the beginning of every Viking River Cruise which includes a parade of senior officers and a welcome aboard wish in the ship's lounge.
Scenic Cruising, No Ship Required
DRESDEN, GERMANY- Resigned to the fact that Viking Astrild is resting on the Elbe River bed and going no where, we were rapidly settling in to a relaxed daily pace. We were good with that, like most other well-traveled Viking guests on board. While parked within walking distance of Dresden's city center, today would bring a tour by motorcoach and on foot to some of the area landmarks. That was the plan we began the day with but one that would very quickly change. At the end of the day we were left with one of the most memorable experiences of the trip. We also got a first hand look into what Viking is all about.
Known as the Florence of the Elbe, Dresden was a wonderful place to park your cruise ship for a few days, offering a number of places to visit within walking distance. That's just how I started my day too, with a self-guided tour that took me up and down the river bank and into the city center for a total of 4,221 (Fitbit) steps; for me about 2 miles.
Driving around town in the Viking motorcoach, we passed through upper end neighborhoods, past the Volkswagen factory and then spent time on foot exploring the Old Masters Picture Gallery at Zwinger Palace.
Significant here was the amount of time we spent with an uber-informative guide through the gallery. No photos allowed but our unrestricted access to magnificent works of art was not just a simple walk through with a museum guide. Ours was a qualified historian who provided accurate detail and analysis of a number of works from artists around the world.
Like so many places in Dresden, pretty much leveled in World War 2, Zwinger Palace has been rebuilt with modern technology in the walls but to exacting detail that has brought back the city as it originally way.
It was about half-way through this tour that we were interrupted by Viking Astrild Hotel Manager Michael who had some news for us. While our original schedule called for the entire afternoon to be free time, he and the Captain had arranged for us to enjoy scenic cruising on the Elbe River, courtesy of a ferry company that runs back and forth between Dresden and Meissen all day.
The move by Viking to add this scenic cruising experience at a time when none was expected was more that just good thinking, it speaks to their commitment to those who travel with them. Even better, this decision was made at ground level, by the front line people on the ship, unencumbered by a process that might prohibit such a move with another company. Impressive.
Not a big surprise to us as we have seen Viking in action before and know their heart is in enabling us to see the world in the comfort of their Viking Longships. It's more than a slogan and we really like it when documentable evidence of that mission comes into play. Smart move.
I was glad that those who had not sailed before did get more than a taste of scenic cruising even though it is really not as much of the overall experience as one might expect. As detailed in Sailing Viking: Free Time Jackpot, as a rule, most sailing is done while we are ashore on a tour or at night.
Here we got every bit of the scenic cruising experience as we saw locals walking the dog along the riverbank. Kids played, couples strolled hand in hand, beer gardens and restaurants dotted the shoreline while we glided up and down the Elbe river.
Tomorrow we will leave Viking Astrild and go off on tour to Meissen where we will visit a porcelain factory, tour the city, have lunch in a local restaurant and eventually end up checking in on Viking Beyla.
A twin sister to Viking Astrild, Viking Beyla will have a different crew but our Emma Payne, our Program Director, will be with us all the way to the end. That continuity will probably be what makes the ship swap work for us, having that familiar and friendly face along for the ride.
The Magical Ship Swap
Sailing with Viking River Cruises brings their culturally curious travelers to interesting places around the world on carefully curated tours.  On themed voyages, we have traced the steps of master artists on Viking's Portraits of Southern France itinerary, traveled through history on their Grand European Tour, explored regional heritage via Christmas Markets and more.  Just past the halfway mark on our Elegant Elbe itinerary, we are coming to appreciate the theme of this adventure as well.  Our day in the east German town of Meissen serves as a wonderful example of this aptly titled trip.
This was the day of our ship swap when we said goodbye to Viking Astrild, driving off on the road to Meissen, on the way to Wittenberg where we would check in on twin sister ship, Viking Beyla.  While we did not have a lot of time on Viking Astrild, the crew went far out of their way to make us feel at home, complete with a clever send off message.

Arriving in Meissen we began with a tour of the Meissen Porcelain factory, dating back to 1710. Taking us through the process of porcelain making from beginning to end, an interactive demonstration workshop was quite interesting.
On display, pieces of Meissen porcelain from throughout its long history as well as a shop selling some of their wares directly.
Staying right on track with our particular interest anywhere we go, Lisa and I enjoyed a nice cappuccino served in Meissen porcelain before a walking tour from high above the town.  That tour ended in the city market where abundant shopping opportunities took us to a local grocery where we found some German spices to bring back home.
Locally-sourced spices are quickly becoming a favorite souvenir that brings back destinations later when we are cooking back home in Orlando.  Spices don't take up much space in luggage either and are pretty hard to break in transit.

We also spent a bit of free time at a tiny restaurant recommended by our Viking guide where we found a good bratwurst and local beer…something to tide us over until lunch at local eatery Ratskeller, provided by Viking.

The afternoon brought a nice drive through the German countryside and our arrival at Wittenberg and Viking Beyla.
As promised, our luggage had been delivered to the same exact stateroom we left behind on Viking Astrild and a new bunch of cheery Viking crew members greeted us upon arrival. Different to this location though, the ship faced the opposite direction, giving us a river view as opposed to the port view we had previously.
And what a nice view it is of a nearly deserted opposite shoreline in a very quiet location.  Bonus: A shoreside biergarten about 12 steps from the ship with a full menu of local fare.

Interestingly, this was a long day on tour but time seemed to go by rather quickly.  More significant, the pace of our adventure has been a very enjoyable one, allowing abundant free time and a nice mix of touring and onboard events.
We have yet to turn on the TV but Lisa has found plenty of time to read books and I have enjoyed taking my time with photos and the destinations we have visited.
This evening's briefing by Program Director Emma brought the parade of officers, a bunch as similarly likable as those on Viking Astrild who welcomed us on board just days ago.  Frankly, stacking up the positives against the negatives of being on a ship that does not sail, the positives are coming out far ahead.
But that's the topic of another post that I am saving for the end.  Still, when the counting is done and the votes are in, this one will go down as a lifetime quality memory difficult to reproduce in the future.  I don't know that we could ask for more than that.
The Magical Ship Swap
Moving from one ship to another sounds like a lot of work.  It reality, it is not.  In the morning we left on tour for the day.  On a normal river cruise, the ship would move further up (or down) the river while we were off touring.  When we came back, the ship would be in a different place. The only difference here is that the ship was already in that position and had a different name on the side.  We had to pack and unpack too and found our luggage waiting for us upon arrival.
History Comes To Life
We throw around the apt description of travelers for whom the Viking river cruise experience resonates as "culturally curious", and rightfully so.   Viking Longships satisfy that curiosity by taking them along rivers that have seen so much throughout time.  Wars have been won and lost.  The borders of countries have changed.  On our Elegant Elbe itinerary, German history comes to life in a way not possible through books, films or classroom instruction.  Being here, seeing these historic places will no doubt be the enduring memory of our adventure.
Our first day after a ship swap took us from a base in Dresden to Wittenberg began with a Germany Today presentation by Viking Program Director Emma.
Running through the history, current status and relationship of Germany to the rest of the world, helped put what we had seen so far into perspective.  The hour-long talk also prepared us for what we were about to see later in the day during a tour of Torgau, a city that played a significant role during the Second World War.
Followed by a German wine tasting, the stage was set for continuing our tour.
Riding through the German countryside on the way to Torgau, we passed mostly rural areas that looked a lot like the Midwest of the United States.
Once in Torgau, the relationship of that city to the history of Germany and the rest of the world became quite clear as we walked cobblestone streets.
Torgau is best known as the place that commemorates the meeting of US and Soviet troops during the Second World War along the Elbe River.
That happened on April 25, 1945, known as Elbe Day.
We toured the historic town centre, stopping for a cup of coffee at a cafe with a wonderful view of the restored area.
The monument for the meeting of the Russian and American troops on the Elbe and a Russian military cemetery is a major world history attraction here.
Hard to miss, Hartenfels Castle dates back to the early Renaissance and dominates the town.
Also hard to miss, Viking passengers captivated by tour guides, some taking notes along the way.
The chapel was built in 1544, combines late Gothic with early Renaissance elements and was consecrated by Martin Luther on October 5, 1544.
The Martin Luther element is one of the main reasons we were interested in this itinerary and a topic we will explore fully tomorrow on a visit to Luther's house in Wittenberg. Torgau is also considered the spiritual center of the German Reformation.
Generations have lived and died.  Countless couples have walked hand in hand, the young have grown old, monuments have been built and destroyed; all along the banks of rivers.  Viking gets that.  So do those who travel with Viking.
Sailing Viking: Visiting Lutherland
For a number of us on Viking River Cruises Elegant Elbe trip, the stop in Wittenberg was the main attraction.  Home to Martin Luther, father of the Protestant Reformation who planted the seeds that would eventually become modern day Lutheranism.  Lisa and I were married in the Lutheran church, in spite of my Jewish grandmother's spirit which still haunts me today over that decision.  Sydney and Whitney were baptised in the Lutheran church and we attended regular church services there for a number of years.  Martin Luther is to the Lutheran church of today as Walt Disney is to the Disney company of today in a way.  Both men had interesting and revolutionary ideas and both succeeded in changing the world.
Walking around Wittenberg it's hard to miss the references to Luther on everything from souvenirs to street names.  Luther's image in Wittenberg is as present as Mozart's in Vienna, especially when we get to places where Luther lived, worked and made history.
Sailing Viking: Guides Make A Difference
When it comes to tour guides, we have had everything from yackety yack people who appear to just love the sound of their voice but have little of interest to say, to engaging local Viking guides who seem to be a step up from the rest.
Then there are exceptional guides like our friend Christine Couper, met via Viking on a tour of Bordeaux.  Guides that play on this higher level make connections with us and provided a conduit for us to make connections with the destinations we visit.  At the end of the day, it boils down to three qualities: Engagement, Knowledge and Purpose.

We found all three and a bonus in our Wittenberg guide, Dr Silvio Reichelt.

Dr Reichelt brought not only the knowledge that comes from someone who has devoted their life to the study of their subject but an engaging way of delivering it that was interesting and had purpose. In this case we enjoyed a guide who was a historian doctorate with a thesis on the Protestant culture of remembrance.  There is something captivating about having someone show you their world who is passionate about it.

When we moved to Florida a decade ago, I realized I would never possess as intense of a body of knowledge about the place we live now as back in Kansas where I lived for half a century.  In Kansas there was a memory on every street corner and accumulated knowledge that takes nearly a lifetime to amass.  Dr Reichelt had that amount of knowledge plus the bonus of studying it in an academic setting and shared it freely as we walked through Wittenberg.
I know all tour guides can't be of this quality but walking the streets of Wittenberg with Viking-sourced guides we often feel like they are sharing their world with us,  not simply reciting a memorized script to go along with iconic landmarks, art galleries and famous statues.  That makes a big difference, especially when traveling with a company that includes a tour at every stop along the way.  Lousy tours get old really fast and what was a key factor in the value of a travel product does not just drop off but becomes a liability.
White Beats Red And Green
In the past, Viking River Cruises used what I thought was an ingenious system to hold guides accountable; red and green comment cards.  After a tour, Viking passengers were encouraged to fill out a green card for any guides they thought were outstanding or a red card for guides that fell short of expectations.  That system is gone now, replaced by an even better system that has all white cards.  Apparently, guides would see the Program Director coming with a hand full of red or green cards and miss the point of the program; providing constructive feedback.  Now they see the Program Director coming with a hand full of white cards and they don't automatically become defensive or giddy with satisfaction.  Smart.
But 'smart' could be called the middle name of Viking River Cruises who has managed to turn mud into gold on our Elegant Elbe adventure.  Not sailing one inch on a Viking Longship due to low water levels on the Elbe River, we will walk away from this with an experience far better than we had anticipated prior to our arrival.  It's a commitment that goes beyond just delivering us to amazing places to see interesting things ranging from pretty flowers to world class attractions.
By making some very smart decisions and keeping the passenger experience at the forefront of all they did during our time with them, we gained more than we bargained for; a lot more.  Such will be the topic of an upcoming post weighing what the brochure promised and what we actually experienced.
The Viking Advantage: Part One
Coming in to this 10-day trip with Viking River Cruises, I addressed the issue of how low water on the Elbe River would prevent us from sailing.  The plan was to let that topic go once the experience was underway and focus on what we actually ended up doing. While we're still not done here, today is the day we get off the ship and travel to Berlin which is indeed the end of the road.  In the first of two parts detailing what we will call the Viking Advantage, we have some parting thoughts that will prove helpful to other travelers in a similar future situation.
Ocean vs River
In the world of ocean cruising, defining the experience when a ship does not sail is easy.  It's cancelled.  There is no practical way to take travelers from Cozumel to Grand Cayman without the ship.  Ocean cruise lines will try to modify itineraries for weather-related events and are pretty successful at it, rarely cancelling sailings.  Still, if that modified itinerary causes the ship to miss a favorite port of call, it's a negative situation that is often hard to get past.
The Nature Of Travel
It's right about here that when the nature of travel separates the men from the boys.  Some will move past the unexpected disruption while others will allow it to define the experience.  We had made detailed plans for every stop along the way, dissected the itinerary to consider photo opportunities and had an idea of what we would experience in advance.  Viking helped with those efforts, providing detailed information in advance with a rich library of online resources and printed materials sent just before we began.  We were ready.  We were prepared.  Then the music stopped.
Just Go With It
It was at that time when every person we traveled with made a decision to go or not to go.  These are the longships of Viking, not the slaveships of Viking, and no one was forced to be here at gunpoint.  Our best advice for those in a similar situation: just go with it.  We know from experience: at the end of the day, Viking will deliver.  We have the confidence from traveling with them in the past to know how they actually operate.  This experience energized that faith.
Keep It In Perspective. Let Them Blow You Away
I am reminded of a removed but similar situation that might help put this into perspective.  Last summer we also sailed with luxury land tour operator Abercrombie & Kent on what turned out to be a fabulous travel experience.  Still, what ended up defining local connections possible during travel got off to a rough start.
While several of those traveling with us were unraveling and about to let some negatives get the best of them, one nice couple who had traveled with A&K frequently were calm and serene.  "It will all work out well.  Trust them" said Joe Ford, a very well traveled man who had a high degree of confidence in the A&K product.  He was right.  Our A&K 'angel', swept in and not only fixed what was broken but added additional layers of wonder that more than compensated for any minor disruption. Similarly, our modified itinerary enabled us to see everything we bargained for and much more.
Even Under Fire, Cruising Comes Out Ahead
Throughout this post I have scattered photos of our experiences along the way. Many of these images would not have been collected had the actual experience been what was originally advertised.  We simply would not have had the time at these destinations.   That we did is an interesting concept to consider.  Does that mean we are good candidates for a land vacation?  Maybe,  but in this case we got the best of both worlds.  On a land vacation we would have changed hotels, packed and unpacked at every turn and had more variables to consider.
Where would we eat?
Who would serve us?
Would the bed be comfortable?
Would the tour guide be good?
All of the above are questions with answers provided in advance by Viking,  then on the scene through Program Director Emma who stayed with us the entire way. She has been a trusted voice we could count on that provided continuity; basically the glue that held everything together.
Stay tuned for part two of this mini-series that details the advantages of sailing with Viking River Cruises on a modified itinerary.  We'll also have details on the end of this experience, touring on the way to Berlin, overnighting there and the flights home.
The Viking Advantage: Part Two
We Would Gladly Repeat Our Experience
In the second of two parts, we detail our experience with Viking River Cruises sailing a modified itinerary on the Elbe River in Germany, parting thoughts that will prove helpful to other travelers in a similar future situation.
We Would Do It Again, Exactly As We Have Done It
That's probably the best summary of all we experienced and how the modified plan sent to us by Viking just days before we began worked out.  Lisa and I agree, without hesitation, that this was a wonderful travel experience that we would repeat in a heartbeat, exactly as we had done it.  We owe a great amount of credit to the Viking organization but, frankly, a lot of that credit goes to us.  We were fortunate enough to be able to keep our heads in the right place and see the beauty in what we were experiencing.

The Idea Of Multiple Overnights
Overnight stays on an ocean cruise are rare and usually the exclusive domain of luxury lines with a business plan that pays their bills off higher fares.  That enables them to stay in port; the place to be for travelers who are destination focused.  We saw that in action not long ago on Azamara Club Cruises when the Captain decided to stay in a Croatian port longer than advertised, just so we would have a better experience.
Multiple overnight stays are even more rare but here we were with three nights in one amazing German town and four more in another.  That was gold, pure gold, not likely to be repeated in our lifetimes.
The Viking Ship Swap Advantage
One gigantic advantage of traveling with Viking River Cruises is the resources at their disposal.  I saw that a couple summers ago, sailing with Viking just after high water floods, the opposite of our low water disruption had affected published itineraries.  Ships could not pass under bridges or go through locks, causing other river cruise lines to cancel sailings.  End of story. No vacation for you
Viking's huge fleet of Viking Longships bring the ability to do ship swaps, moving passengers from one strategically positioned ship to another.   In high water situations, ships might have been able to sail a bit. Still, not being able to get under one bridge, prevented them from passing under the dozens more after it.
Also to Viking's farsighted credit, this is one operational reason why they built not one but two new modified, twin sister longships to complement the two older twins in service on the Elbe River.  Had they built just one, the ship swap would not have been possible and we would have been in the same situation as other river cruise lines with a smaller fleet.
On other lines with fewer ships, their vacation was either canceled or became a hotel and bus tour.   Not so with Viking, and this is probably the most important lesson learned/realized from our experience.
We Don't Sail All That Much Anyway
River cruise lines publish itineraries with ports of call listed much like ocean cruise lines do.  But that's about all they have in common with each other.  Ocean cruise lines travel a straight line from port to port with passengers along for the ride, all the way.
On river cruises, most of the experience is off the ship.  That means river cruise travelers often get off the ship to go on tour in the morning and return to the ship later at a different place further up (or down) the river.  They were not on the ship when it sailed.  River cruise ship also commonly sail through the night while passengers are sleeping.
In reality, the 'scenic cruising' element of river cruising does not happen all that much.  On Viking's 15-day Grand European Tour, we had two periods of narrated scenic cruising, much like glacier viewing on an Alaska ocean sailing.  It's not really that much a part of the experience.
First timers traveling with us got every bit of that experience when Viking chartered two smaller excursion boats to let us see a great amount of the Elbe River in two different locations.  This is not something that was part of the modified itinerary but showcased Viking's nimble ability to adjust operations when the opportunity to make the experience better presented itself.
This Will Be Difficult To Repeat
There is a part of me that suggests booking sailings more likely subject to modification, hope that indeed happens, and just roll with it when it does as a result of this experience.  I say that with the same tone as recommending booking a Caribbean cruise late in hurricane season.  Those sailings usually sail as promised but if disruption occurs, odds are in the travelers favor to walk away with a better experience in some way, head in the right place.  Up front, Fall sailings are some of the best ocean cruise values too.
Looking back, I think we brought readers along all the way, accurately describing what it was like to be on a cruise that never sailed anywhere. Still, the whole notion of a cruise that does not sail but yet brings a positive travel experience is truly unique.  It's something we had never experienced before and might never again.  We're glad we came.