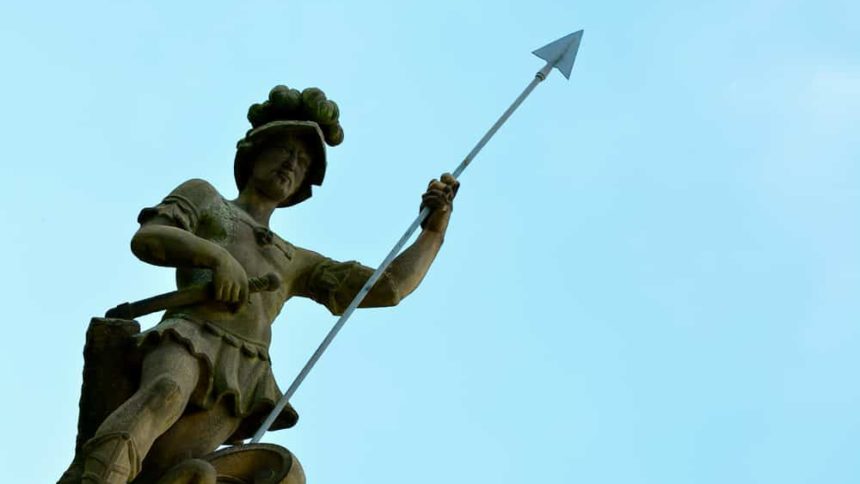 Sailing Viking: History Comes To Life
We throw around the apt description of travelers for whom the Viking river cruise experience resonates as "culturally curious", and rightfully so.   Viking Longships satisfy that curiosity by taking them along rivers that have seen so much throughout time.  Wars have been won and lost.  The borders of countries have changed.  On our Elegant Elbe itinerary, German history comes to life in a way not possible through books, films or classroom instruction.  Being here, seeing these historic places will no doubt be the enduring memory of our adventure.
Our first day after a ship swap took us from a base in Dresden to Wittenberg began with a Germany Today presentation by Viking Program Director Emma.
Running through the history, current status and relationship of Germany to the rest of the world, helped put what we had seen so far into perspective.  The hour-long talk also prepared us for what we were about to see later in the day during a tour of Torgau, a city that played a significant role during the Second World War.
Followed by a German wine tasting, the stage was set for continuing our tour.
Riding through the German countryside on the way to Torgau, we passed mostly rural areas that looked a lot like the Midwest of the United States.
Once in Torgau, the relationship of that city to the history of Germany and the rest of the world became quite clear as we walked cobblestone streets.
Torgau is best known as the place that commemorates the meeting of US and Soviet troops during the Second World War along the Elbe River.
That happened on April 25, 1945, known as Elbe Day.
We toured the historic town centre, stopping for a cup of coffee at a cafe with a wonderful view of the restored area.
The monument for the meeting of the Russian and American troops on the Elbe and a Russian military cemetery is a major world history attraction here.
Hard to miss, Hartenfels Castle dates back to the early Renaissance and dominates the town.
Also hard to miss, Viking passengers captivated by tour guides, some taking notes along the way.
The chapel was built in 1544, combines late Gothic with early Renaissance elements and was consecrated by Martin Luther on October 5, 1544.
The Martin Luther element is one of the main reasons we were interested in this itinerary and a topic we will explore fully tomorrow on a visit to Luther's house in Wittenberg. Torgau is also considered the spiritual center of the German Reformation.
Generations have lived and died.  Countless couples have walked hand in hand, the young have grown old, monuments have been built and destroyed; all along the banks of rivers.  Viking gets that.  So do those who travel with Viking.
Follow Chris and Lisa on their Viking River Cruise, right here and any or all of these engaging ways: