First Impression: Included Viking CaribbeanTours
The second of two full days in San Juan brought the first of eight included tours in as many ports of call. Our 11-night West Indies Explorer sailing on Viking Star has a lot riding on the quality and engagement of those tours. More than a line item on a list of included features,  many of the culturally curious travelers on our sailing chose Viking to satisfy that shared hunger.  After the first of those Viking Caribbean tours, the verdict is in.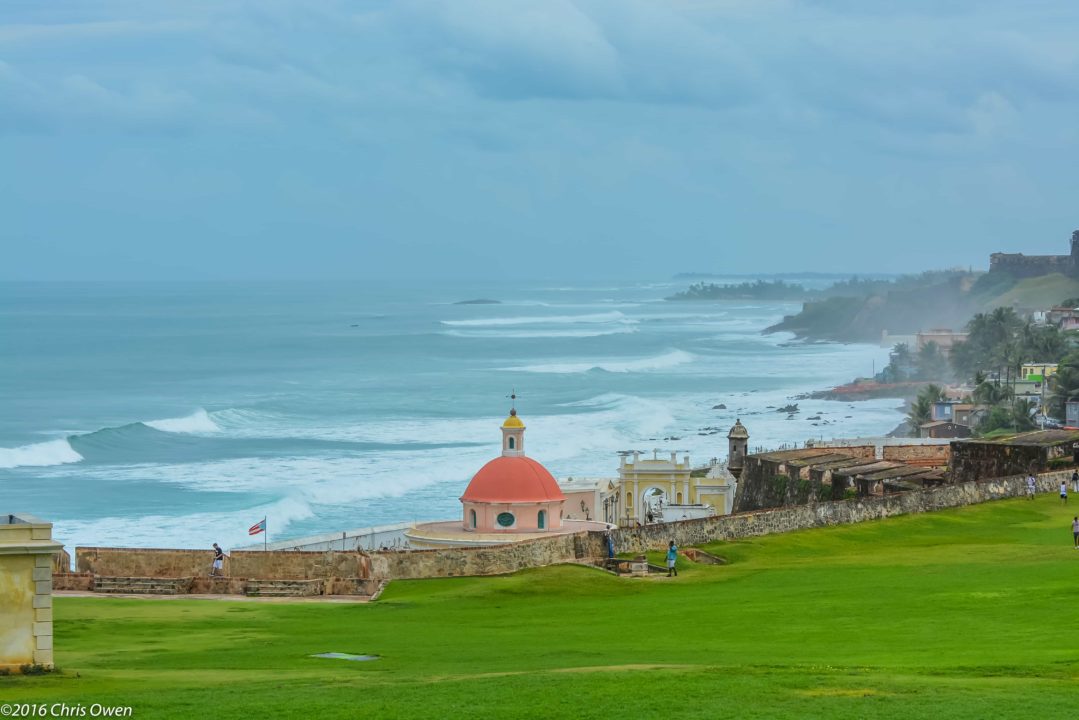 Included tours are a signature element of the Viking experience, by river or ocean.  Still, there is a world of difference between moving less than 200 people off a Viking River Cruise Longship and three or four times that many off an Viking Ocean cruise ship.  Or so one would think, right?  Not really, as it turns out.
Divided up into nine nicely-sized groups, Viking travelers on the included Old San Juan Walking Tour could have chosen from a number of optional tours that are more interest-specific.  We'll get into those shortly.
Today's tour was all about San Juan; white sand beaches, Spanish colonial ambiance, architecture, music and cuisine.  We touched on all those topics while leisurely strolling upward through Old San Juan toward Fort San Felipe del Morro, our first UNESCO World Heritage Site.
We have visited San Juan many times over the years, taken and enjoyed tours with other lines too. A significant difference here: smaller groups, a certified local guide and a little Viking bonus along with us. Many cruise lines bring strong speakers along for an enriching talk or two while sailing, usually when at sea.
Our Viking Resident Historian happened to be on our tour and would be with us for the entire voyage, providing continuity in the experience as we sailed from port to port.   That's a Viking difference with the potential to add unique detail and clarity to the experience.  We'll see how that plays out over the course of the sailing.  So far?  A solid win.
At the end of all tours and many of the elements of sailing (embarkation, dining, etc) Viking sends quick surveys to guests via their Stateroom Host (cabin steward on other lines).  They are just a few specific questions designed to give the cruise line immediate feedback while the experience is fresh in the mind of passengers.    We had that for this tour as well.
Talking to others on our tour later in the day, some had suggestions to make the experience better, others simply checked the appropriate boxes.
Some of the most significant feedback of the tour actually came as the experience was happening.  The Old San Juan Historical Walking Tour was planned to be a bit over two hours in total.  Noted as a walking tour and not suggested for those with mobility issues, our local guide took it slow on the mostly uphill route.
Pausing three different times, those along with us on the tour were given the option to go back now, wait at a certain place for the rest of the tour to come back  or keep going.  Not one of those on the tour chose to go back or stop.  The experience was just so good that no one wanted to miss a minute of it.
That level of engagement on a hot and humid day in San Juan kept the group going, asking questions, pausing for photo opportunities and taking in the scene as that leisurely pace allowed.  Still, there were other, optional choices for more specific interests.
Much like the flavor of optional tours on Viking River Cruises (not everyone would enjoy a Mozart and Strauss concert in Vienna), the Viking Ocean cruise optional tours provide more.  Also offered on our West Indies Explorer sailing, some longer tours for an additional fee.  While Viking provides great detail on these experiences, I'll give you the twitter version:
Up next: Tortola in the British Virgin Islands.
First, another lovely sundown as Viking Star pulled away from the San Juan Cruise Terminal.
A favorite place for sailaway from any port of call?  The Explorer's Lounge where Viking travelers recount the day ashore; what they saw, what they did, what it meant to them.
A favorite place accessible from the Explorer's Lounge at sailaway: outside, overlooking the bow of Viking Star.
Follow Along On Our Viking Ocean Cruises West Indies Explorer sailing:
Viking Ocean Cruises In The Caribbean
Facebook Photo Albums-
Flickr Photo Galleries
Viking Caribbean: Pre-Cruise Countdown
Facebook Photo Albums