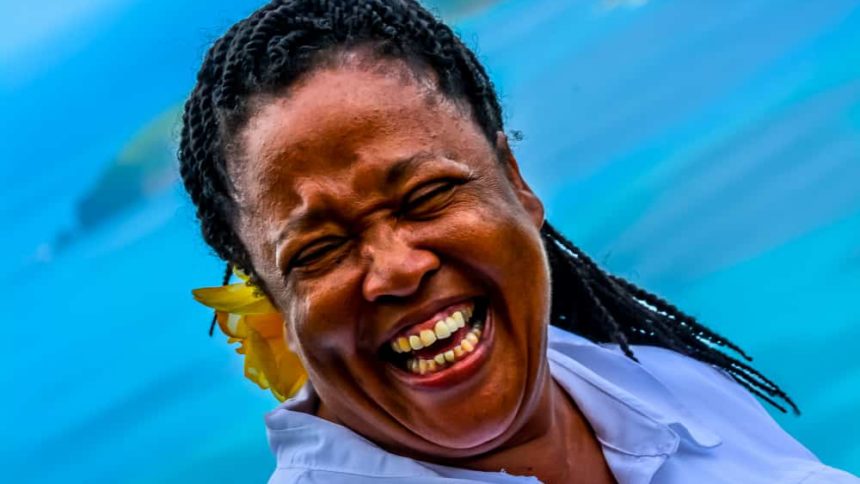 Viking Experience Tweaked For Caribbean Cruising
Stopping in the British Virgin Islands on our West Indies Explorer sailing with Viking Ocean Cruises brought the second of included tours at every port of call.  An interesting concept in a part of the world where  'a day at the beach' is a common activity, I had wondered how interesting a tour every day in the Caribbean would be.  Two ports in on a nine port itinerary, we seem to be on our way to redefining Caribbean cruising already.  At this point it's a work in progress, one that has required the Viking experience to be tweaked a bit for the Caribbean.

Stopping at Road Town in Tortola, Viking Star was the only ship in port.  That brought a much different scene than the previous day, when two comparatively gigantic ships were also visiting San Juan.
Arriving for the first time in Tortola, we received a special welcome complete with parade, marching band and music playing on the pier the entire time we were in port.
Described as an island drive that would take us high in the mountains, our three hour tour concerned us. By motorcoach, plentiful photo opportunities might be traded for an air conditioned ride. That concern was laid to rest rather quickly as we hopped on open but covered trucks that took 20 Viking travelers on tour.
Ascending Fort Hill to scenic Belle Vue we followed the Ridge Road to Great Mountain with Kitty, our guide narrating what we were seeing all along the way.  Pausing several times on the driving tour provided plentiful opportunities to take photos or just consider the beauty of the place.
Descending Windy Hill Road to North shore of Tortola, we passed through  the villages of Carrot Cay, Apple Bay and Carpoon's Bay.
Heading back up into the mountains, we stopped at Zion Hill and explored the Western end of the island, stopping at Pusser's Bay for some free time to roam around.  Many Viking travelers chose to sample the local fare, browse the boutiques or just relax before returning to Viking Star along a coastal road.
Our tour ran from 12:30 to 3:30 in the afternoon, later than we normally take tours but intentional.  We wanted to take it easy early in the day, allowing plenty of time to sleep and enjoy the ship while others might be on tour.  Half of that thought worked.
Plenty of time to sleep happened but the thought of going later on tour, enjoying the ship while others are off on tour was rendered irrelevant:  there are rarely times on Viking Star when crowding is an issue. When it is, that usually means there is some wonderful  gathering happening for some reason and we are happy about that.
Not that plenty of time on board in the morning went to waste; Lisa is moving right along on her 'read a book every day' activity that defines a good cruise experience.
In anticipation of our time off the ship during lunch, we ordered room service to be delivered just before we planned to get off the ship.  A Chef's Selection of Premium Cold Cuts worked for me while Lisa enjoyed a Caesar Salad.   That night would bring dinner in The Restaurant.
I'm finding plenty of time for photos of the places we are visiting as well as sunrise and sunset.  Returning to the ship after touring, a cold towel awaits when walking back on the ship.  Another comes our way on deck as attentive crew take good care of us.  In other words, the life of sailing with Viking Ocean Cruises is adapting very well to the Caribbean, as we had hoped.
Follow Along On Our Viking Ocean Cruises West Indies Explorer sailing:
Viking Ocean Cruises In The Caribbean
Viking Experience Tweaked For Caribbean Cruising (this post)
Facebook Photo Albums-
Flickr Photo Galleries
Viking Caribbean: Pre-Cruise Countdown
Facebook Photo Albums