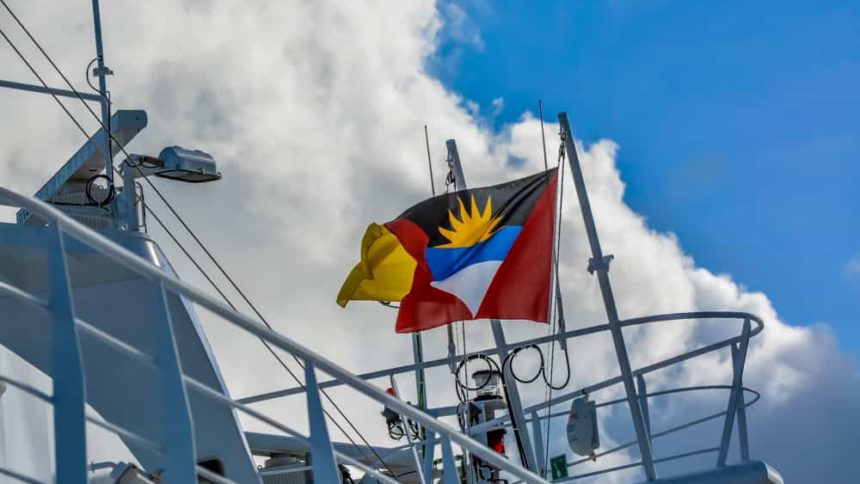 Preliminary Scorecard: Viking Star In The Caribbean
Moving along to Antigua, we stopped in St. John's for a day of touring.  On board Viking Star, travelers are settling into life in the Caribbean, the Viking Ocean Cruises version.  In advance of sailing we highlighted all parts of the Viking Ocean Cruise experience.  Special attention was given to specific Caribbean-friendly hardware features of 930-guest Viking Star as well as onboard programming, crew and fellow travelers. At the halfway point in our New York to the West Indies sailing, it's time for a preliminary scorecard.   Actually we're going to make that a multiple part scorecard, released throughout the day.
Viking Star is fitting into the Caribbean, those same features that brought the 2015 Best New Ship Of The Year award are working well here too.  The size of Viking Star is a solid win for Caribbean cruise travelers.
Viking Star Ship Features- Docking And Moving People
We are able to dock at smaller facilities, away from larger ships in port and the associated large number of guests on board.  We don't get to do that all the time though.  In San Juan we were docked next to Carnival Glory and Carnival Magic.  That made already tight sidewalks overrun with cruise passengers right around the ship dock.  In St Johns, Viking Star was not quite small enough to fit into the smaller boatyard area where we had docked on smaller Royal Clipper.
Already known from our previous In The Wake Of Vikings sailings before this, tender operations are (a word I have never said before about tender operations): flawless.    There are times when rough weather would cancel tender operations on most cruise lines, in an abundance of caution.   Viking tenders a higher percentage of total guests off the ship than other lines. Remember, everyone has an included tour and the tours are good. More on tours later.
Always A Little More
In Greenland, sea conditions were rougher than normal but hearty Viking seamen managed to get all but two tour groups off the ship.  Another line would have cancelled that call.  But that's very much a part of the Viking Ocean Cruises way of doing business.  Rather fearless. When we last sailed Viking's Empires of the Mediterranean itinerary, Viking Sea was the last ship to see the history-rich city of Istanbul in Turkey. Other lines had left the area several weeks prior.  It's a spirit of adventure that goes beyond one of those things travel companies say they are… but you don't really expect exactly that.  Alaska advertising with fabulous photos of wild animals I have never seen there comes to mind.
This also speaks to the 'always a little more' element of Viking that seems to be a rather subtle one by design. I first noticed this phenomenon on the Viking River Cruises fleet of Viking Longships.  Bathroom mirrors as well as floors are heated.  The floors just feel good to walk on.  That the mirror is not fogged over after a shower is a nice touch…and one not advertised.  That has happened here as well. Silver Spirits is a good example of this.
Caribbean Value Silver Spirits Program
In anticipation of the Caribbean program, we noted the high value of Viking's Silver Spirits Plan at $19.99 per person per day. Astounding.  Now it's better.  Starting with our sailing, the program bumped included spirits from all those up to $9.00 each to all those up to $15.00 each.  That puts the Grey Goose back in the martini.
On the topic of beverages, this one I will hold until the end except to say that this was going to be one of the more difficult parts of the overall Viking experience enjoyed on river ships and on this ship in other parts of the world:  There are really not very many local vineyards in the Caribbean to throw into the dining rotation, especially compared to the vineyard-lined rivers of Europe.
Somewhat popular seem to be frozen drinks… but just somewhat.  This is where the inclusive element of beer and wine served during generous meal times comes into play as well as the insanely low priced Silver Spirit's Plan. Think about it: If you could choose from nearly all possible choices from the bar service, would it be a Pina Colada?  Maybe but it would be a very fine one, not made with well brands on other ships.  And the well brands on other ships are not as good…so there is that understated Viking theme again: make the core experience a solid platform from which to launch interesting additions.  That foundation allows great flexibility in additional layers of the onboard experiences that are added, modified, enriched, improved or replaced.
That's next as well as info on our tour of Antigua and the entire off ship experience.
Follow Along On Our Viking Ocean Cruises West Indies Explorer sailing:
Viking Ocean Cruises In The Caribbean
Preliminary Scorecard: Viking Star In The Caribbean (this post)
Facebook Photo Albums-
Flickr Photo Galleries
Viking Caribbean: Pre-Cruise Countdown
Facebook Photo Albums