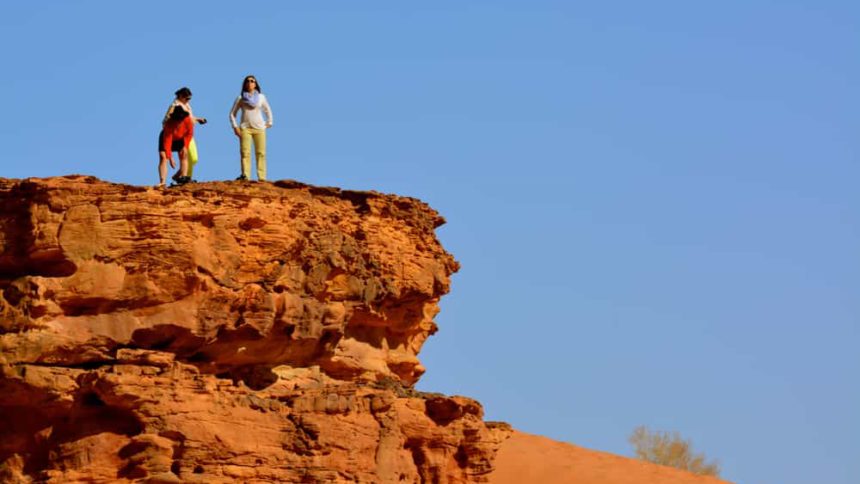 A Number Helpful Egypt Packing List Suggestions
Preparing for travel in Egypt I thought I had done all my homework, prepared for the climate and was ready to hit the ground running once on the scene.  For the most part, my flexible packing plan worked very nicely.  Still, there are a few critical points to consider when packing for a trip to Egypt, worthy of their own post.   That's for me.  A guy.  Girls?  That's another story.
To begin I followed the same process as we do on any trip, considering a number of variables unique to each destination:
The Climate- To begin, check with Accuweather who does a good job of projecting the climate for any place around the world.  What we are really looking for here far in advance is average temperatures.  Closer to travel, we can zoom in on what the actual day by day temperatures, projected rainfall, etc might be. This is one to start watching a few months in advance to get a good feel for what the climate might be like when travel occurs. A&K also tracks climate, providing a general overview on their website.
The Terrain- This is where the detailed day by day itinerary provided by Abercrombie & Kent was an invaluable resource.  A couple months out, the general plan of where we would be going is sent. Shortly before travel, they get more specific by sending a more detailed plan.
Once on the ground, that might change but usually only in the arrangement of the individual day's events.  If 'riding a camel' is on the day's schedule, jeans are a good bet.  If a 'sailboat ride' is coming up, swimwear may be appropriate.  Reviewing the itinerary with packing in mind is really taking a different look at what we will actually be doing which inadvertently makes us more familiar with what we will do…as opposed to memorizing daily events.
Laundry Facilities Along The Way- Always a light packer, I intentionally plan on using laundry facilities on cruise ships and hotels. Abercrombie & Kent included the laundry of five items during the Nile River Cruise part of our Small Group Journey.  I did that on the first day then, because they did a good job the first time,  on the next to last day too and paid for it.
At the Four Seasons Cairo hotel, I used their laundry service knowing that we would be in Jordan next and in three different hotels for one or two nights each.  Not that those hotels did not have laundry service, they probably did.  But there is nothing quite like the way the Four Seasons handles laundry; almost an event and highlight of a trip.   I would send them my best clothing with no worries…which brings us to an important tip: If possible, do laundry two times rather than one, sending hearty clothing like jeans and socks first to get a feel for how well (or not) articles are handled.  I learned this the hard way sending a nice, brightly colored shirt off on a cruise ship which came back a pale reminder of what it once was.
Airline Luggage Requirements-
Traveling internationally, airlines nearly universally allow one checked bag per passenger, subject to their individual size and weight requirements.  Check your airline in advance then right before packing as they do change the requirements from time to time.
Personally, I almost always travel with carry-on luggage only which has evolved into a TUMI backpack which holds far more than one might imagine and a TUMI garment bag carry-on that fits in all overhead storage areas.   Still, for this trip, some travel within Egypt had more severe restrictions that seemed to required checking one bag.  I assumed that meant smaller aircraft with unknown configuration.  As it turned out, I probably could have not checked a bag.  Still, Abercrombie & Kent does a marvelous job of handing luggage and my checked bag was always waiting for me when I arrived at the next place.
A&K also provides travelers with some of the best, most sturdy luggage tags I have used. Interestingly, to help identify A&K passenger luggage, we tied a yellow ribbon around the handle.  Good for all: there is no setting out luggage the night before, that's done the morning of travel, a few minutes befor leaving
The Right Tool For The Job-
All of the above considered, bringing appropriate clothing for the journey should still reign supreme over other factors. If going to the North Pole, you don't want to arrive with a light windbreaker because airline restrictions would not allow the heavier clothing or layers needed to keep warm and enjoy the destination.
A&K helps here with tips for what to bring along, specific to the itinerary, in all documentation sent along the way in advance.  They also have partnered with The Travel Outfitter for a selection of travel wear appropriate for all the destinations they service.  If nothing else, this additional resource can help us select clothing we already have to bring along.  It's a resource in the Abercrombie & Kent Travel Store that also includes links to their Luggage Delivery Service run by Luggage Forward.  That lovely service ships your luggage direct to the destination with an ultra-high degree of accuracy.  Odds are your luggage will be there before you are.
Ladies?  I don't know what to tell you.  Those I traveled with were loaded with clothing for all occasions, including a photo shoot in the desert when we continued our journey into Jordan, as we see in this gallery:
[gmedia id=55]
Learn more-