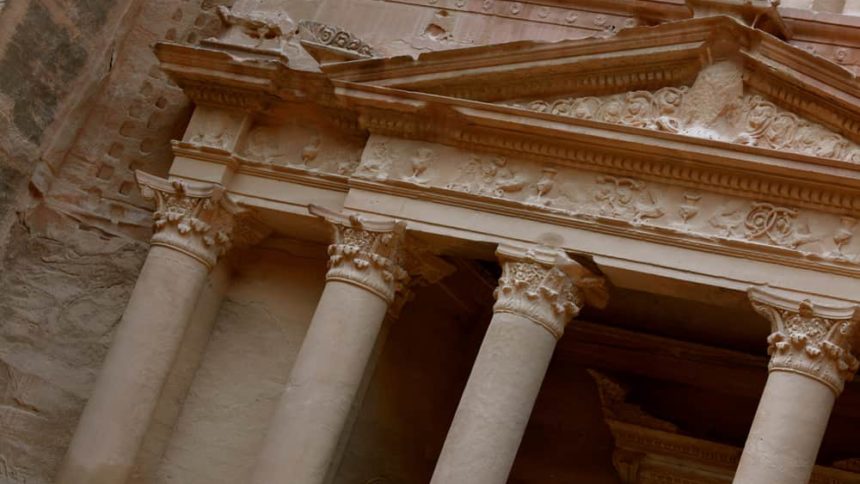 Abercrombie & Kent Luxury: Front Row Seats To Amazing Places
Winding down our time in Egypt and Jordan with top luxury travel company Abercrombie & Kent, we visited the Ancient City Of Petra, the star of the Jordan show.  Our new Facebook photo album highlights details of the attraction seen on a walking tour to the lowest point of the attraction and back.  Here, we have some highlights of that tour.
As Jordan's most-visited tourist attraction, the Ancient City of Petra was established perhaps as early as 312 BC as the capital city of the Nabataeans…but no one knows for sure. An iconic symbol of Jordan, Petra lies on the slope of Jebel al-Madhbah (the biblical Mount Hor) in a basin among the mountains which form the eastern flank of Arabah (Wadi Araba), the large valley running from the Dead Sea to the Gulf of Aqaba.
Petra has been a UNESCO World Heritage Site since 1985 but only after people living there were relocated to a city built for them off site.
The mysterious site was unknown to the Western world until 1812, when it was discovered by Swiss explorer Johann Ludwig Burckhardt.
UNESCO has described Petra as "one of the most precious cultural properties of man's cultural heritage".
Named one of the  New 7 Wonders of the World in 2007, Petra was also chosen by the Smithsonian Magazine as one of the "28 Places to See Before You Die".
Once we get back in the office, look for an upcoming Exposure Photo Narrative that allows full size images and should bring a very nice viewing experience.
I should note that our hotel, the Movenpick Resort Petra, was chosen by Abercrombie & Kent because of its close proximity to the Petra site; right across the street.  There might be better hotels in the area but none have this strategic advantage, much like the Mena House Hotel in Cairo was chosen for the stellar view of the Giza pyramids from our Pyramid View Rooms.
Follow Along On Our Abercrombie & Kent Journey:
At ChrisCruises.com via these previous posts:
On Facebook– see ChrisCruises for updates and these image collections, added to as time and Internet connection permit (so check back later too):
Flickr Members see ChrisCruises Photo Albums (Not a Flickr member? sign up here for free) Also:Check back from time to time, more photos are being uploaded every day.
Check These Other Social Sources From Us As Well