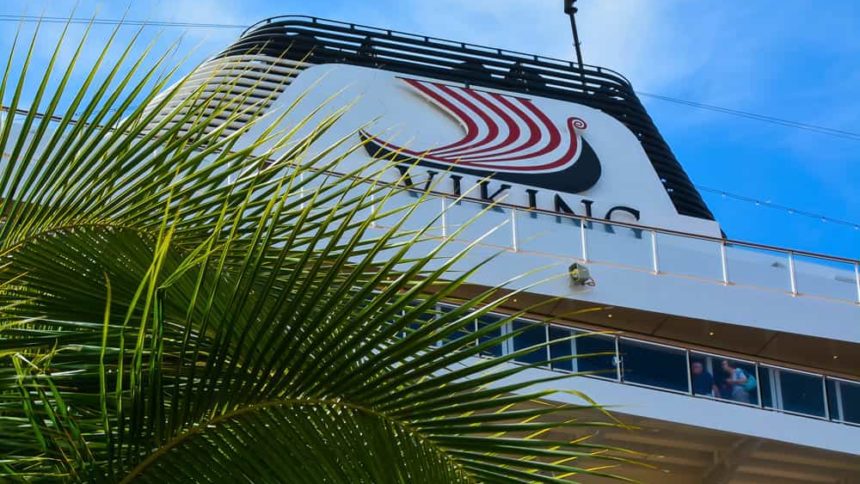 Cuba Cruise Options Expand In Surprising New Ways
American travelers commonly begin their cruise history with a sailing to the Bahamas or the Caribbean.  If they like what they experience, they come back for more, often sailing to the same places multiple times.  Cruise lines keep that interest level high by creating new destinations designed to offer something new.  A number of travelers will naturally move on to sail in other parts of the world. That's OK with cruise lines; they have ships deployed around the planet.  But some travelers might also choose travel some other way.  That's not OK with cruise lines; most of them do not offer those options. As Cuba cruise options expand for American travelers, so does cruise line interest.  Not a one of them wants to be the line that is left behind.  Examining the next step in the evolution of travel for Americans we look at what is being offered now and what is likely to be offered in the future.
Mighty Carnival Corporation was the first to visit Cuba, inventing Fathom Impact Travel which began operations in April of 2016.  Fathom programming was designed to satisfy the cultural exchange requirement suspended by the Bush administration but lifted by the Obama administration. That all went back to the Trading with the Enemy Act under which the restriction was not on travel but on the spending of money in Cuba, as we wrote in a 2011 Gadling article. Fathom tested the clever workaround first in the Dominican Republic.  
On the way to the Dominican Republic,  two days at sea prepared travelers for the experience and include a wide variety of impact-readiness experiences. Ranging from an orientation to the Dominican Republic, conversational Spanish lessons, impact activity training, creative workshops, personal enrichment and more this was not a 'lay around the deck and soak up the sun' cruise. That turned off all but the most rabidly interested in visiting Cuba travelers to the point that filling the one Fathom ship with paying passengers proved problematic from the beginning. Apparently, Caribbean cruising equates to a lazy day at the beach more than one might imagine, regardless of the destination.  As a result, the one Fathom ship will go back to sister-brand P&O Cruises this May.  Still, a number of Fathom sailings are available to book at a discounted rate.
Now offering savings on upcoming weeklong voyages that will visit both the Dominican Republic and Santiago de Cuba, travelers may reserve these one-of-a-kind Dominican-Cuban cruises for prices starting at $499.  Once Fathom stops sailing, the impact travel element will linger too. Carnival Corporation brand lines calling at Amber Cove cruise destination will still be able to purchase a social impact excursion just as they do today with traditional shore excursions.   Gone but not forgotten, the entire cruise industry owes Carnival Corporation a great big Cuban thank you too; without their initial foot in the door, none of what follows in this article would have been possible.
Meanwhile over at Royal Caribbean International, an old friend of ours that was shipped off to sister brand Pullmantur came back to linger around Florida while the line worked out details for their brand to also visit Cuba.  Tiny Empress of the Seas will homeport in Tampa for the 2017 summer season to offer a series of 4- and 5-night sailings, including port calls in Cuba. Interestingly, luxury sister Azamara Club Cruises will also visit Cuba on basically the same ship style as was used by Fathom Impact Travel, one of the original ships of now-defunct Renaissance Cruises.
Also on the horizon, Norwegian Cruise Line will operate cruises to Cuba beginning in March with sister brands Oceania Cruises and Regent Seven Seas Cruises offering the opportunity for guests to visit the country on select sailings from PortMiami.
If it seems all cruise lines are on the way to offering Cuba cruise options, it should.  They are.  Even new Viking Ocean Cruises will stop in Cuba on upcoming itineraries.  On a Central American Shores and Cuba itinerary, Viking Explorers will experience an array of distinct Western Caribbean ports sailing from Miami to Havana.  Once there, an overnight stay enables travelers to immerse themselves in the newly opened country's colonial streets. Viking will continue to Cozumel, Belize and Key West on what looks to be a very nice mix of ports and experiences, perhaps the best of the bunch…so far.
Just this week, Pearl Seas Cruises arrived in Havana on its inaugural Cuban Cultural Voyage, making the line one of the first to travel to Cuba in the New Year. Pearl Seas guests will travel to Havana, Trinidad, Santiago, and more on the 10-night people to people cultural exchange that circumnavigates the island.
Cuba Cruise Options Expand
Stop right there for a moment.
Back this discussion up to the turning point for cruise travelers who may have grown tired of the Bahamas and/or Caribbean and are looking for something different.  I mentioned 'they might choose to cruise in a different part of the world,' noting 'that's OK with cruise lines; they have ships deployed around the planet.'  Also 'noted some travelers might also choose travel some other way, and how that move was  'not OK with cruise lines; most of them do not offer those options.
But some do.
In the second part of this post we take a look at travel companies that offer both cruise and land travel options, some of which visit Cuba