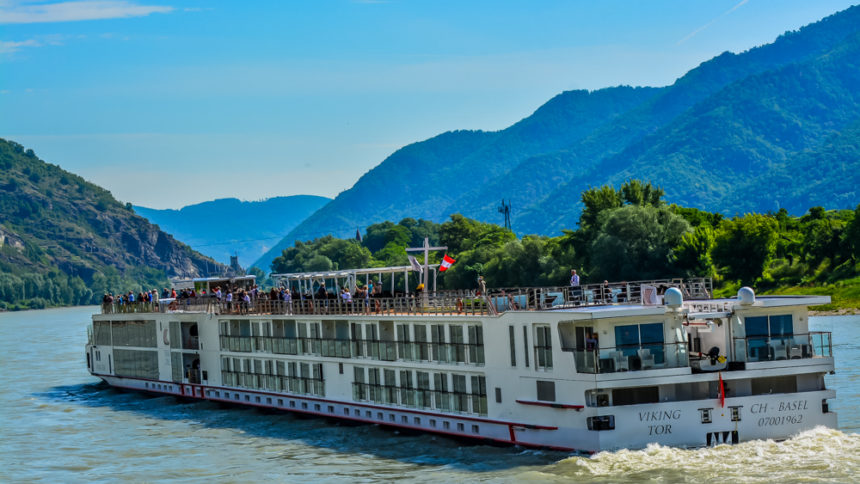 The Seriously Addictive Viking Destination Experience
In the past, one my more challenging parts of preparing for travel had been learning something about the destinations we will visit.  I just don't like to study.  Viking River Cruises changed all that with our very first river cruise. After the very first tour, I regretted not paying more attention to geography and history in elementary school.  By the time our second Viking River Cruise rolled around, we knew the drill and invested some time in study, arriving on the scene with a good base of knowledge, a starting point from which to begin.  How refreshing it has been on this trip to note evolved onboard programming that brings a wonderful Viking destination experience for both those who have prepared and those who have not.
Viking goes about the business of leading us into a marvelous experience a number of ways.
Preparation In Advance Of Sailing
We talk a lot in this space about the rich online resources Viking makes available to travelers. Via film-quality Viking video, accuracy-tested descriptions of itineraries, ships, onboard life, culinary prowess and more, first time Viking travelers find no disparity between the promise and what they deliver.  On the contrary, we find there is usually a little something more in the actual experience.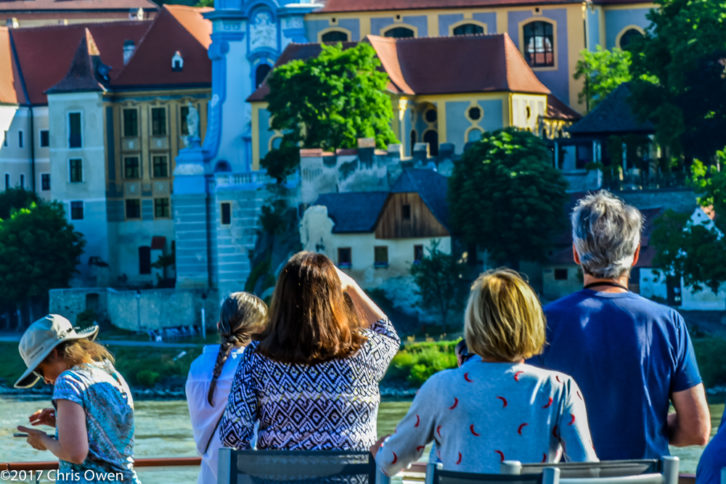 Included Tours Done Right
One of the key selling points of a Viking river cruise is that each port of call features an included tour.  It might be an orientation tour that begins where the ship is docked. Tour guides a step or three above the norm share their place of interest like you might show someone around your neighborhood because they live there. If more ground need be covered, Viking does not hesitate to use first class motor coaches with roomy seating.  We saw that first hand in Vienna as we enjoyed an overall view of the city before stopping for a guided walking tour at the city center.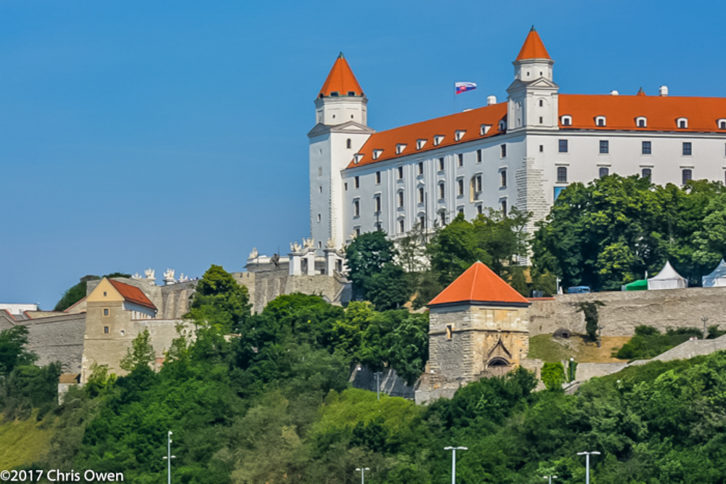 Your Pace Or Your Pace
On those included tours, Viking travelers have options.  First, while included, Viking Travelers are invited to book them online via the My Viking Journey website, accessible far in advance of sailing.  That gives a nice overview of our total schedule even before boarding the ship.  Once on board, more options are available that often include a choice of ways to tour in addition to the engaging tour led by local guides. As I write this, those options were:
Leisurely Group– for those who would like to take it at a slower pace because they want to drink it all in or don't want to feel part of a larger group a leisurely group is offered.
Energetic Group– During previous travel with Viking I wished there was a "Speedy" group that would go faster or do more of the tour on foot, skipping the motorcoach.
Extended Tour– A third option is an Extended Tour offered when appropriate/possible, for those who like to linger longer after the tour is over.  In Passau, for example, guests could choose to go back to the ship with the group or stay longer and go back along with the ship's Program Director on the 'late bus'.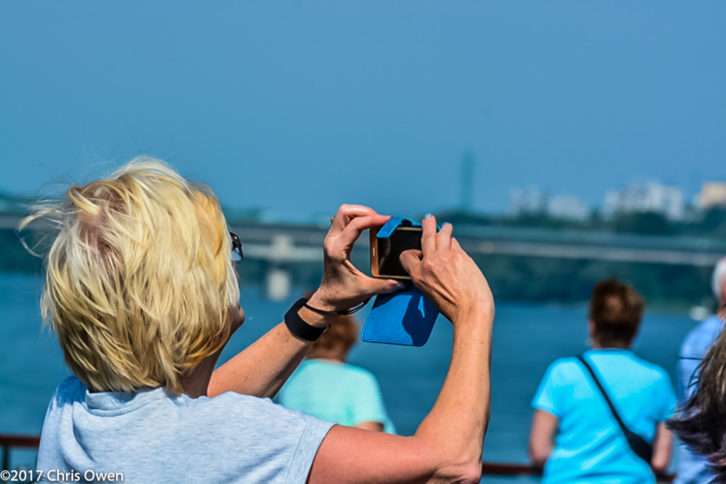 Optional Tours That Make Sense
Vienna has long been my go-to example for optional tours that make sense.  A classical Mozart and Strauss concert is a wonderful addition to the experience for anyone who has even a passing interest in classical music.  There is simply nothing quite like hearing it where it was written, performed by world class musicians. When we first experienced that optional tour, it was one a very few from which to choose.  A continually evolving Viking experience brought more.
Optional tours with more of a local life connection are offered when appropriate as well as in-depth examinations of places of a more specific interest.  I hesitate to list the exact tours available on our tour because I bet they will change and evolve into something else, something even more appropriate, in the future.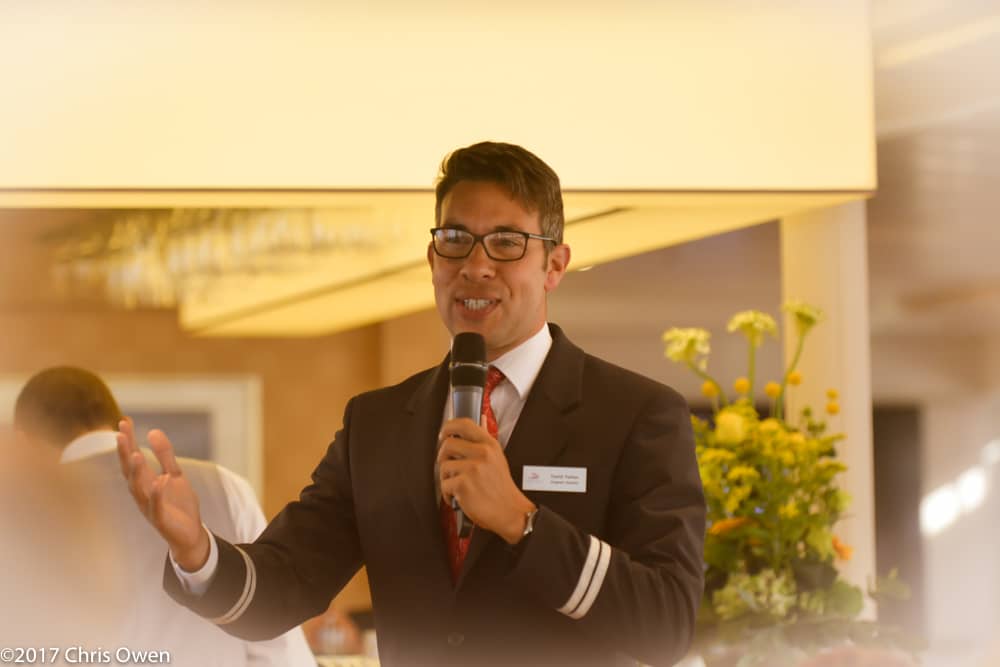 Concise Nightly Briefings
Travelers learn rather quickly that there is a whole lot more to a river cruise itinerary than is advertised. One day, travelers might be dropped off at one place to go on tour then be picked up somewhere else when the ship changes position.  That we already knew from other river cruise experiences.  An interesting element in the Viking version introduces the wines selected for the evening meal, reflective of the area of the world we had passed through or would be passing through that day.  The ship's chef ends the 15-minute chat with his recommendations from that night's menu then off to the dining room we go, one and all.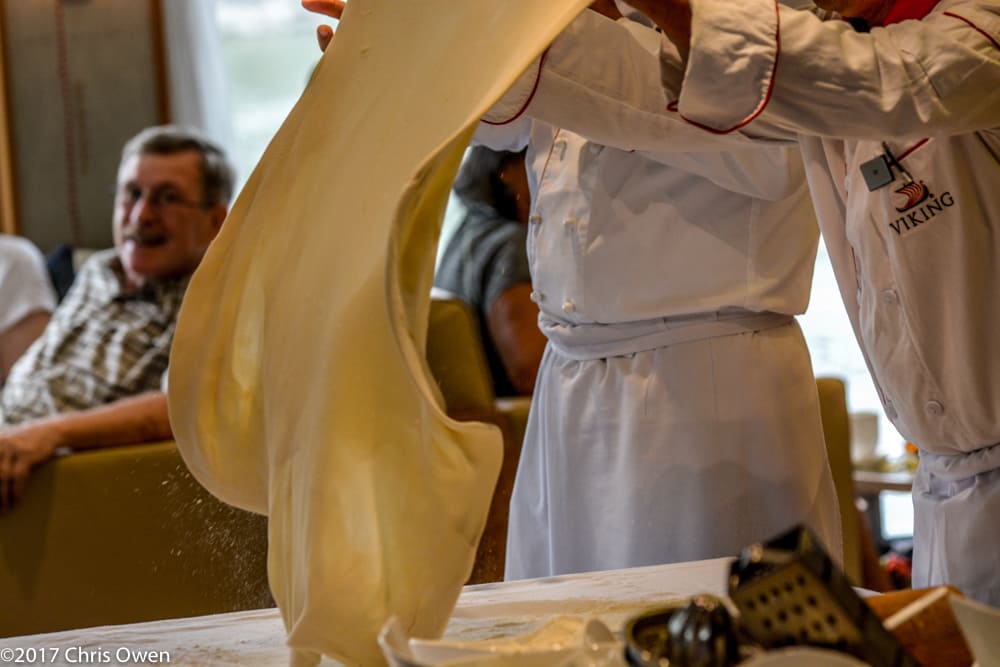 Onboard Events
While much of the focus of any river cruise is off the ship, there are indeed appropriate onboard events that make sense.  For example, early in our voyage, a Viking-produced film on the history of the European Union put into context much of what we would see and experience along the way.  The timing of something like that is critical.  Done later in the voyage it would have been interesting but not added to our experience on location. The beautiful bonus here is that we are traveling with other mature people about like us. That European Union talk sparked discussion of history as well as current events in a very interesting way.
An Apple Strudel making demonstration brought further destination focus. The ship's Executive Chef and Pastry Chef, along with one of the Viking guests went through the motions of making the Austrian pastry, followed by Austrian Tea Time that also included a variety of cakes and tea.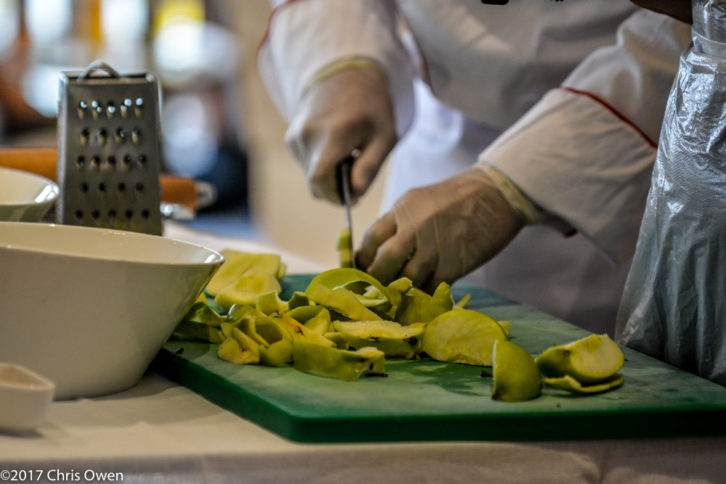 Post Visit Wrap
All of the above considered, one would think that's plenty of information about any destination.  Wrapping it up with a bow, Viking might go a step further as well.  After spending two days in Vienna at the end of the second day, Dr. Alexander Kugler was brought on board for an informative 45-minute talk titled Austria- The Heart Of Europe.  A former Viking Program Director, Dr. Kugler knew his audience and gave a fun and captivating talk about the rise and fall of Austria from a powerful world empire to pretty much nothing no one wanted and back again.  Frankly, I've been to Vienna many times and learned more usable information in that 45 minutes than on all previous visits.
The interesting part of all this is that it flows very nicely and an adjustable pace that can be just right for each traveler.  On our particular sailing, there are travelers of all ages and all seem to be enjoying the experience, their own individual way.  Some Viking travelers do all the included tours. Others do some included tours and book optional ones as well.  Still more guests do a mix and/or stay on the ship to enjoy the day with no structure whatsoever. All are being accommodated by a helpful and friendly crew who go out of their way to be sure everyone is enjoying themselves.
Case in point, after a day of touring and an afternoon of strudeling, Lisa chose to skip dinner and relax in our stateroom with a good book. I joined some new friends for dinner.  About a half dozen crew asked me where Lisa was, concerned that she was alright.  Three interesting points here: that they knew her name at all, that they noticed her absence and that they cared.
That kinda stuff is seriously addicting.
Viking does a lot of that.