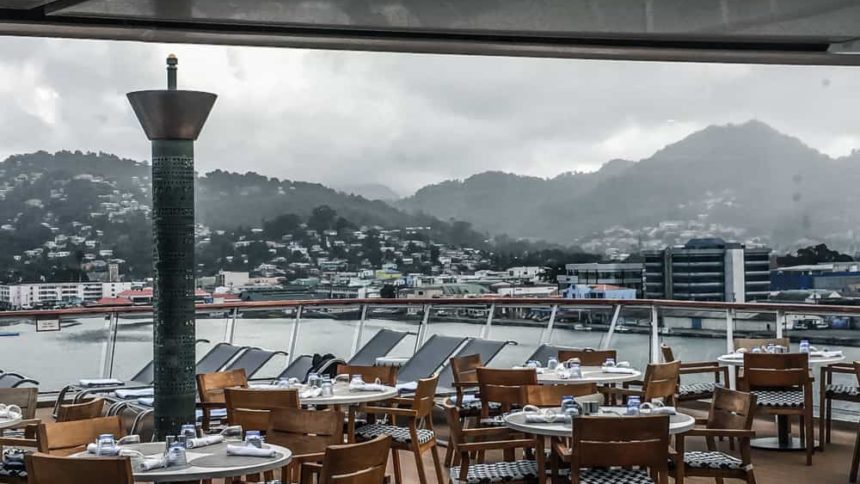 My Viking Story, Every Bit Of It
My Viking story started with the inauguration of Viking Longships in Amsterdam and there has been no looking back ever since.   It's the last part of that statement "…and there has been no lookng back," that is of particular importance here as Viking Star completes her first swing through the Caribbean.  Also jumping off the page to me is that "swing through the Caribbean" part.  Both sentence fragments speak to what Viking has done in the Caribbean, a part of the cruising world that will never be same.
They're Doing Something Right
Over the last few years we watched in awe as Viking River Cruises brought travelers a unique river cruising experience like no other.  Growing a fleet of ships numbering more than all other river cruise lines combined, the success story of Viking is interesting.  Even the most severe of critics agree: they must be doing something right.  We saw that 'something right' as the thoughtfulness found on Viking Longships was transferred to their new ocean cruise line, largely due to river cruise guest demand for it.
Blowing Away Expectations
Not surprising, we want to recreate wonderful travel experiences. It's the reason we are past guests of just about all cruise lines.  Give us a good time once, we want it again, right?  Viking knows this too and often seems singly focused on delivering more than is expected, every step of the way.  That's a focus that served them well in the Caribbean and will continue to draw new cruise travelers into the Viking family.  This is just too good to be ignored.
My Viking (Love) Story
My Viking Story continued onto first ship Viking star, sailing in the Mediterranean and on a transatlantic sailing across the Atlantic.  It's a story of traveling in comfort from the time we exit the baggage claim area at an embarkation airport to onboard programming and a Viking-exclusive way to see destinations we have been to many times in the Caribbean.  That's where the Viking ocean cruise experience truly shined and solidly made a place for itself going forward.

Verified: Viking Has Created A New Caribbean Cruise Experience
Our New York to the West Indies itinerary verified what we had hoped:  Viking would create a new different and exciting way to sail in the Caribbean, unlike any other.  Initially, we excluded groups of travelers that would seemingly not care for the Viking experience because it has no casino, top deck attractions and other elements of the experience associated with other cruise lines.  I need to take that back at this point.

Kudos To Ships With Top Deck Attractions, They Too Have Value
Revised, that statement would be more accurate as "It's worth leaving your big ship attraction behind to experience Viking's Caribbean".  Yes, that absolutely nails the experience for all those to whom a genuinely relaxing, enriching travel experience beckons.
"…and there has been no lookng back,"
Vikings are a fearless bunch, ready to explore the world with an unsatiable hunger to learn along the way. I think that is one of the very most accurate statements I have made throughout this travel journey with Viking.  Beginning with the river cruise ships and now solidly established as a unique ocean cruise travel experience as well, there seems to be no limit to what the Viking organization can accomplish.
"swing through the Caribbean"
I can't count the number of times I have written about taking a swing through the Caribbean with nearly all cruise lines that do.  It had become a generic term to describe a wonderful getaway, a way to leave your land based cares and woes behind, if only for a while.  The end result of buying into any cruise line's onboard programming was a renewing effect.  Get involved with the onboard programming, let cruise lines have their way with our brains and we left feeling a bit different, changed…perhaps with a more global view of our world.
Viking has effectively rewritten what a swing through the Caribbean can be in a very good way.  Viking takes that good feeling we get after a good cruise and brings it into the cruise to experience live, as we travel.  More accurately, the people of Viking do that.  Better yet, they genuinely love, protect and constantly improve how they go about it. While looking back on this experience will bring further meaning in reflection, one thing is solidly for sure:  the future of Caribbean cruising will never be the same.  Case in point: Disembarkation usually brings surprisingly different looks on faces as passengers get off the big ship and prepare to return to the cold, real world.
Sailing with Viking Ocean Cruises, we leave Viking Star behind for now, sure we will be back to see our friends and experience more of what the world has in store for us, in comfort.
Coming Up:
Saturday: Your Viking Caribbean Questions Answered
Sunday: One From Each Place: Our Viking Caribbean Cruise Remembered
Follow Along On Our Viking Ocean Cruises West Indies Explorer sailing:
Viking Ocean Cruises In The Caribbean
My Viking Story, Every Bit Of It (this post)
Facebook Photo Albums-
Flickr Photo Galleries
Viking Caribbean: Pre-Cruise Countdown
Facebook Photo Albums