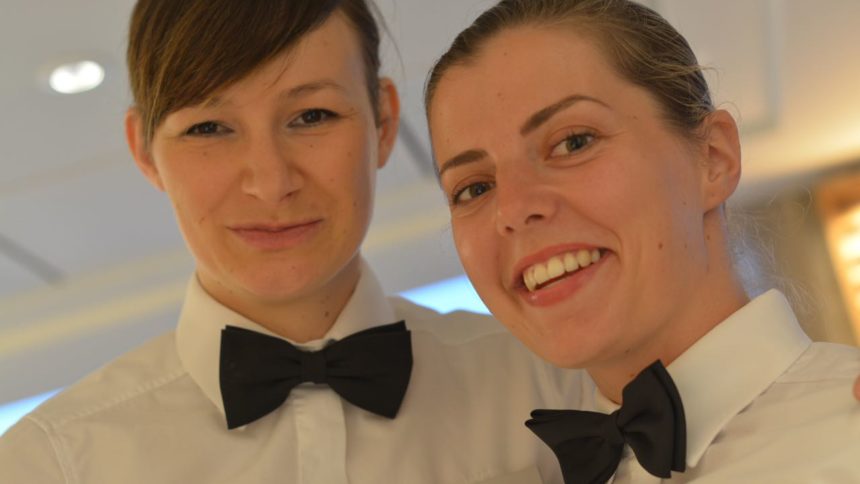 Evolving Viking Itineraries Deliver
It's been four years since I last sailed Viking River Cruises classic Grand European Tour, arguably one of the most popular in their diverse book of itineraries.  Since that time, the 15-day travel experience has been a solid recommendation for both first-timers and seasoned travelers.  Following up after travel those who experienced this trip of a lifetime universally agree: Viking itineraries deliver what they promise and then some.  Such appears to be the case just a few days in on our current sailing as well, prompting answers to some questions normally reserved for much deeper into the experience if not after travel, in reflection.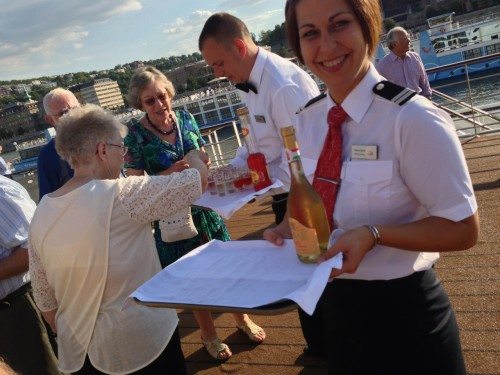 One of the best parts of a 15-day sailing for passenger and crew alike is that both really get to know one another.  Granted, with less than 200 travelers and 50 crew, that's a whole heck of a lot easier to do than on a ship of larger size regardless of the itinerary.  Still, there is a lot to be said for first impressions, getting off on the right foot and moving along with the business of tackling a rather extensive itinerary.  That thought brings us to our first reader question, this one from Joe and Helen* who I became friends with on this same itinerary in the summer of 2013.
"Since we sailed with you we have tried other (river) cruise lines mainly because a group we belong to makes the choice but (we) always come back to Viking. Now we're wondering what it's like to come back and do the same itinerary.  That trip was great, how's this one going so far? Is it as good the second time?"
Joe and Helen, so nice to hear from you again and a great question indeed. As you may remember, there is fresh fruit in each stateroom upon arrival, replenished as needed throughout the voyage.  When we were escorted to our stateroom upon arrival (still no wait) Milan, the Executive Housekeeper said to let us know what we liked in the way of fruit and they would be sure it was there.  I forgot all about that but Agnes our Stateroom Steward reminded Lisa later on the next day, saying to just leave a note.  Also in each stateroom is a pad of paper for note taking.  Upon it, I had scribbled something in my typically illegible handwriting so Lisa asked "do you need this, I can't make out what it says."  On that pad I had written three words, one underlined several times: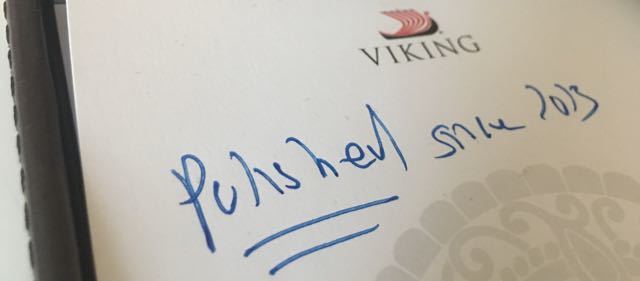 "Polished since 2013" were the last thoughts I had on the first day before retiring for the evening.  It was a thought I wanted to be sure to remember then hoped to share when I got home with everyone who we sailed with on that marvelous experience.  Now, what does that mean?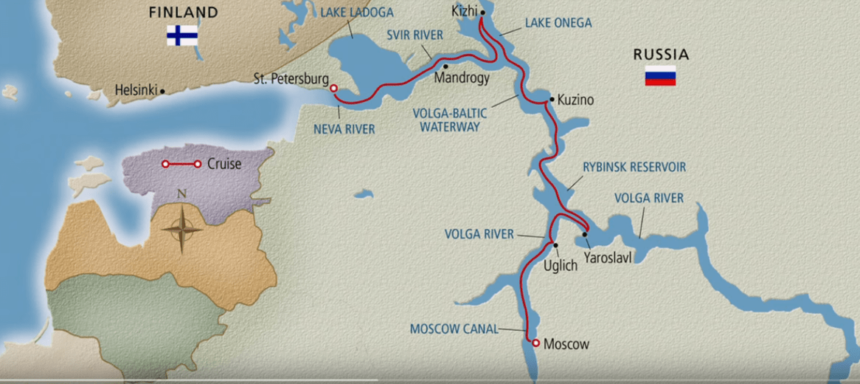 Viking is celebrating their 20th year in the business of river cruising right now, a good reason why we'll sail with them where it all began in Russia this fall.  Still, in just four short years since we last sailed, the Viking experience had evolved in very good ways we are just beginning to discover.  Admittedly, as I write this we are just a few days in on the itinerary but some parts of the experience really stand out as thoughtfully evolved. That's a rather significant statement in a world where other cruise lines are taking away things they used to do that earned our loyalty.
Obviously, this topic has absolutely no meaning to someone who has never traveled with Viking before…but Joe and Helen,  you and I both know the bond that was formed among the passengers by the end of our trip as well as the affinity we felt and still feel for the crew we shared that experience with. That is here in all its same refreshing glory.  Remember that?  From our consumer viewpoint, it's very much "Yes! This is the way it should be!"  The other variable part that is hit and miss in other travel organizations; the attitude, ability, and demeanor of the crew?  This is a rock solid element of the experience that is simply undeniable, verified by something I had not really thought about until this trip.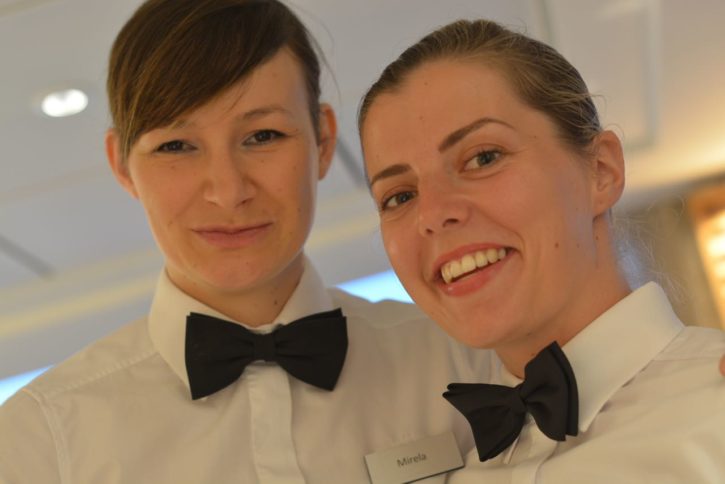 A part of being a mature, well-traveled passenger group who have done well, run a good race and both played and won the game of life: you can't fool us with phony, robotic and programmed responses to any given situation.  That's one heck of a long answer to your question but absolutely accurate.
Funny, after comparing pre-cruise documentation from the 2013 trip to this one side by side I ended the pre-cruise writing lead up to it with "This is going to be best".  Someone asked if that was a typo, did I mean to write 'This is going to good'.  Nope.  I had it right the first time.  So far, so best.
More questions please, this is fun!
* Not their actual names to protect their identity