Happening Now: My Viking Story
Traveling with Viking River Cruises, we're on a 15-day Grand European Tour from Budapest to Amsterdam and hope you'll follow along live as we share the experience a number of ways.  It's a multi-dimensional travel adventure as we experience centuries of history and culture aboard Viking Longship Ve, via motorcoach, and on foot during twelve included tours.  Check here for complete list of updates as we travel. But first, a little background.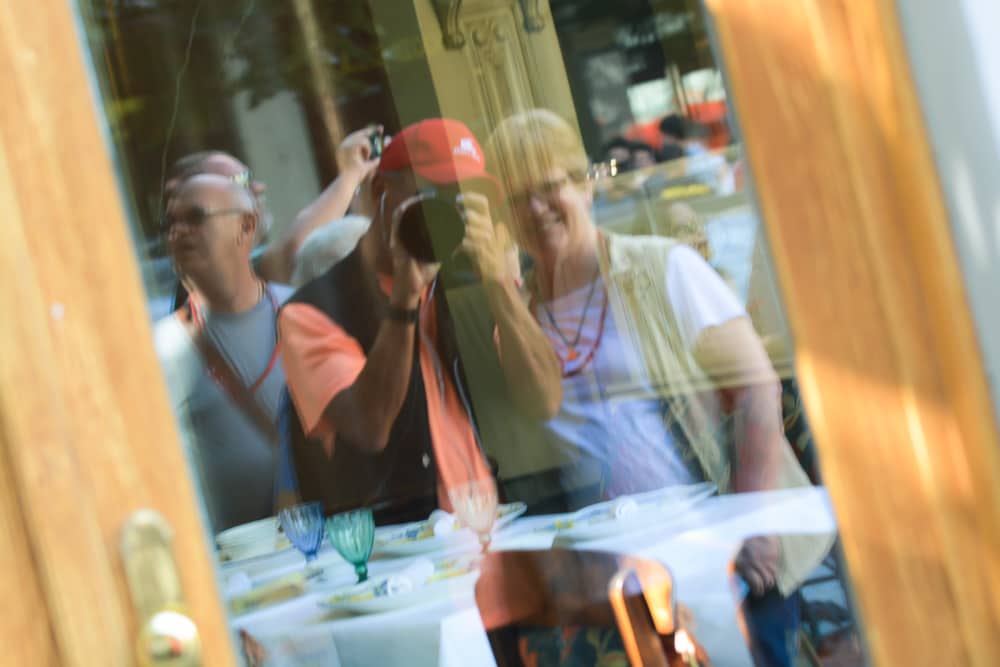 My Viking Story- How We Got Here
Actually, the sharing of this trip started quite some time ago as we documented the planning process in our Grand European Tour Planning Guide. That effort complimented Viking's own website full of information that enables travelers to get a good idea of what to expect with additional preparation, knowledge, advice, facts and figures in our familiar voice. Frankly, we could have skipped writing that Grand European Tour Planning Guide and done just fine on this trip.  Viking provides all the resources needed to get the most out of any itinerary they offer.  So why bother?
While this is Lisa's first time on this 15-day itinerary, she has sailed segments of it before, albeit at a different time of the year. It was Viking's Danube Waltz and Romantic Danube itineraries that we enjoyed during the December Christmas Markets season in 2014 and 2015. Now, we're back to sail those places and more in the Summer when Christmas markets will be replaced by farmers markets, vineyards lining rivers will be painted green and winter coats are replaced by lightweight warm weather clothing.
Chris sailed the same itinerary before in the Summer of 2013, reporting for a variety of travel publications at a time when high water levels had caused disruption to river cruise itineraries up and down the river. Easily tagged as one of my trips ever, it was impressive to see just how good Viking is at adjusting to variables that are totally out of their control and still deliver an outstanding travel experience.  We went on to sail Viking's Elegant Elbe itinerary for the opposite reason: water levels were too low to sail and had a marvelous time there as well.
Through those sailings as well as a marvelous itinerary that took us through southern France, we have come to know Viking River Cruises as a quality travel company that delivers a bit more than they promise every step of the way. That reality brings us back to what is often considered the classic European river experience, regardless of which cruise line is chosen.
My Viking Story- How To Follow Along With Us
During all of the above, we have verified a fact learned from sharing our travel experiences on other cruise lines, on both rivers and oceans: you just can't get enough and we're good with that. Here then is the production plan, a list of where to find us as we travel via a variety of social sharing platforms:
ChrisCruises- Check right here for the latest posts, one a day, as we travel.  Better yet, subscribe (see this page, right) and we will send an email when there is a new post.  You can also click HAPPENING NOW in the menu above. Easier yet, here they are:
 
My Viking Story- New This Time
Continuing to evolve what we do to take you inside cruise vacations, some new elements:
River Cruise Radio- Live reports via Cruise Radio's new River Cruise Radio.
My Viking Story- A new photo-sharing platform from Viking Cruises, this is where all Viking travelers on rivers and oceans are encouraged to share photos tagged #MyVikingStory.
Your Questions Answered As We Sail– Usually the stuff of a blog post or two toward the end of any journey, we'll answer your questions while we travel and are at the source where the best answers can be found.  Email those to Chris@ChrisCruises.com then look for answers here.