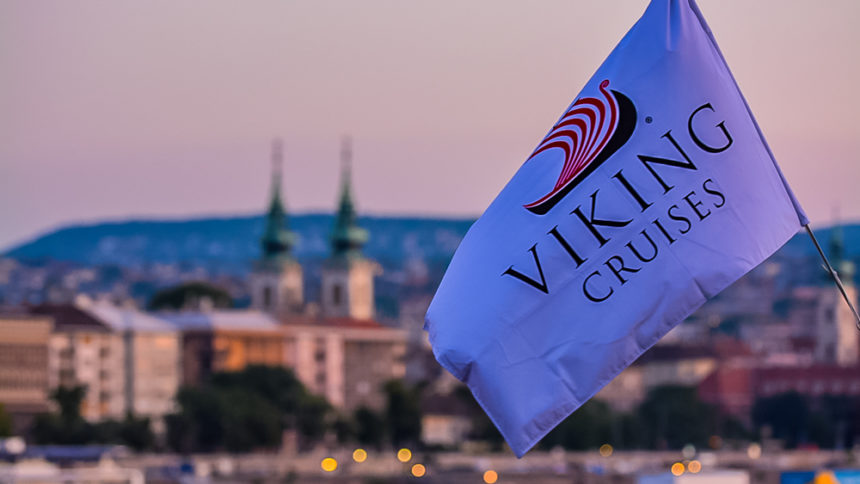 The Value In Revisiting Life After Living
In our Viking Grand European Planning Guide is an overview of the itinerary along with images collected on my 2013 sailing of the same stretch of river.  Noted in that rather disposable post, readers could easily skip it and still enjoy sailing with Viking River Cruises.  Travelers can and do go directly to the Viking River Cruises website and gain more knowledge than they need to get the most out of their travels. Still, there is something to be said for receiving information from a familiar voice, even if it is the same information.  There is also value to revisiting things in life after living a good chunk of one.  That thought brought me back to Viking's Grand European Tour, four years after that first Summer sailing. Today, I'd like to tell you why.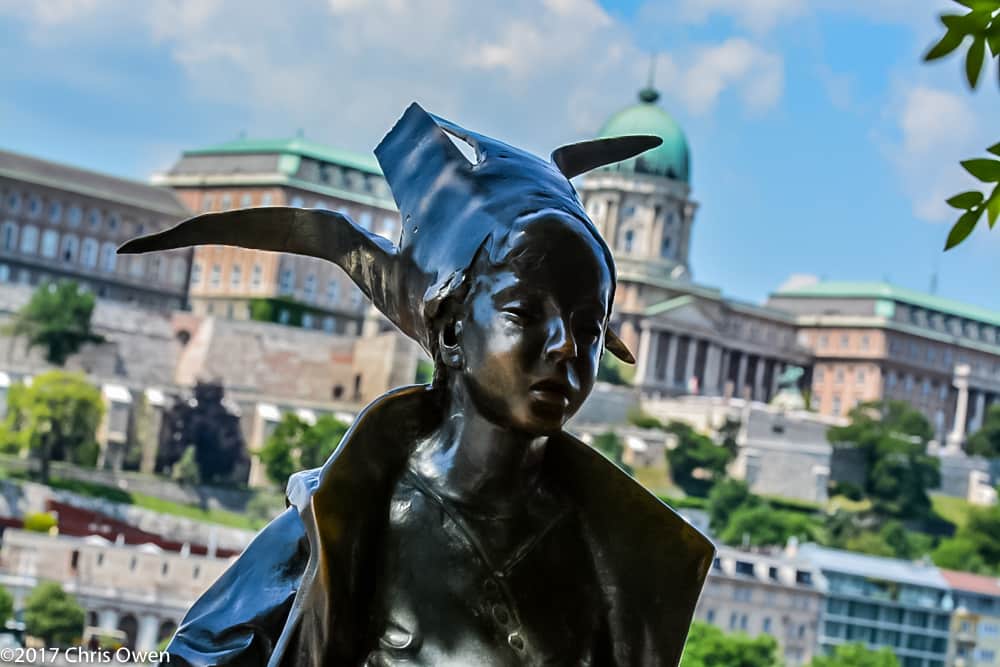 The timing of this trip is no accident.  Normally sold out a year in advance, the Grand European Tour is a hot ticket for Viking.  When an opening came up on this particular date, I jumped right on it for a number of reasons.
Already mentioned in the Planning Guide, I did this exact same itinerary four years ago by myself, reporting on what it was like to sail when high river levels modified itineraries.  Lisa has sailed segments of this route on two different sailings but during the typically chilly Christmas Markets season.  Never the entire 1,100-mile route. Never when it was warm. Not previously revealed, exposing Lisa to river cruising in the summer is but one reason to be here.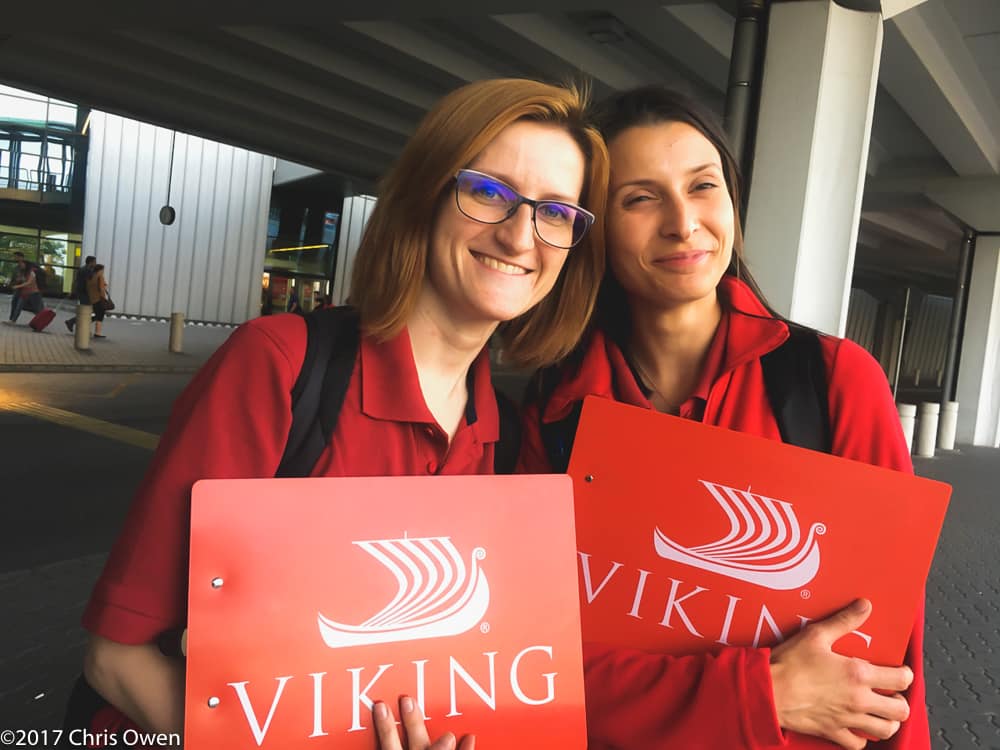 Also mentioned briefly in the closing of Getting There To Begin My Viking Story Was A Breeze, we arrived at the Budapest airport, caught our Viking transfer to the ship and wound up at a table in the dining room being served by the Maitre d' rather quickly.   Impressive, but not the stuff of which the moon and stars align. That happened when we met Klaus and Helga*a lovely couple from Canada, about our age, who also have two daughters. Their daughters are about the same age as ours as well.
In the course of casual conversation, Klaus made an observation of the Viking experience that travelers usually seem to realize later in the voyage if not in post-travel reflection.  Looking around the dining room he said "What gets me is that these people come from all over and they're all like you and me" in a nod to having a lot of miles on the bones, surviving and thriving on the planet and raising children then moving along with act three of their lives.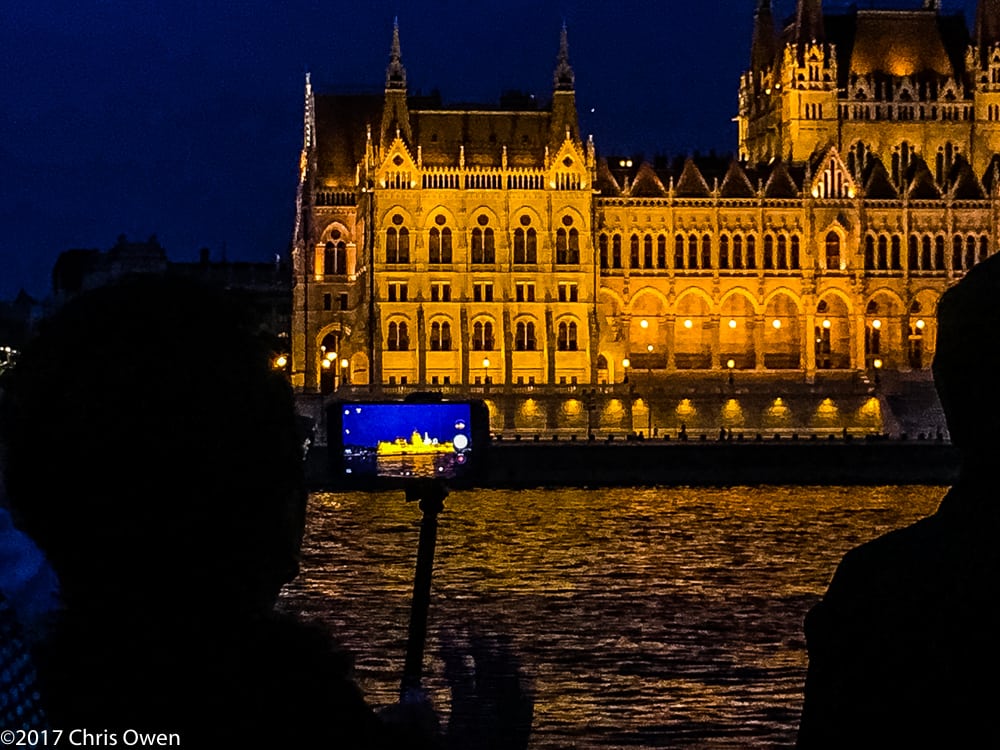 This sailing happens to fall on the 32nd birthday of Sydney, our first-born daughter.  She's the one that took us from act one (just married) to act two (children dominate your life) and is now leading us into act three, life after children.  That's been a tough one for us to move into.  Like act one and surely act two, our third act is also unscripted.  Interestingly, I've been writing about the like-minded and/or culturally curious travelers we commonly see on Viking Longships for years and never really made one of the most personal connections possible.
After Klaus made that comment, I could not help but look around the dining room as the meal concluded wondering how many of those people had moved into that third act, whatever it might mean to them.  I also wondered how they got there.  Was it easy?  Did they stumble from time to time as people do in the first two acts of life? Such are the questions no one asks but everyone wants the answers to about life.  Interestingly, this is also a brilliant differentiating factor between Viking and other travel companies.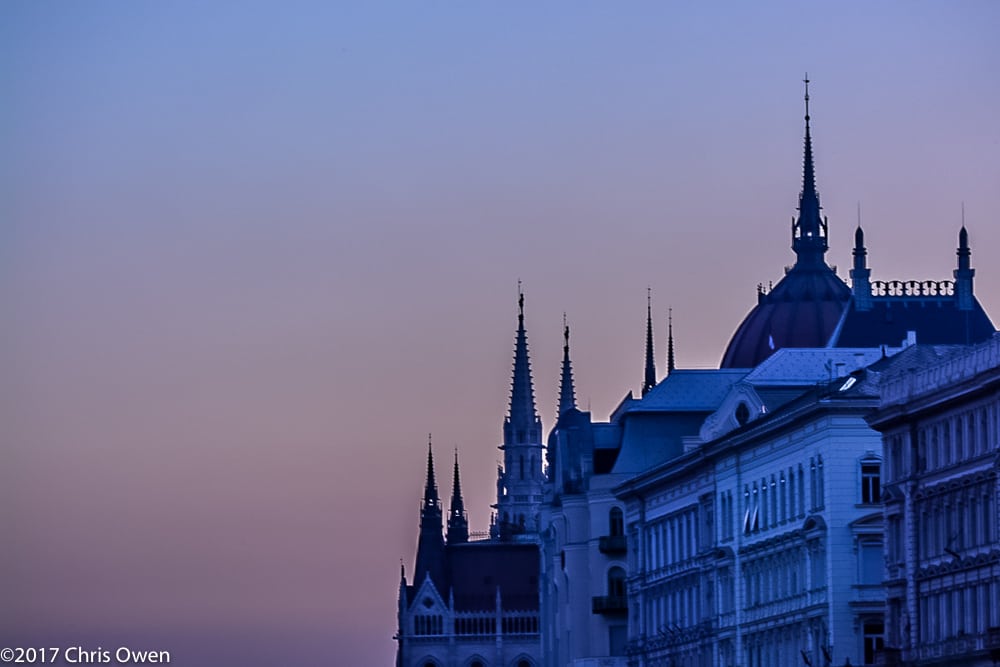 Regular readers of this space know we blew past the notion that 'Viking goes beyond just taking you from place to place in comfort" long ago. The star of the Viking show, for all practical purposes, is the destination focus.  But to stop there would be grossly incompetent of me.  There are a ton of travel companies that focus on destinations, some very nicely.  Which brings us back to Sydney.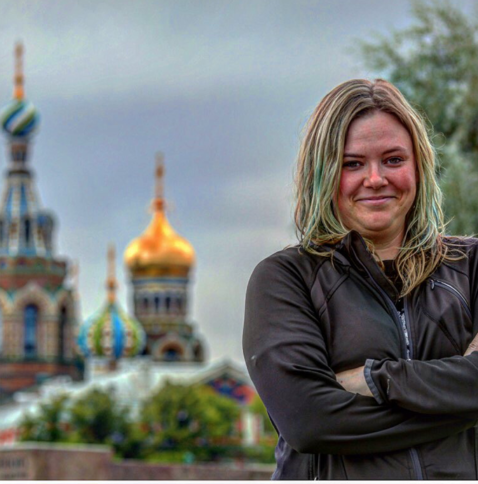 When Sydney was 12  years old she had a 'big problem' of some sort, typical of a pre-teen girl: the end of the world.  My advice to her then was to write about it.  Pour it all into as many pages as it took to get it all down on paper then take another look.  Often, our biggest fears, fondest dreams, and worst situations are more manageable when put on paper rather than left rolling around in our heads. That has worked well for her and others to whom I have made the same suggestion.
The flavor of that process is very much what propels the Viking organization beyond a simple 'focus on destinations' as so many other travel companies before them have done and others are currently doing.  I can only guess at the exact mechanics of how that Viking process works. But the end result touches the lives of Viking travelers enriching them with a high degree of efficiency.
Happy 20th anniversary of working your way through life Sydney.
Happy 20th anniversary of sharing our great big wonderful world with like-minded travelers Viking Cruises.