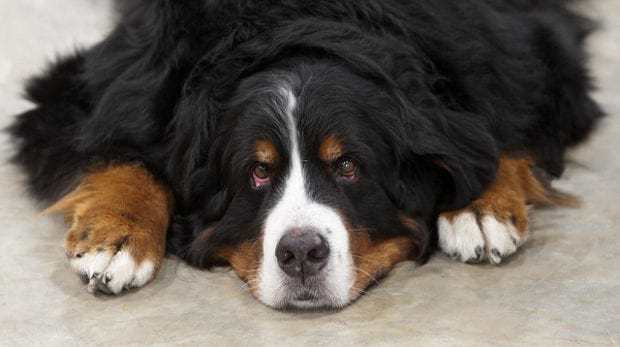 Traveling With Pets: Cruise Options Expand
Traveling with pets takes some thought.  Pet passports can make travel easier with our furry friends. If flying, driving or camping, a number of options make traveling with pets more palatable. Cruising?  Not so much.  On nearly all cruise lines the rule is: No Pets Onboard.  Now, the one line that allows pets has aligned with America's oldest purebred dog organization to highlight that unique ability.
Cunard is a new sponsor of the Westminster Kennel Club Dog Show which takes place in New York City every year.  One of the top three conformation shows, along with AKC/Eukanuba National Championship and the National Dog Show, Westminster will see 3,000 dogs from around the world.  Interestingly, Cunard sails around the world and allows dogs.  How convenient.  It's another unique Cunard detail, highlighting the line's long history of sailing pets as well as aligning with other names synonymous with quality.
Cunard is not new to the pet scene either. It's not like the ship did not sail full very much so they decided to add animals to the passenger roster.   The luxury line has been traveling with pets for 176 years, since the maiden voyage of the Britannia in 1840.  Notable pets onboard: Rin-Tin-Tin, Elizabeth Taylor's pampered pooches, the Duke and Duchess of Windsor's beloved pup and Pudsey, winner of Britain's Got Talent 2012.  Touring the Remastered Queen Mary 2 , it's hard to miss a lamp post installed on deck, by command of the Duke.
Cruise Options Expand
Also part of the Queen Mary 2 Remastering, an expanded the kennel area, enabling more Cunard passengers to bring their furry friends along for the ride.  To accommodate more pets in true Cunard style, a new pet owner's lounge and pet playground were added as well.  Not to confuse pets from either side of the pond, a fire hydrant from New York was added in addition to complement the Duke's lamppost.
We study travel guides, watch videos and pack for trips with the assistance of our pets.  Frankly, furry friends often know more about the details of our travel than our human friends.  Returning from travel, they hear all about it too.  Of all our friends, to pets we have no secrets.  How unfair for them to be deprived of the travel experience itself?   Cunard's brilliant alignment with the iconic Westminster Kennel Club Dog Show in New York City reminds us: we can bring man's best friend along for the ride.
Featured photo: Flickr/SheltieBoy