Viking Grand European Tour Planning Guide
In June, we return to Viking River Cruises for a 15-day Grand European Tour itinerary,  sailing from Budapest to Amsterdam.  As with any travel, being prepared often makes the difference between a good experience and a great one.  That rule is especially applicable to Viking River Cruises as we have seen on a number of previous occasions.  The Viking website is full of information enabling travelers to get a good idea of what to expect.  Here we supplement those resources with additional preparation knowledge, advice, facts and figures in our Viking Grand European Tour planning guide.
First to know, something about the fleet of Viking Longships which are actually a story in and of themselves. Interestingly, all the Viking Longships are exactly the same save for some minor decor differences and different names for each one.  That takes the "which ship to choose" variable out of the equation, focusing our attention on the itineraries, just as Viking intends.  You see, the focus of a Viking River Cruise is very much off the ship.  That shines a bright spotlight on the destinations visited along the way.
While quite comfortable, easy to get around and featuring an appropriate variety of inclusions, identical Viking Longships are not the star of the show.  Destinations personify the experience in a number of ways.
Menus will change as we sail along the Rhine, Main and Danube rivers.  An included tour at every stop along the way will insure an interactive experience that begins the night before with the ship's Program Director and a nightly briefing of what we will do the next day.  The published itinerary is actually even more interesting than advertised.  Odds are that along the Grand European Tour itinerary we will see more places than anticipated, for a number of reasons.
I know this because our June sailing of this itinerary is not my first.  I sailed the exact same route in the late Summer of 2013, by myself, after high water had caused a number of itinerary disruptions earlier in the year. One aspect of that trip which highlighted the extreme value in sailing with Viking River Cruises on a Viking Longship: itinerary modifications can one of the best parts of the experience.
It's a rather obscure part of river cruising not talked about much by other river cruise lines.  They simply cancel the trip if high (or low) river levels prevent ships from sailing as planned. The identical fleet of Viking Longships make what is called a "ship swap" possible, something we did two times on an Elegant Elbe river cruise in Eastern Germany a couple summers later. On that one, even though our ships never moved, the experience was one of our best ever.
We will not linger long on itinerary modifications though; they don't normally happen all that much. But they do from time to time and are really nothing to be feared if travelers have their heads in the right place.  That right place?  Looking for adventure as Viking explorers do.  We'll get more into that later, if needed.  For now, consider these resources created during our modified Elegant Elbe sailing:
Let's start our Viking Grand European Tour Planning Guide with the published itinerary and Viking's description of it, along with images collected in July 2013 as I sailed for 15 magical days along the Rhine, Main and Danube rivers.
Viking Grand European Tour Planning Guide
Day 1 Budapest
Welcome to Budapest, capital of Hungary. After walking past the baggage claim area (we travel with carry on luggage only) we will easily find our Viking greeter then transfer to Viking Longship Ve.  After boarding, the afternoon is ours to relax or do a bit of exploring. Know right up front: while included in the cruise fare, no tours or activities are required.  We may choose to have lunch onboard then take a nap or push through to let the five hour time difference between home and the Netherlands catch up with us.
The first day is especially loosely planned as Viking travelers from all over the world will be arriving at different times throughout the day.  Still,  an organized walk to Budapest's famous covered market in the three-story Great Market Hall established in 1897 is something Lisa is especially looking forward to.   Whatever we do, later we will return to the ship for a traditional Hungarian dinner.   The interesting part of all this: we stay overnight in Budapest
Day 2 Budapest
Today we visit highlights of the hilly Buda and cosmopolitan Pest sides of the city, starting with Pest's National Opera House and historic Heroes' Square. In Buda, walk along Castle Hill to Fishermen's Bastion and Matthias Church. After that, we will enjoy lunch aboard the ship.  As is typical, the rest of the day is ours to explore the city.
As a result of abundant free time, we may wish to visit the Art Nouveau Gellért Spa, or one of the many other lavish facilities in this "City of Healing Waters." Later, we will return to our ship for dinner and an evening departure. (B, L, D)
Our Budapest Articles
Budapest Tourism Information
Viking Grand European Tour Planning Guide
Day 3 Vienna
Enjoy a day of scenic cruising as you sail along the beautiful Danube toward Vienna, arriving early this evening. After dinner, relax or enjoy an optional classical concert. (B, L, D)
Day 4 Vienna
Today we tour the Austrian capital of Vienna. Ride along the Ringstrasse, which replaced the city walls in the mid-19th century. See some of the city's baroque architecture, including the world-famous Opera House, St. Stephan's Cathedral and Hofburg Palace. After that, we return to your ship for lunch.
The rest of the day is yours to further explore on our own or with others. In addition, our Program Director can help you plan your free time. Or you may take an optional tour to Schönbrunn Palace, the "Versailles of Vienna," erected in 1778 and graced by a number of formal gardens, Grecian statuary, the world's oldest zoo and Roman ruins. (B, L, D)
Our Vienna Articles
Vienna Tourism Information
Viking Grand European Tour Planning Guide
Day 5 Melk
Today, visit the abbey at Melk, a 900-year-old Benedictine monastery featuring Austria's finest Italian baroque architecture. See its wonderful frescoes and admire the comprehensive collection of medieval manuscripts in its library. Rejoin your ship and cruise through dinner. (B, L, D)
Our Melk Articles
Melk Tourism Information
Day 6 Passau

Arrive this morning in Passau, at the confluence of the Inn, Ilz and Danube Rivers. Your guided walk along the town's narrow streets takes you through Old Town and past traditional patrician houses. You'll see the New Bishop's Residence and visit the impressive baroque St. Stephen's Cathedral with its ornate interior. Inside, you are treated to a special concert played on the 17,000-pipe organ, considered Europe's largest church organ.†
Enjoy lunch aboard your ship, and return to the city for further exploration on your own before departing. We cruise through the night. (B, L, D)†Passau organ concert is only available May 1-October 31 and is closed on Sunday.
Our Passau Articles
Passau Tourism Information
Viking Grand European Tour Planning Guide
Day 7 Regensburg

Arrive in Regensburg after breakfast and tour this wonderfully preserved medieval city, a UNESCO World Heritage Site, including structures dating back to Roman times. Discover many 13th- and 14th-century patrician houses and see the splendid St. Peter's Cathedral. During free time, visit the Alte Würstküche (Old Sausage Kitchen), Germany's oldest restaurant. Cruise through dinner. (B, L, D)
Our Regensburg Articles
Regensburg Tourism Information
Viking Grand European Tour Planning Guide
Day 8 Nuremberg

During our morning cruise, you may choose to attend a noteworthy presentation about the European Union. Then in the late morning you'll arrive in Nuremberg; after lunch, disembark for a tour. Visit the ruins of Zeppelin Field, the Nazi parade grounds of the 1930s, and see the Palace of Justice, site of the infamous Nuremberg Trials. See the Old Town area as you walk past the Albrecht Dürer House and Main Market Square.
You can spend more time exploring Nuremberg, or join an optional World War II tour including the illuminating Documentation Center. Enjoy free time throughout the evening; dinner is served aboard your ship. We depart in the wee hours of the morning. (B, L, D)
Our Nuremberg Articles
Nuremberg Tourism Information
Viking Grand European Tour Planning Guide
Day 9 Bamberg

Enjoy a tour of Bamberg, with its medieval city center, a UNESCO World Heritage Site. Your walking tour includes a visit to the magnificent 11th-century cathedral, reworked in late Romanesque style in the 13th century, and the picturesque city hall built on a tiny island in the middle of a river. Take some free time to enjoy Bamberg and sample some of the town's distinctive smoke-flavored beer before returning aboard. (B, L, D)
Our Bamberg Articles
Bamberg Tourism Information
Viking Grand European Tour Planning Guide
Day 10 Würzburg

After breakfast, tour Würzburg's Bishops' Residenz, one of Germany's largest and most ornate baroque palaces and a UNESCO World Heritage Site. Enjoy an onboard lunch or join an optional journey along Germany's "Romantic Road" to Rothenburg, which features a turreted city wall and impressive Gothic and baroque architecture. Rejoin your ship for dinner and an evening glassblowing demonstration. (B, L, D)
Our Wurzburg Articles
Wurzburg Tourism Information
Viking Grand European Tour Planning Guide
Day 11 Wertheim

Wertheim is located at the confluence of the Main and Tauber Rivers. During your morning walking tour, experience life in a typical small German town. Stop in a bakery and a butcher shop, and learn about Wertheim's glassblowing tradition. Enjoy free time to explore before returning to your ship for lunch. (B, L, D)
Our Wertheim Articles
Wertheim Tourism Information
Viking Grand European Tour Planning Guide
Day 12 Koblenz

Today, we cruise past hilltop castles along the Rhine; this stunning stretch of the river is a UNESCO World Heritage Site. We pass the Lorelei Rock, which marks the river's narrowest point; the rock is named after a legendary Rhine Maiden who lured sailors to their demise. This afternoon, we'll stop to visit Marksburg Castle, the only Rhine fortress never destroyed. Rejoin your ship in Koblenz and dine aboard. (B, L, D)
Our Koblenz Articles
Koblenz Tourism Information
Viking Grand European Tour Planning Guide
Day 13 Cologne

Arrive in Cologne during breakfast, then disembark for a tour of Germany's fourth largest city. Stroll through Old Town past St. Martin's Church and visit the Dom, Germany's largest cathedral and a UNESCO World Heritage Site. Spend your free time enjoying Cologne's atmospheric waterfront before returning aboard for dinner and evening departure. (B, L, D)
Our Cologne Articles
Cologne Tourism Informationhttps://www.cologne-tourism.com/
Viking Grand European Tour Planning Guide
Day 14 Kinderdijk

We sail along the Rhine during the morning hours, enjoying scenic views. Spend your morning enjoying some popular Dutch diversions: sample Dutch cheeses and jenever, a distilled juniper liquor, and try your hand at sjoelen (Dutch table shuffleboard).
After lunch, Viking Longship Ve will arrive in Kinderdijk, a UNESCO World Heritage Site, for an afternoon tour of this ingenious network of windmills and other flood management devices. While there, we will learn why the windmills were built and see how they work.  Also, we will enter a working windmill for a tour of its mechanisms and living quarters. Later, we board our ship for departure and dinner. Finally, we arrive in Amsterdam after midnight. (B, L, D)
Our Kinderdijk Articles
Kinderkijk Tourism Information
Viking Grand European Tour Planning Guide
Day 15 Amsterdam

After breakfast, disembark and proceed to the airport for your return flight.* Or, extend your journey with additional nights in Amsterdam; take time to explore the city's neighborhoods, museums and exciting nightlife. (B)
Our Amsterdam Articles
Amsterdam Tourism Information

Viking Longships Illustrated
Now, we take a look at the identical fleet of Viking Longships, one of which we will sail for 1,100 miles from Budapest to Amsterdam while passing through 68 locks and under countless bridges.
SEE  Viking Longships Illustrated for a detailed look at the revolutionary ships of Viking River Cruises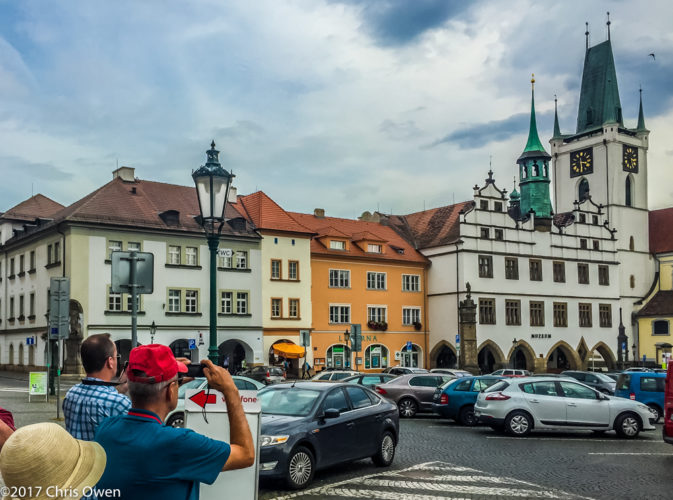 Deep Travel Planning Enables Personal Narrative
Here, we begin to organize our research and planning efforts.  Knowing that a fully-prepared traveler gets the most out of the travel experience, we have tools to help readers become one of them.
SEE Deep Travel Planning Enables Personal Narrative for an introduction on how to get the most out of travel planning efforts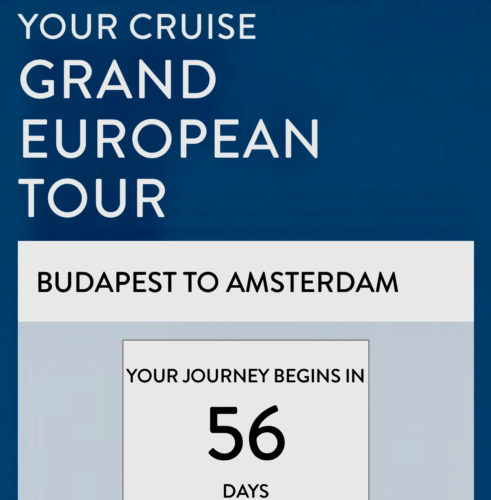 Reviewing Relevant River Cruise Travel Apps
Before any major trip, it is a good idea to consider the travel apps we might bring along for the ride.  If it has been a while since your last dance, new apps might be available.  Specific destinations, travel mode, safekeeping and other concerns necessitate different travel app needs.  Even savvy road warriors schedule a periodic review to be armed with the best, most efficient apps at all times.  In advance of an upcoming river cruise, I took another look at relevant river cruise travel apps with some surprising results.
SEE Reviewing Relevant River Cruise Travel Apps for more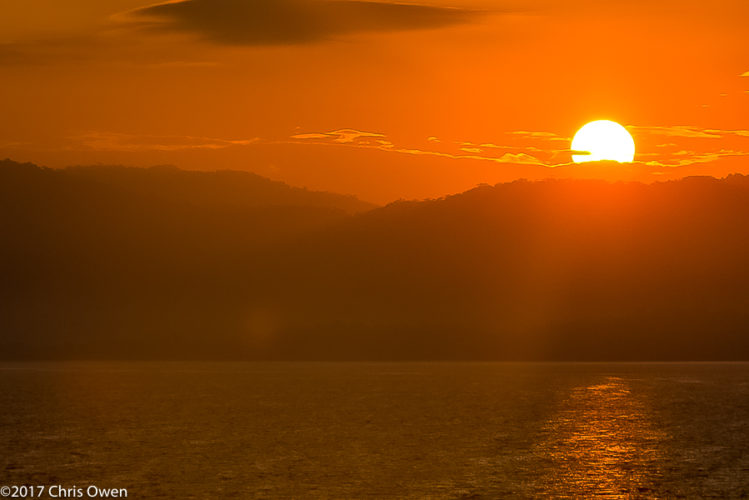 Readers following along on our Grand European Tour Planning Guide may be first-time river cruisers with questions of a similar inquiring nature.  We have the answers to those questions here in a variety of forms.  We also have a new dimension in our quest to describe the feel of travel experiences.  Recently, I began contributing to a new podcast from the creator of CruiseRadio.net.  New River Cruise Radio brings answers to actual first timer questions and more information of value.
Here's an example:
How To Book A River Cruise

See First-Time River Cruise Questions Answered, Verbally for more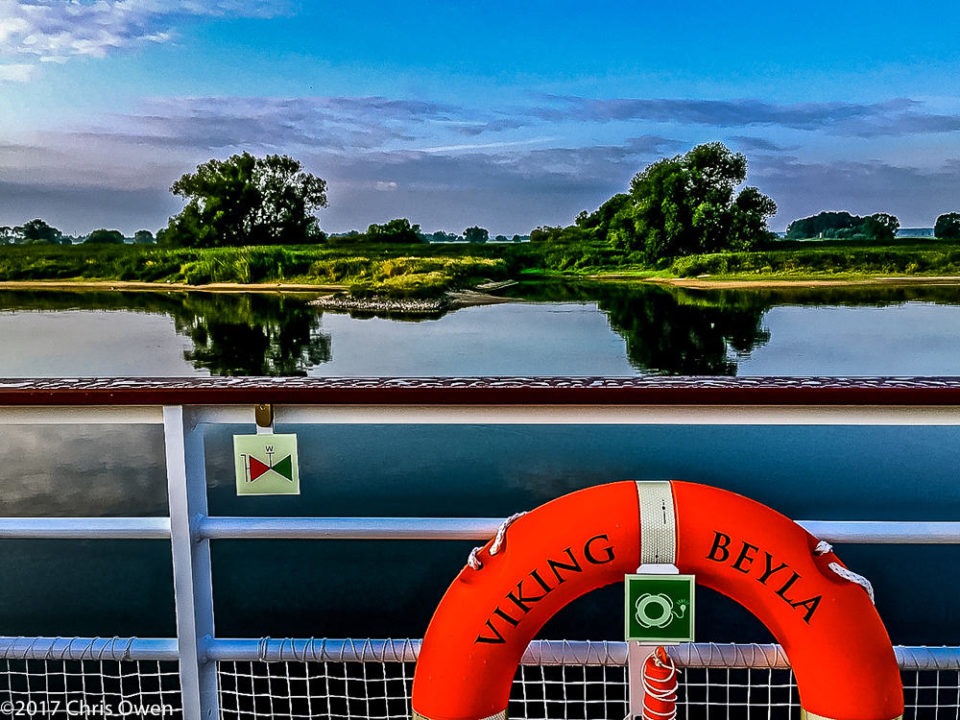 Coming up: we look at air travel plans from our home in Orlando to Budapest embarkation then from the sailing's Amsterdam ending back home.   For now, our Exposure photo storybook created on our 2013 sailing:

See that full size here: 15 Days On The River by CHRIS OWEN on Exposure