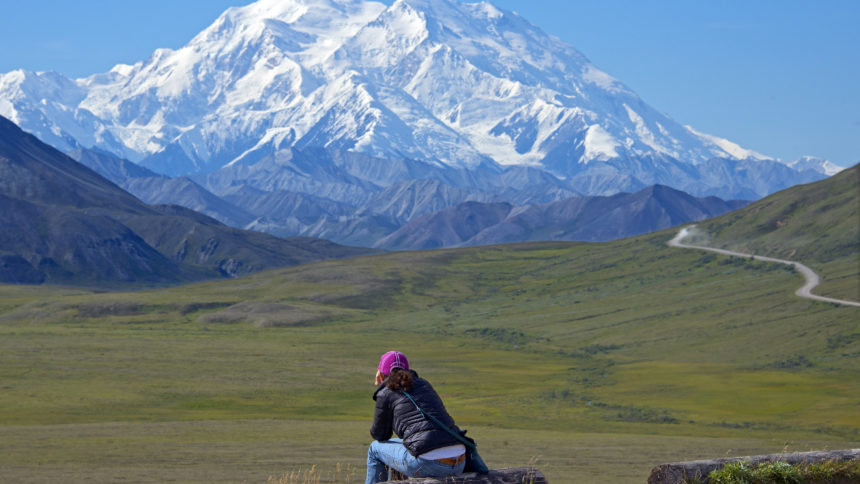 The Newly Elevated Holland America Alaska Experience
Holland America Line is the only cruise company to weave must-see sites such as Denali National Park with seldom-seen ones such as Dawson City, in the heart of the Klondike Gold Rush Country. They do that via their Alaska Land+Sea Journies, offering up to three days at Denali National Park for wildlife viewing and spectacular scenery. Looking ahead to 2019, the Holland America Line Alaska experience is expanding the guest experience with the addition of new guest accommodations at its Denali operation.
The 99-room addition will feature the first-ever junior suites at the resort and is expected to be open for the 2019 summer Alaska cruise season. The 55 new junior suites will showcase balconies, larger living areas and greater amenities for guests.
An extension of the line's overland Alaska experience to Denali, the addition will be located just west of Denali Square with views of Mt. Healy and Denali National Park. The new facility compliments Holland America's McKinley Chalet Resort hotel and Denali Square, a gathering area to relax, shop, dine and enjoy music and entertainment.
Holland America Line has been at the forefront of Alaska exploration for more than 70 years, and our Land+Sea Journeys are the only way to go deep into the heart of Denali and enjoy a cruise in one seamless vacation. This will enable us to bring more guests on overland tours so they can witness the magnificence of Alaska.- Orlando Ashford, Holland America Line's president.
The three-story project will feature junior suites and standard rooms with rustic-chic décor. All junior suites have balconies, so guests can enjoy the stunning views of the surrounding Alaska wilderness in private comfort. Each floor will have a central, open-air lobby with cozy furniture. The third floor has open public deck space with tables and loungers so guests can take in the panoramic scenery.  Take a look, these new accommodations are lovely:
The new building will become a key feature of the McKinley Chalet Resort, Holland America Line's magnificent 68-acre hotel property on the Nenana River. The hotel will feature a reception hall, dining facilities and guest rooms. The new addition will be base camp for all adventures at Denali National Park such as flightseeing, ATV adventures, hiking trails, river rafting and more. All accommodations feature stylish décor and premium amenities.
For more information: contact a travel professional, call 1-877-SAIL-HAL (1-877-724-5425) or visit hollandamerica.com.
See more of the Holland America Alaska Experience from our archives: