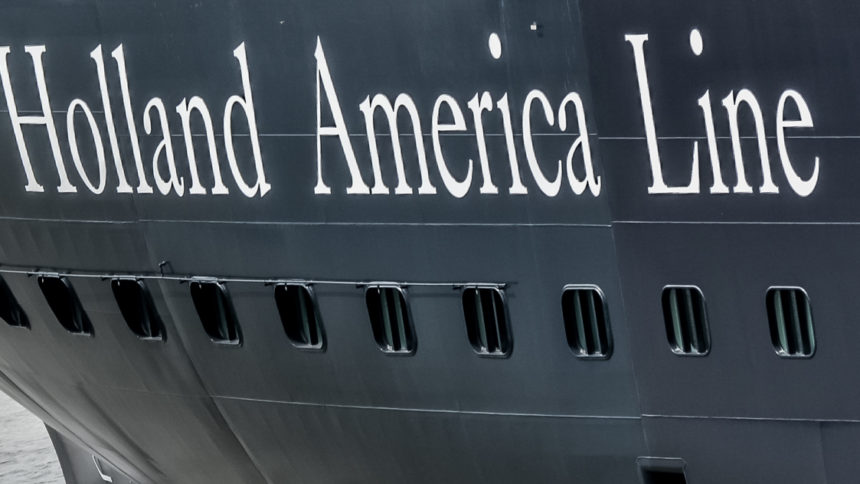 Oprah Might Deliver Next Step In Cruise Travel Evolution
Part of preparing a 7-day Alaska sailing with Holland America Line includes activities common to any travel. I'll fly 6 hours non-stop from Orlando to Seattle so long-flight protocols will apply. Going from hot and humid Florida summer to the cooler Land Of The Midnight Sun will require specific clothing. Holland America Line's ms Eurodam is a big ship, bringing a different lifestyle than other recent sailings on far smaller vessels.  These are all unique elements of the upcoming experience to be considered.  How do we go about checking off those boxes?  I'll get to that shortly.  First, the backstory to why this sailing to Alaska is of particular significance to me and should be to you as well.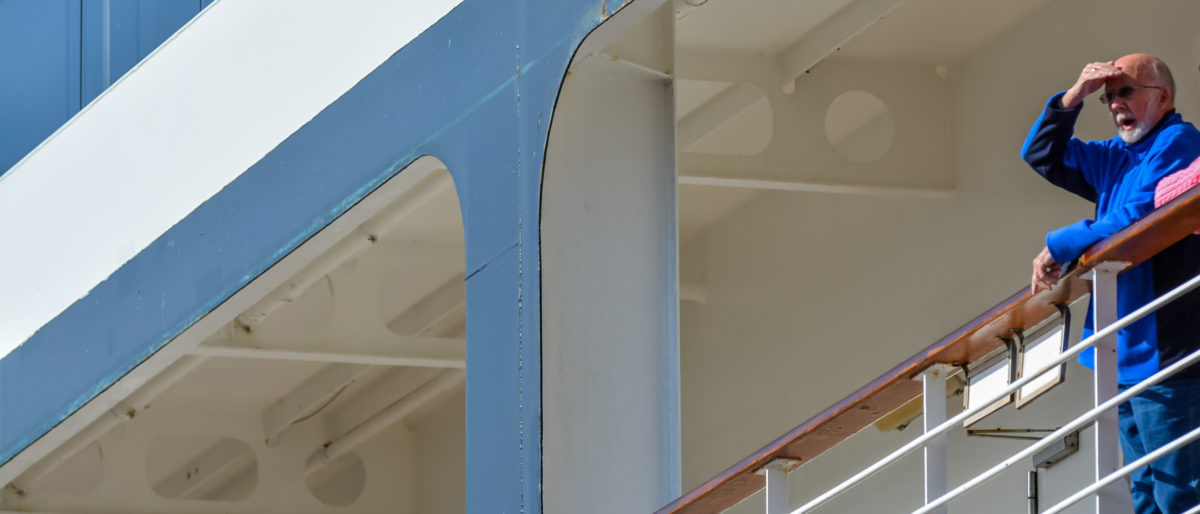 Where We Are So Far
In Literally Anything Is Possible On A Cruise, we introduced one element of this interesting sailing.  Themed Oprah's Share The Adventure Cruise To Alaska, Holland America will debut Oprah's Book Club (#oprahsbookclub) to a travel product where relaxation reading is a big part of the experience for many. The onboard version of O's Reading Room is designed to compliment life onboard, much like the online version does life at home, worldwide.  Basically, Oprah announces and previews the book selection (available at Amazon.com, Barnes & Noble, iBooks, IndieBound) then readers join in and expand that conversation via Twitter (#OprahsBookClub) and the Oprah's Book Club Goodreads group. 
Lisa has been a member of something similar for years. On Lisa's Mystery Thriller discussion board, books are discussed and members get to know each other virtually, much like you may have gotten to know me in this space.  Any cruise fan who has happened upon the CruiseCritic message boards knows how very addictive they can be.  What begins as a search for information about a cruise line or ship can turn into a part of life that lasts long after the cruise itself is over. Sure, we read between the lines of what many CruiseCritic board members post but a lot of usable information is there.  Opinions of members can and do point travelers to or away from a cruise line, ship or itinerary.
Holland America Line has added abundant lifestyle-themed onboard programming. Aimed to leverage the already-moving magnificence of Alaska (if you've been there, you know), the forward-thinking cruise line has invited along a diverse group of inspiring people.  Interestingly, this is also a wonderful example of the diversity of experiences available on the cruise lines of today.  Onboard libraries had become all but extinct as ships got bigger and top deck attractions more popular.  In Once Nearing Extinction, Cruise Ship Libraries Are Back, we touched on this topic. Noted there, at sea experiences ranging from the Fun of Carnival Cruise Line to the elegance of Cunard Line have focused on making shipboard libraries into something more than a room of books.  In a way, these efforts are a nod to the intelligence of cruise travelers, once thought to be a rather mindless bunch that were there for just about any other reason than learning.
The Deep Back Story
Regular readers here should be familiar with the term Collective Intelligence, a forward-thinking focus introduced by Holland America Line President Orlando Ashford.  Collective Intelligence is a process that proposes to draw on the capabilities, knowledge, and abilities of everyone in the organization to move forward.  That worked, bringing a number of interesting course corrections to a cruise line that had been sailing in about the same direction for decades.
Not all that long ago, the image of Holland America Line was rather stagnant. Diverse, long itineraries drew cruise travelers with plenty of time on their hands, bringing an older demographic; people who had the time to sail 14, 21 or more days.  Bringing TV's Dancing With The Stars to sea brought a refreshing relevance no other line had. Still, it was as though someone behind the scenes was saying "Ok we'll do that to satisfy the relevance critics but otherwise, business as usual."  Not that business-as-usual was a bad thing, long time fans of the line liked it that way.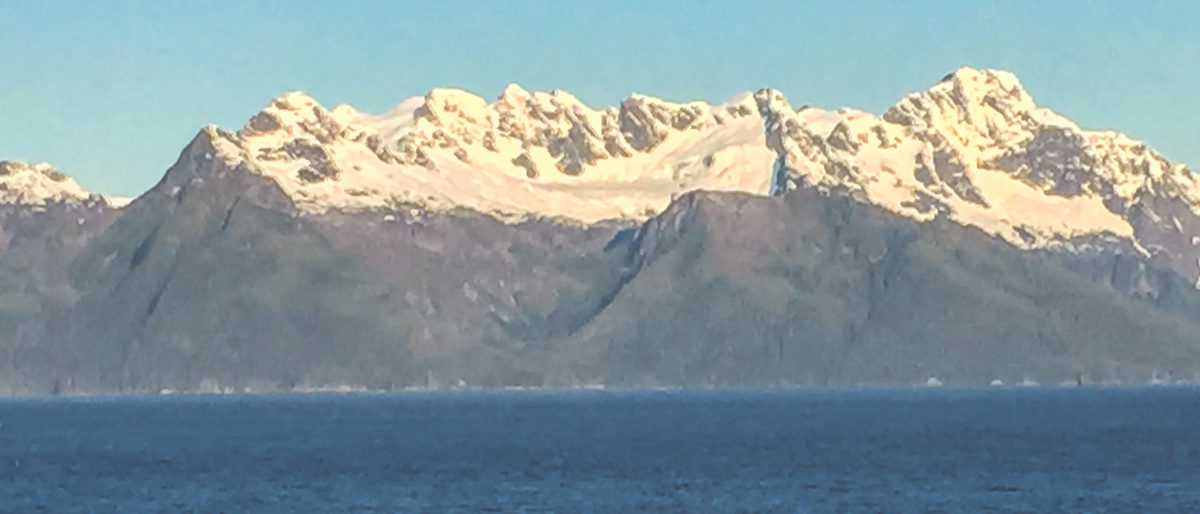 The Future Comes Into Focus
Still, other than dance fans and those able to enjoy extended travel, there was not a lot of reason for those sailing with other lines to switch to Holland America Line other than their huge presence in Alaska. Along with sister line Princess Cruises, they sail more ships in Alaska than all the other cruise lines combined, sort of like how the massive fleet of Viking Longships add up to a market dominating position in the European river cruise segment as well.  So what to do other than and after Dancing With The Stars: At Sea? What would draw on that momentum then position the line for positive future growth?  A good chunk of the answer came from Ashford, relatively new to the cruise industry at the time. A fresh set of eyes saw a whole lot of potential.
That collectively intelligent spotlight was not focused on Ashford for long though. After that ball started rolling, the collaborative speed gained momentum and produced a variety of interesting results focused on transforming the Holland America Line experience.  Those efforts culminated in the launch of new ms Koningsdam last year.  Along the way, new venues were introduced to other ships in the fleet as well. When we sail aboard ms Eurodam for Oprah's Share The Adventure Cruise To Alaska, we will see the result of some of these efforts.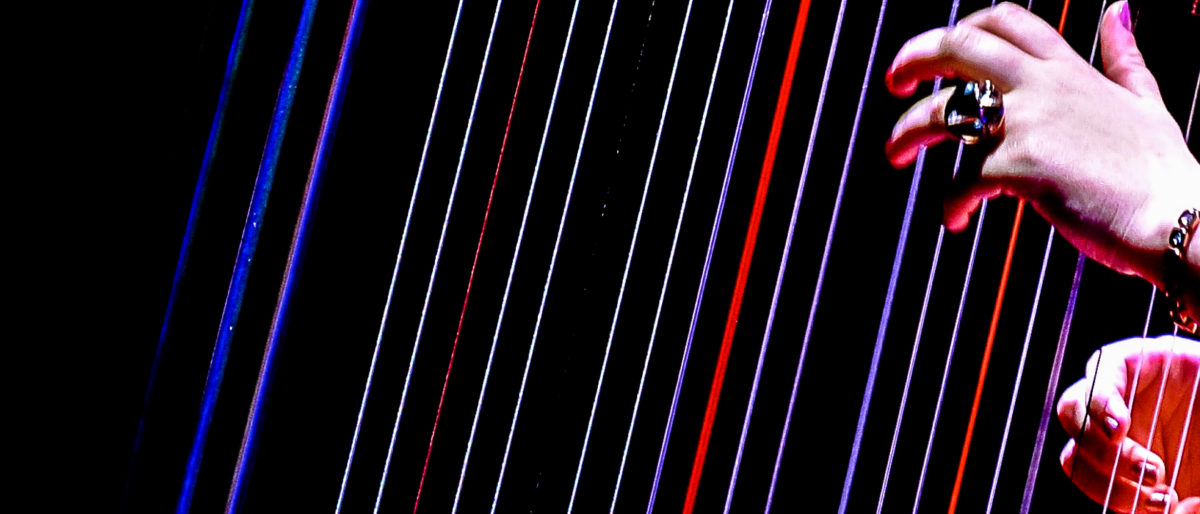 A Broad Partnership Base Is Created
In a dry dock remodeling of Eurodam in late 2015, existing spaces were transformed into to some of the new venues that debuted in 2016 on new ms Koningsdam.  A little-used lounge space was turned into Lincoln Center Stage where classical music will be heard, a new Gallery Bar brought cocktails by celebrity mixologist Dale DeGroff, Billboard Onboard guaranteed certified relevant hits to the standard piano bar space.
In other words, the Holland America base entertainment experience was expanded, solidified and positioned to support the additional layer of engagement coming via the Holland America/Oprah partnership.  This is a smart move on the part of Holland America for a number of reasons that could resolve as pivot points for the cruise line if not the entire cruise industry.
Potential Outcome Of Oprah Partnership
So, let's review the potential thought process here, the part of this story that matters to you and me:
Buy into the programming of a cruise and gain the ability to step away from real life.
Stepping away from real life allows travelers to return to it with a refreshed perspective.
Leveraging that ability to step away from real life, inspiring Oprah-sourced programming could enable taking an additional, deeper step away.
If this works, Holland America Line may very well bring to the world of cruise vacations an experience like no other possible on any other cruise line.
With me so far?  Cool.
Next, we alter the pre-cruise planning process with recommendations specific for a cruise to Alaska.