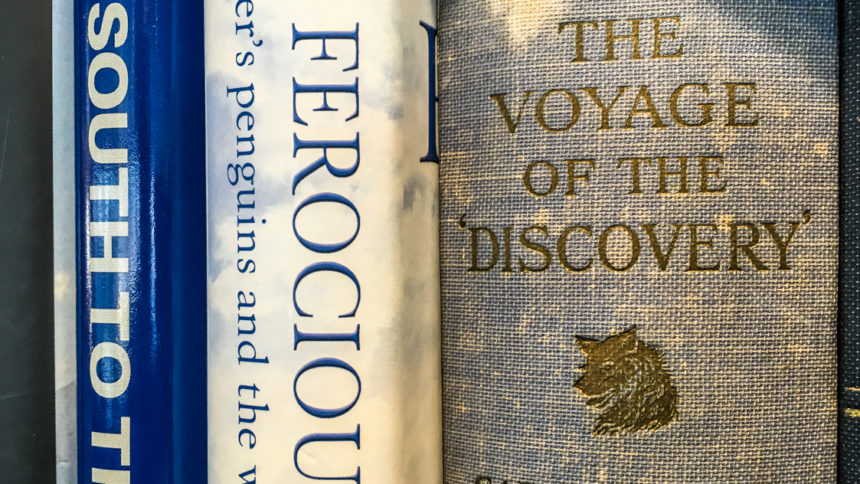 Once Nearing Extinction, Cruise Ship Libraries Are Back
On a long sailing with a number of days at sea, cruise travelers go about occupying their time a number of ways.  Onboard programming is designed to fill that time with seminars, activities, and demonstrations. Some passengers get into those offerings, often having to choose between what is available.  There never seems to be enough time to do it all, if we want to.  Some travelers don't. They would rather curl up with a good book, at a place where they have a nice view and call it a day.  Cruise ship libraries were designed to help fill that need, stocked with a variety of titles on many different topics. One of the best ways to get an accurate idea of the type of people we might find onboard any given cruise line: consider titles on the shelves and what the cruise line does with that space.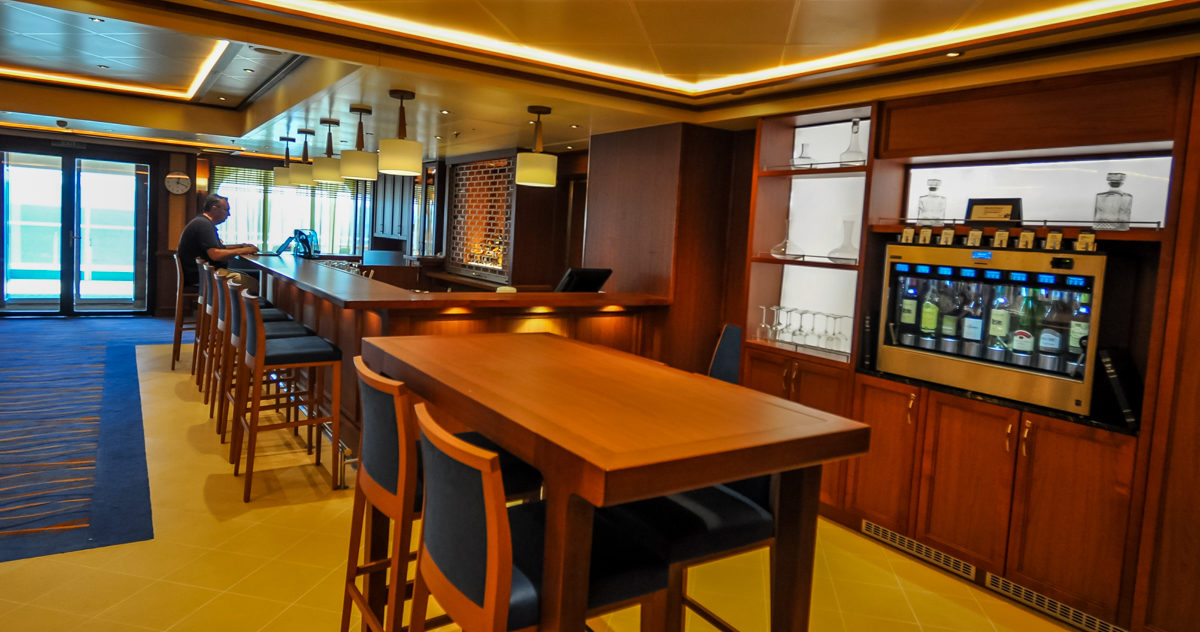 We begin with the Library Bar of Carnival Cruise Line.  Known as the most popular cruise line in the world because of their trademark Funship experience, one would not think that a library would be of much interest.  Indeed, this is not a space packed as full of passengers as a sports bar or poolside watering hole.  Still, that Carnival cares enough about the tiny number of passengers on any given sailing who might take advantage of the space is impressive.  That self-serve wine by the glass is available is an interesting element as well.  It's a great way to try a new wine without the expense of an entire bottle. That's a thoughtful offering appreciated by the budget-conscious cruise travelers who sail with Carnival that is consistent with the outstanding value. On new Carnival Vista, the line takes that concept further with a live sommelier working the room during specific times.  Still a quiet ambiance, passengers enjoy the educational value offered in this space.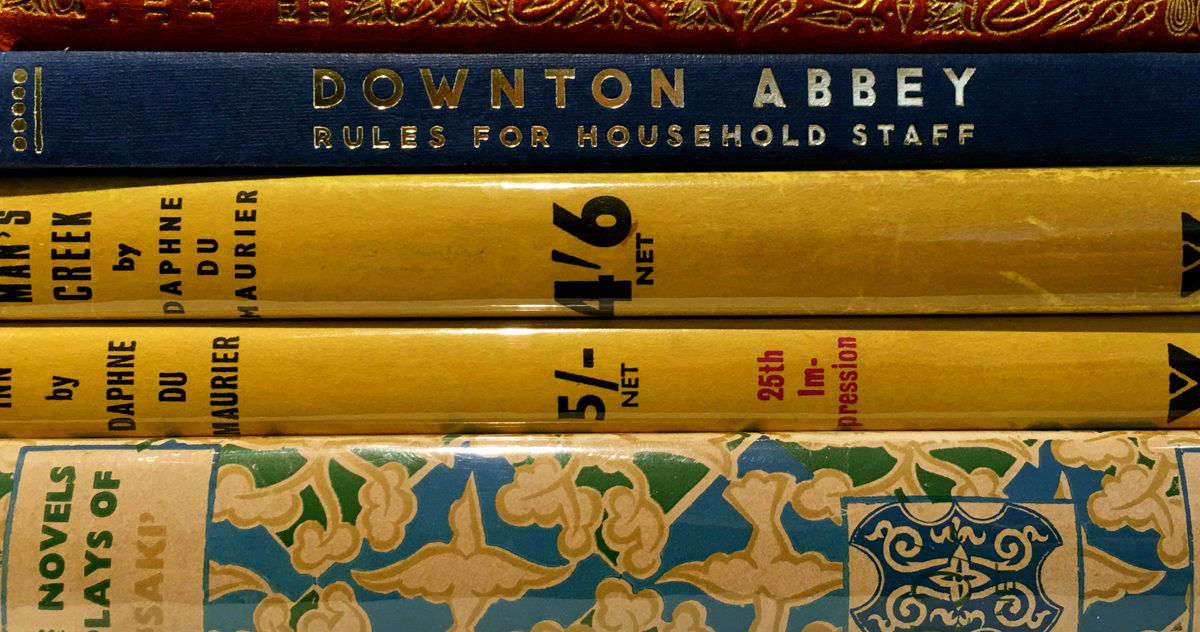 Also thoughtful, the array of books offered on Viking ships, river, and ocean. The small library of Viking Longships is packed with itinerary-specific works.  Included are titles found on the line's suggested reading list, something we always consider in advance of sailing.  Viking Ocean ships scatter books in a variety of areas ranging from the atrium-like living room to the ship's top deck Explorer's Lounge.  In staterooms, books continue a thoughtful theme that resonates with the typical passengers Viking targets as 'culturally-curious'.  And indeed they are.  On our recent Viking River Cruise, we found passengers interested in architecture, a common interest demographic also discovered on a 2013 sailing of the exact same itinerary.  Architects, city planners and builders of some sort all marveled at some of the most magnificent structures in the world.  That topic and related topics were included in the ship's small onboard library. A lot of thought went into selecting those titles if for no other reason than the limited space available. To me, that indicates a cruise line that has a very good idea of who will be on their ships from one sailing to the next.
No thought about cruise ship libraries would be complete without mentioning the ship with the largest library at sea, Cunard Line's Queen Mary 2. Boasting over 10,000 books, plus magazines and periodicals, guests will find a book to cover every and any interest. A daily crossword puzzle is also a featured passenger favorite while sailing.  Full-time librarians are on hand to help with selections in the two-deck high space also aboard Queen Elizabeth and Queen Victoria, although those ships have fewer volumes. All feature lush carpeting, leather sofas and armchairs, rich wood-and-glass shelves and semi-private Internet stations. The two-deck-high libraries aboard the line's two other ships, Queen Elizabeth and Queen Victoria, also get high marks, holding approximately 8,000 and 7,000 volumes, respectively. On Cunard Line, cruise ship libraries are not coming back.  They have always been there.
Taking the next step for cruise ship libraries is Holland America Line. Having a library onboard has now moved along to actively doing something with it. Holland America is introducing Oprah's Book Club (#oprahsbookclub) to the world of cruise travel where relaxation reading is a big part of the experience for many. The onboard version of O's Reading Room is designed to compliment life onboard, much like the online version does life at home, worldwide.  Basically, Oprah starts the discussion and reading enthusiasts continue and expand that conversation.  Interestingly, this is part of a number of thoughtful additions to onboard programming that will appear fleetwide.  More on that when we see it in action while sailing Oprah's Share The Adventure Cruise To Alaska.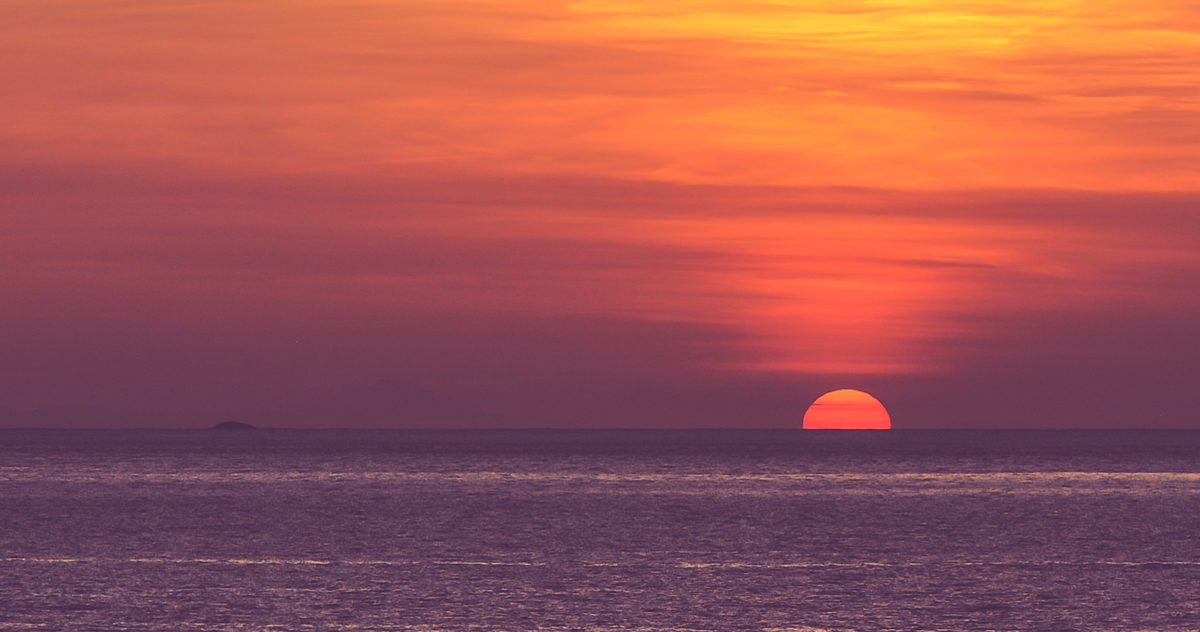 On the horizon, look for other lines to follow along with what Holland America is doing, rolling out engaging versions of cruise ship libraries in as many ways as there are cruise lines.