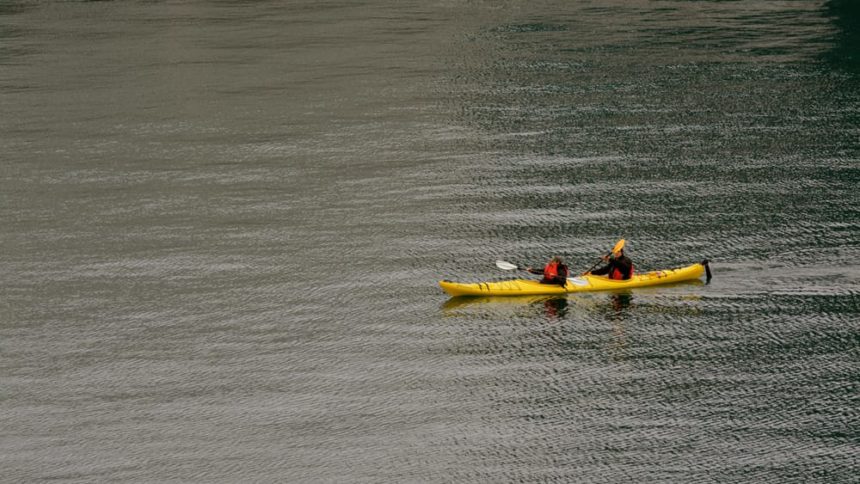 Pleasant Surprises Aboard The Holland America Line Of Today
I suppose it's only natural to think of a cruise line that is nearly 150 years old as stuck in the past.  Indeed, a popular misconception tags Holland America Line as the line preferred by mature cruise travelers.  To a certain extent, that may very well be. Many Holland America itineraries that take more time to experience than younger travelers and/or families might have available. Still, a number of interesting and unadvertised features we have experienced aboard new ms Koningsdam separate Holland America Line as unique.
Standard Stateroom Features
USB Ports are conveniently located throughout the stateroom
Plug-ins are abundant to the point where you may not need your electrical outlet adapter
Storage Space is carefully planned and plentiful throughout the space.
Complimentary Film Selection on stateroom TV's feature new releases you would pay for on another cruise line.
Roomy Bathroom has a large shower and utilizes space efficiently.  Not a lot of storage space here though.
Unique Stateroom Steward Program – Recent moves by a number of big ship cruise lines to perform stateroom maintenance in assembly line style efficiency have come under fire and impersonal.  In this system, stewards go from cabin to cabin, performing one part of daily cabin maintenance at a time then start over, continuing with the next item on the list.  For example, they might first go through each cabin and pick up all the towels in all the cabins that will be replaced. Next, they come back and replenish towels in all the cabins one by one.  A flexible Holland America Line system takes one swing through as tours depart for shore, catching a large number of them on the first try.  Later, stewards swing back by to catch the stragglers, performing maintenance on each cabin fully, all at once.
Crystal Clear Dress Code– In another "why didn't someone think of this before" move, Holland America has a photo in the front of the shipboard life guide found in each stateeroom showing exactly what is appropriate and what is not.
Pleasant Room Service Operation- On every big ship cruise line, room service is part of the deal.  Some do it better than others with the room service experience feeling somewhere between 'we're doing this but we don't want to' to 'if we take long enough, maybe they won't order again'. Holland America Line sends room service with a smile without a long wait on hold just to place the order.
Rudi Sodamin and the Culinary Council- Master chef Rudi Sodamin heads a team of culinary experts that seem more in touch with what cruise travelers of today are looking for .  Dining venues are fully utilized to their full potential and appropriately sized to match what they are trying to do with the space.   The exciting part of this is that this particular team of culinary experts is not totally focused on creating the next gourmet delight.  The do that too but also bring interesting and unique menu items what might otherwise be termed 'standard fare' on another cruise line.
The BLEND experience– Held in a dedicated space for up to a dozen wine fans, the BLEND experience ($129 per person) engages passengers in an entirely different way than any on any other cruise line.  Individually, or in teams,
Navigator Smartphone Access- Not really an app one can download in advance of sailing, this is easier.  Simply open a browser on any internet-capable device and up comes the onboard Navigator page.
Entertainment- One of the few times this topic has made a list such as this.  I am not surprised to be adding it, although for some unexpected reasons. In addition to the Music Walk which features Lincoln Center Stage, Billboard Onboard and B.B. Kings All-Stars, Koningsdam's World Stage features a variety of featured performances.  During our sailing, everything from a juggler to a comedian, production show and more were offered at three different times, 7:15, 8:30 and 10:00pm.
Hallway Art- this is normally one of the last possible additions to any list from any ship.  On Holland America Line's Koningsdam though, the collection is quite different.  Frankly, it's not all that hard to get caught up in viewing hallway art and be caught saying "oh, I need to go!", recalling where you were going after getting lost in one of these works of art…which sort of speaks to the addictively relaxed atmosphere on this ship.  That's next.
Follow Along With Us
BACKGROUND- Recent posts that brought us here:
PHOTOS- consider these Flickr Photo Albums created prior to this sailing:
Posted Live as we sail  the North Sea to Norway
Pleasant Surprises Aboard The Holland America Line Of Today (this post)
Facebook Photo Albums
Flickr Photo Collections– check back later too- more photos loading all the time