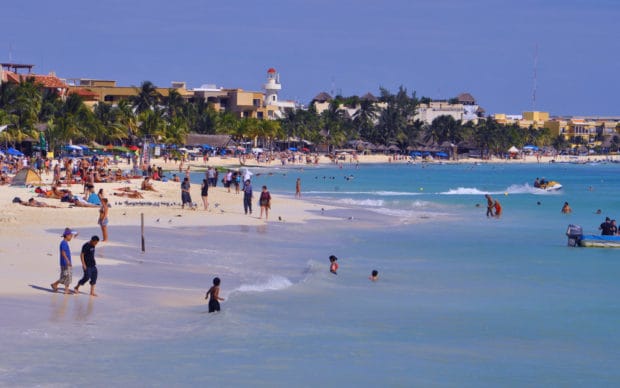 Updated Travel Safety Tips Reflect A Changing World
There are a variety of travel topics that bear repeating and updating from time to time.  Packing lists from ten years ago should probably replace "suitcase full of books" with "download books on iPad".  Tips on using a "cell phone" at sea (don't) are gone, as smartphones bring new abilities.  Travel safety tips too deserve another look from time to time.
The distinction between a traveler and a tourist can often be subtle but thinking about safety topics in advance enables us to travel wisely.
When we last sailed Holland America Line, part of the in-cabin television programming was a channel all about the different itineraries they sail around the planet.  The presentation ended with some good tips for traveling wisely.   Let's hit the highlights:
Always Arrive A Day Early, No Matter What- A great tip that we have recommended for quite some time, I like that some cruise lines take it a step further, making coming in to the embarkation city a must-do because the ship overnights there.  Especially if flying in to the embarkation port, these days there are so many reasons for flights to be delayed that flying in the day of is just not a good idea.
Never Put Your Home Address On Luggage Tags- In today's world where anyone can take your address, enter it in Google Earth and see where you live, criminals can virtually "case the place" like they might have had to do in person in the olden days of a decade ago.
Make  A Copy Of Your Passport And Travel Documents Before Leaving Home has been good advice for a long time.  Exchanging those copies with others in your travel party even better.  Today we can and should upload those copies to an online storage cloud like your Sky, Google or other cloud drive for worldwide access.
Look Back and Behind You– A common move by backpackers, look back when you get up to leave somewhere. Not so much for criminals lurking about but to see if you left something behind.
Leave The Jewelry At Home- In the past the advice was to not display flashy gold or diamond jewelry.  Today, we make that ALL jewelry, not traveling with so much as a wedding ring.
Don't Wander Into Unknown Areas is still good advice, worldwide. Every city has a "bad side of town" which may or may not be apparent to someone new to the area.  Part of a good personal security plan, also add in not to carry a lot of cash, multiple credit cards or wear jewelry.
The goal of lists like this is to enable us to be travelers as opposed to being tourists.  Travelers carry handbags across their chests as opposed to over the shoulder where they can be easily stolen.  Travelers carry an extra form of ID in addition to a passport, know a bit of the local language and notify banks and credit card companies when visiting foreign lands.     The distinction between a traveler and a tourist can often be subtle but thinking about safety topics in advance enables us to travel wisely.
Here are a few more travel safety tips: