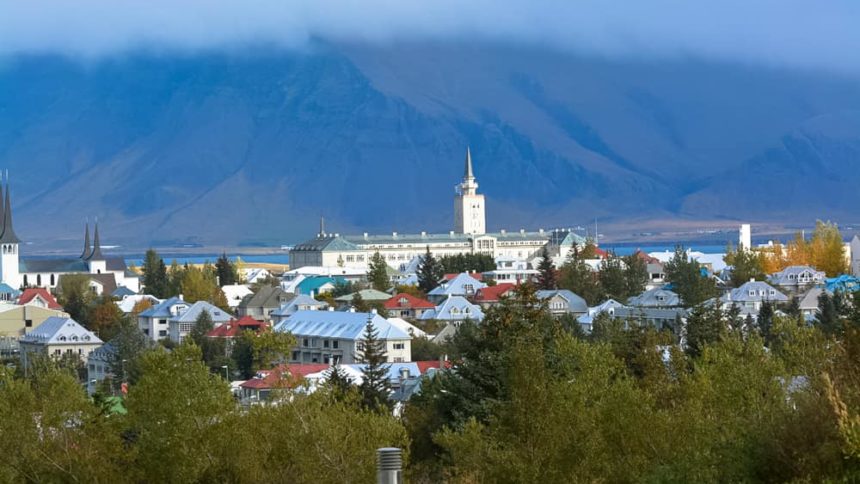 Exploring Iceland Like Vikings: Thoughtfully
Joining Viking Ocean Cruises new Viking Star on an itinerary themed In The Wake Of Vikings, I joined the sailing in progress, hopping on in Reykjavik, Iceland.  My first time in this land, it was abundantly clear from the start: I was no longer in Florida.  A stark contrast to every other place we have visited with Viking,  there was an overwhelming spirit of exploration in the air.  Or maybe that was cool, crisp air that replaced Florida heat and humidity.  Regardless, a self directed tour around town brought some interesting photos, a number of rainbows and a great day in an interesting port of call.
Reykjavík is the capital and largest city of Iceland and also the world's northernmost capital of a sovereign state. Located in southwestern Iceland, Reykjavík is the heart of Iceland's cultural, economic and governmental activity.
Founded in 1786, Reykjavík is believed to be the first permanent settlement in Iceland, founded as an official trading town and is today among the cleanest, greenest, and safest cities in the world.  I remembered learning the difference between Iceland and Greenland as 'Iceland is green and Greenland is icy'.  We'll find out about Greenland shortly, sailing there as I write this.
The Captain's daily-at-Noon announcement included highlights of what is yet to come, including a slow sailing period as we pass icebergs on the way.  Talk about exploring!  That too will be a first for me, one I sure am looking forward to.  It's also quite a contrast to what lies ahead as Viking Star makes her way to the first-ever Caribbean sailing, something we continue the countdown to right here.
Unexpected in Iceland, a variety of interesting art around the city.  Historic landmarks and UNESCO World Heritage sites aside, the understated star of the show is quite climate based as we see in one of the most unusual sunset photos I have ever had the privilege of enjoying.
One wonders if the ancient Vikings enjoyed similar sunsets in this enchanting part of the world.  We'll find out as the voyage continues and we journey further into the land of Northern Lights.  A bit early in the year for those magnificent displays, there's sure to be plenty of amazement in our very near future as we continue toward Canada, a part of the planet we are a bit more familiar with.
Still, we're traveling with Viking.  Whatever we see, wherever we go, the experience is uniquely different when viewed through the educated eyes of Viking.  Those we sail with share that spirit with each other too, elevating the shared experience offered by cruise travel to a new level not before available.   I think that is probably one of the most exciting parts of Viking coming to the familiar Caribbean.
`
As hard as I try to imagine that, I feel I am coming up short on setting the expectation.  Granted, I have not yet experienced Viking's version of Caribbean cruising, but I do know Viking quite well.  I know the people here are genuinely, singularly focused on the guest experience.  I see that every step of the way.
My first afternoon on Viking Star, I stopped by the Explorer's Lounge and had a nice chat with Eddie the bartender.  This was not a casual chat about the weather, sports, news or any safe topic one might consider a win if it happened on any other cruise ship and any other cruise line.  Eddie asked me engaging questions and we had an actual conversation about where we lived, worked and played.
This was one citizen of the planet learning from another, exchanging thoughts and ideas on a wide variety of topics.  Observed during these moments; Eddie was not overburdened with too much work and not enough time to do it as we commonly see on other cruise lines.  Genuinely happy with his job, one of the best parts was being enabled to really do his work well, to take personal responsibility for it and, get this: think on his own.  A very accurate tagline for Viking cruises, river or ocean, is that it's a "thinking man's cruise" and that rule applies to crew as well.
Viking Caribbean Countdown Posts – In Progress
Exploring Iceland Like Vikings: Thoughtfully (this post)
NEW: Flickr photo albums
NEW: Facebook Photo Albums