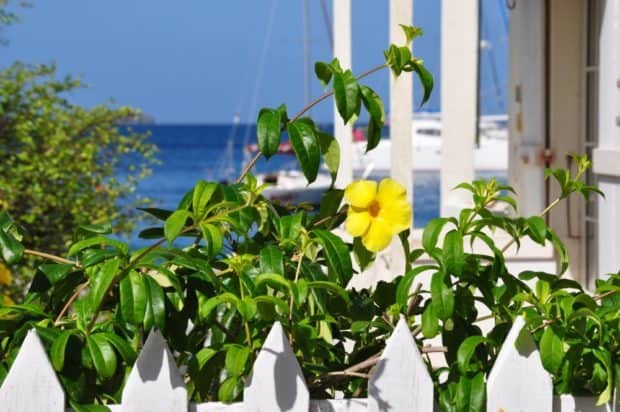 Viking Introduces Previously Ignored Caribbean
Royal Caribbean tiptoed around the topic a bit, touting the historic value of Falmouth in Jamaica when the purpose built cruise port was opened.  When was the last time you heard anything about historic Falmouth?  Carnival Corporation hit the mark in the Dominican Republic then jumped in with both feet as new Fathom brand took Americans to Cuba, along with a hotel to stay in, for the first time in forever. Now, Viking Cruises is poised to present a previously ignored Caribbean many of us have never seen before.
The easy, documentable fact of this story: Viking Ocean Cruises' Venice class cruise ships are smaller and carry just 930 passengers.  That size enables them to stop at ports of call that larger ships can't.  Well, they might stop there, but run a very real risk that their sheer size and the number of passengers going ashore would overwhelm the port infrastructure.   We've seen it at popular Caribbean ports when five or six ships are calling:  wall to wall people as far as the eye can see.
But that's just one part of the story.  The easy part.  Also not the most unique part.
We've been to Caribbean islands on smaller ships and enjoyed the experience.  Viking Ocean Cruises are not the only choice for ships with fewer passengers.  They are, however, the only cruise line that offers the unique Viking experience as well as some distinct Viking advantages, many of which we have covered in this Countdown To The Caribbean series.
Still, let's review what Viking calls The Viking Difference:
The Viking Difference: The Thinking Person's Cruise™
We travel to explore, to learn, to understand. At Viking, we believe travel should be more than just a trip—it should be a doorway to cultural insight and personal enrichment. That's why our intimate, inclusive cruise itineraries are designed to help you explore nuances of your destination: its food, culture, people and customs. Here's some of what we feel defines the Viking Difference:
SMALL SHIP EXPERTS. On a Viking ship, you will sail into the heart of your destination, so you can explore up close and in depth. The size of our vessels—with just 930 guests—gives us greater maneuverability, allowing us to dock where the mega-liners cannot, giving you more access to your destination and more time to explore. From our prime, central berths in the world's great cities and seldom-visited ports, enriching discoveries are just a short walk from your ship.
THE VIKING WAY. With more itineraries in more destinations worldwide, we offer behind-the-scenes insights and opportunities that set us apart from other travel companies. While our included and optional shore excursions cover cultural and historic highlights, we also go beyond, sharing with you The Viking Way with our Local Life, Working World and Privileged Access experiences—opening doors to people and places otherwise difficult to visit.
CULTURAL ENRICHMENT. Our Culture Curriculum, an exclusive onboard program, brings local history to life with lectures on history and art; tasting of vintage wines from your destinations; restaurant menus inspired by local cuisine; informative port talks; enriching Destination Performances featuring folkloric shows and musicians playing regional and classical music; and an onboard cooking school allowing guests to learn how to prepare local specialties. Enlighten yourself further with our Library's carefully curated collection of informative and inspirational books. LEARN MORE
SERENE SCANDINAVIAN SPACES. Expand your horizons on our elegant, intimate ships, designed by experienced nautical architects and exclusive hotel designers to help you connect with your destination in every way. We've designed our vessels down to the most minute detail—from the serene Wintergarden, perfect for a calming cup of tea; to our Scandinavian-inspired Spa, a Nordic sanctuary of wellness; to the Explorers' Lounge, where you can share your latest adventures with fellow travelers. The perfect retreat to relax and begin your day refreshed, each well-appointed stateroom is an open and airy sanctuary with a sweeping view of your destination. TAKE A 360° TOUR
DESTINATION-FOCUSED DINING. Whatever your tastes, we believe dining is an important part of your journey. That's why we celebrate dining both on shore and on our ships. Our ocean vessels put the spotlight on fine dining in The Restaurant, which serves three full meals and the widest selection of culinary options. Our alternative restaurants, the World Café, The Chef's Table and Manfredi's Italian Restaurant, serve always available American classics and regional specialties—so you have choices, not just in food selection but where and how you enjoy them. LEARN MORE
GENUINE & THOUGHTFUL SERVICE. At Viking, our Swiss-trained, friendly and knowledgeable staff are all devoted to making your onboard stay the most memorable possible. Our ships are small and intimate, and every member of our staff—from stateroom stewards to the Explorers' Desk team—is dedicated to personally hosting you. We are quite confident we will exceed your expectations that we have guaranteed our award-winning service—the only cruise line to do so. LEARN MORE
VIKING INCLUSIVE VALUE. At Viking, we firmly believe that you should not have to open your wallet every time you want a cup of coffee, a glass of wine or an excursion ashore. Instead, our goal is to provide you with great value, so we've designed our cruises to give you more for your money with a cruise fare that includes everything you need, from meals and beverages to shore excursions and Wi-Fi. That is what we call Viking Inclusive Value.
If we have not documented all of the above, we will before this Countdown To The Caribbean is over.  One of the best parts of the Viking Ocean cruise experience comes from not trying to be everything to everyone, something other cruise lines try to do, some more successfully than others, creating a great amount of disparity in the marketplace.    This sums it up very nicely, as I think you will see if sailing with Viking in the Caribbean.
What We're Not.
When most cruise lines are building bigger and more over-the-top ships, we provide a thoughtful, authentic and well-designed small ship experience that brings you closer to the world's cultures. You will not find casinos, kids, umbrella drinks or needless distractions. Instead, you will cruise to intriguing and often little-known ports, enjoying ample time ashore, many overnight stays and an included excursion in each port of call. And since a cruise with Viking is an inclusive experience, there is never any sales pressure to purchase spa packages or specialty items from our menus. Any extras you add are entirely up to you.
PreCruise Countdown Posts – In Progress
Viking Introduces Previously Ignored Caribbean (this post)
Coming Soon– Live Day By Day Reports From Viking Star
Travel Day To Iceland
Reykjavík, Iceland
Cruising the Irminger Sea
Nanortalik, Greenland
Qaqortoq, Greenland
Cruising the Labrador Sea
L'Anse aux Meadows, Newfoundland, Canada
Cruising the Gulf of St. Lawrence
Saguenay, Quebec, Canada
Quebec City, Quebec, Canada
Arriving In Montreal, Quebec, Canada
New York City- getting there, transfer to the ship, sightseeing along the way, embarkation
At Sea- Exploring the ship and what to do on board
At Sea- Dining detailed
At Sea- Enterainment available onboard
San Juan, Puerto Rico
San Juan, Puerto Rico
Tortola, British Virgin Islands (Road Town)
St. John's, Antigua
St. Lucia (Castries)
Bridgetown, Barbados
Guadeloupe (Pointe-a-Pitre)
St. Kitts (Basseterre)
St. Martin (Phillipsburg)
St.Thomas, U.S. Virgin Islands  (Charlotte Amalie)
San Juan, Puerto Rico
Coming Soon- Daily Flickr Photo Albums Posted Live From Viking Star
Reykjavík, Iceland
Cruise the Irminger Sea
Nanortalik, Greenland
Qaqortoq, Greenland
Cruise the Labrador Sea
L'Anse aux Meadows, Newfoundland, Canada
Cruise the Gulf of St. Lawrence
Saguenay, Quebec, Canada
Quebec City, Quebec, Canada
Montreal, Quebec, CanadaNew York City
At Sea
At Sea
At Sea
San Juan, Puerto Rico
San Juan, Puerto Rico
Tortola, British Virgin Islands (Road Town)
St. John's, Antigua
St. Lucia (Castries)
Bridgetown, Barbados
Guadeloupe (Pointe-a-Pitre)
St. Kitts (Basseterre)
St. Martin (Phillipsburg)
St.Thomas, U.S. Virgin Islands (Charlotte Amalie)
San Juan, Puerto Rico