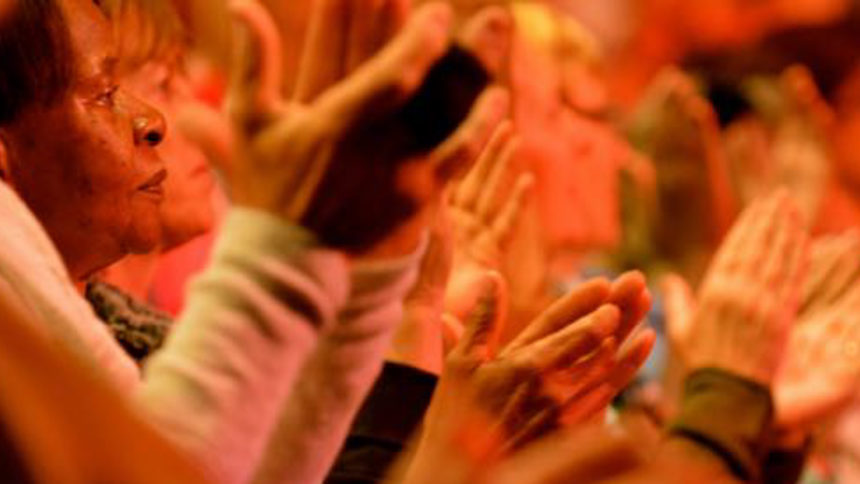 The Collectively Intelligent Cruise Cake Gets Iced
By the end of our first day on Oprah's Share The Adventure Cruise, we had seen and done a lot.  Just getting to Seattle from Orlando for boarding the ship took about as long a flight to Europe. Once aboard, getting settled in then down to business with made for a full day, ending with this message:
With every experience, you alone are painting your own canvas, thought by thought, choice by choice.
That was the thought from Oprah that many of the 2000 Holland America Line travelers took to sleep that night. Perhaps it planted a seed in their brains.  Actually, I'd bet on that.  We saw proof early the very next morning at a Just Breathe morning yoga session.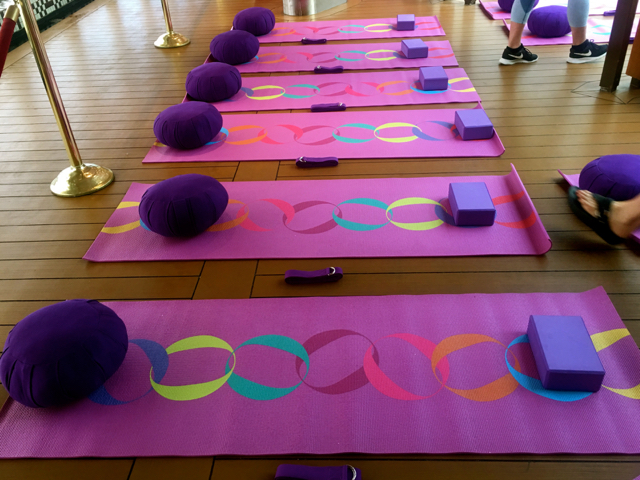 I arrived early and planned on taking a couple photos while waiting for the buffet to open for breakfast.  Oprah cruise themed yoga mats were set up all around the covered pool area. At 6:30, passengers started flowing into the area.  Still, I thought the 200 yoga mats set up would be a challenge to fill up for a number of reasons.  It was the morning after the often long travel day that got us here and a day at sea as well.  That usually translates to sleeping in.  That will be the last time I underestimate the power of the Oprah brand and what it brings to the table for the world of travel.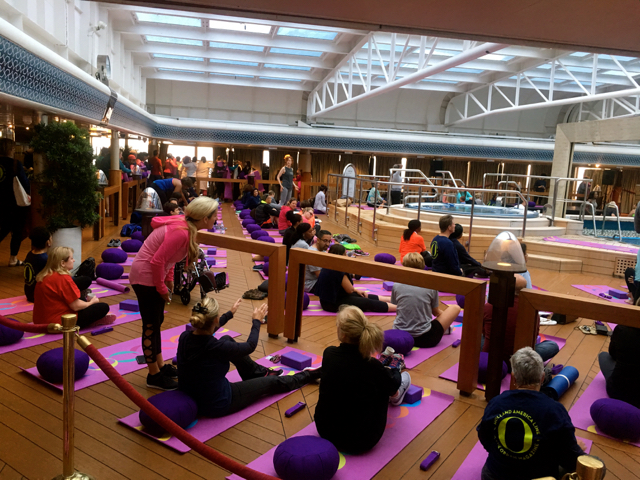 The place was packed and the event started a little late as crew scrambled to make space for more people to participate. Still, there was an Oprah-infused air of positivity on deck that morning that was undeniable.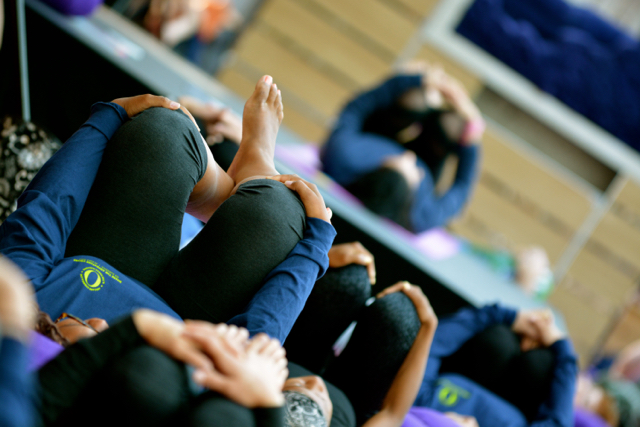 "Greet the morning with meaningful meditations and daily intentions," said the printed When & Where onboard newsletter and device-driven Holland America Line Navigator, continuing the theme set in writing with that pillow thought from the night before.  "Enjoy the health benefits of exercise, all inspired by O, The Oprah Magazine's focus on helping you live your best life".  And there it was.  That Live Your Best Life thought familiar to Oprah fans would be the simple but powerful focus of the day.   We would not have to wait long to see the next step in that process.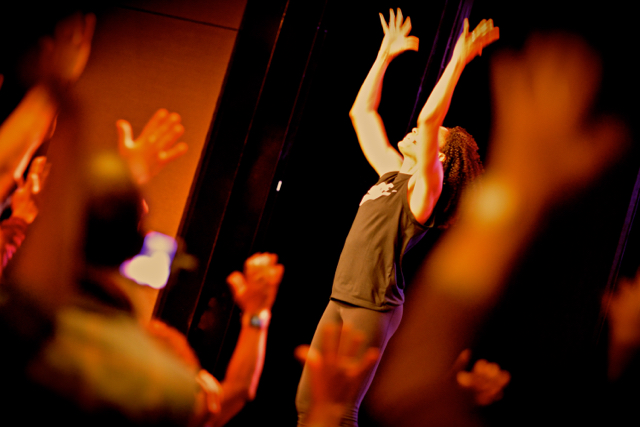 In the ship's Mainstage theater we would see really quickly why motivational coach Angela M Davis is also known as a Fitness Evangelist.  On a day that began with stretching minds and bodies, Davis got passengers up off their feet.  The former member of the USA Track and Field Team lives by the motto of being "too blessed to be stressed", taking the handoff from morning Yoga in a similar direction that was equally meaningful.  Two events in, the onboard experience bar began to be raised.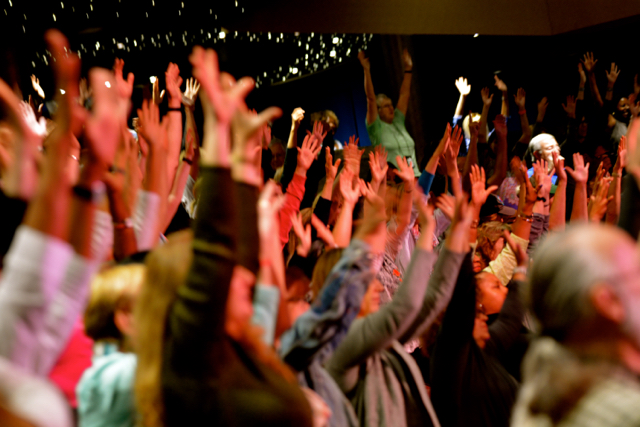 Later in the day, another well-attended event would have Gayle King, Editor at large and Lucy Kaylin, Editor in Chief taking us behind the scenes with an interesting presentation of what it takes to produce O, The Oprah Magazine.  Impatient Foodie founder and author Elettra Wiedermann would bring tips for healthy eating on while on the ship.  We would learn all about cooking salmon in the Culinary Arts Center, recently energized by a rock solid partnership with America's Test Kitchen, the Consumer Reports of TV cooking shows.  And the hits just keep on coming.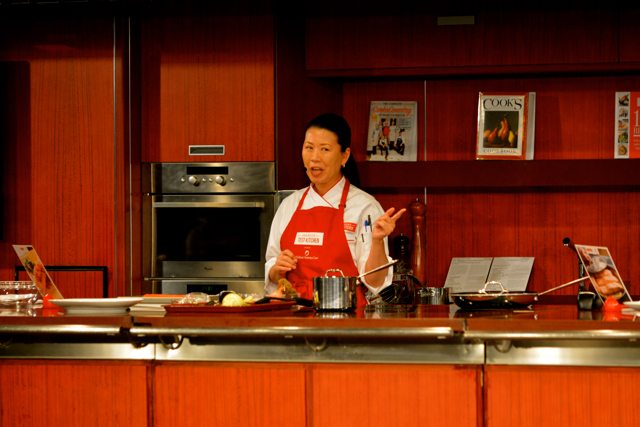 The Collectively Intelligent Cruise Cake Gets Iced
This Oprah infusion comes at a time when a great amount of the heavy lifting has been done. A collectively intelligent effort has woven its way throughout the organization.  Regular readers of this space know it's that collectively intelligent effort that has taken Holland America in a very positive direction already.
New to the scene?  See This Is Holland America Line? Yes It Is And They're Playing Our Song! for a detailed overview of the groundwork already in place.  Later, not now.
Twitter version: Collective intelligence = draw on the capabilities and knowledge, of everyone in the organization to craft new onboard programming.
The day ended with Oprah quote card on our pillows, food for thought during the night along with a destination-specific tip from the cruise line.
Create the highest, grandest vision possible for your life because you become what you believe.
Oh my goodness.  That one hit home even harder than the first one, emulating a similar thought that defined my father's life so much that we put it on his headstone.  "As a man thinketh" is the title of a book of the same name published by James Allen in 1903.  The full quote is "As a man thinketh in his heart, so is he".  True and inescapable.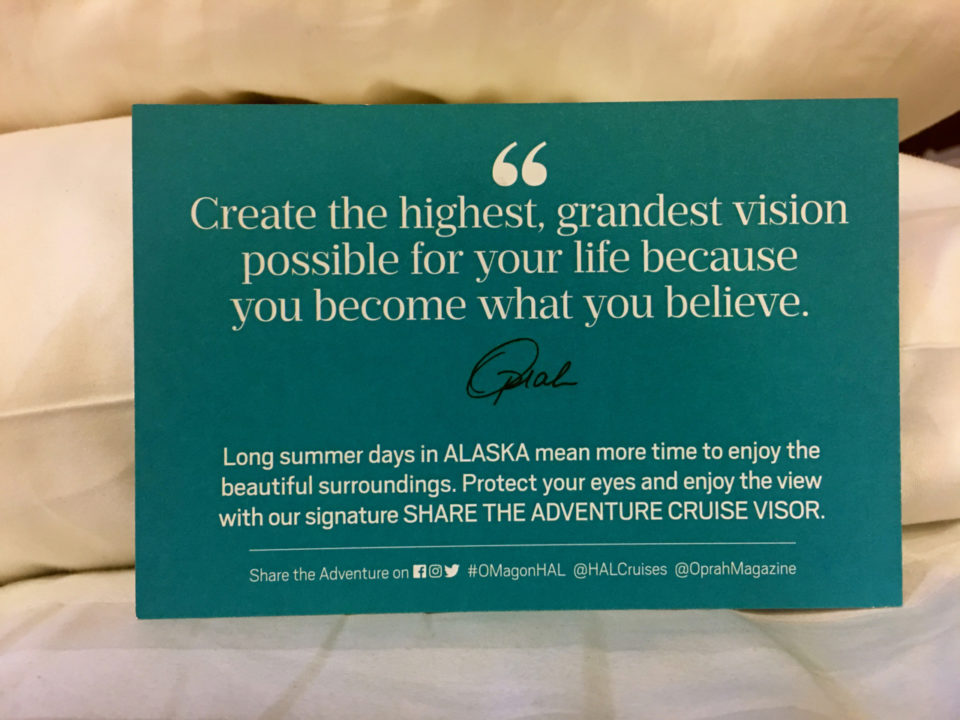 What seems to be happening here is a carefully planned sequence of events that will capitalize on an already forward thinking program.  Now we are beginning to tiptoe into travel industry-altering ground that will be defined by what we walk away from this experience with.  We're far from the finish line where the experience will be put to test and the questions are starting to roll in.
What will linger behind onboard Holland America ships after this themed cruise is over?
What will we take home in addition to the marvelous travel experience an Alaska cruise (with any cruise line) brings?
Stay tuned- that's coming up.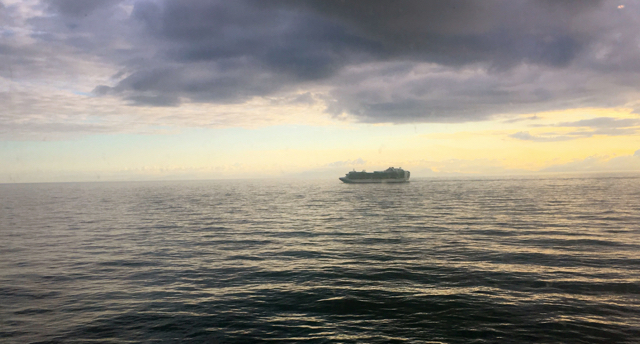 Follow along with us a number of ways too.