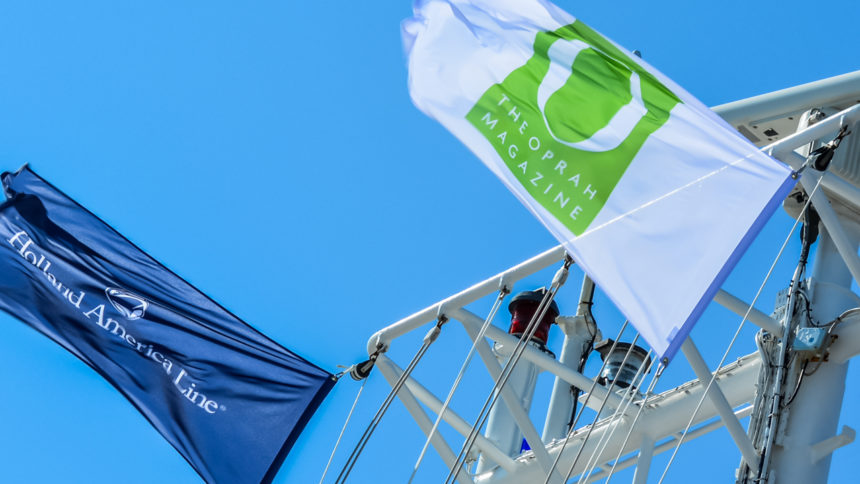 TKO: Oprah Takes On Cruising, Wins In First Round
A cruise to Alaska usually starts out about like any other sailing: arrive at the embarkation city, make it to the ship, get on board and sail away.  Mixed in with all that is the anticipation of what lies ahead; commonly at its highest level just before the giant ship starts to actually move.  Such was the case as Oprah's Share The Adventure cruise sailed away from Seattle on Holland America Line's ms Eurodam.
Up until that sailaway moment, this was a dream that travelers commonly plan for quite some time. That's true of any cruise, anywhere in the world it might take them. Alaska brings another layer of anticipation like few other places on the planet.  But let us put the wonder of Alaska on the back burner for a moment. Something else is cooking that requires our immediate attention.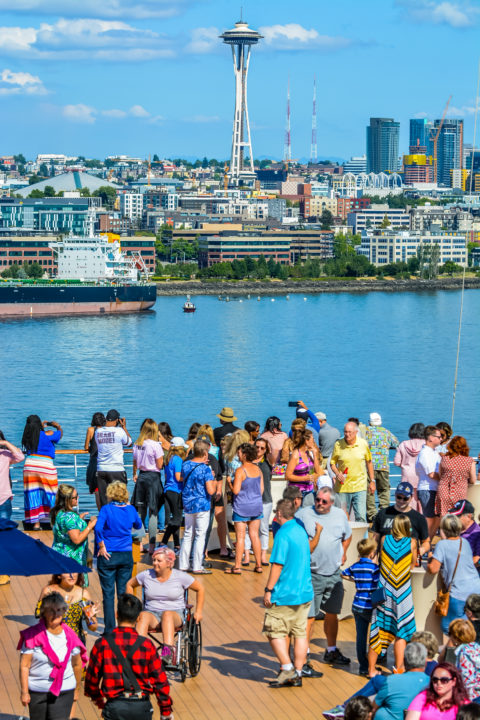 On this particular sailing, an additional layer comes from the undeniable Oprah element.  We knew that would be a part of the experience, but thought of it as something more along the lines of a themed cruise…like a regular cruise but full of the fans of rock stars, movie buffs, motorcycle enthusiasts or something along those lines. That is not at all the case here.
The Oprah element started before boarding and carried forward throughout the first day.  Before we get too far, take a look at the nicely-timed schedule of events:
If you follow us on Facebook, you already have most of the images gathered this first day.  Frankly, the visual story has been told.  You have already seen that.  More important here is the wildly popular Oprah element that has already woven itself into the Holland America onboard experience.  That began before walking on the ship as O, The Oprah Magazine t-shirts were given out and embarking passengers posed for photos with Cardboard Oprah.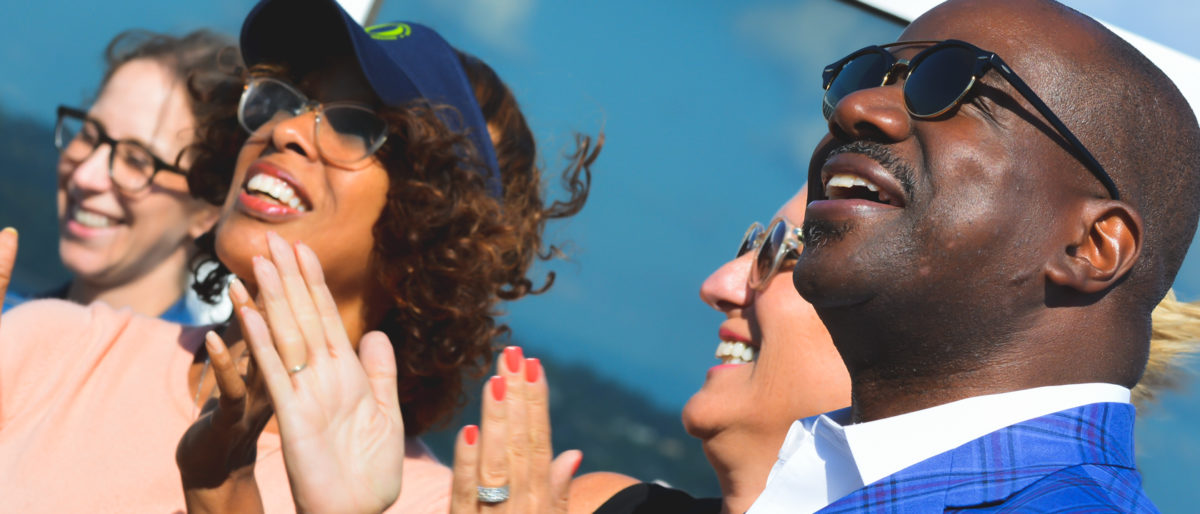 At sailaway two flags (pictured) were raised, one for Holland America Line and another for O Magazine.  Now it was real.  The evening proceeded as one might expect with a variety of events around the ship, dinner at a choice of interesting venues and more.  That said, resolving the matter of how would the Oprah element play out as we sailed came upon returning to staterooms after turndown service.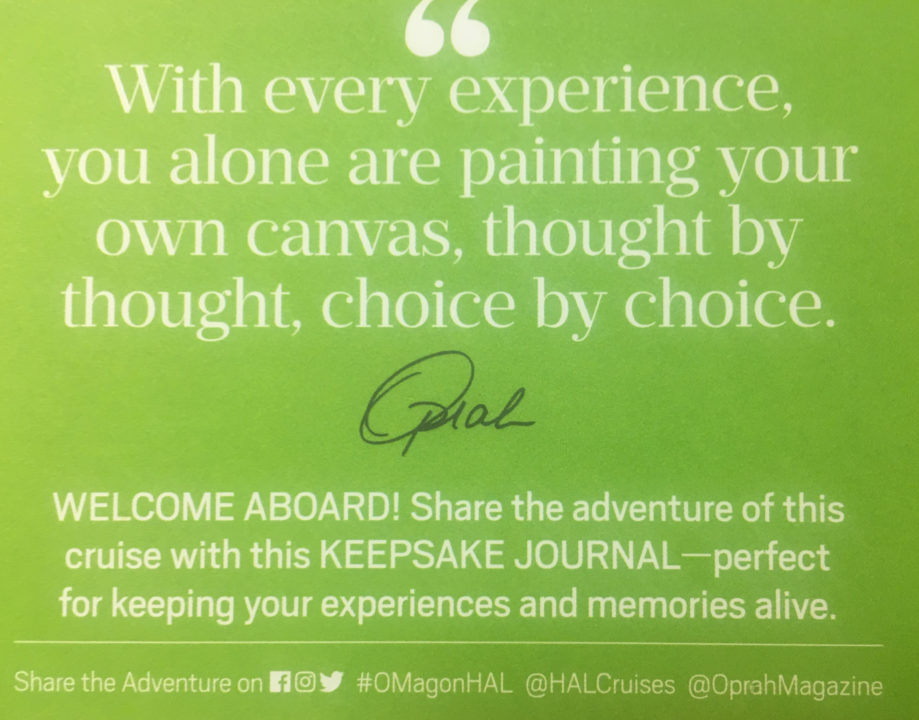 This thought alone wraps up the day and defines what the Oprah/Holland America partnership promises to bring to the world of cruise travel.  Want to get a really good feel for that?  Hand write this quote on a piece of paper or type it somewhere on the device you are reading this on.  No really; do that.
"With every experience, you alone are painting your own canvas, thought by thought, choice by choice."
I'll stop right there.
Think about that until next time.