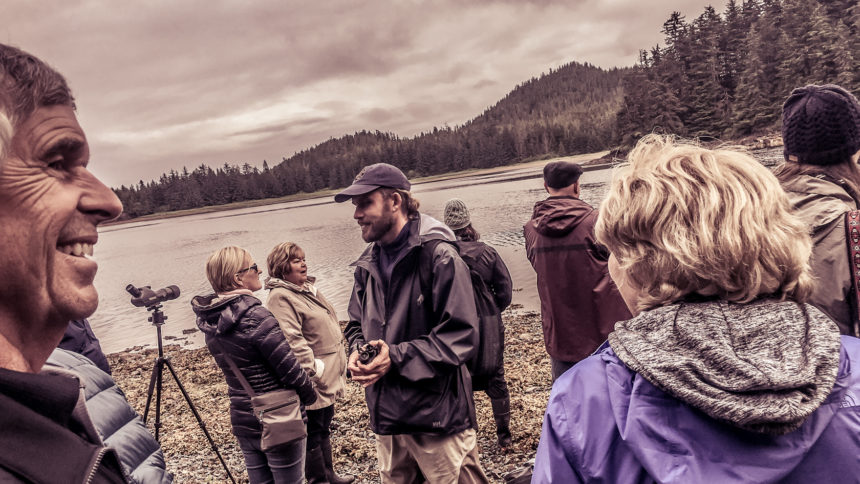 Sailing from Seattle non-stop North to Alaska was a brilliant idea.  That time at sea allows nearly two days to prepare for the potential adventure ahead in the land of the midnight sun. Much like a cruise-tour that might start or end with a few days on land and a ride on the Alaska Railroad,  putting some distance between real life and the carefully orchestrated onboard Alaska experience enables some great travel moments. In the case of Oprah's Share The Adventure Cruise, the cake had been iced during that time. Now it was time to take a great big bite of it.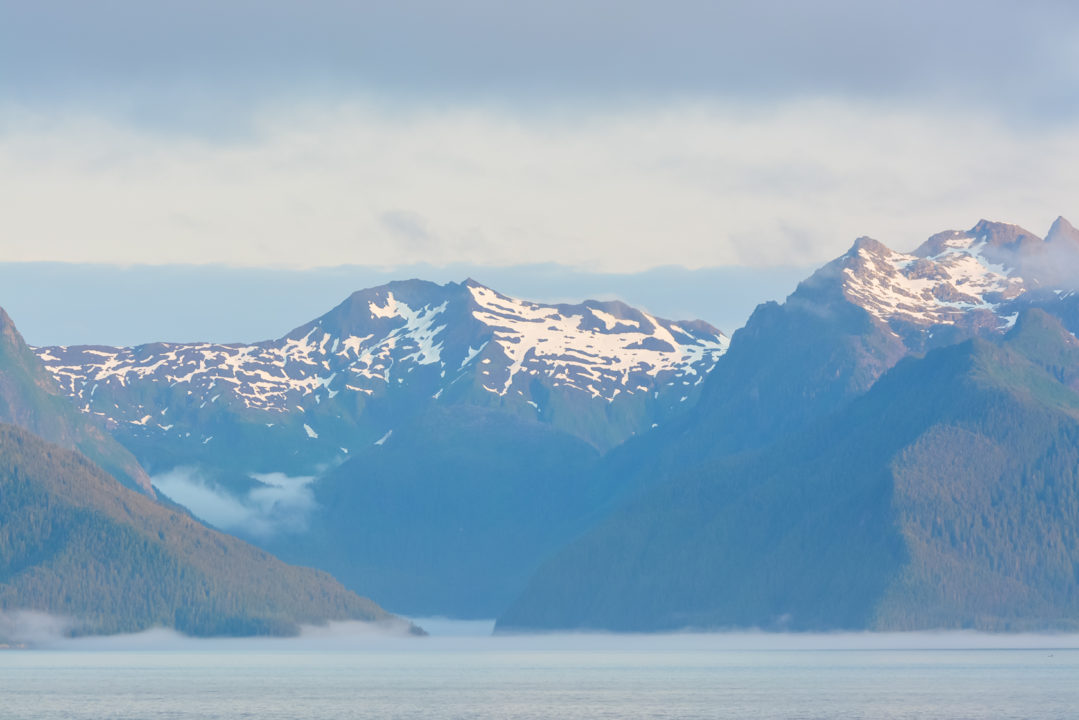 Today was our first day in Alaska after sailing North non-stop from Seattle on Holland America Line's ms Eurodam.  It was also the first destination we stopped at after a couple days of inspiring onboard programming, sourced from the positive message of O, The Oprah Magazine.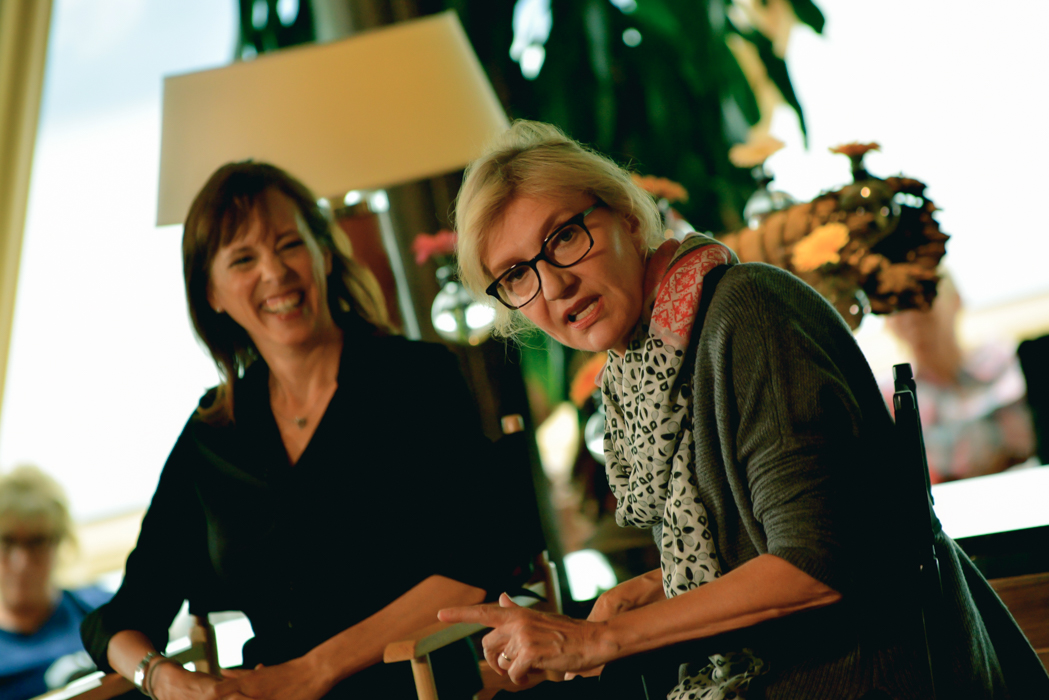 On the way, the first-ever meeting of O's Reading Room happened on board the ship.  Pulitzer Prize winning author (and a really nice lady) Elizabeth Strout was on with O, The Oprah Magazine Editor-in-Chief Lucy Kaylin. Event planners thought the more intimate top deck Crow's Nest observation lounge would be a good choice for a book club-like presentation followed by a Q&A with both Stout and Kaylin.  Event planners were right until an overflow crowd packed the space in another nod to a couple things.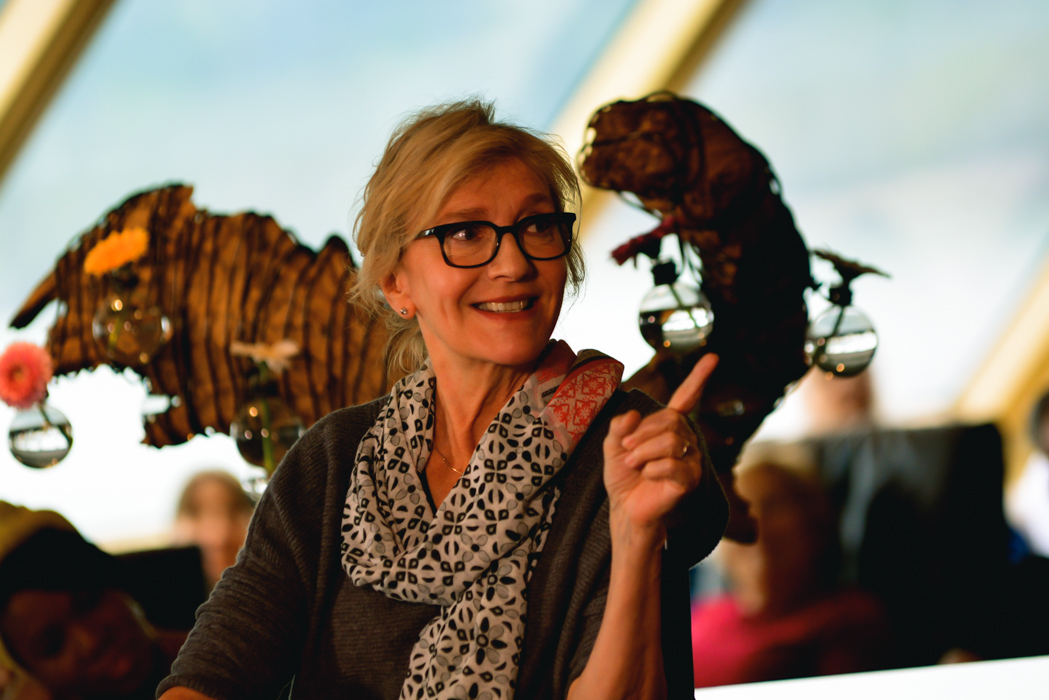 Confirming that reading is a big part of the cruise travel experience for many, passengers came armed with questions, testimonials to the author and a surprisingly engaging conversation.  This was going to work well however it plays out on future voyages of ships in the Holland America Line fleet.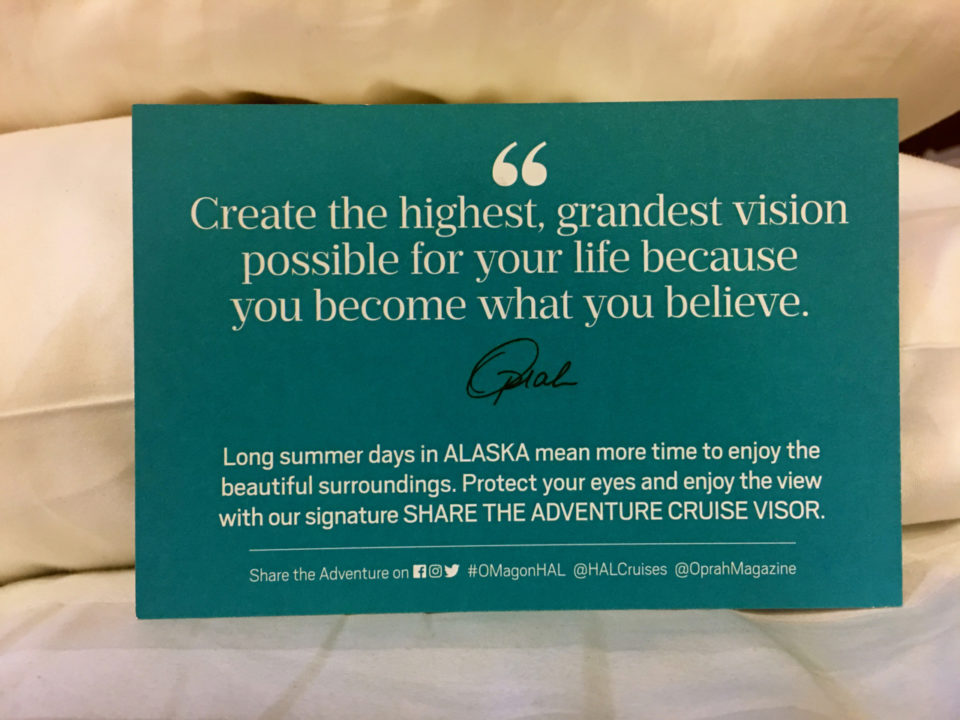 Participation in the event was also a testament to the engaging power of the O, The Oprah Magazine's positive message.  Not everyone on this sailing booked it because of the Oprah-infused programming. Still, they showed up at this event as lovers of reading, knowledge and the infectious energy that has permeated the ship. I talked to a couple from Australia who had no idea Oprah was going to be on the ship.  They knew who she was but were not fans…"until now" said George as Susan nodded in agreement.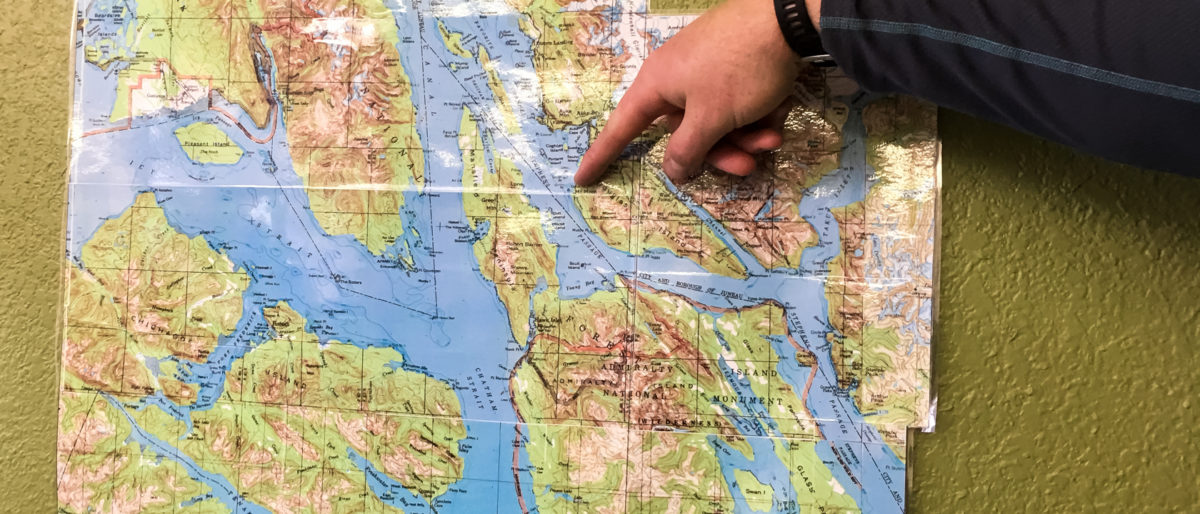 The big event of my day was a Bear Watching Expedition by float plane which very quickly became the Bear Hunting tour among us who went.  I was quickly corrected by a native Alaskan about that though. "We hunt them to eat, you watch them".  Got it. Got the photo too, but almost didn't.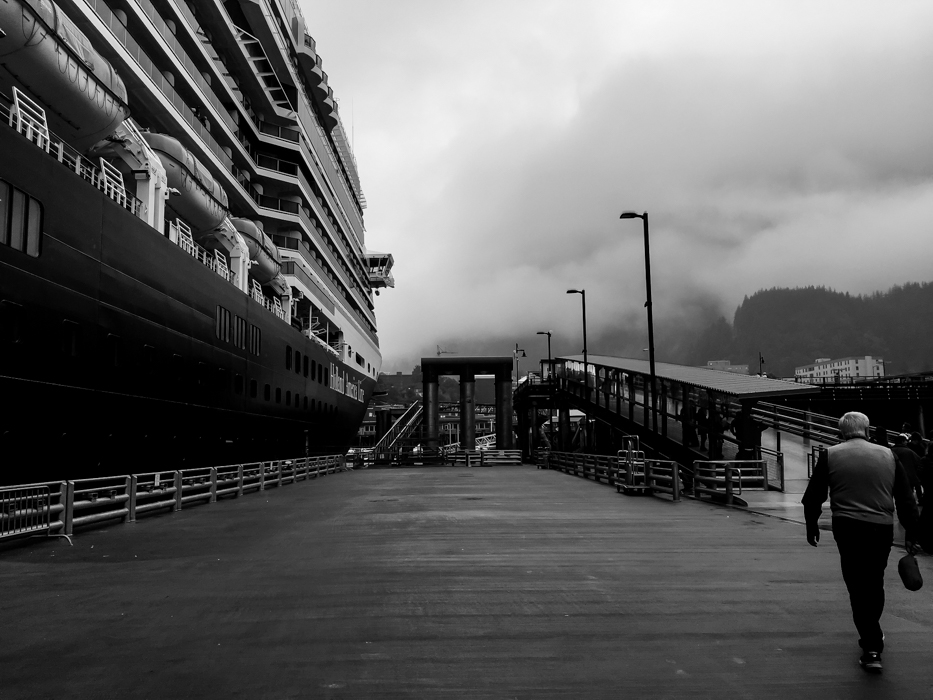 Weather in Alaska requires a lightweight raincoat as a must-have packing list item…for exactly the day we had in Juneau.  Typical of weather in Alaska, conditions can change rapidly.  Arriving around Noon, the sky was overcast and what looked to be a flight-restricting ceiling lurked.  Our afternoon Bear Watching Flight Tour happened as planned, although it was a toss up at one point.  Not because of the weather though.
Around Noon, word spread around the ship and ashore that Oprah had arrived.  Standing on the dock, waiting for the tour to begin, we were instructed to stand back as the security force had to make way for some vehicles that needed to drive down the dock to the ship.  Oprah was scheduled to leave for Dog Sledding or maybe mountain climbing/moving.  It's hard to say.  Just about the time it looked like some action was happening at the ship, our tour guide arrived and the choice had to be made….Wait for Oprah or hunt for bear photo opportunities.
We took the bear opportunities after the thought of the day rolled through a head or two: 
"With every experience, you alone are painting your own canvas, thought by thought, choice by choice"- Oprah
I'm glad we did.   We found bear early in the tour and, as wildlife viewing in Alaska often goes, had a very short window to capture images of a mama bear and a cub across a stream.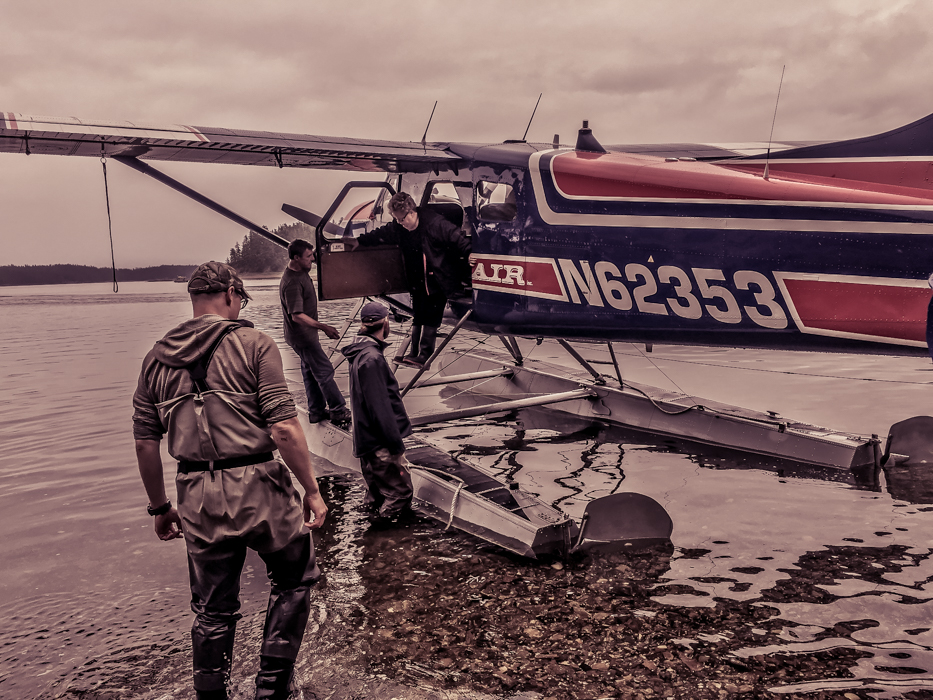 Interestingly, the only way this happened was because of two cruise-related events.  We made that choice to go probably because that thought pushed us in that direction.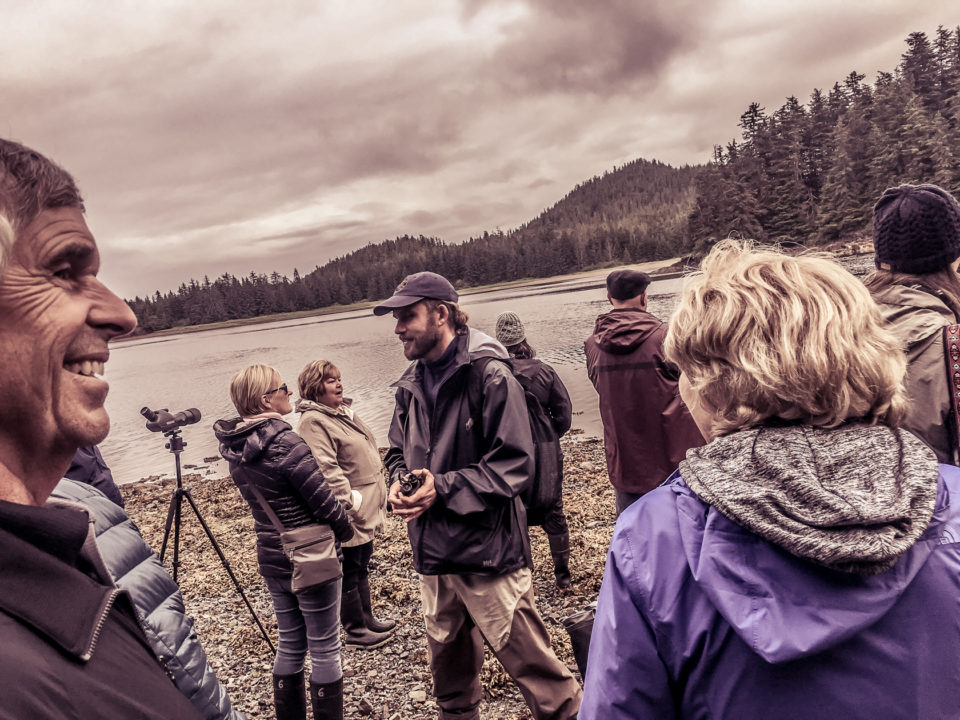 The photo I was able to get came because of someone I met on a Costa Cruise many years ago.  Professional wildlife photographer Bart Card has been published in wonderful places like National Geographic.  He once told me, "shoot the biggest photos you can so you have something to work with later".  I kept that little tip around and it served me well today.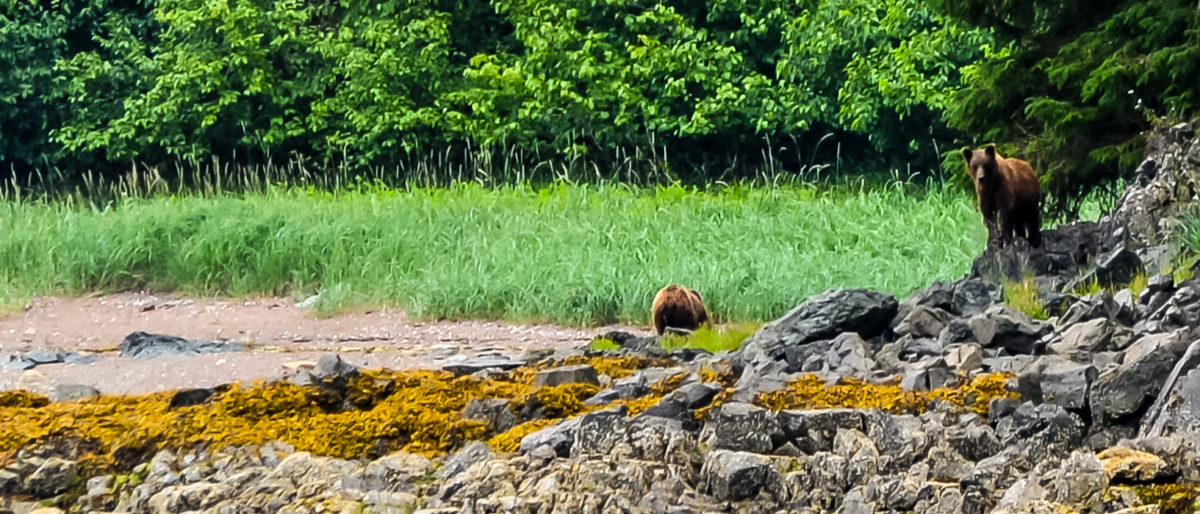 I think this is a really good example of how very nicely this infusion of O, The Oprah Magazine is going to work with the world of cruise travel.  Wildlife viewing is more often than not a game of chance.  Looking for whales, eagles, and bears, doing so in Alaska is a good bet; there are more of them here than many other places in the world, increasing the odds.  Still, a  lot of our five-hour tour was spent waiting.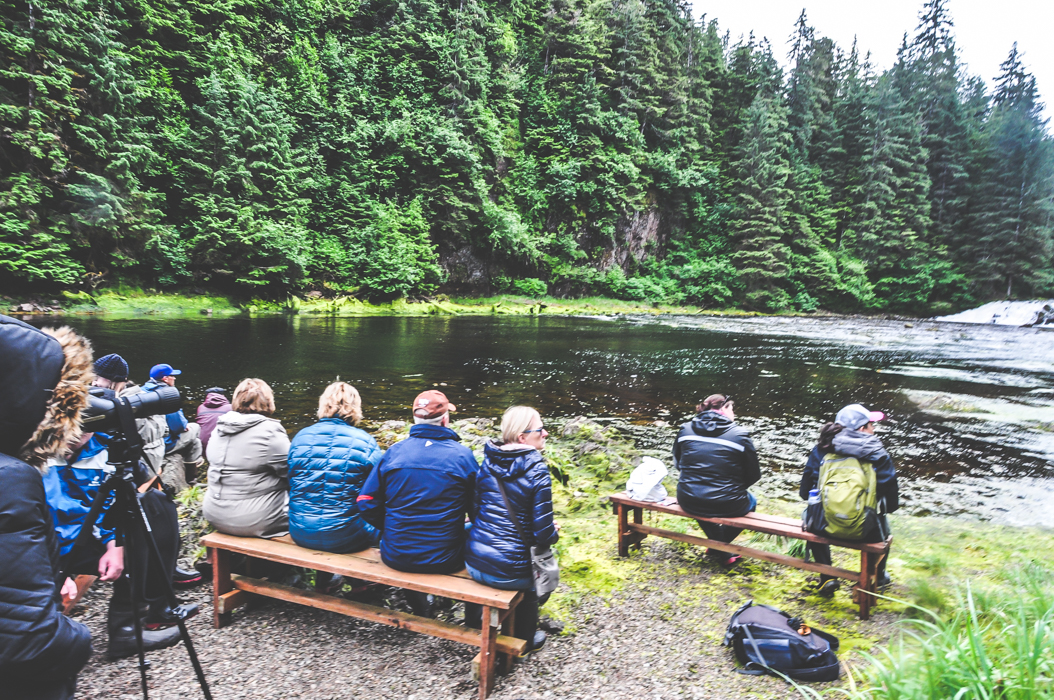 Waiting is part of any sort of travel.  We wait for flights to take off then wait on the plane for it to arrive anticipating the trip ahead. We wait for luggage when we land and hope to see it come off the plane.  At the ship we wait a while to get on. Then it all seems worthwhile.  On this sailing, we walked off the ship with a bit different view already, infused by engaging a decidedly different big ship cruise travel experience.  Already. First port, first tour, first chance to apply lessons learned.  Somehow that waiting seemed more pleasurable, every step of the way.
Intuitively appropriate, after a long day touring the thought left behind to sleep on that night fit like a glove: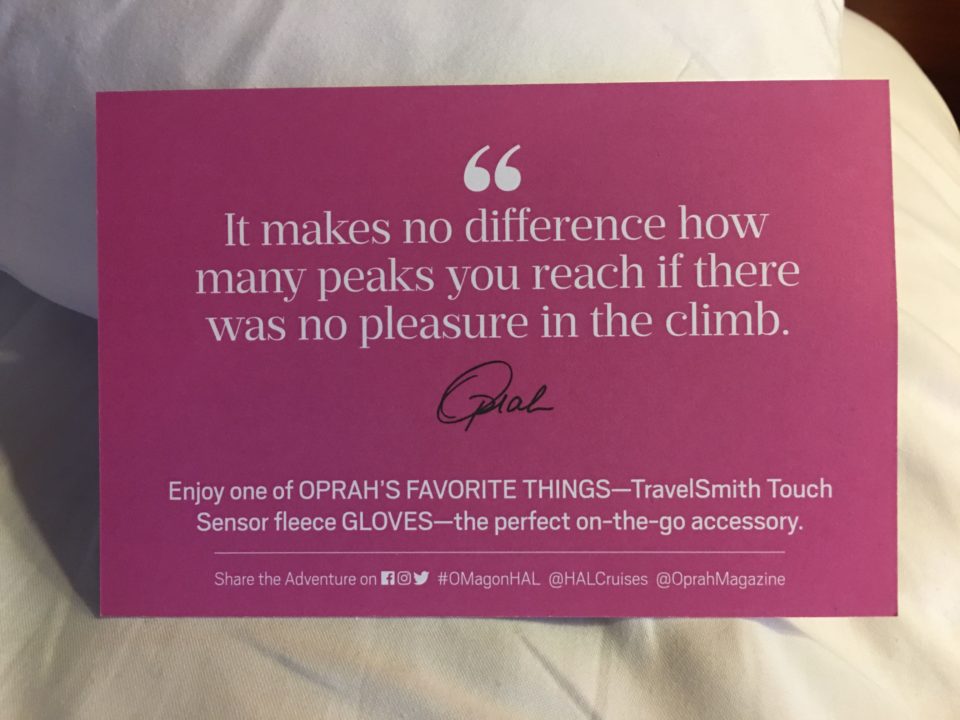 How true.
See more coverage of our Holland America Line sailing of Oprah's Share The Adventure Cruise