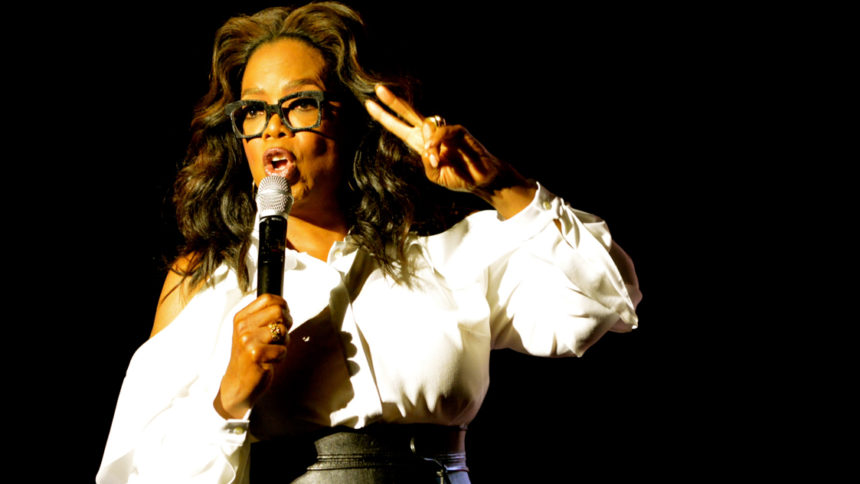 Oprah Infusion A Solid Win For Cruise Travelers
One of the big reasons many passengers booked Oprah's Share The Adventure Cruise with Holland America Line was, well, Oprah herself.  Available time on the first three days of the seven night Alaska sailing had been programmed wisely, setting up the main attraction to swoop in and seal the deal.  Oprah did that.  More importantly to us in this space, Oprah planted 'live your best life' seeds to take home, questions to ask and answer and more.  Building on the renewing and personal self expanding experience that can result from a cruise, the Oprah element looks to be a good fit indeed.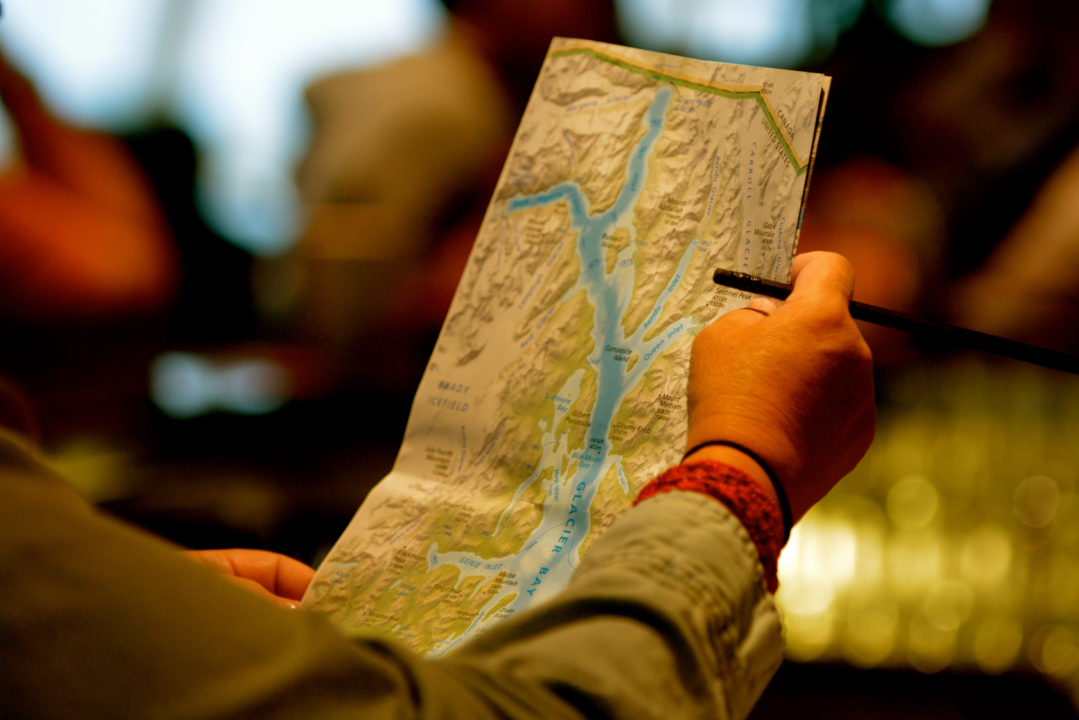 It was a day for big things, starting with glacier viewing all day long.  Early in the morning, U.S. Park Service rangers boarded 2000-guest ms Eurodam for the day.  If you have been to Alaska, you know the drill: Rangers narrate what we see from the bridge as passengers wander on and off deck to view gigantic glaciers.  Interesting facts are picked up along the way like that there are three kinds of glaciers: expanding, stationery and receeding.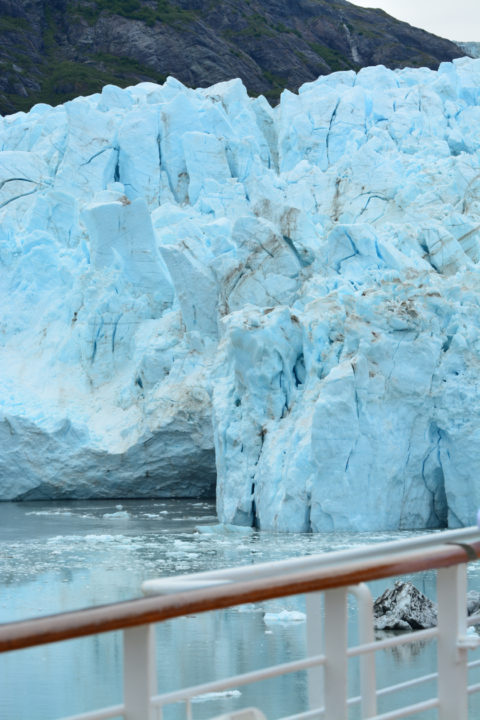 Expanding are growing, stationery are about the same as they always have been.  Receeding glaciers make up most of those in Alaska, as global warming continues to take its toll on the planet.  I'd like to think that the timing of Oprah's appearance on the ship was related to those facts.  Much of what Oprah had to say pegged each of us as in a state similar to those glaciers.  More importantly, wherever we are in that process, we can change it.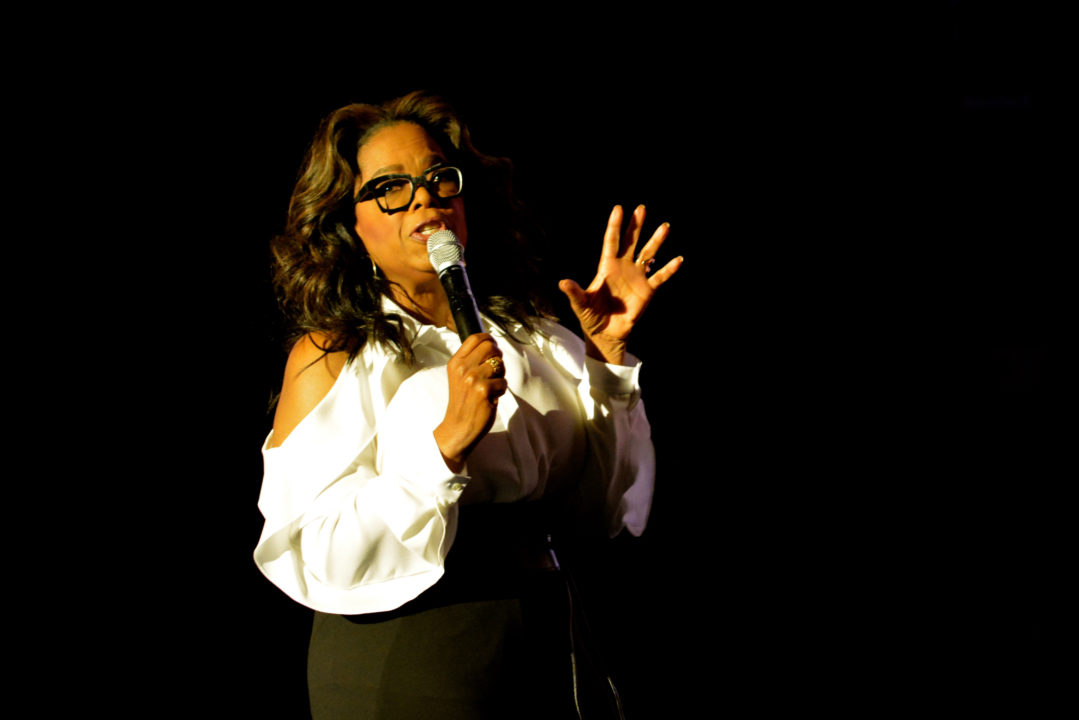 Oprah began by asking the audience to walk back to the home they were raised in.  "Look inside and what do you see?"  Oprah shared her view; that of a smart girl who was not in the best of places. Still, using her difficult past as starting place, she built a wonderful life.
A few examples: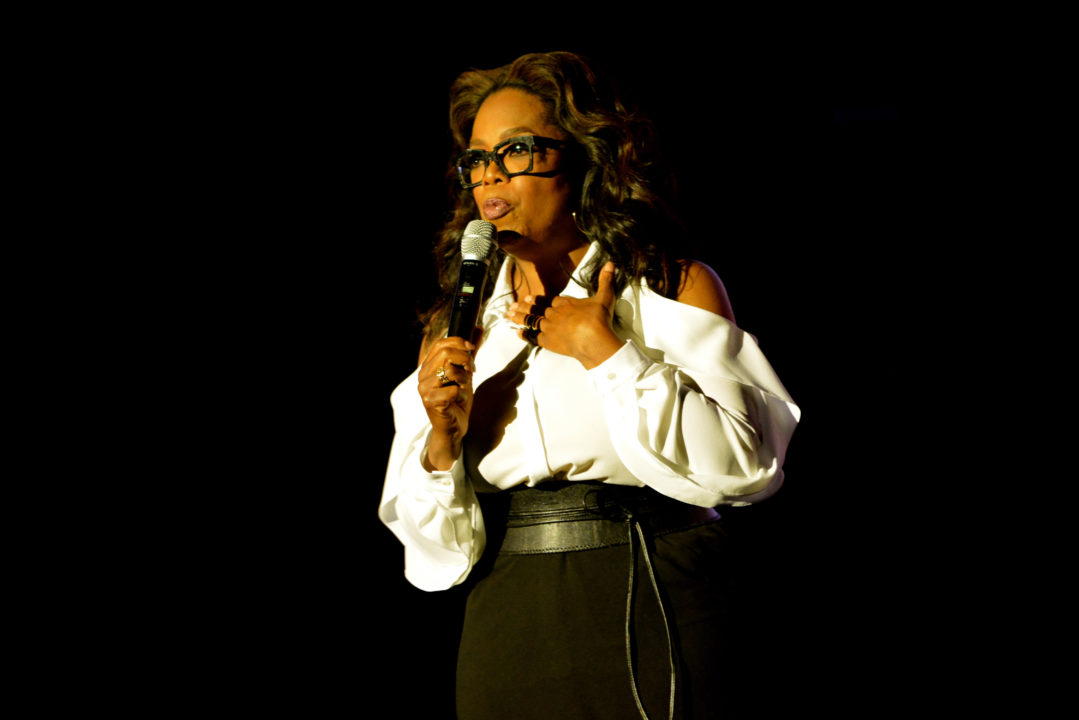 "Nothing that has happened to you has been time wasted."
Every hurt, every pain, every disappointment…every single thing that has ever happened to you has made you who you are and what you can become.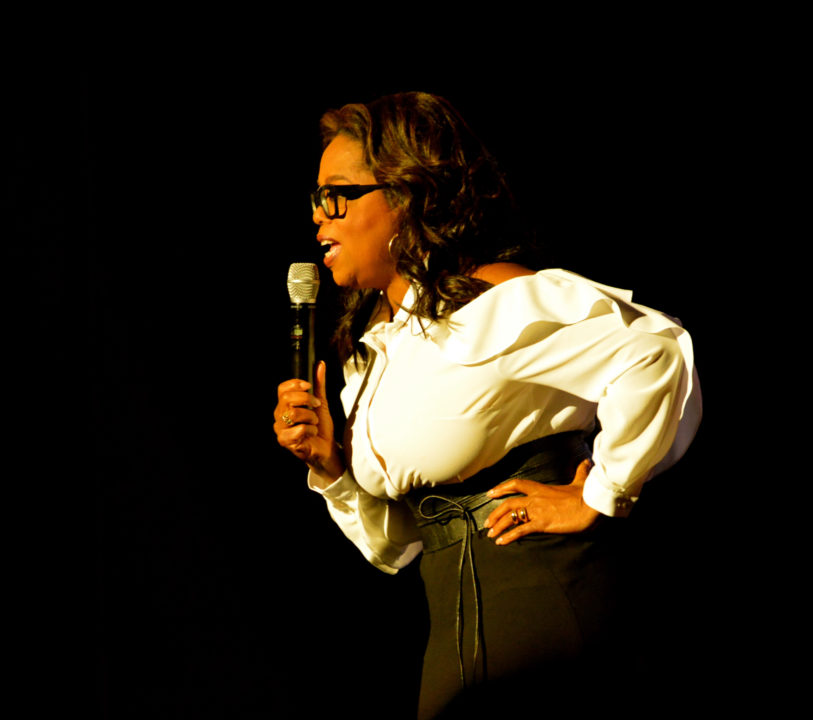 "When you come from the worst, you have the best start"
Use your past to make you a stronger, better person.  Every time you have to stand up for yourself you improve as a person.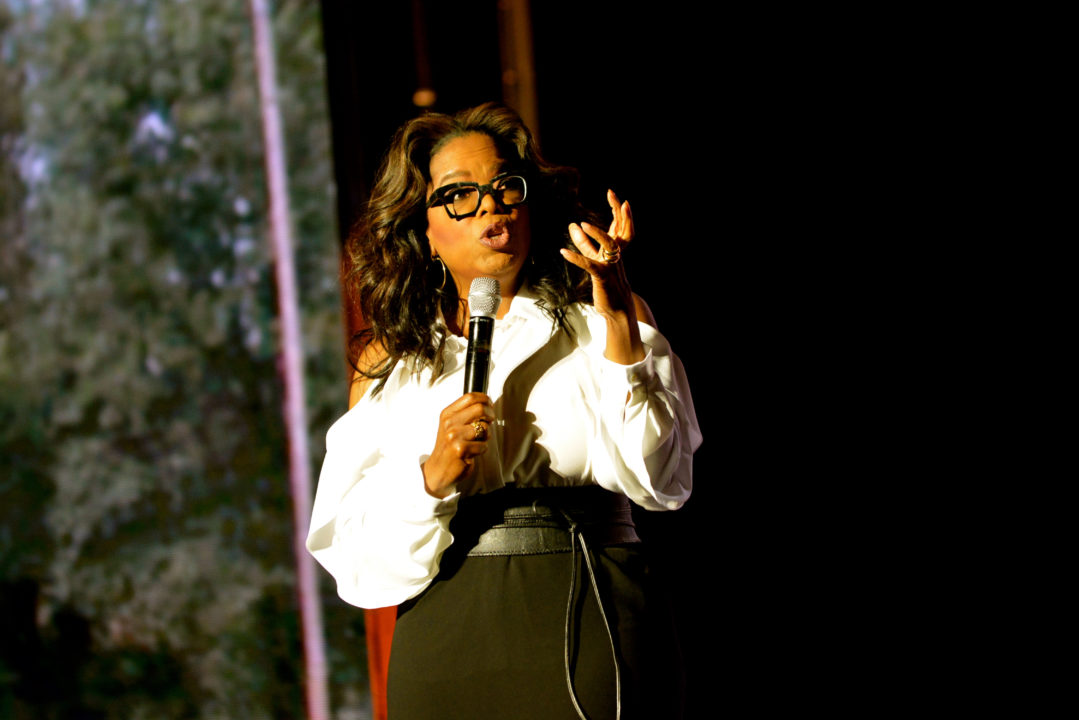 "Live in the center of everything that is life."
Make an agreement with yourself to do something special with your life.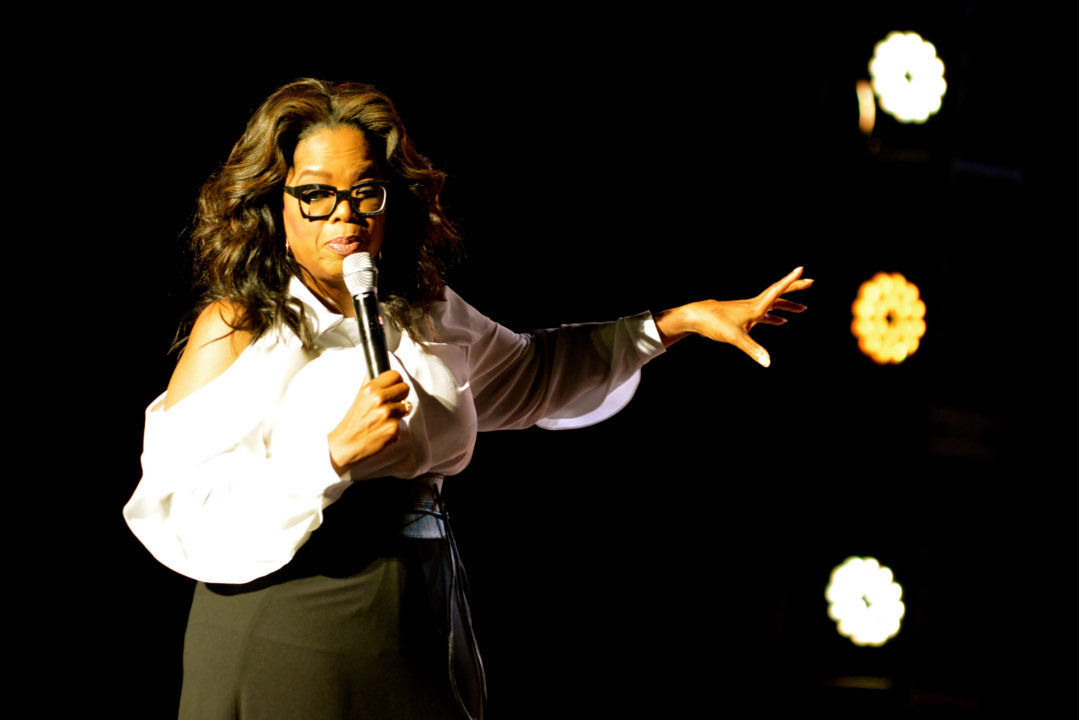 Ending the hour-long conversation, Oprah asked the audience to close their eyes and imagine arriving looking at their life in a mirror .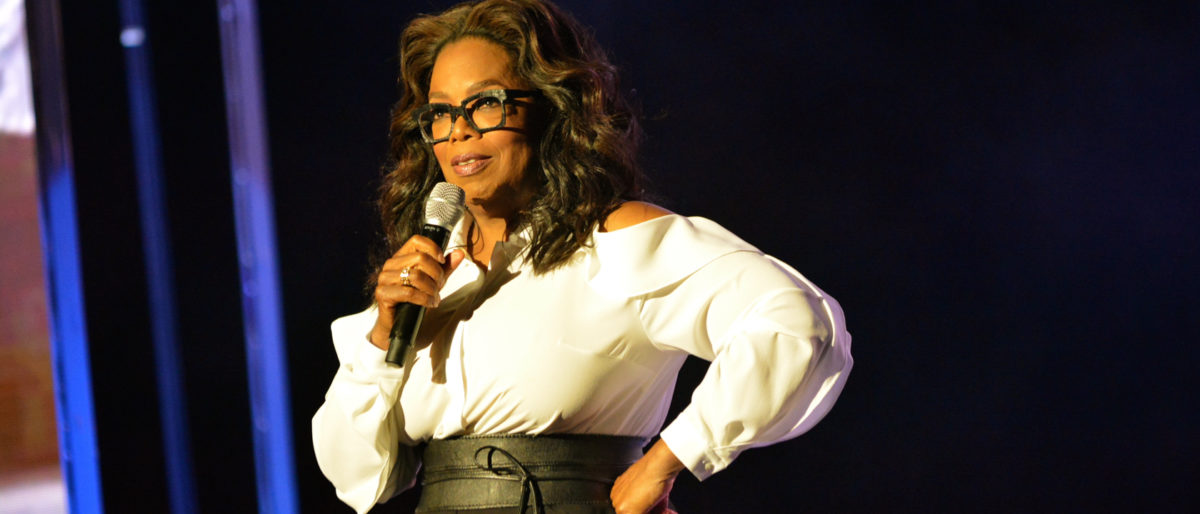 "It's time to to take down all the old love letters, stop living in the past, remove the old photographs, the desperate nooks, peel your own energy from the mirror.  Sit and feast on your life."
I'll have a complete transcript of this at some point to share and will be referring to quotes gathered from the event from time to time thought the rest of this voyage and probably long after.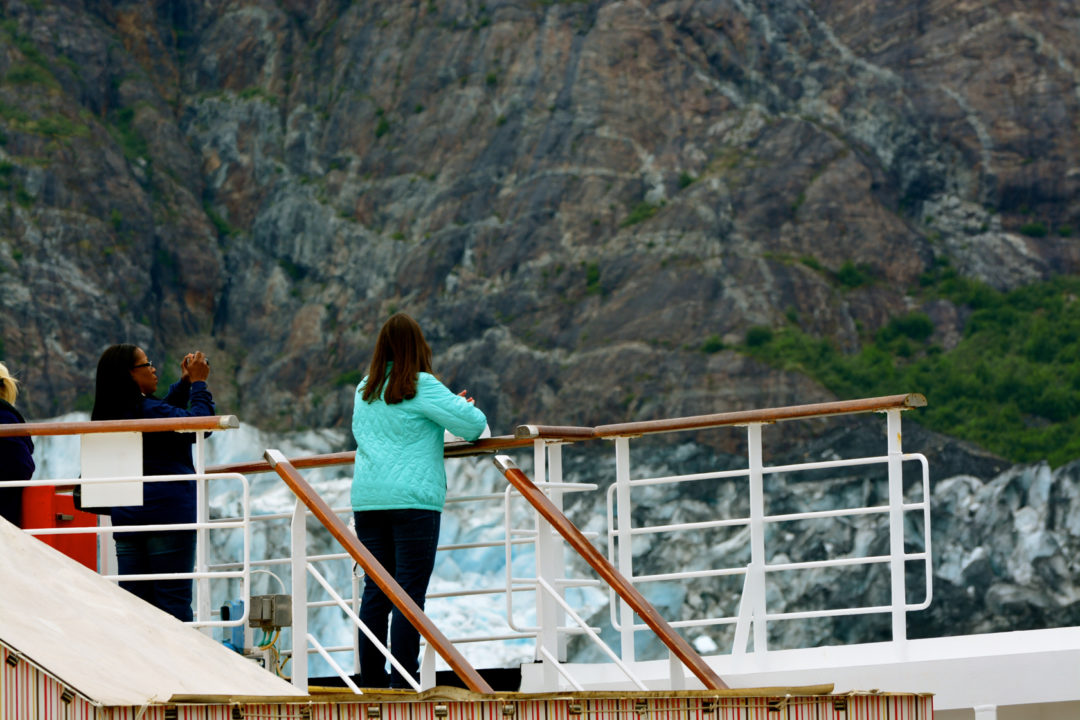 Going into this I liked the idea of layering the positive message that the Oprah brand stands for on top of onboard programming of Holland America Line.  You and I have explored the evolution of that programming in right here for quite some time. My hope was that the Oprah factor would be introduced on this sailing and bring an engaging element that would linger after the cruise (or any cruise), a pretty darn good travel experience in and of itself.  One concern: Oprah is a big star but Alaska is really big too.  Would she compete with or compliment that undeniable part of the experience already in place?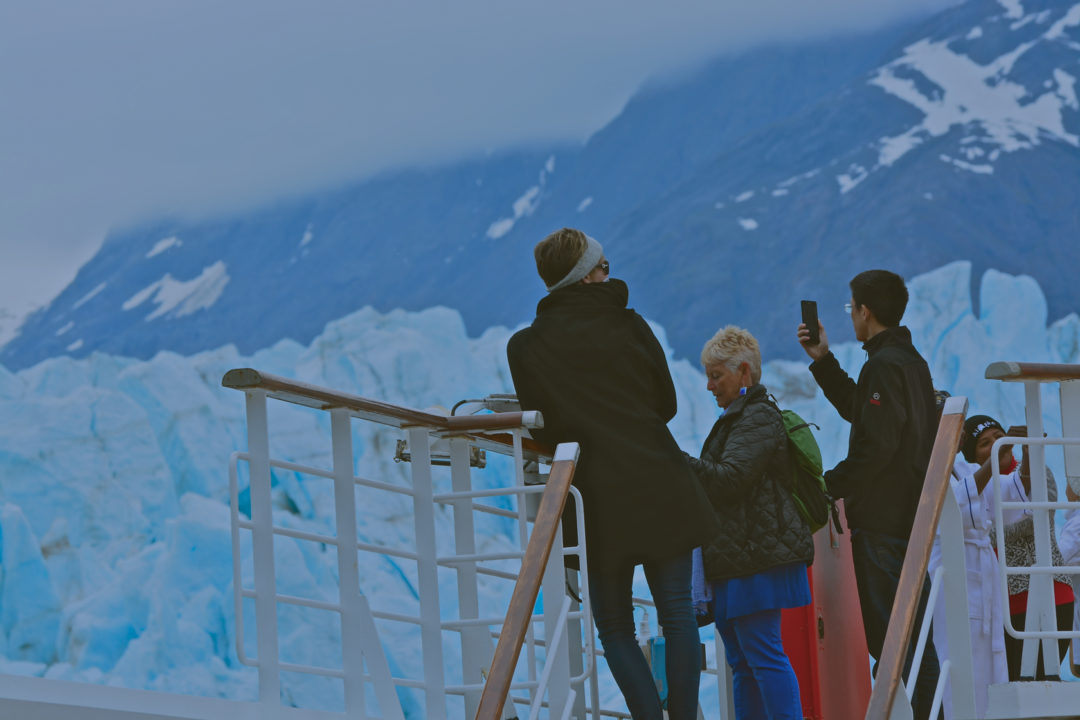 As we were viewing gigantic glaciers today then sat sat in awe of the motivational hits that just kept on coming throughout Oprah's conversation, that concern was laid to rest.  If we stop this cruise right here, have no more Oprah content infusion and call it a day: this is a solid win for cruise travelers. On this particular sailing. But what of this will be on board other hundreds of sailings of the fleet of Holland America ships?  Oprah won't be. The exact specifics of where and when fleetwide programming will evolve further have yet to be totally defined, on purpose.  We're ok with that for one big reason that has served Holland America Line quite well.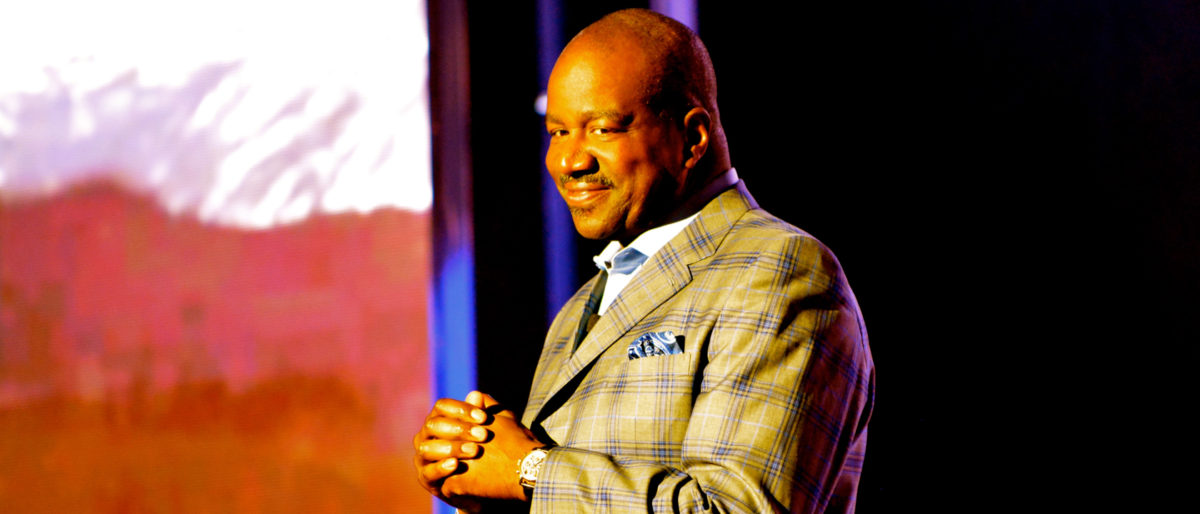 Holland America Line President Orlando Ashford got this ball rolling just a few years ago and has cultivated the collectively intelligent focus that brought us here today.  Today was payday for Ashford as the icing was applied to the cake, signaling the continuation of a unique direction for the cruise line if not the entire cruise travel industry.
I love it when a story ends with a focus on the people who crafted it.  That's the main reason we take so much time here to explore the people behind the brands and have aligned with the select few that really 'get it' about what a great cruise experience offers us.
That this story is just beginning?  All the better.
At the end of this day, we came back to our staterooms to find a keepsake book entitled O's Little Book Of Happiness.  The accompanying thought to take to sleep: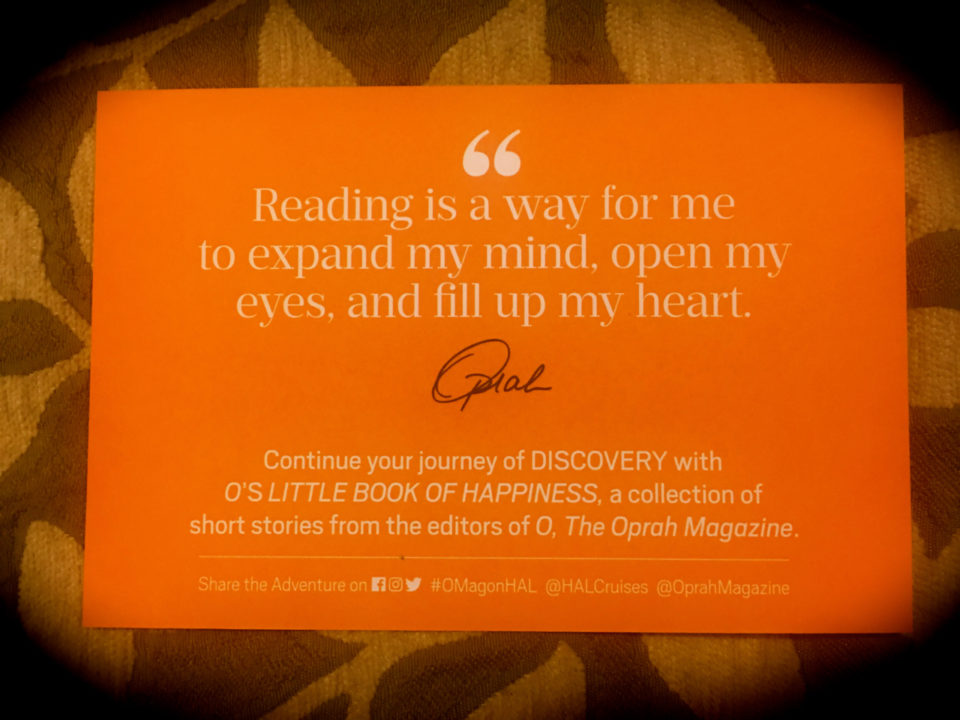 The back cover quote I especially like:
"The path to happiness is rarely a straight line, but there are so many opportunities for wisdom along the way"- Oprah Winfrey
And with that we open the door to a more intellectual big ship cruise travel experience.  That's next.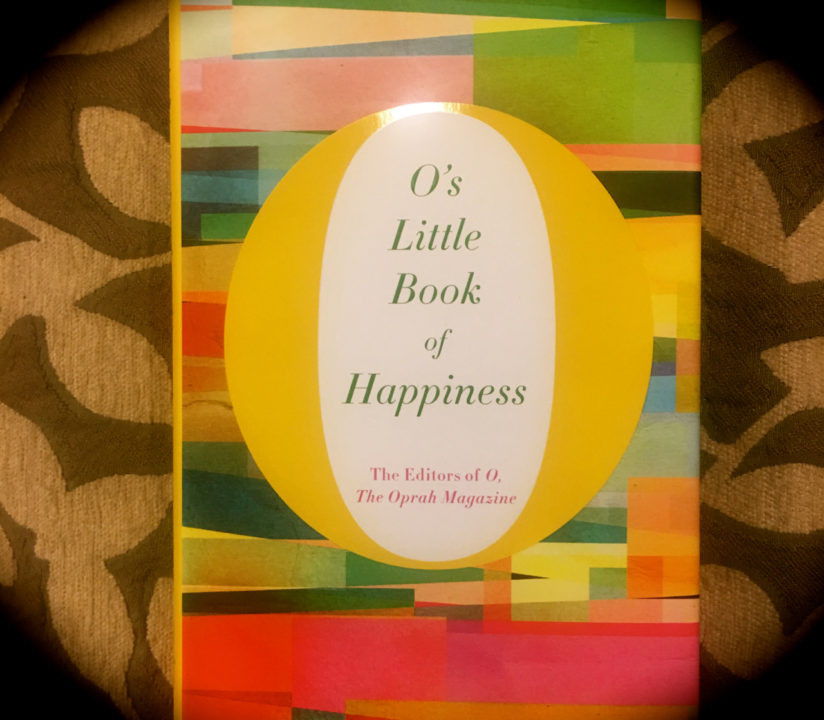 See more of Oprah's Share The Adventure Cruise at Our Alaska Adventure: Just The Links