Our Viking River Cruise: One From Each Place [PHOTOS]
When the trip is over and we're on our way home from the airport, the question always comes up:  "What was your favorite part?". An answer is commonly a particular place visited or someone we met along the way. We'll ask that same question again a few days later, after we're back home, caught up on whatever it is we got behind on while traveling and have settled back into our usual routine.  Usually.  Then there are trips that bring something more, eclipsing previous travel experiences. Our Grand European Tour with Viking River Cruises was such a trip. We begin detailing just what tagged this one with a term I have never, ever used before (and you'll have to wait to see) with a favorite part of that reflection process: one from each place, a favorite photo that sums up each day of travel.
Budapest, Hungary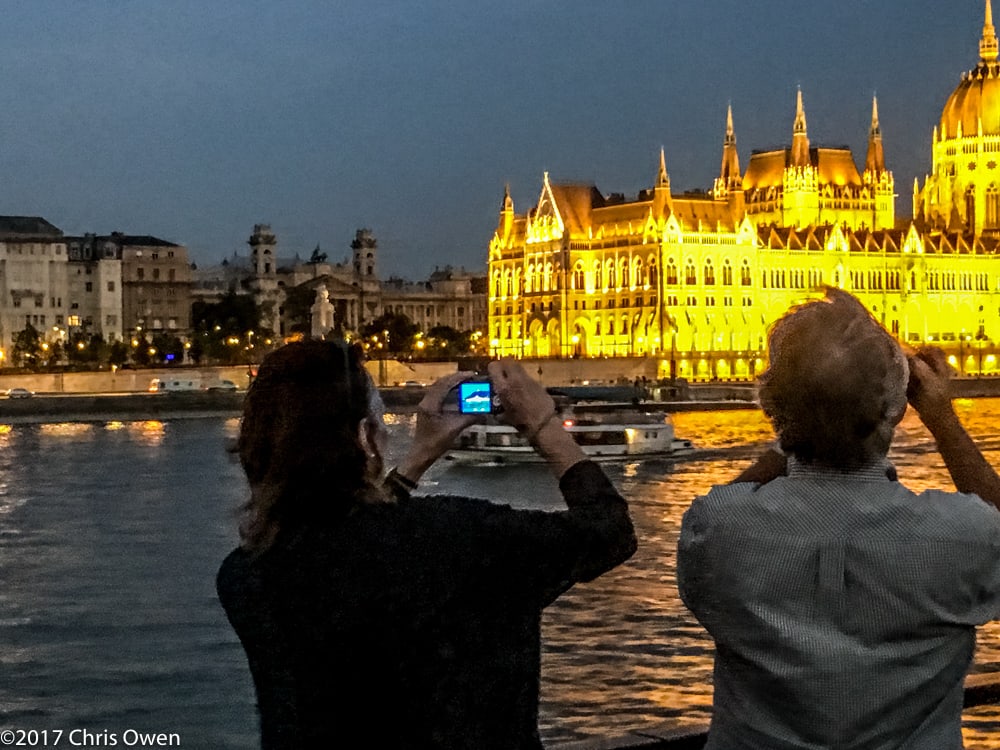 This one got off to a great start with good weather on the entire trip.  Sailing away from Budapest during the evening meal, most Viking travelers went up to the top deck to capture what would probably be one of the best images of their travels.
Vienna, Austria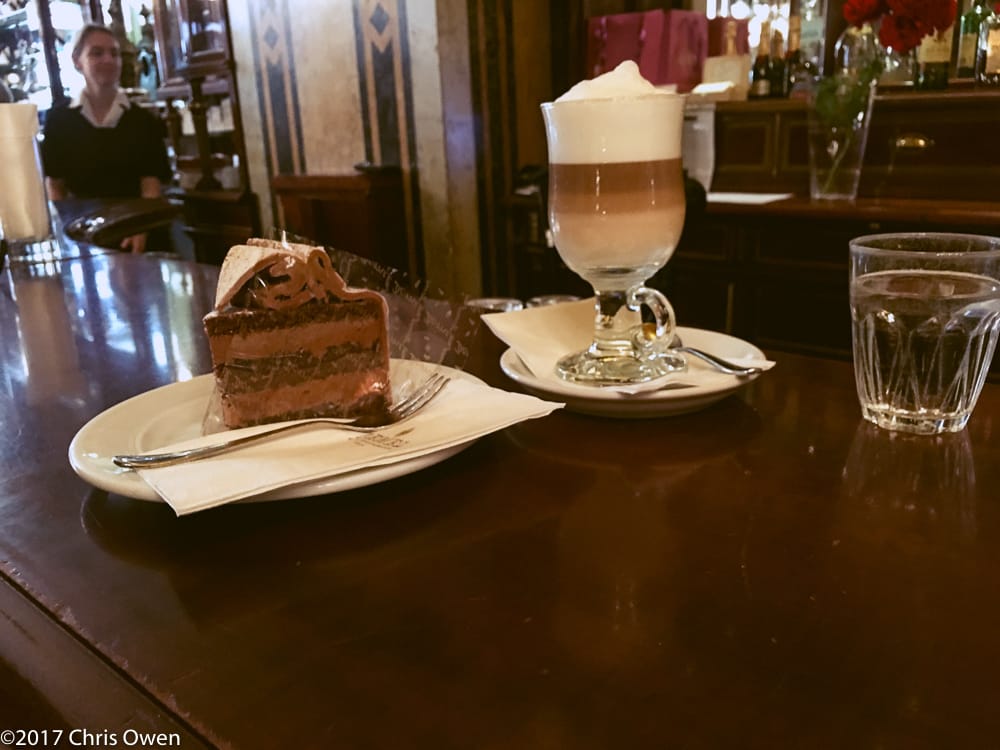 A world famous cafe and bakery, we hurried back to Demel when the included tour of the day was over with plenty of time to linger over what you see here.  I have no idea what these particular items are called, just that they were the result of asking for "whatever you are the proudest of".
Melk, Austria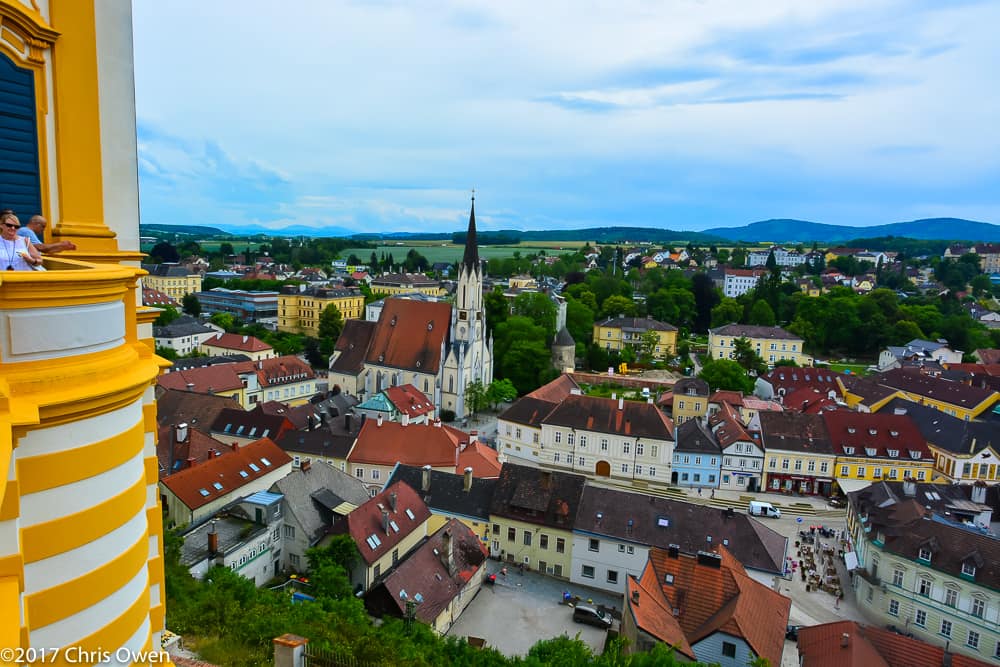 Our Melk Abbey tour began racking up benefits of repeating an itinerary.  On a trip here in 2013, much of the exterior was under construction. Now complete, a highlight is enjoying the view where at one point the tour brings this panorama of the town below.  Later, we would get lost on the way back to our ship and begin falling in love with a crew that was happy to help us find our way back.
Passau, Germany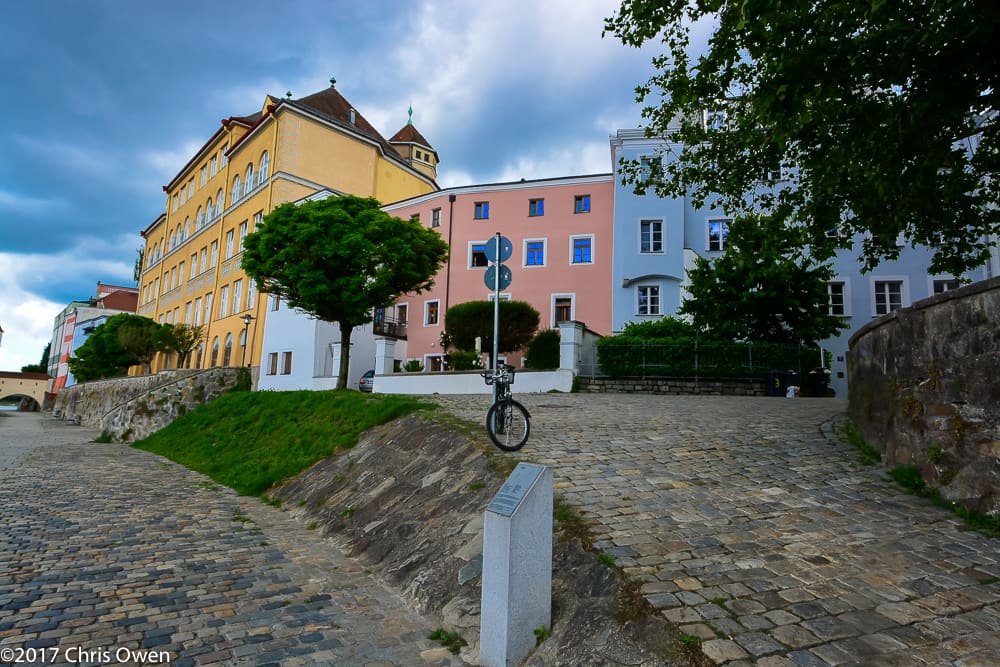 Although there are more picturesque landmarks to take photos of in Passau, this one happened on a self-guided tour as we strolled a riverfront walk, nearly all by ourselves.  It also became the idea for a post to address a common concern of most first time international travelers: strange places.  Viking ships dock in safe places and this image was captured on a walk that took ten minutes, round trip, from our ship.  Not very far to go and not much bravery needed.  It's a start to gaining the ability to explore on our own and/or use free time after included tours wisely.
Regensburg, Germany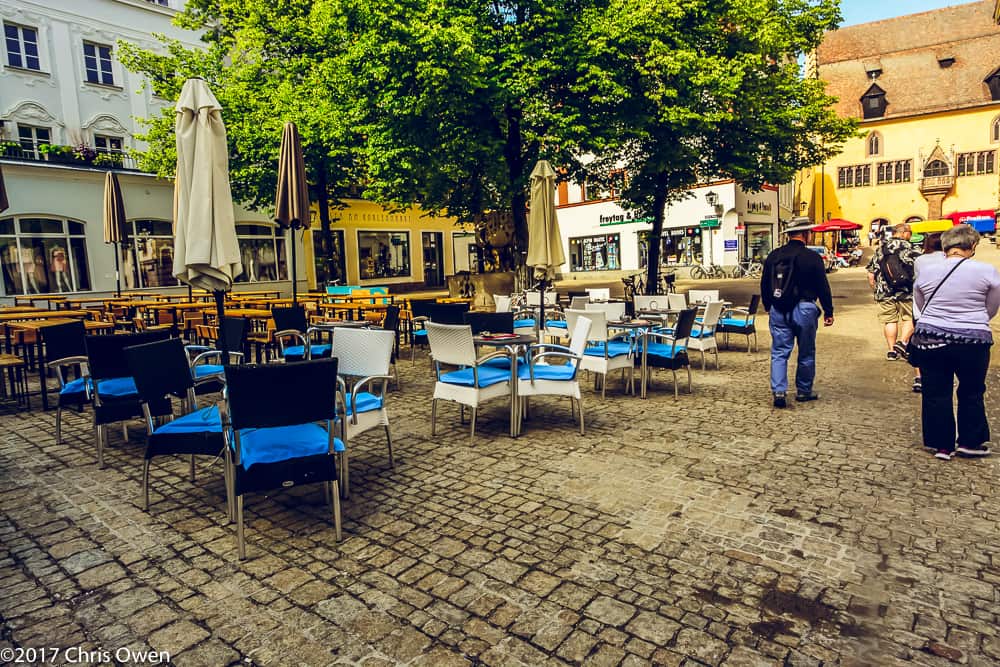 This scene in Regensburg reminds me of when we had visited the storybook town last, on a Viking Christmas Markets cruise. An entirely different scene during the December holidays, when this area would be packed with booths selling handcrafted holiday gifts and the aroma of grilled sausages filled the crisp air.  A mug or two of Gluhwein would take the chill off.
Nuremberg, Germany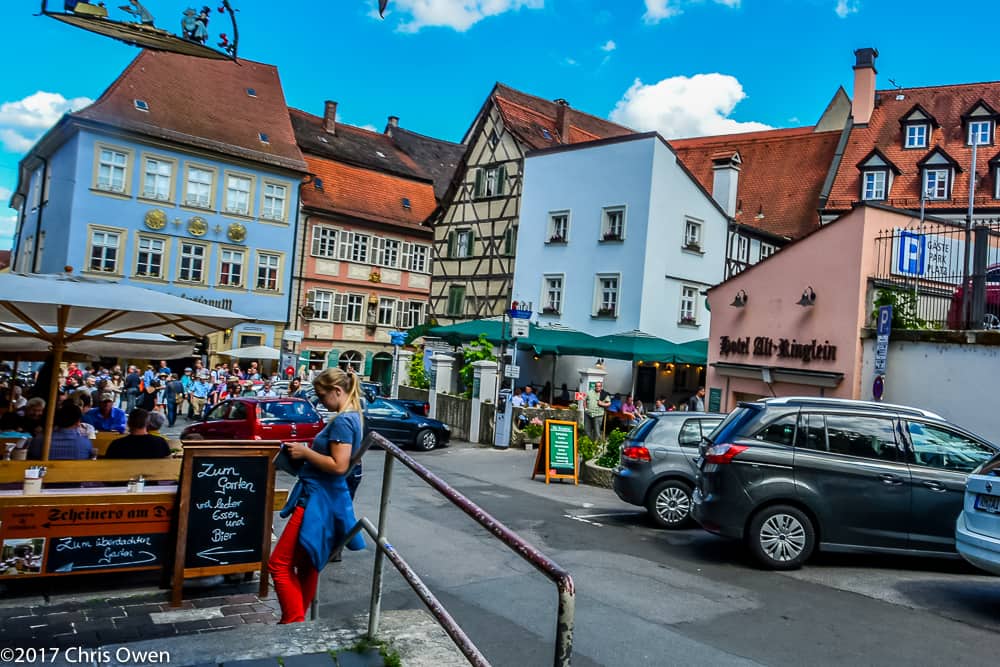 Nuremberg was a solid win for a number of reasons.  An excellent guide was captivating.  Far more important to us, this was the most demanding uphill climb that we encountered.    Lisa was nursing an ankle injury and a circulation issue in my leg chose that day to rear its ugly head.  Still, we made it, along with a number of other Viking travelers who helped one another up to a much higher elevation.  This image was captured on the triumphant trip downhill.
Bamberg, Germany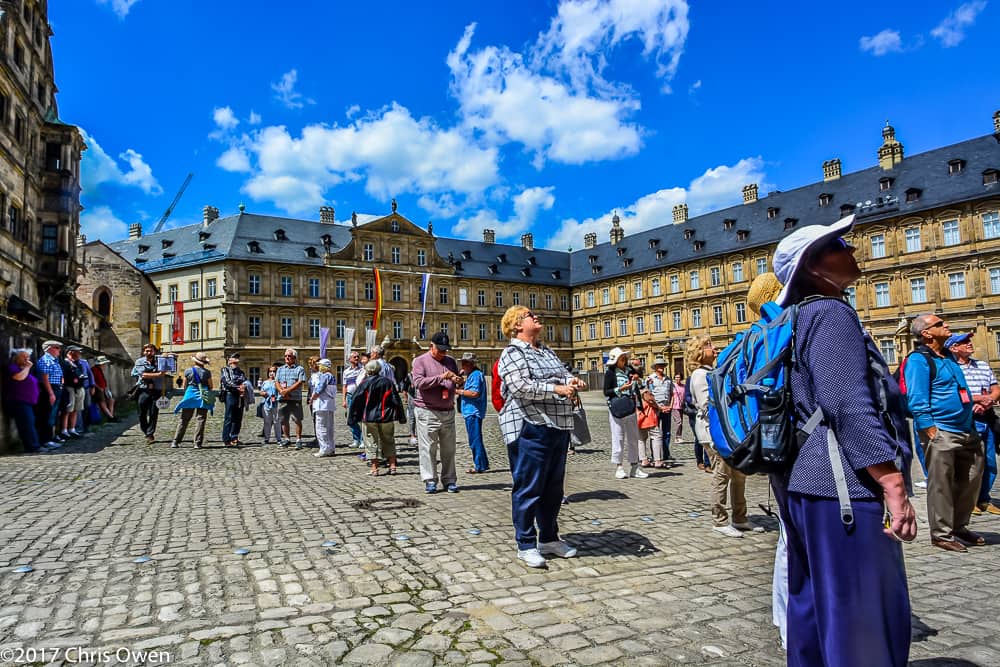 Bamberg was also a stop on our Grand European Tour where a great guide made the difference.  It's an element of the experience one might not think much of until exposed to greatness in guides, like our friend Christine Couper in Bordeaux.
Wurzburg, Germany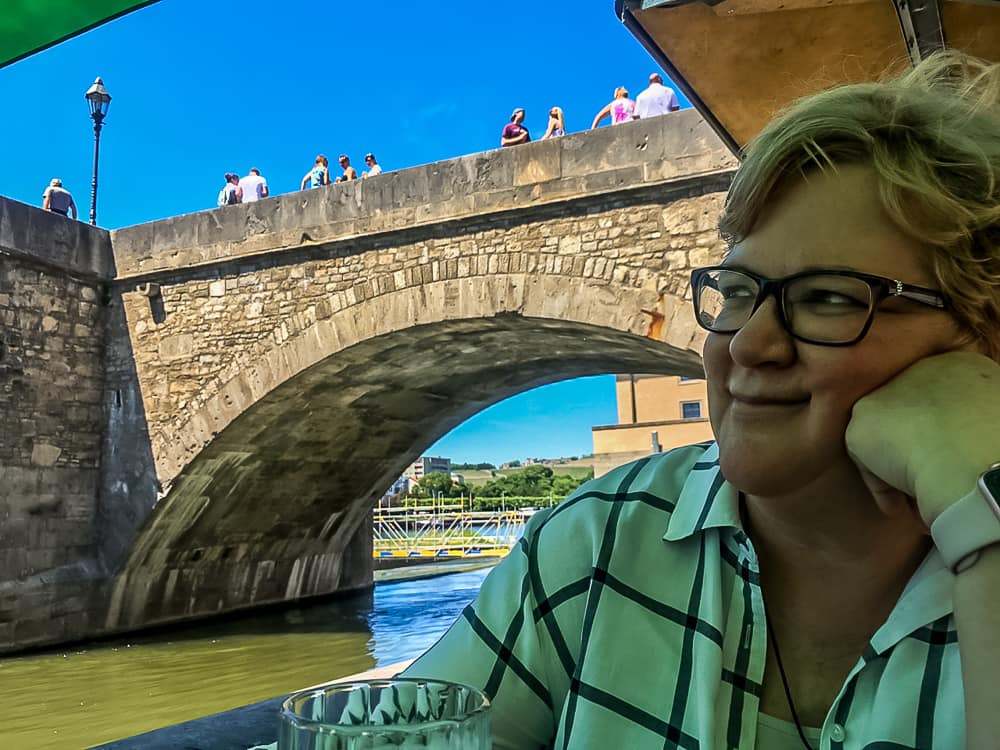 Lisa works in an office and loves her job as well as her co-workers.  Still, when she gets out in the world and is able to relax at a riverside cafe, on some cruise ship or in any other environment than home, great things happen. That's the part of the travel business I like best.
 Wertheim, Germany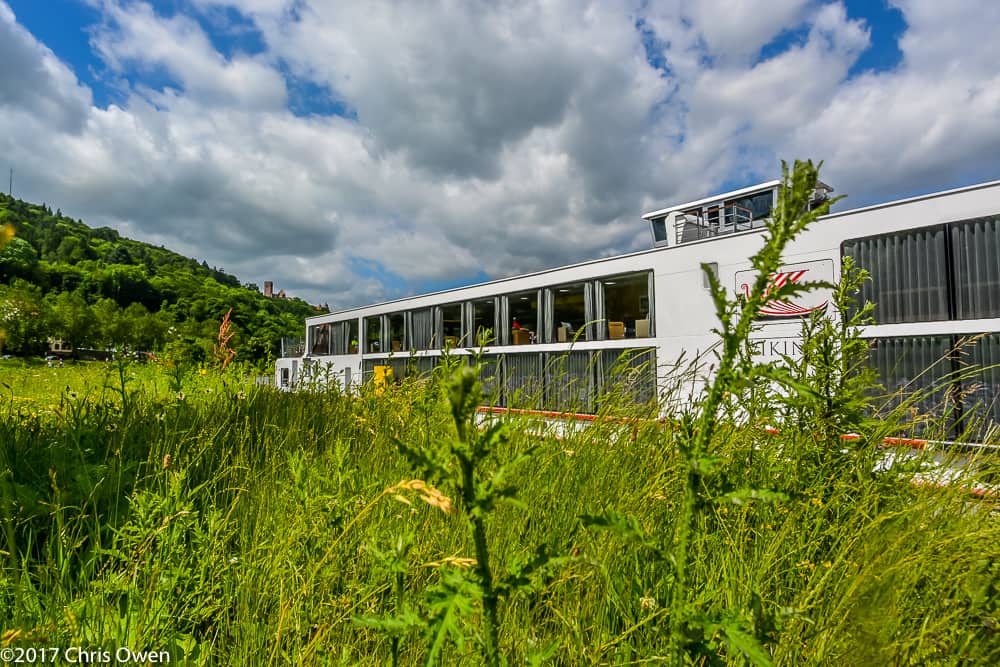 As ports on this itinerary are concerned, Wertheim could be viewed as one of the comparatively less interesting ones.  Not so on the day we visited, walked a lot and spent most of our time in a sidewalk cafe drinking multiple cups of coffee.
Koblenz, Germany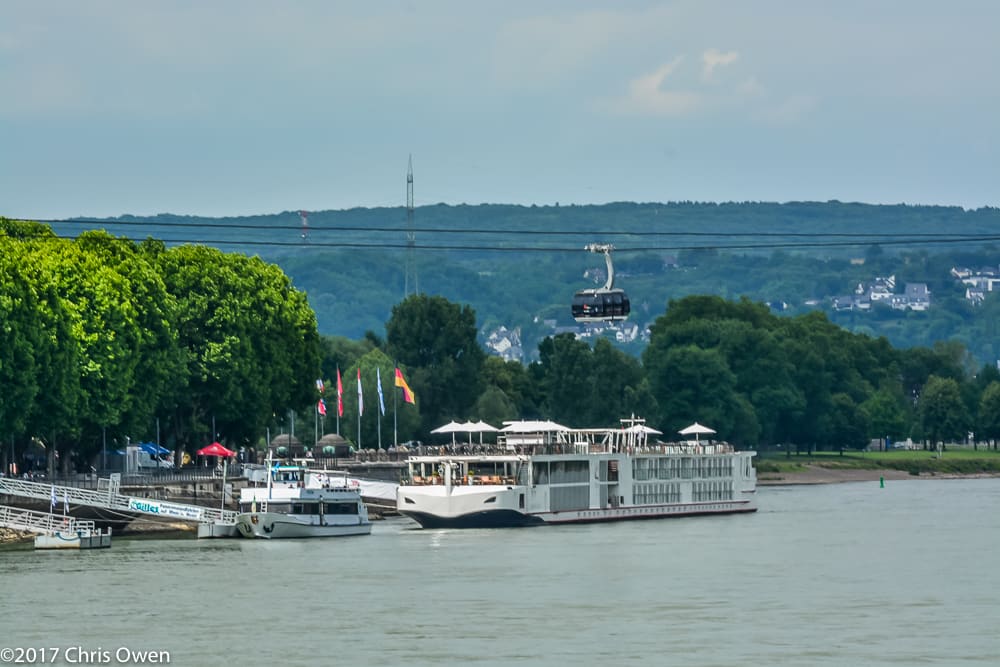 Koblenz, to me, could be the poster city for just how good life can be on the river in the summer.  Festivals seem to be happening all the time, the area is rich in history and we need walk no further than the end of the pier for a fresh grilled bratwurst and a beer.
Kinderdijk, The Netherlands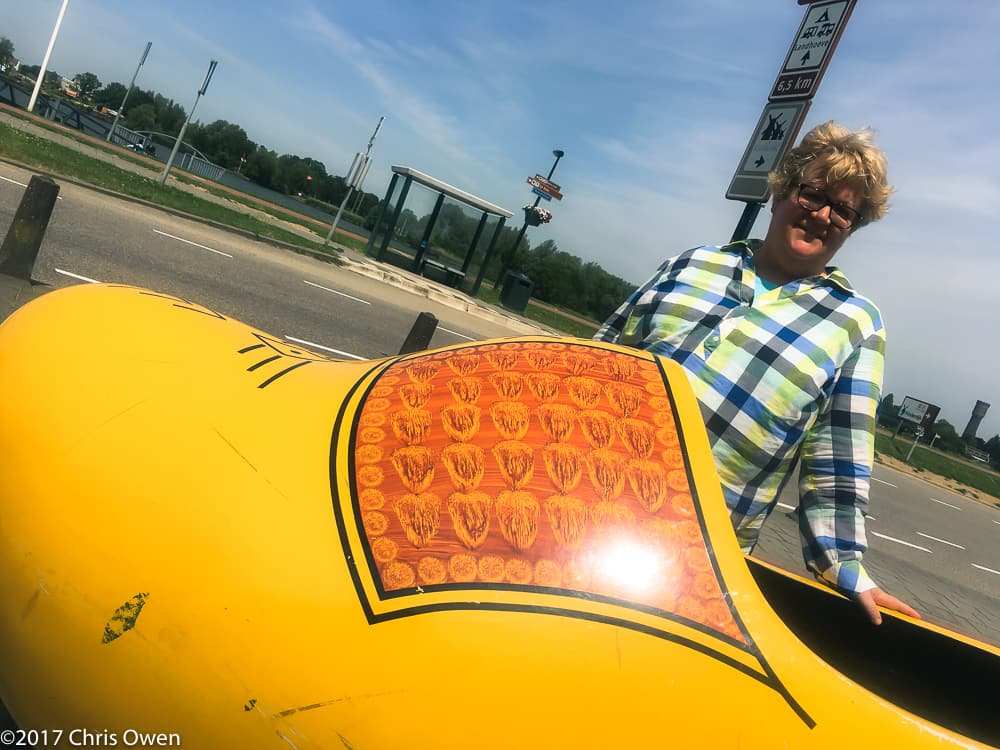 Our only full stop in Holland, Kinderdijk is the place to get the required photo of yourself by the largest wooden shoe in the world and see real windmills in action.  We did both then returned to our Viking Longship to have a relaxing last full day on board.
Amsterdam. The Netherlands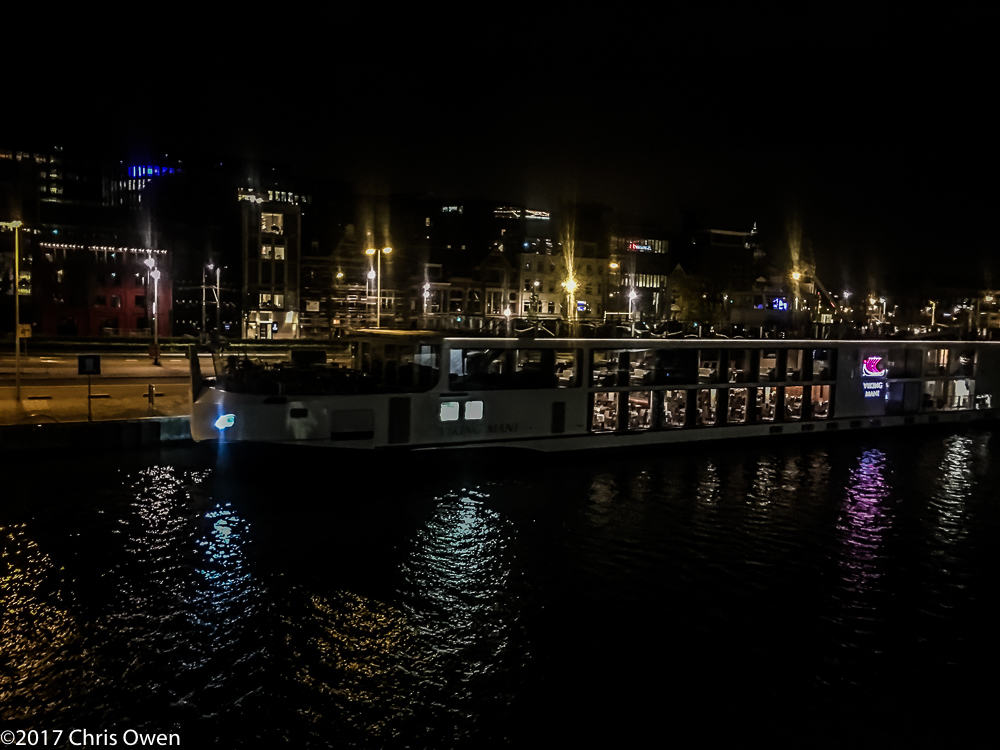 We would not see much of Amsterdam on this trip, going directly from the port to the airport for the flight home. Still, it has been a wonderful trip and ending it in one of my favorite cities on the planet is appropriate
Cologne, Germany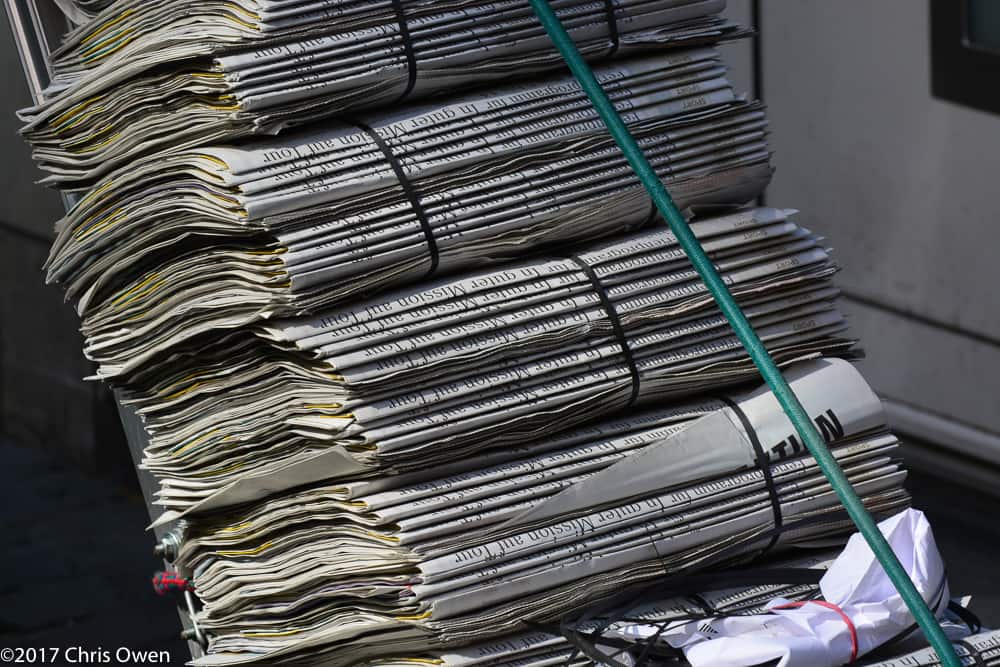 Cologne was actually a few stops before the end of our cruise but this image captured during the first of two tours that day was significant to me.   As our guide explained something about something I wasn't paying attention to, I watched as a man delivered newspapers on foot with a little hand truck.
I too had delivered newspapers for quite some time.  It was a good job that enabled us to raise two daughters to be great people, in a good part of town and part of what brought us here today.  Talking to other Viking travelers, everyone has a story and they are all interesting in one way or another.  The paths that led us to this flawless travel experience were all different but had some common elements we all share.   Going forward, I hope to remember that.
On the right side of this page, the captioned photo of me reads that "Chris aligns with brands that promote travel to affect positive change in our world."  One of the takeaways from a Viking travel experince reminds us to keep in mind how while each of us is so very different, we also share so many parts of life that are similar