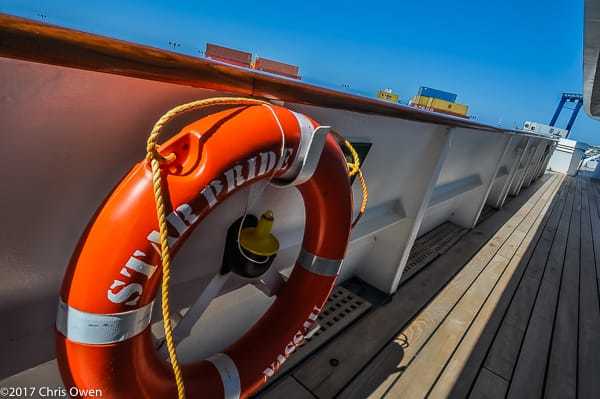 Windstar Embarkation Highlights Unique Small Ship Advantage
Sailing with Windstar Cruises on a 7-day Panama Canal and Costa Rica itinerary brings a number of unique features.  We start with Windstar embarkation, a quick and efficient process.
Sailing full with just 212-passengers, Windstar Cruises' Star Pride represents a small ship sailing experience that is inappropriate to compare to that of larger vessels.  Embarkation is quick.  Passengers barely stop walking between arriving at the port and being in staterooms. That's a huge win on a big ship where an army of embarkation staff handle the process with military precision.  Still, throw a minute delay into that meticulous process and it all comes a crumblin' down. 
Travel time from our hotel in
Panama City
to the Port of Colon was said to be right at an hour.  Windstar embarkation begins at 1:00pm.  Starting that process at 12:45, I did the mental math "
so we get there at 1:45.  Staterooms may or may not be ready; who knows?  Projected optimal outcome: I'm in my cabin by 2:30, go grab lunch, tour ship"
Actual experience: approximate one hour transfer time included the Windstar embarkation process.  68 minutes after we left Panama City, I was in my stateroom on Star Pride. It's one of the advantages of small ship sailing in general.  On this particular sailing?  Windstar embarkation procedures nailed it.