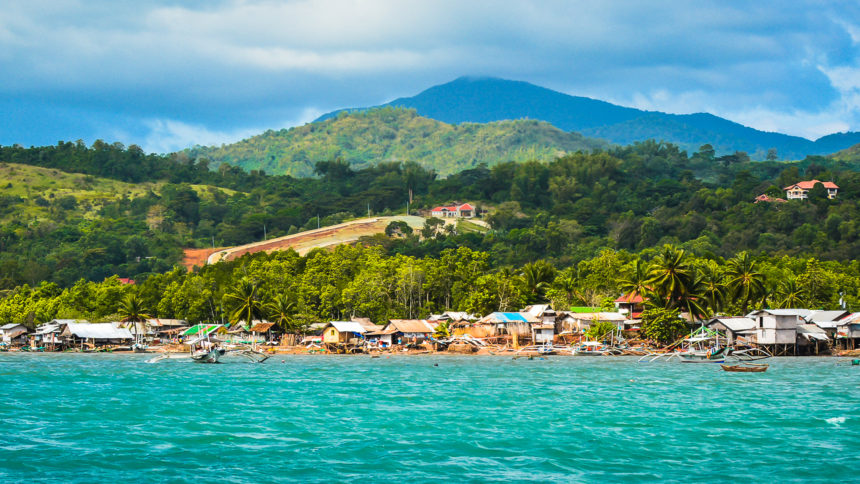 Puerto Princessa: Destination Authenticity Confirmed
The City of Puerto Princesa is located in the western province of Palawan and is the westernmost city in the Philippines. One of 38 independent cities within the Philippines we were greeted by local performers upon arrival before a full day of touring with Windstar Cruises.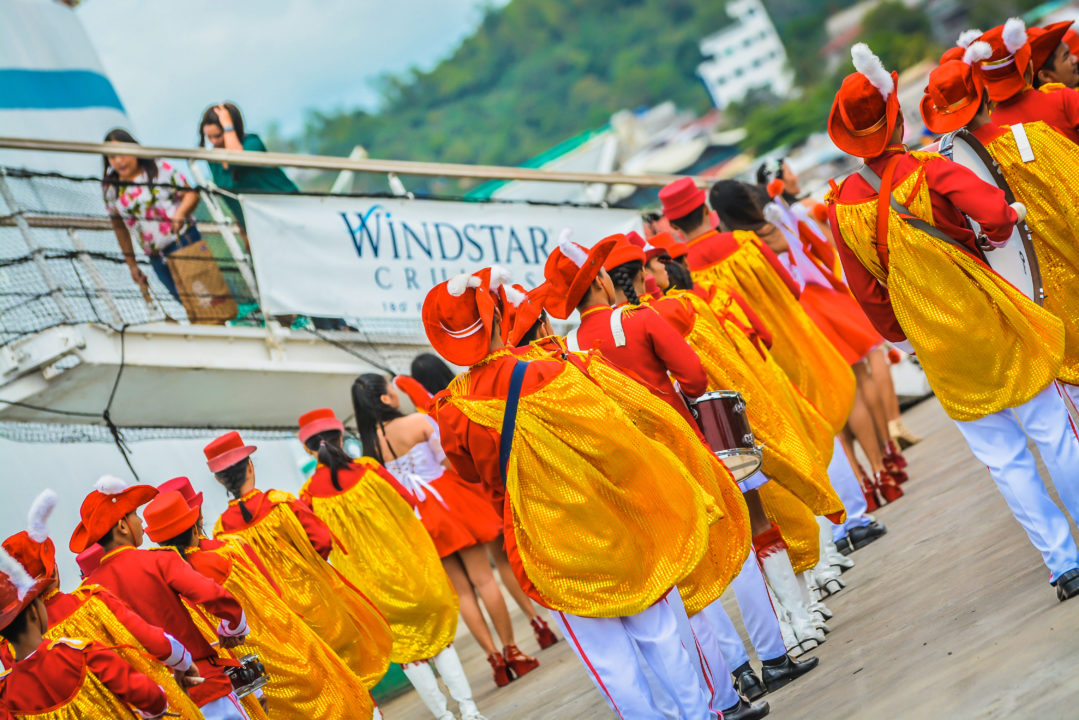 Voted the "Best Island in the World" by Travel & Leisure Magazine in 2016, this island is a center for eco-tourism and home to multiple natural UNESCO sites including the coral reef Tubbataha and the Puerto Princesa Subterranean River, the longest navigable underground river in the world.   That was on our tour and a number of other tours but was not meant to be. The water level was too high to allow navigation of the underground river so off the schedule it went.  Still, there is an interesting story here.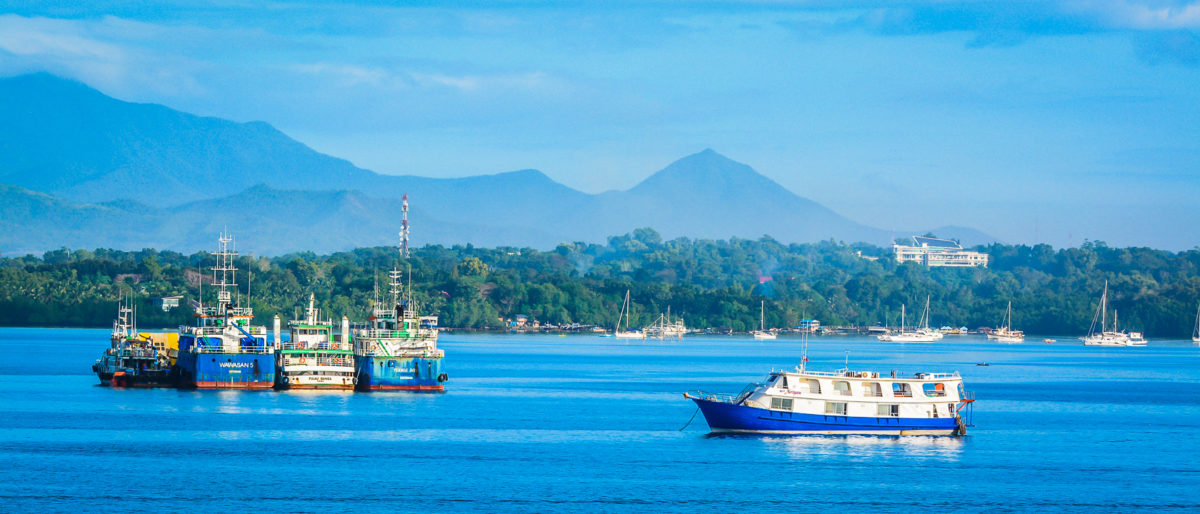 When asked if high water often cancels visits to the Puerto Princesa Subterranean River, a local guide told me "Yes. Climate change has made (high water on the underground river) happen more often than it did in the past."  When you think about it, that makes sense.  We might not notice if the level of a river, lake or ocean that does not run underground changes a little.  Not a big disruption to our plans though, off on tour we went.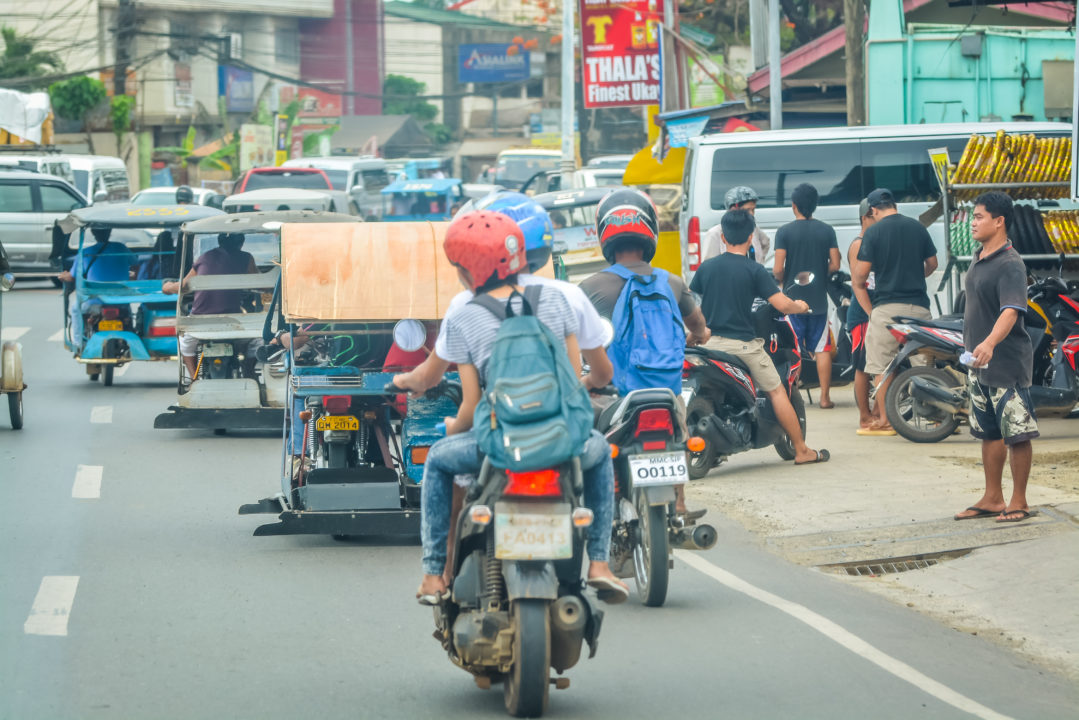 After touring the city, it was off to shop with some of the best pricing on the entire voyage.  At the time we visited, the exchange rate was a $1 = ₱51 which helped that effort along quite nicely.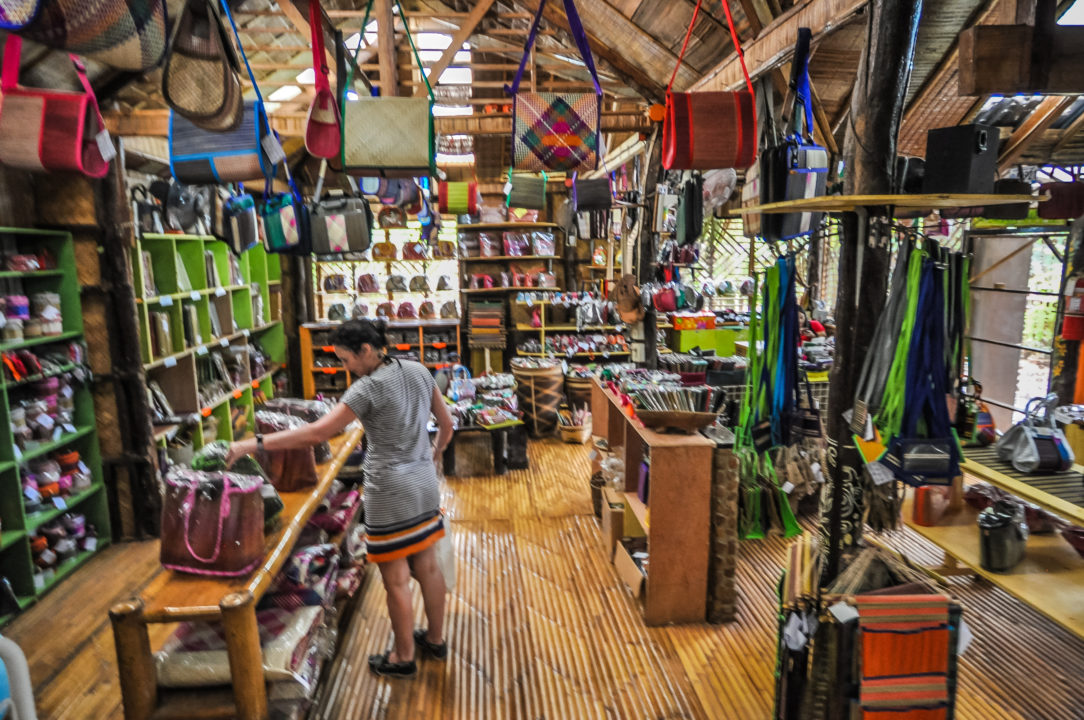 One part of visiting the Philippines which proved interesting: few chain stores and few junky junk souvenirs available.  Instead, locals used materials found within walking distance of home which brought a plethora of bamboo-oriented offerings…which makes sense: bamboo is everywhere.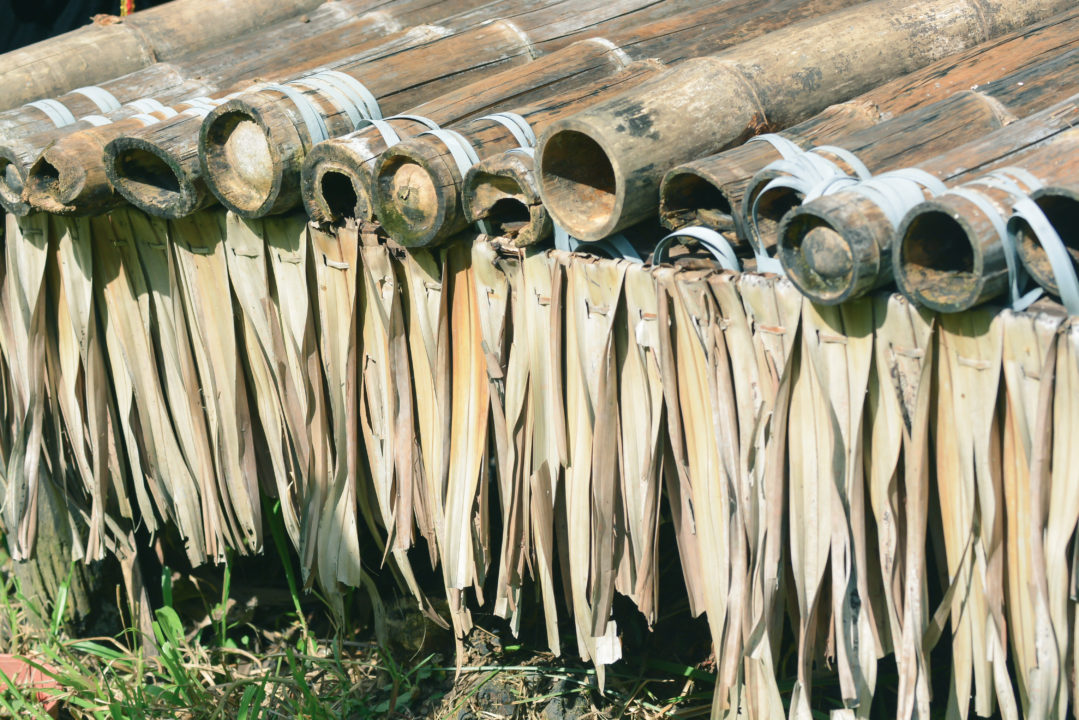 After touring the city on land, it was off on a boat to tour the area by water, ending up at a beautiful beach.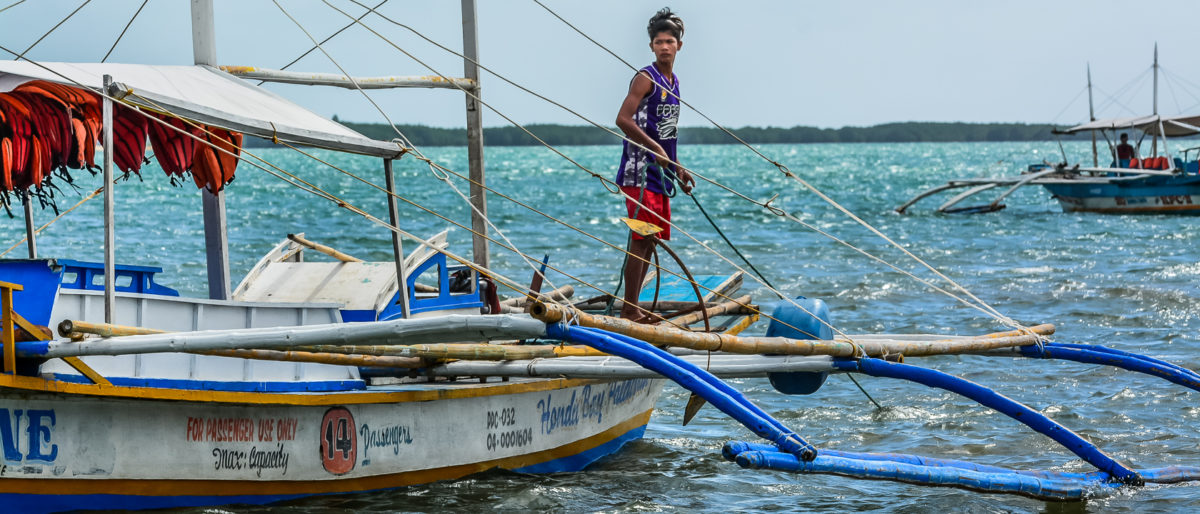 Isla Pandan has been designated as a protected area since 1994, the drop-shaped island was named after the frequently occurring Pandan Palm.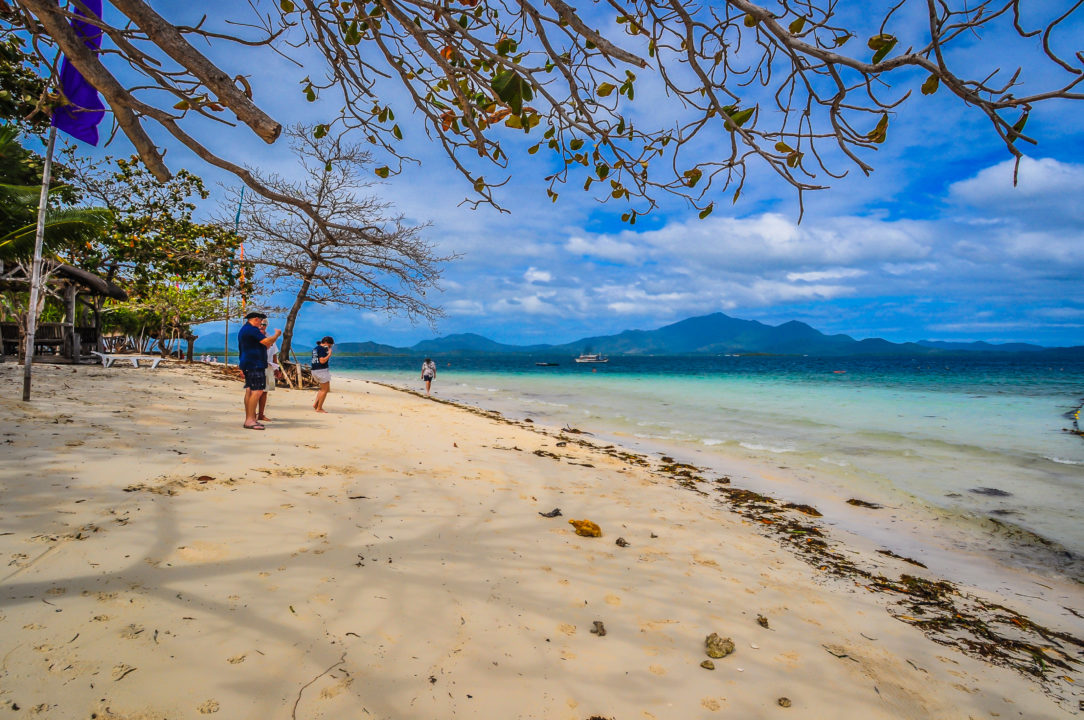 Pandan Island is great for travelers who like to spend time in tropical surroundings without cars, television or an Internet connectioin.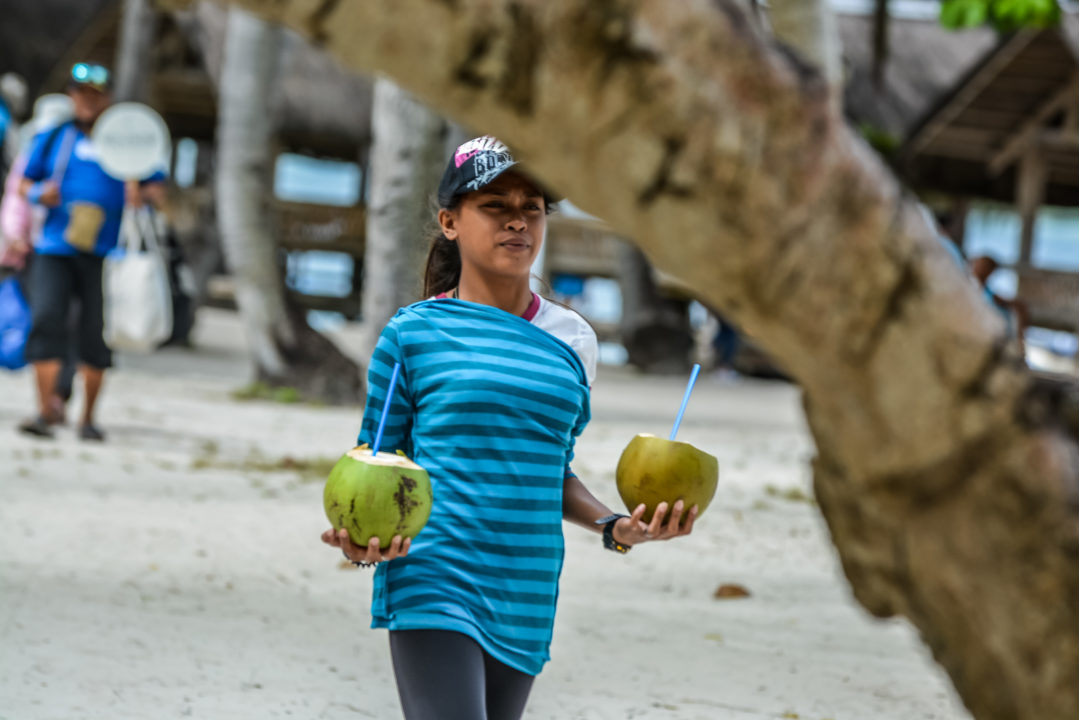 Had we overnighted here, this is a  place where you are woken up by the singing of colorful birds.   Actually, I have no photos of colorful birds in the Philippines so here we have a photo of colorful birds seen on our first Windstar cruise, that one a 7-night sailing through the Panama Canal.
See Windstar Cruises Panama Canal In Photos for more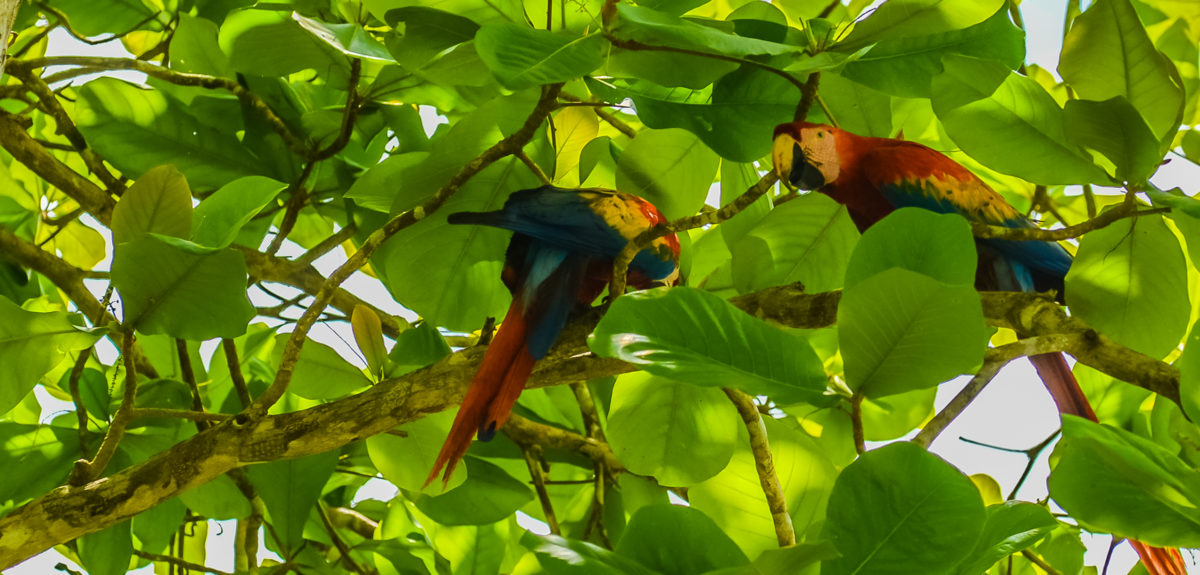 At Pandan Island they like to say "there is only a palm tree between you and the sea."  And rightfully so.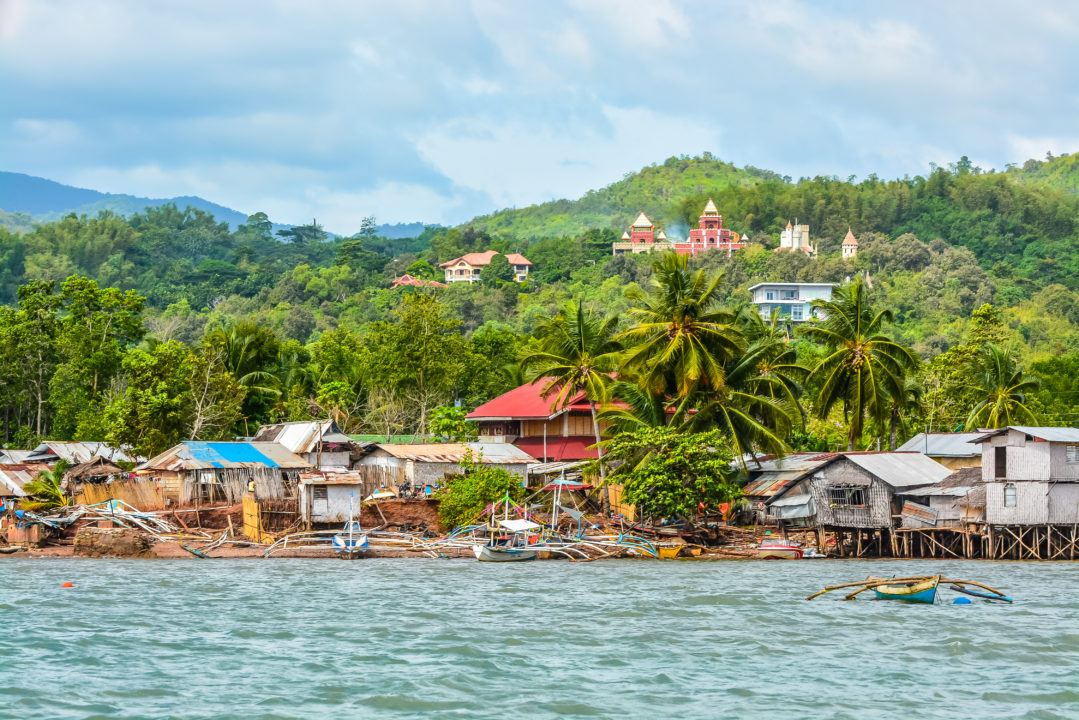 Our tour was scheduled to go next to the Underground River but that closure brought us back to Star Legend a bit early.  On the way, a stop for photos with adorable local children.  It was right about here that I thought to myself 'We're going to have to do a photo gallery of all the lovely people in the Philippines.
See our Facebook Photo Gallery The Lovely People Of The Philippines for more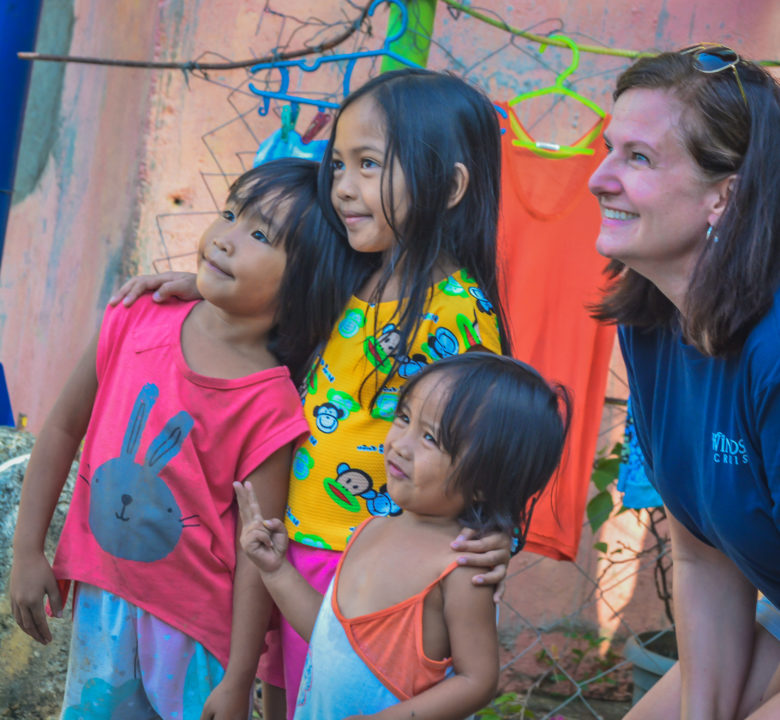 Back at the port, local performers were still welcoming Windstar travelers ashore….but not for long.  Just before sailing off to the next port of call on our 14-night Best of the Philippines & Borneo itinerary, different local performers on board Star Legend,  Some scenes from that event:
Destination Authenticity Defined
It's was a textbook example of Windstar's Destination Authenticity focus, which they define as "delivering incredible experiences in a highly customized way" .  At this point on the journey we had seen quite a bit of that focus.  But more was yet to come.  The next day at Busuanga Island, is the largest island in the Calamian Group of islands in the province of Palawan in the Philippines.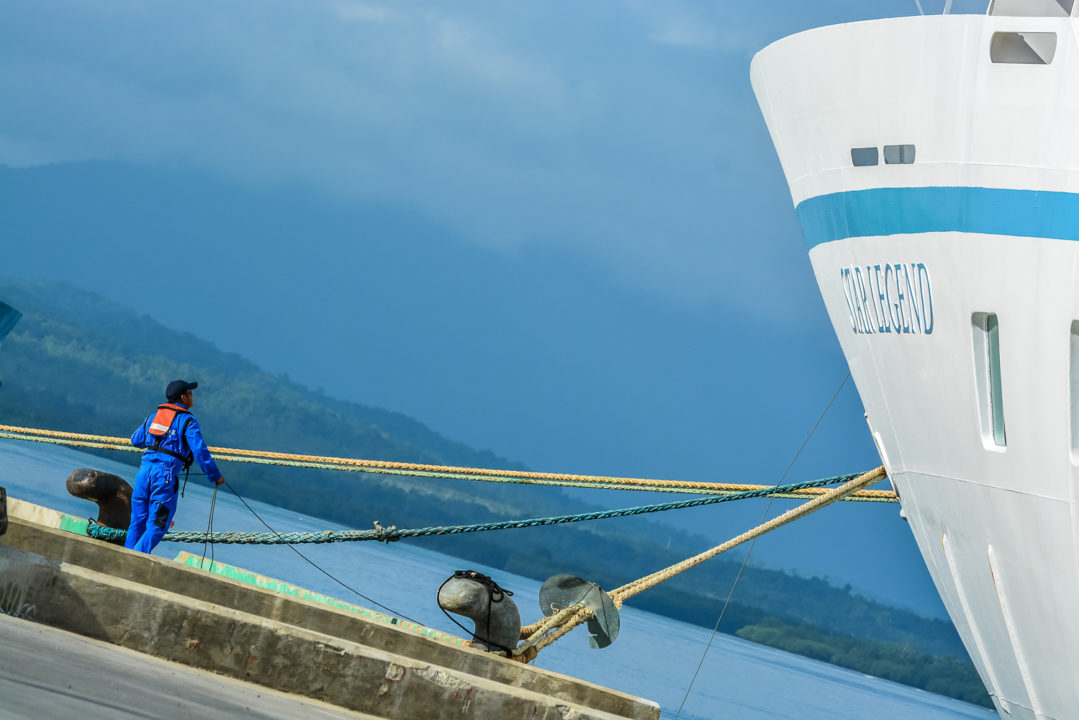 See more of our journey with Windstar Cruises at Windstar Philippines & Borneo: Our Entire Journey