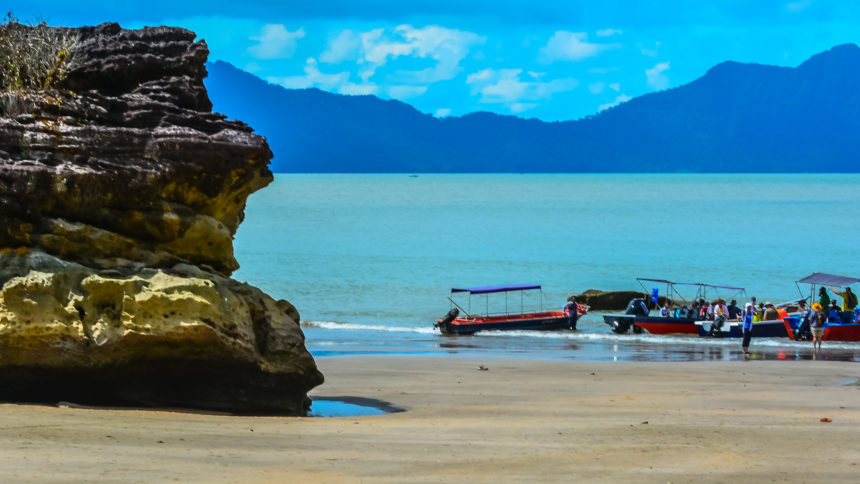 First Malasia Stop Highlights Hearty Windstar Travelers
Our first port of call on the 2018 Windstar President's Cruise, a 14-night Best of the Philippines & Borneo itinerary, was actually in Malaysia. Kuching to be exact. That brought time in Bako National Park, one of the oldest and most popular in the region.  That tour pretty much had it all too.  Proboscis Monkeys, Long-Tailed Macaques, Borneo Bearded Pigs and more were seen in a diverse part of the world that is also host to a wide range of vegetation, jungle streams, waterfalls, trails and coastlines dotted with interesting rock formations. Also experienced on the engaging tour: clinging to dear life on the side of a mountain and the wonderful camaraderie that ensues for those who survived.  We'll get to that rather shortly.  First, our arrival in Kuching.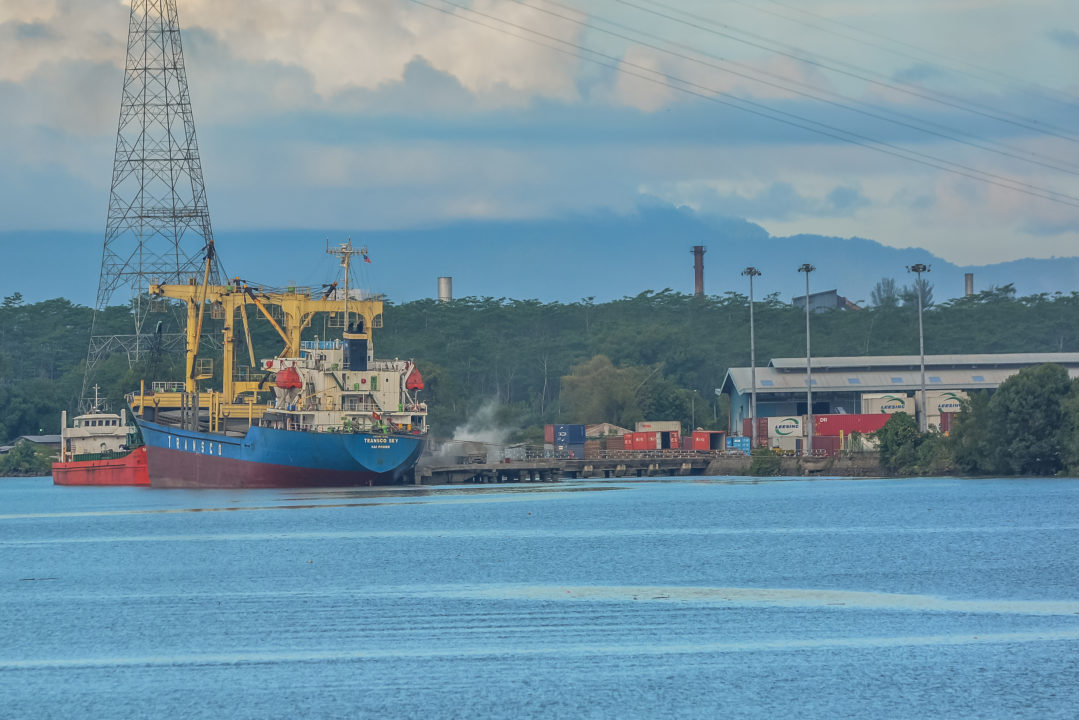 As with most ports of call on our sailing through the South China Sea, we arrived early.  On hand to greet us upon arrival, local performers.  Little did I know at the time just what a significant part of the trip this was going to be.  As this was Star Legend's first time in Asia, we would be welcomed in a similar fashion in each port of call.
Getting to Bako National Park took a 15-minute motorcoach ride followed by a 20-minute boat ride before a 2-hour walk.  It was on that walk that the 'clinging to dear life' experience happened.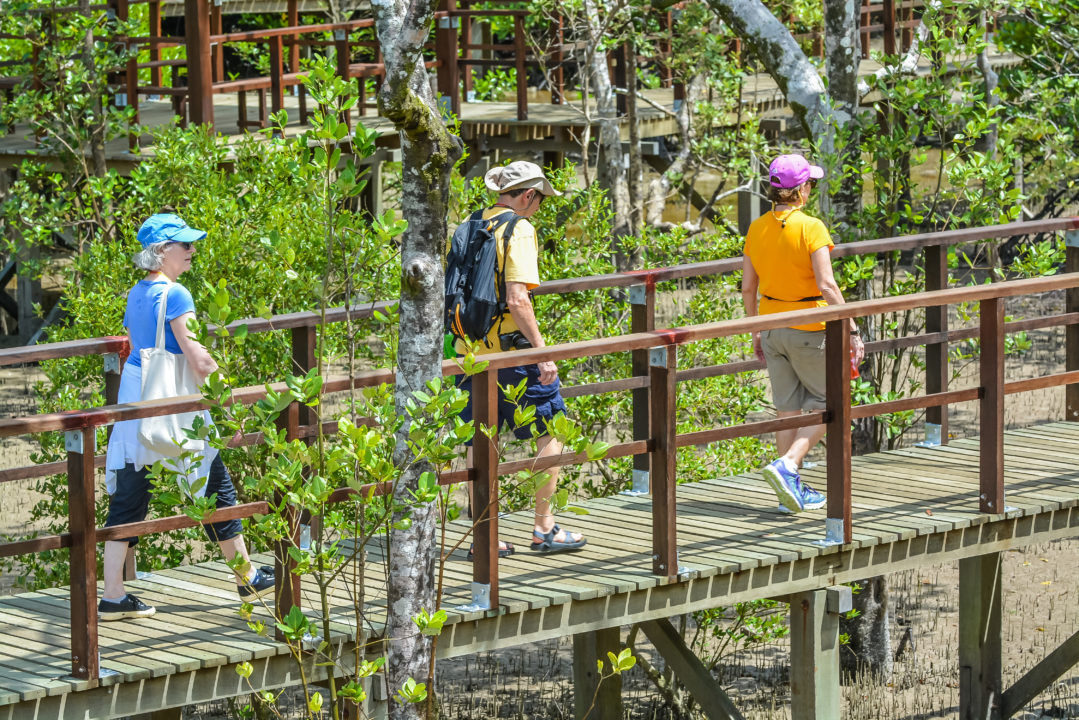 There are about a dozen 'trails' from which to choose at Bako National Park, all with varying degrees of difficulty. The plan:  Everyone comes along all the way until we get to the trail and hiking part, then each of us could decide: easy trail or slightly more difficult trail.
Along on the tour, Windstar Cruises Filipino crew from Star Legend all the way to the beginning of the trail.  As I write this, I remember this was about the last we saw of them.  It's also about the last we saw of several passengers who had begun the trek with us.  They did not fall off the side of the mountain.  They took one look at the trail, turned around and went back down.  Apparently, we chose the one marked Borneo Death March as the topography resembled more something we might see on some extreme adventure blogger's website.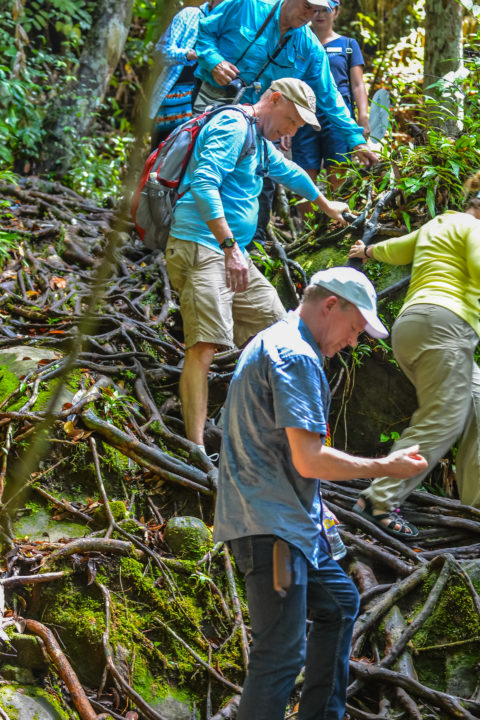 That brings us to the first of a number of characteristics of a Windstar Cruise:
The Windstar passenger base is dominated by well-traveled people who know their limits.
That's not always the case on tours we have been on with other cruise lines. To many though, this one was not even a close call.
Interestingly, along with us on the tour was Star Legend Godmother Gloria Bohan (73) who hung right in there and made it over the top along with the rest of us who had no business being on that trail. But that's a part of travel that Windstar travelers do very well.
Windstar travelers are flexible and make the most out of most situations
As this was the 2018 President's cruise, also along on the Borneo Death March was Windstar President John Delaney (pictured above) and a number of other Windstar guests.  All of them were rewarded upon completion of that hike with scenes found nowhere else on the planet.  Back on water, a wetlands tour took us to the coast to view interesting rock formations.
More scenes from that tour:
A distinct Windstar Cruises difference we first saw on this tour: Wonderful Local Guides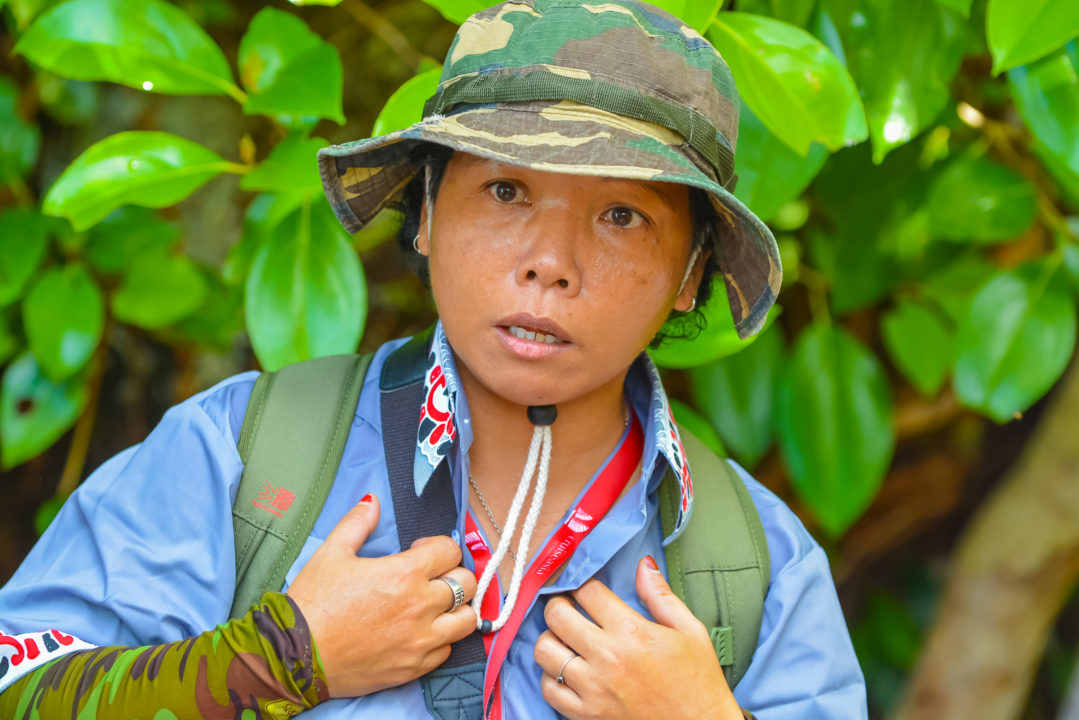 Back on board Star Legend, the evening would bring a Pre-dinner port talk about the next day's activities, updates to the itinerary and more.  For some.  Others, surviving the Borneo Death March chose to take the evening off and bask in the glory of their accomplishment.
That went something like this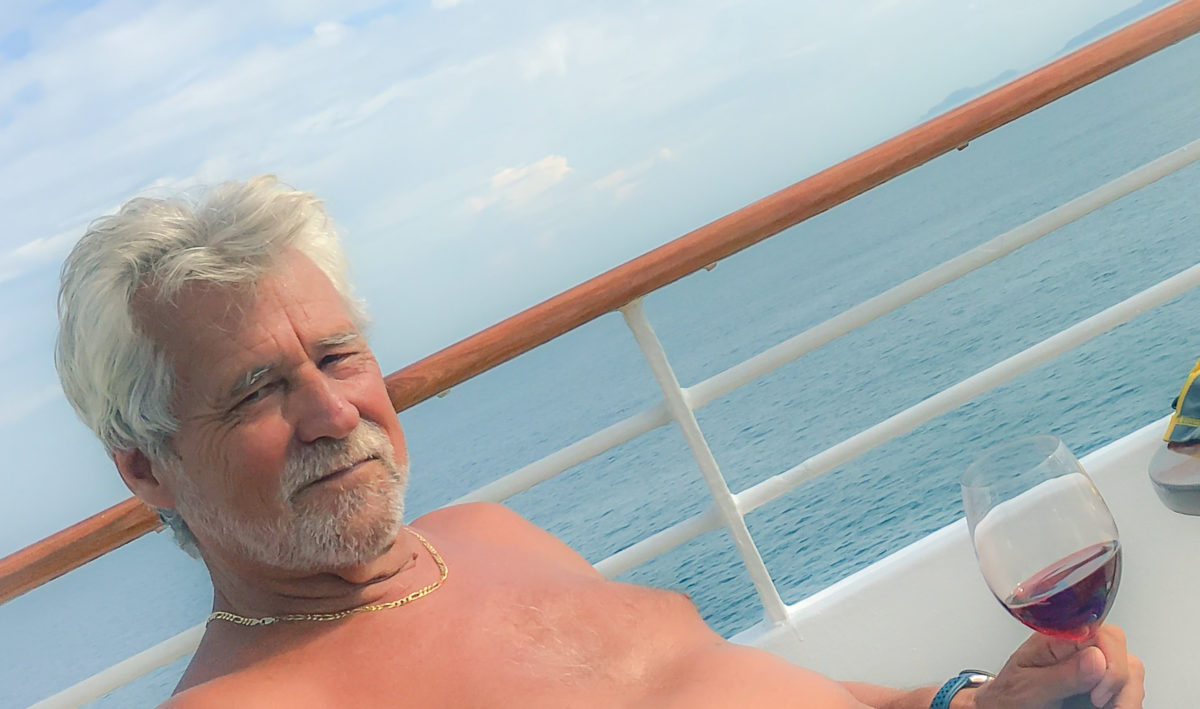 See more of our time in Kuching, Malaysia
 of our entire Windstar Cruises travel experience
Windstar Philippines & Borneo: Our Entire Journey