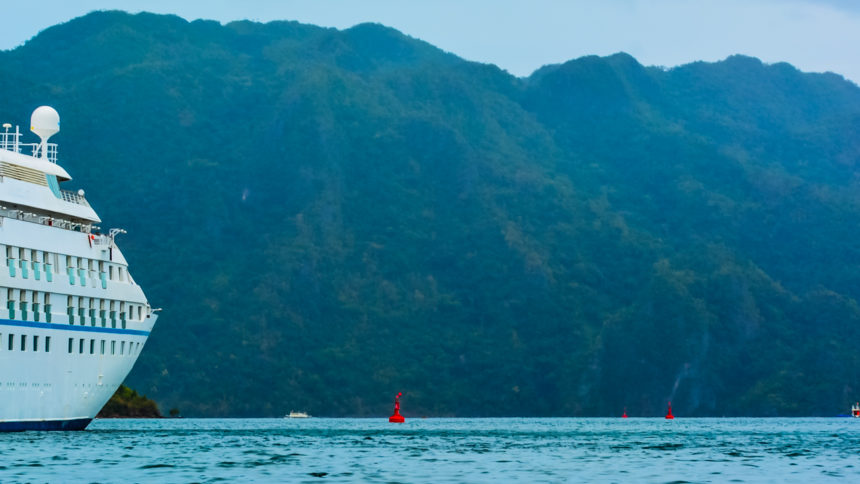 Windstar Cruises In The Philippines: Crystal Clear Coron
Coron is a place in the Philippines known for its World War II deposit of sunken ships for which divers come from all over the world to see. But those above the water line have a lot to like here too, as we found while traveling with Windstar Cruises In The Philippines.
Coron is both the name of the largest town on the island of Busuanga and that name of a different, smaller island off the coast. In September 1944, Coron was a place where a fleet of Japanese ships were hiding until sunken by a U.S. Navy raid.   Coron takes up the eastern half of Busuanga Island, all of Coron Island and about 50 other minor islets. All these islands are part of the Calamian Archipelago in Northern Palawan that separates the South China Sea from the Sulu Sea.  The Sulu Sea is not named after anyone on Star Trek.  The Sulu Sea  is a body of water in the southwestern area of the Philippines, separated from the South China Sea in the northwest by Palawan and from the Celebes Sea in the southeast by the Sulu Archipelago. Borneo is found to the southwest and Visayas to the northeast.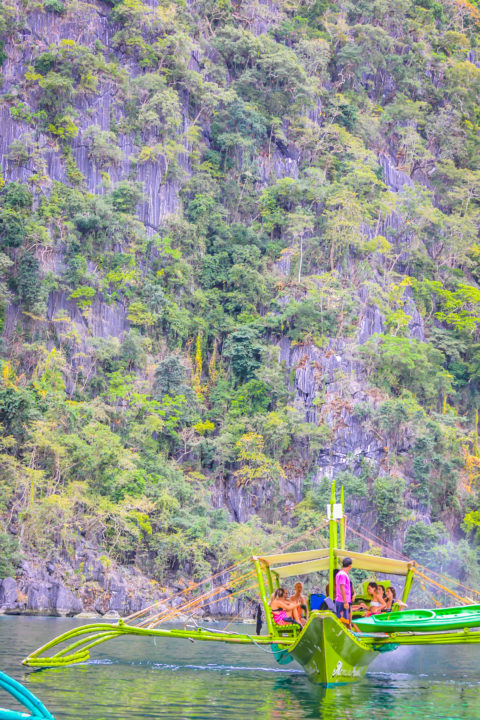 Our time in Coron included another custom Windstar cruise, first to the prime snorkeling places.  "Günter´s Cave" is also known as Cathedral Cave because during a certain time of the day, the sun throws a beam of light through a hole in the cave ceiling, illuminating the inside. It is possible to surface in the cave, as the hole in the cave-ceiling allows fresh air to enter.
Windstar Cruises In The Philippines
More scenes from our time in Coron
Coron is also home to the Coron Island Natural Biotic Area, which is listed in the natural category of the UNESCO World Heritage Tentative List…which brings the question:  So what UNESCO World Heritage Sites did you visit on your Windstar cruise Chris?
Sites to visit next time:
Rice Terraces of the Philippine Cordilleras in Ifugao Batad, Bangaan, Mayoyao, Hungduan, and Nagacadan
Historic City of Vigan– Established in the 16th century, Vigan is the best-preserved example of a planned Spanish colonial town in Asia
Mount Hamiguitan Range Wildlife Sanctuary– Forming a mountain ridge running north-south along the Pujada Peninsula in the south-eastern part of the Eastern Mindanao Biodiversity Corridor, the Mount Hamiguitan Range Wildlife Sanctuary has an elevation range of 75–1,637 m above sea level and provides critical habitat for a range of plant and animal specie
Tubbataha Reefs Natural Park– The Tubbataha Reef Marine Park covers 130,028 ha, including the North and South Reefs. It is a unique example of an atoll reef with a very high density of marine species
This video, considered before we traveled, turned out to be an excellent representation of what we found during our visit