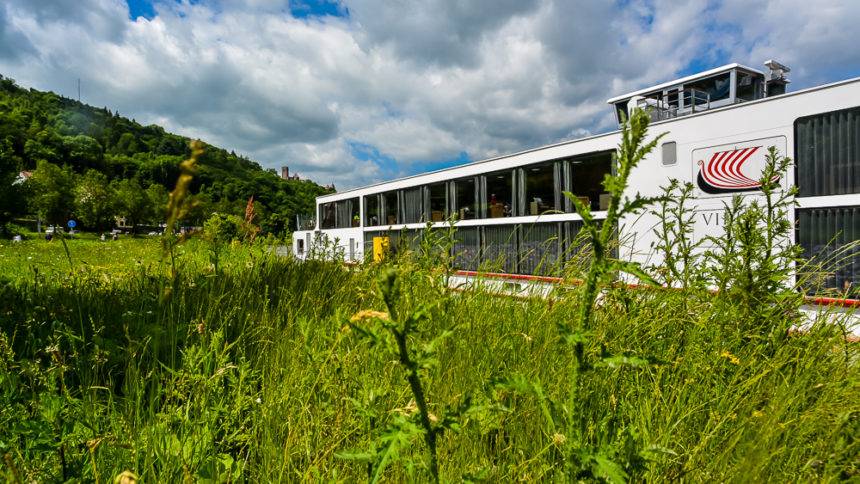 Ten Minutes From The Ship: Easing Into International Travel
One of the best parts of seeing the world by ship is the safe and secure environment that vessel provides.  By river or sea, we go off exploring on a tour or by ourselves then return to our home away from home.  Sure, there are 'bad parts' of any town, places even locals avoid. Where the ship is docked is not normally one of them.  I tried something new while sailing with Viking River Cruises on our Grand European Tour aimed to get even the most cautious passengers off the ship.  Walking ten minutes from the ship, I gathered images quite unlike what I would find the same distance from home.
Armed with only my cell phone and a watch, I walked five minutes away from our Viking Longship in each port of call. At that point, I either turned around and came back the same way or used Google maps to find an alternative way to get back.
Here is what I happened to see during several of my walks from where our Viking Longship happened to be docked on the day we visited.  Some locations were the same as we had docked at on a 2013 sailing of the same itinerary. Other docking locations were elsewhere, offering a totally different experience.
Budapest
Passau
Regensburg
Wurzburg
Wertheim
Cologne
It might have been helpful to lead this post by noting the difference between passengers and travelers as the two terms are not exactly interchangeable.  Passengers go from place to place.Travelers get out and experience those places, one way or another. Ten minutes from the ship walks work for both groups and can open the door to even more fulfilling experiences in the future.  Try it. You'll see.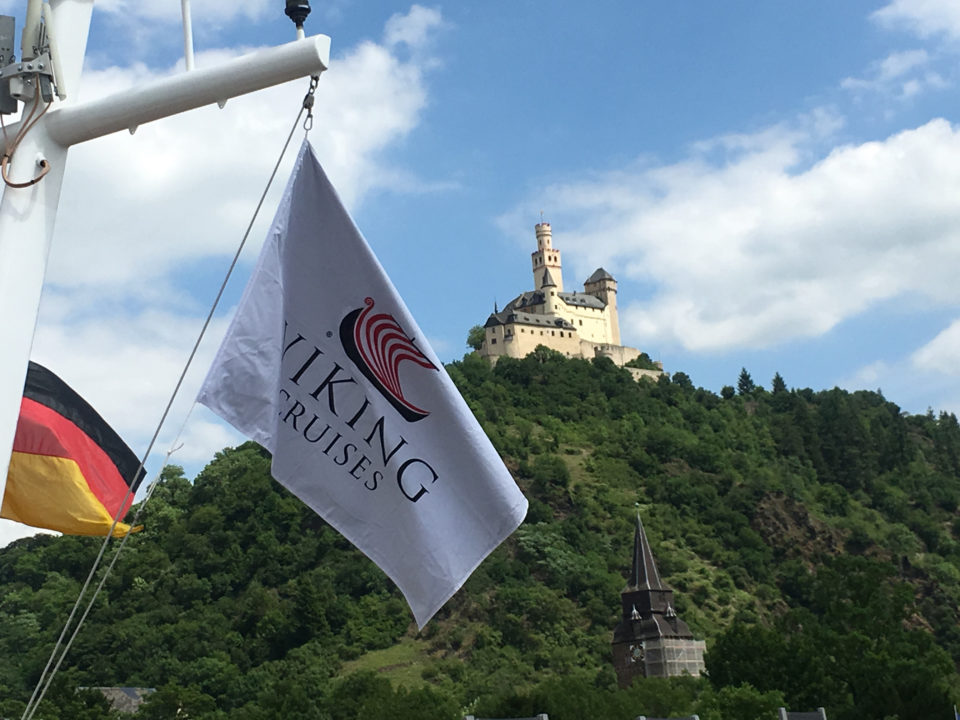 Ten Minutes From The Ship
Know Before You Leave
The Thing On The Hill- There always seems to be an iconic landmark, castle, or structure of some sort perched high on a hill that can serve as a good point of reference, is nearly always noted on Google maps.
In Addition Or Supplementing The Included Tour- When the included tour du jour departed later in the day, a walk of ten minutes from the ship fit in quite nicely almost every morning.
Even On Motorcoach Tour Days– The Austrian capital of Vienna takes a motorcoach tour first to cover a lot of ground before walking through the city center.  Still, where we were docked in Vienna made for a lovely ten minutes from the ship walk.
Drop A Pin- Just as you step off the ship, tell Google maps this is where you parked your car.  It's easy to remember and serves as a homing beacon if you get lost.  It's pretty easy to do.
Free Time After Tours- Generally speaking, when an included tour ends, free time begins. At that point, Viking Travelers can wander around on their own or go back to the ship with the guide. Directionally challenged travelers might want to go back or at least get specific information from the guide on how to get back.  I have seen others with highlighters, asking guides to mark the walking route from that point back to the ship.  Not a bad idea really.
On Your Own After Tours– After a tour, if lost and given the choice between walking up or down hill, pick down.  Odds are that is where the river is.  Your ship will be somewhere around there, never on the top of the hill
Don't Sneak Off The Ship- One of the security measures in place on our cruise included boarding cards kept at the front desk.  To go off on tour we would pick up cards showing our tour group as well as cards with our stateroom number and name on them.  If the thought 'Oh, I'm just going off for ten minutes. No need for the cards' crosses your mind, shoo it away.  Turn the wrong way and it's quite possible to get lost in 30 seconds.
Bring A Map- At the reception desk on Viking Longships will be a map of the place where we have docked.  Take one of those even if proficient with Google Maps.  Also available, what looks like a business card which lists the ship's exact location.  That address will mean absolutely nothing to you but a local cab/Uber driver will know where to take you.