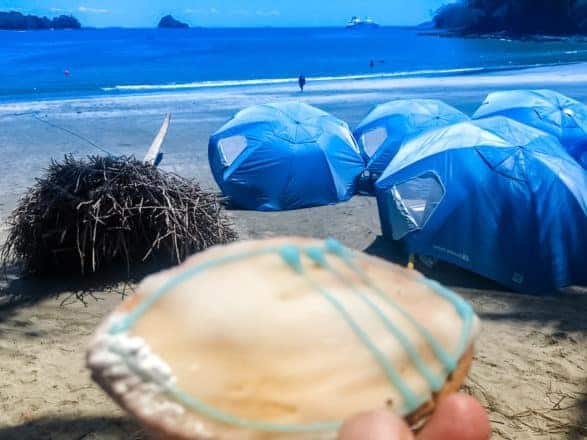 Windstar Cruises Subtly Different Beach Day
After a full transit of the Panama Canal, we spent a relaxing day at sea aboard 212-passenger Star Pride. The next day, we arrived at Isla Parida for the Windstar Cruises version of what other cruise lines would refer to as a 'private island day at the beach'.  During our last stop in Panama, Windstar Cruises beach day  further defined what the boutique cruise line is all about, in a subtly different way.
Already noted: the Windstar slogan "180 degrees from ordinary" is resolving as actually different than what other cruise lines do.  The Windstar beach day followed that pattern.
The night before at a daily port talk, we learned that making it ashore was done via Zodiac, basically a big rubber raft. While experienced Windstar Cruises guests knew the drill, instruction on how to get on and off the watercraft would be provided prior to disembarking 212-passenger Star Pride.
Once ashore, it was island life for a great many Windstar guests, if only for a day. Some went hiking along with Windstar's resident naturalist. Others went on tour, enjoyed the day in the shade or soaked up the sun.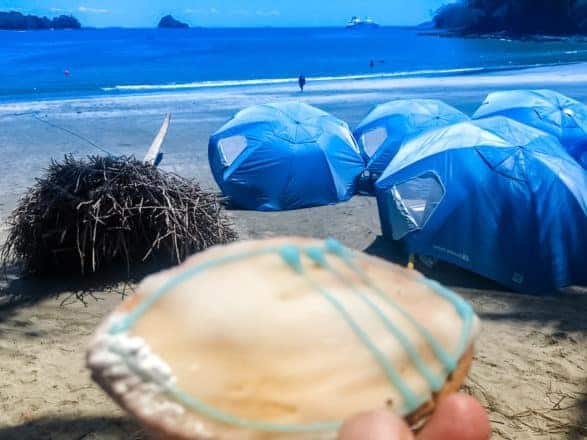 The beachside event continued all day with Windstar guests wandering in and out, on and off Star Pride. It was the second time a day long event engaged us in this manner. A similar scene was experienced on the all day transit of the Panama Canal.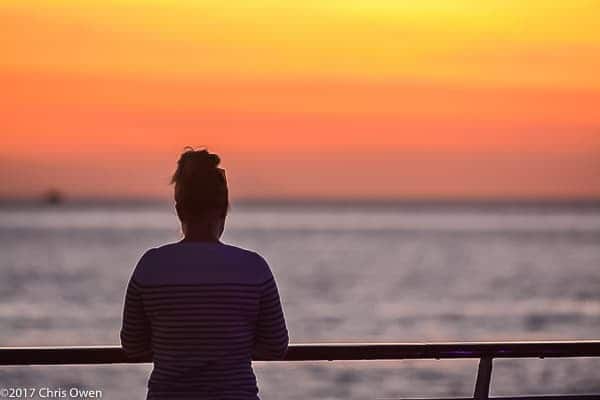 A subtly different element here: What Windstar aims to deliver on these events seems to be less defined than how passengers choose to experience them. Of that there is no doubt: Windstar passengers do what they want, when they want to do it and it all seems to work out very nicely.
The day ended with a Signature Sailaway as the ship's flags are raised to rousing music and guests mingled on deck followed by a sunset as brilliant as the sunrise earlier that day.
The evening would bring a briefing on our next port of call, Puerto Jimenez, the first of several in Costa Rica. That's next.