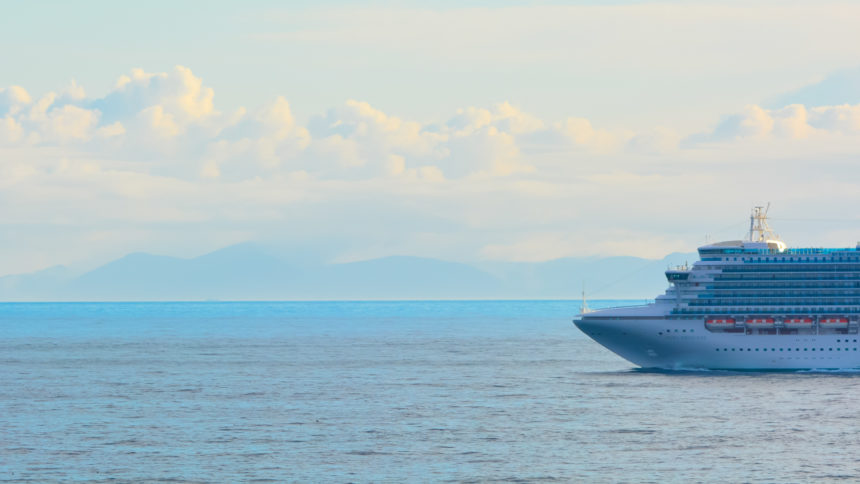 The Unexpected Hit With First Time Cruise Travelers
The timely evolution of Holland America Line has brought a number of interesting course corrections to the 100+-year-old cruise line.  New dining venues, onboard programming, shore exploration selections and more make a good reason to take another look or consider Holland America for the first time ever.  Quite a few travelers did just that on our recent sailing of ms Eurodam for Oprah's Share The Adventure Cruise in Alaska.  We found a number of unexpected reasons for Holland America Line's success with first-time cruise travelers.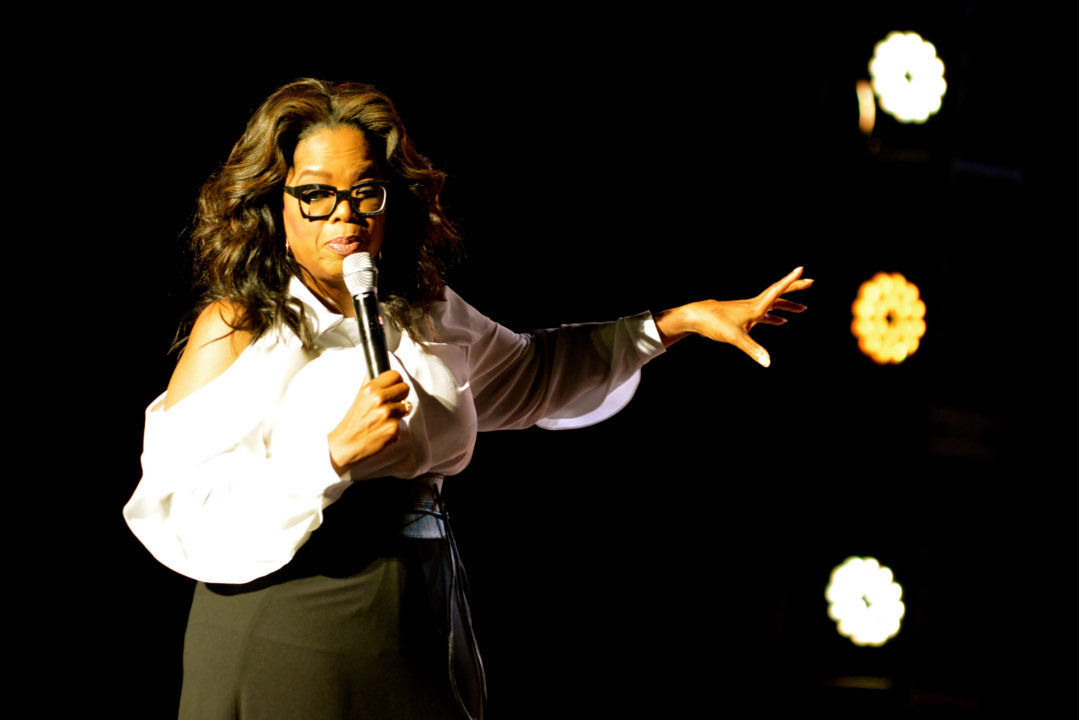 When Oprah asked the full house of loyal and soon-to-be loyal fans if it was their first cruise, most hands went in the air.  A similar number of hand confirmed:  many passengers were on their first ever cruise. That was really surprising to me.  First timers?  That's the kingdom of Carnival, Royal Caribbean, and Norwegian cruise lines. Until now.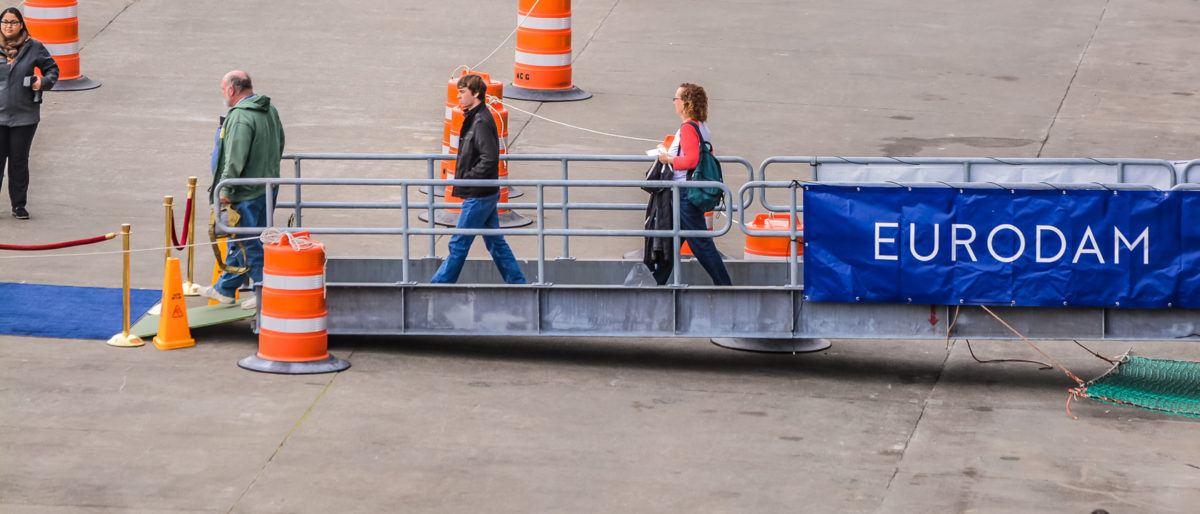 Holland America Line Navigator is an app for your device the works its magic while on a Holland America ship.  On land, there's not a lot to get excited about; a general overview of itineraries and ships, that's about it.  But Holland America Line's Navigator springs to life the moment travelers walk on the ship until the cruise is over.  Check your onboard account balance with one click, see what's happening on the ship right now or in the hours or days ahead.  A custom schedule lets users lock in on events and options they might find interesting, with the ability to change those commitments at will, right from the app.
This is not the first cruise line to have an app powered by the ship's intranet.  Several others do that too.  Still, the Holland America Line Navigator app levels the playing field and enables extremely efficient jumps on and off of paid high-speed internet access.  That's a key issue that other cruise lines are still struggling with as passengers burn up minutes on internet systems that are not as efficient.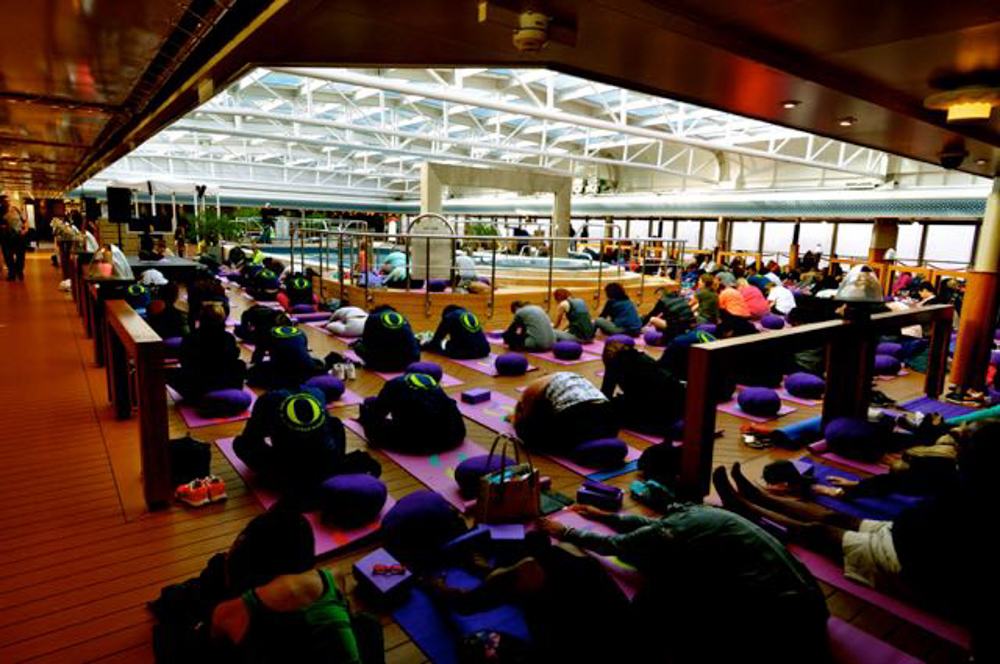 When & Where is the shipboard daily newsletter.  This is the publication left on your pillow at evening turndown, explaining the next day's schedule.  While the exact same information can be found in the Holland America Line Navigator, this is the printed edition.  I had little use for the printed edition as everything really is in the Navigator app.  Still, offering the When & Where makes it possible for passengers to disconnect completely when traveling.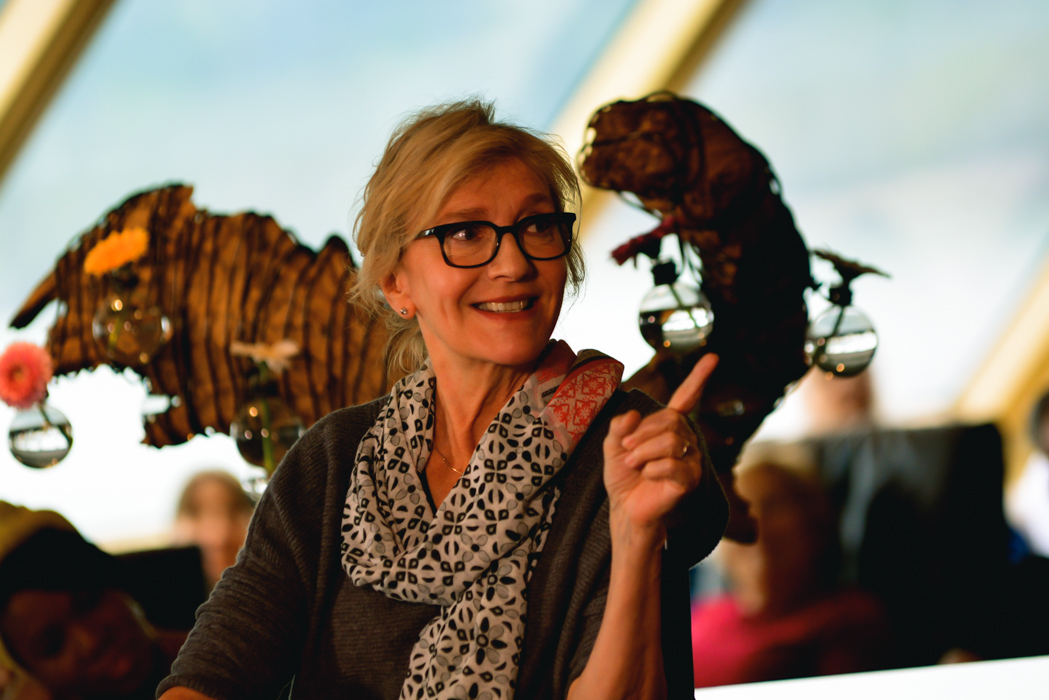 O's Reading Room is an at sea version of the popular Oprah's Book Club on land and an idea way overdue for someone to explore.  Think about it.  How many people do you see on cruises reading books?  Lots, right?  Tapping this common interest of many cruise travelers, there is a lot of potential here.  Loyal Oprah fans did not happen by chance.  Oprah in some way touched the lives of these people and made a difference.  Gathering a bunch of Oprah fans on a cruise put a brilliant spotlight on what happens when they get together.  The Reading Room looks to be an extension of that.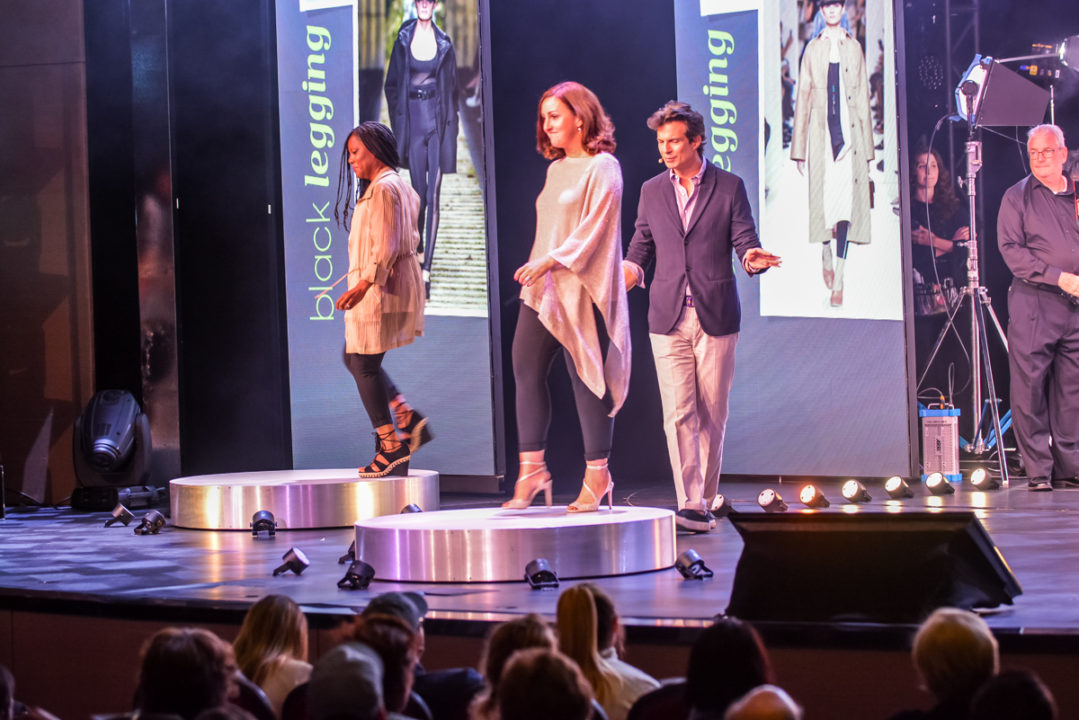 Onboard O Shop brings fashion to sea that everyone can wear.  Curated by O, the Oprah Magazine creative director Adam Glassman, we saw a preview on Oprah's Share The Adventure Cruise in Alaska. Glassman filled the runway with clothing that looked comfortable, packable and wearable on any cruise.  The O Shop will be on all Holland America Line vessels soon.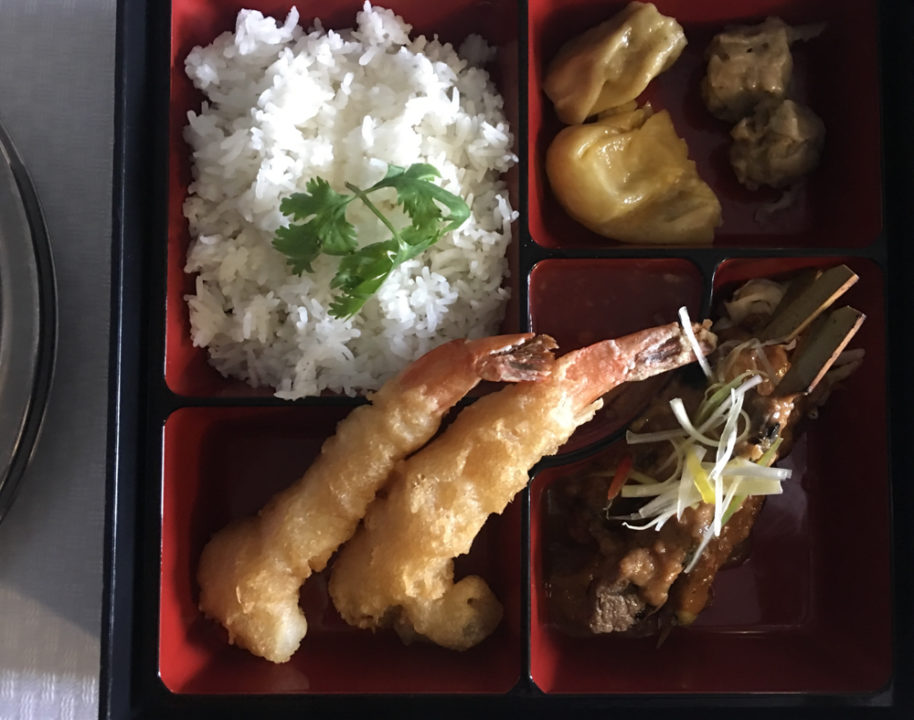 In-Room Dining is also an area where Holland America Line excels.  Distinctively different: the ability to order from the ship's specialty restaurants.  A limited menu is available for delivery to your stateroom on Holland America ships.  The reasonable surcharge is $4.95 for the Dive In Burgers (available 24 hours a day).  The ship's Pinnacle Grill Steakhouse is either $15 for a steak or$20 for a lobster dinner.  Asian themed Tamarind has Bento Boxes ($9.75)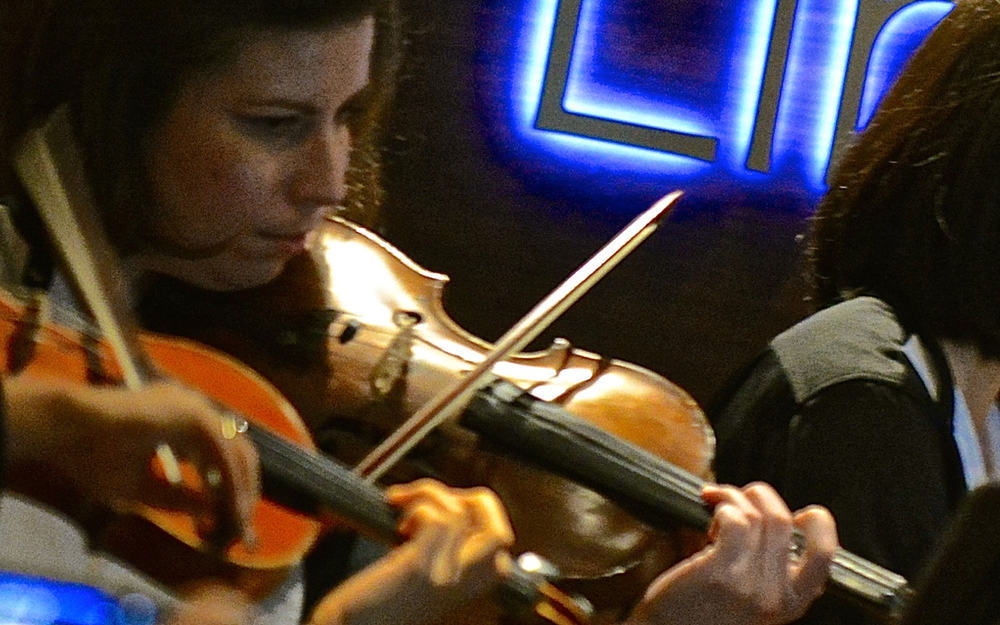 Entertainment Options have also evolved on Holland America Line, featuring a Mainstage production that showcases music, song, dance and more.  Lincoln Center Stage brings outstanding musicians performing multiple programs of chamber music every night.  Billboard Onboard has two pianists playing music you know and love.  B.B.King's Blues Club has an 8-piece band that brings music ranging from funky and fast to soulful and smooth.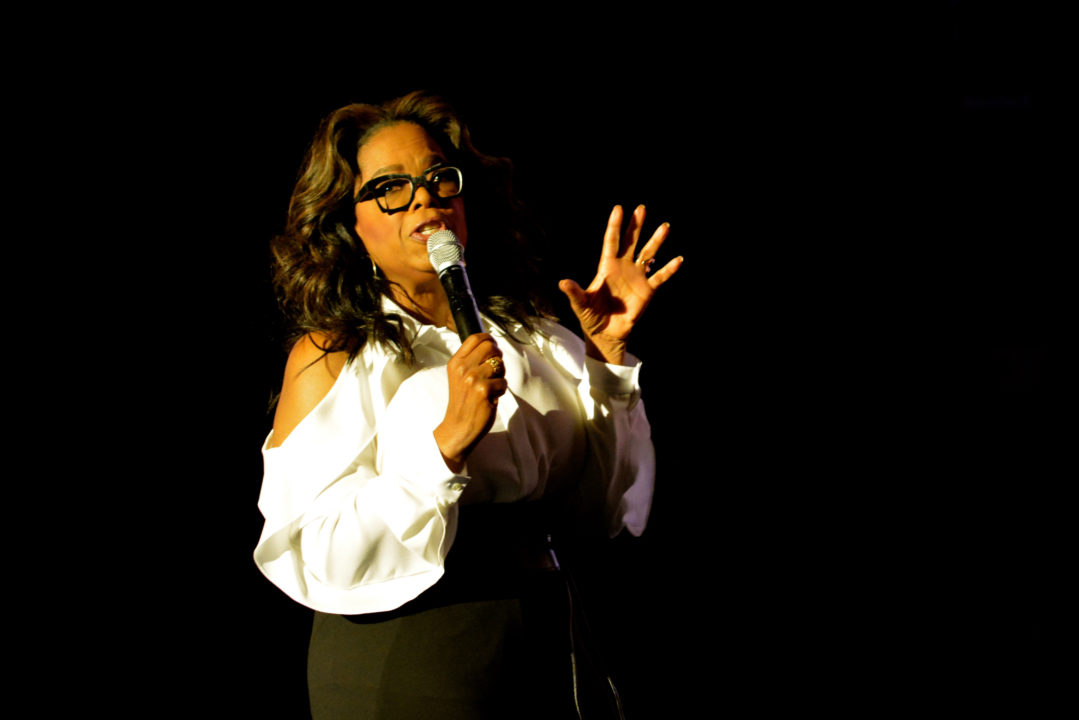 O, The Oprah Magazine lets us connect with other guests with the reading room and fashion focus noted above.  O, The Oprah Magazine has onboard activities designed to let travelers live their best life and uncover potential.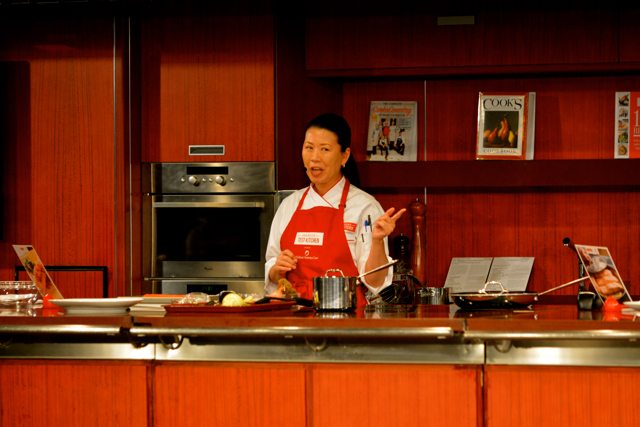 America's Test Kitchen- Holland America Line guests can experience America's Test Kitchen's enticing array of live onboard cooking shows and hands-on workshops. Learn foolproof techniques and user-friendly recipes for making delectable dishes with confidence. Designed exclusively with Holland America Line, this new culinary programming is currently available on select ships and is expected to roll out fleet wide by the end of 2017.
BBC Earth Experiences– Holland America has partnered with BBC Earth to bring you unforgettable new ways to experience the world's natural wonders. Through the innovative and breath-taking programming, guests will be taken closer to the ocean and natural world through a groundbreaking concert, films, game shows, trivia, children's activities and feature cruises.
Also on Holland America ships, a wide variety of complimentary Live TV, movies and custom content from the BBC, America's Test Kitchen, O, The Oprah Magazine and the Oprah Winfrey Network make good reasons for first-time cruise travelers to begin with Holland America Line.  One can only wonder: what's next?