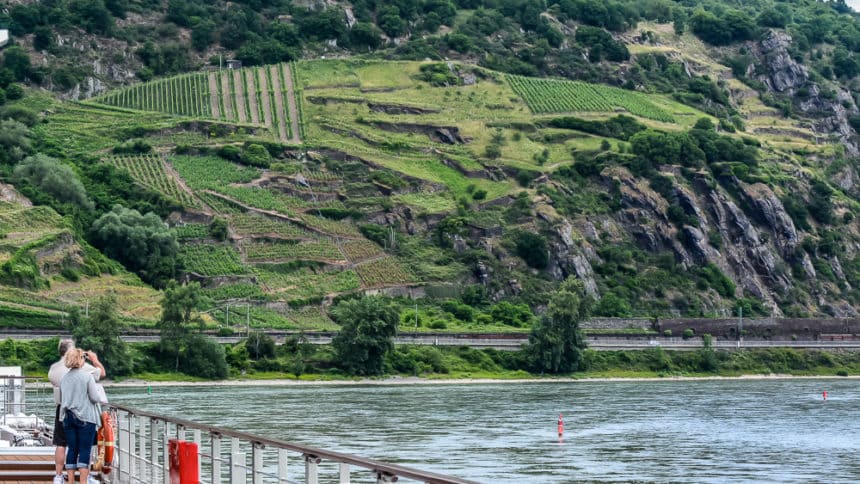 Our Flawless Viking River Cruise Story
Our Summer 2017 trip to Europe brought us back to Viking River Cruises for a 15-day Grand European Tour.  It had been a while since we sailed with Viking on the river, recently devoting a lot of time to Viking Ocean Cruises, a travel experience that was inspired by, asked for and the logical next step for Viking.  Celebrating 20 years in the river cruising business in 2017, the last decade saw phenomenal growth, fueled in part by the unique design of the massive fleet of new Viking Longships.  Now coming back to Viking River Cruises for a first full sailing since sailing the sparkling new Viking Ocean experience, I wondered how it would compare.  The experience, in a word: flawless.  That's a descriptive term we rarely use here.  When we do, an explanation is required.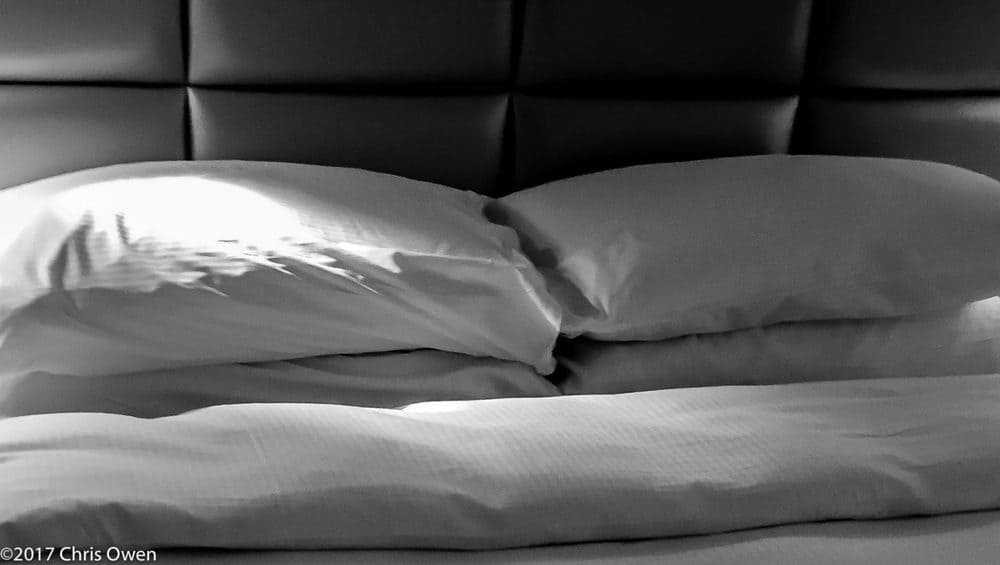 In the world of travel, it's really all about the experience and memories we carry forward.  At the end of the day, back home sleeping in our own bed, using our own shower, and in our everyday environment, the unasked question is answered:  What are the enduring memories from travel?  One of the reasons we embrace and promote the world of cruise travel is the packaging and choreography of it.  Get it right and great, life-changing moments happen, bringing us back home with an expanded worldview among other personal benefits.  Viking longships transport mostly North American travelers on the waterways of Europe.  Recently-built versions of those Viking Longships sail in Russia, the Ukraine, Asia, and Egypt as well.  As they do, a carefully timed and planned onboard program details just about every part of the experience.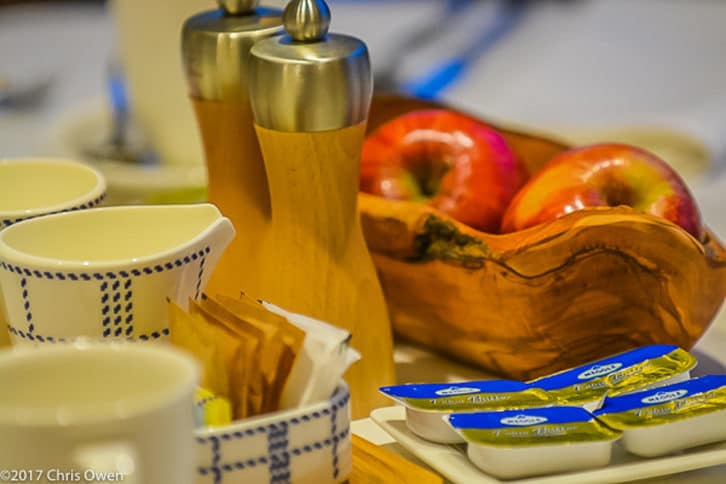 Example: by the book, when a passenger takes a seat in the dining room of a Viking Longship, the staff has 30 seconds to make a glass of water appear on the table. On that table will be a salt and pepper shaker. Of the two, the salt shaker is always closest to the entry point of that dining room.  And so it goes, with every possible detail of the experience defined.  Impressive? Sure.  Is that what makes for a flawless experience? Not by a long shot.
Also on those Viking Longships are a nimble and experienced crew capable of performing multiple positions. The Program Director is a face most often associated with the experience, and rightfully so: he or she is with passengers every step of the way.  Where Viking earns the flawless designation is with those crew members. It is their efforts that put the experience over the top.  They are entrusted with the well-being of Viking travelers in a unique way few other travel companies have been able to deliver: they are allowed to think on their own and react accordingly to variable situations.
Throughout our journey, we noted situations and events where the human element of the experience made a difference, purposefully not mentioning Viking staff by name for one gigantic reason: It's not about an individual here or there who might excel at their particular job at any one given time.   The human element of the Viking experience starts at the top and goes all the way down to everyone we come in contact with who is associated in any way with the brand.  Every single person.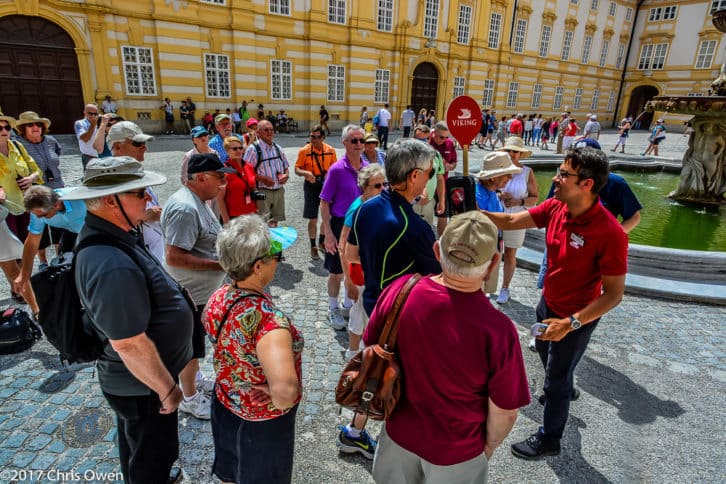 Example: A selling point of Viking River Cruises is the included tour at every port of call. That part of the deal focuses our attention on what we are there for in the first place: the destinations. The 190 travelers on a Viking Longship are divided up into small groups and assigned a high-quality local guide then off they go on tour. We have had everything from college professors to life-long residents of the area.  All cover the bullet point highlights of the place and include their own personal take on events that may have happened in that area.  Better yet, they pay attention to individual group members, engaging them along the way.  Stop there and we have a win.  But that's not the end of the story.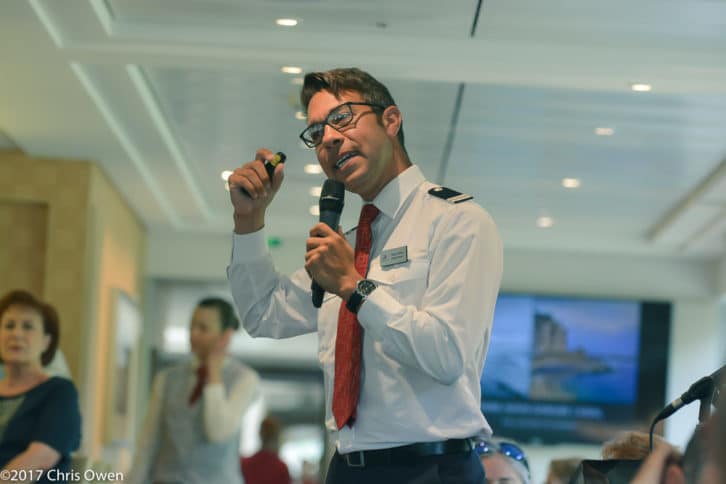 The night before that tour took place, the longship's Program Director briefs Viking travelers on the day ahead and any unexpected nuances in the itinerary that might be coming their way.  Empowered to deliver the best experience, that Program Director might also decide to offer some variations to the plan based on the makeup of that particular mix of traveler onboard.   In addition to the regular tours, an "energetic group" might be offered for those who want to buzz right through the destination highlights.  A "leisurely" group could be offered for those who want to go a bit slower and linger along the way.  On the scene, at one place on our itinerary, a "late bus" was offered for those who wanted more time at a destination requiring the use of a motor coach.
In other words, on a travel experience self-proclaimed as "the thinking man's cruise", the crew is also enabled to think themselves.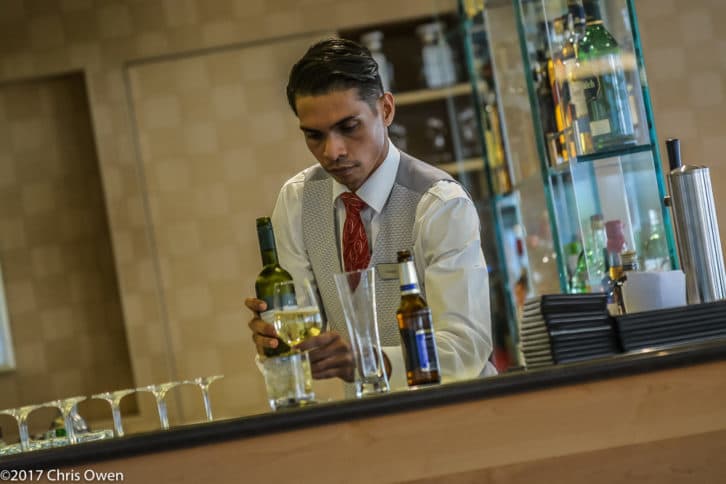 Below is everything we have published on this flawless experience and we're not done yet.  There is one more significant piece of this interesting puzzle for you and I to think through and complete.  After recently sailing both Viking's ocean and river offerings, we're seeing some crossover of style, focus, and direction that looks to be the next chapter in this story.  Stay tuned: it might be the most exciting yet.
ChrisCruises- Posted before, during and after sailing
Flickr Photo Albums- just photos, no words: all the images we capture, unedited and free to share or use as you wish with attribution.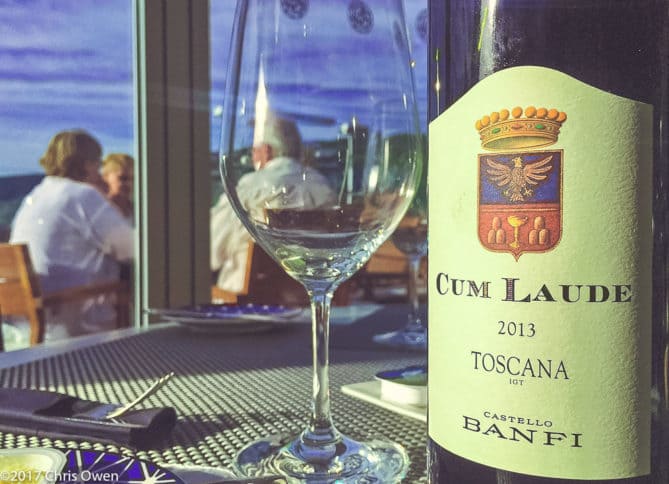 Facebook Photo Albums- much like Flickr Photo Albums, the Facebook version features a story and select photos that illustrate the topic, tour or onboard event.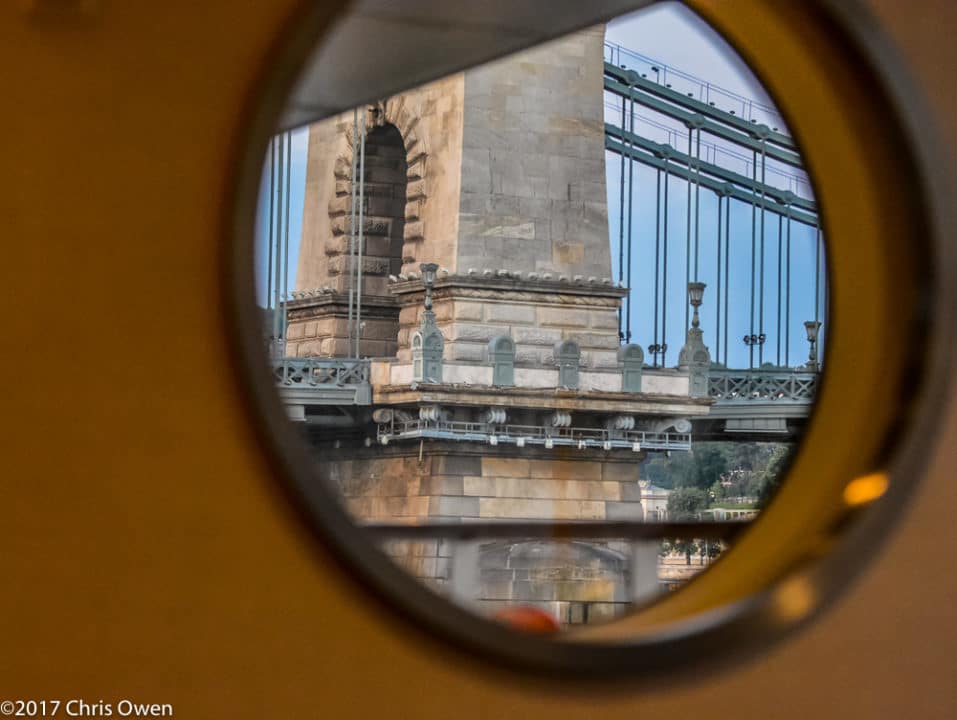 Instagram Photos– A recap of our daily postings on Instagram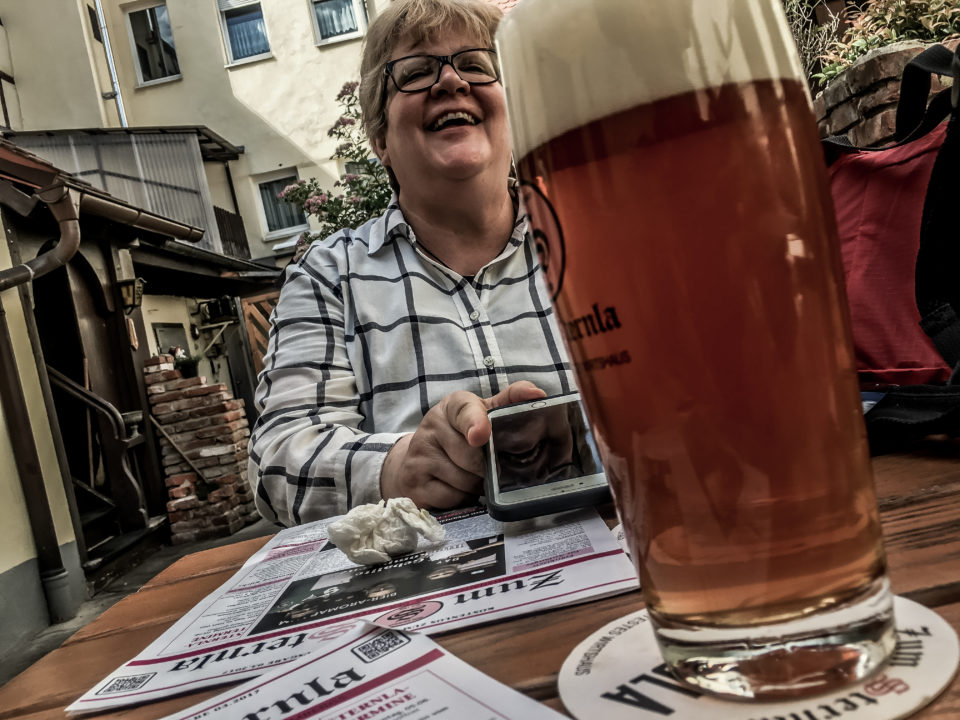 On Tumblr: TheWorldAsLisaSeesIt– One Post Every Day From Lisa's Point Of View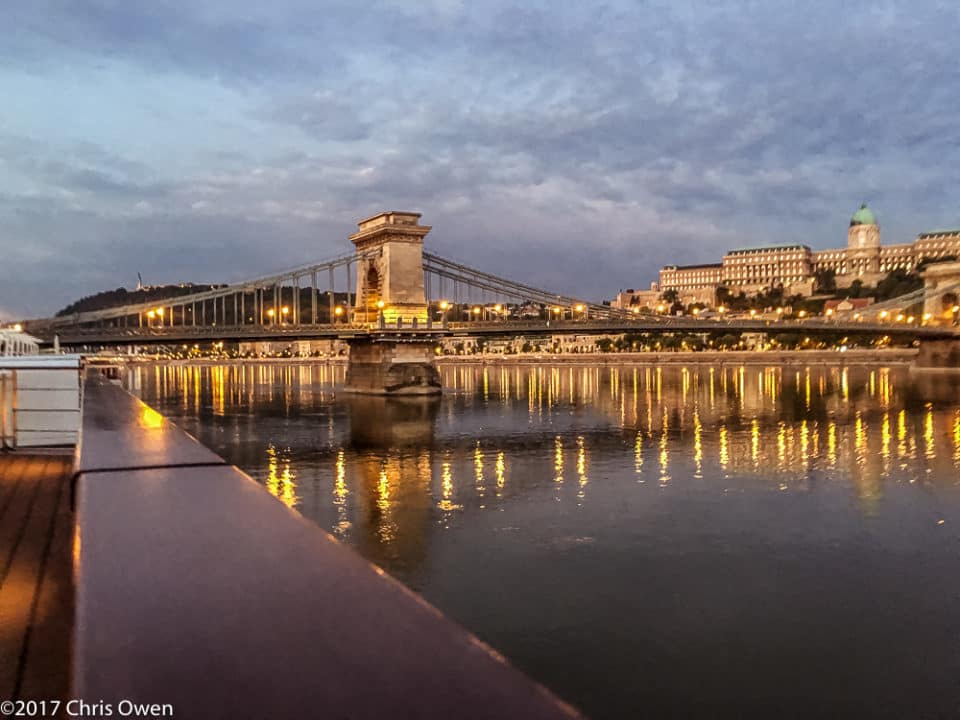 On Pinterest

One more
As we sailed, locals turned out or stopped what they were doing to see our elegant Viking Longship pass by.  One could not help but wonder what it would be like to live in these places and what those people who watched us sail thought of us.
"Once you have traveled, the voyage never ends, but is played out over and over again in the quietest chambers. The mind can never break off from the journey."
― Pat Conroy