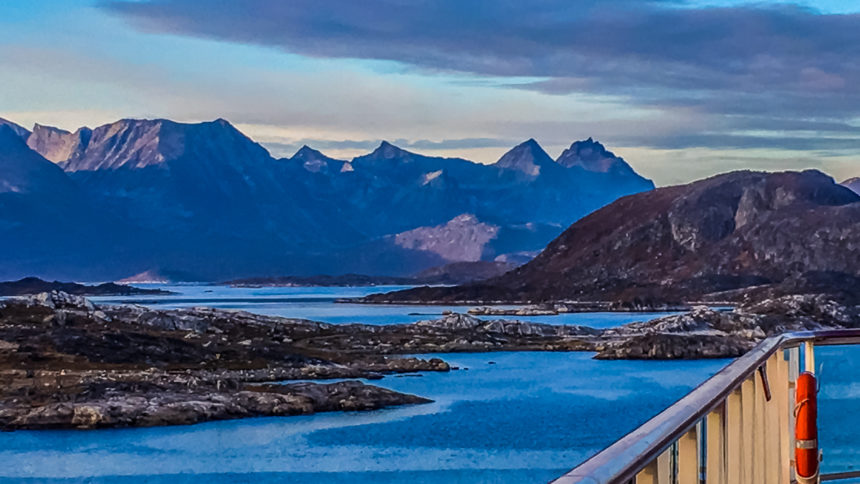 Interesting Viking Cruise Itineraries Bring New Travel Choices
Destination-focused cruise lines continue to differentiate themselves from one another a number of ways.  Royal Caribbean International's diverse fleet of ships is split into seven different classes, each with a unique personality of its own. Carnival Cruise Line continues delivering something 'Fun' for everyone, now in Cuba too.  Cruise lines with smaller ships focus on destinations and leverage unique ship features to present them in a way not seen before.   Such is the case with Viking Ocean Cruises as interesting itineraries continue to bring new travel choices.
Viking Ocean Cruises recently announced a new full-length Northern Lights itinerary in the Arctic Circle.  Sailing between London and Bergen in January 2019, Viking travelers on the new In Search Of Northern Lights itinerary will be in place during the peak season for aurora borealis sightings.
"Our Nordic heritage is evident in all that we do, from our spirit of exploration to the serene, understated elegance of our ships. Scandinavia is Viking territory, and no other cruise line can show guests this part of the world like we can." -Torstein Hagen, Chairman of Viking Cruises. 
Nicely sized 930-passenger Viking Sky will showcase Norway's pristine beauty and dramatic snow-dusted wilderness in a unique way no other ship is able to emulate.  On Viking Ocean cruise ships, everyone has a balcony.  A plethora of floor to ceiling windows in restaurants, lounges, and other public areas connect Viking travelers with the outside world.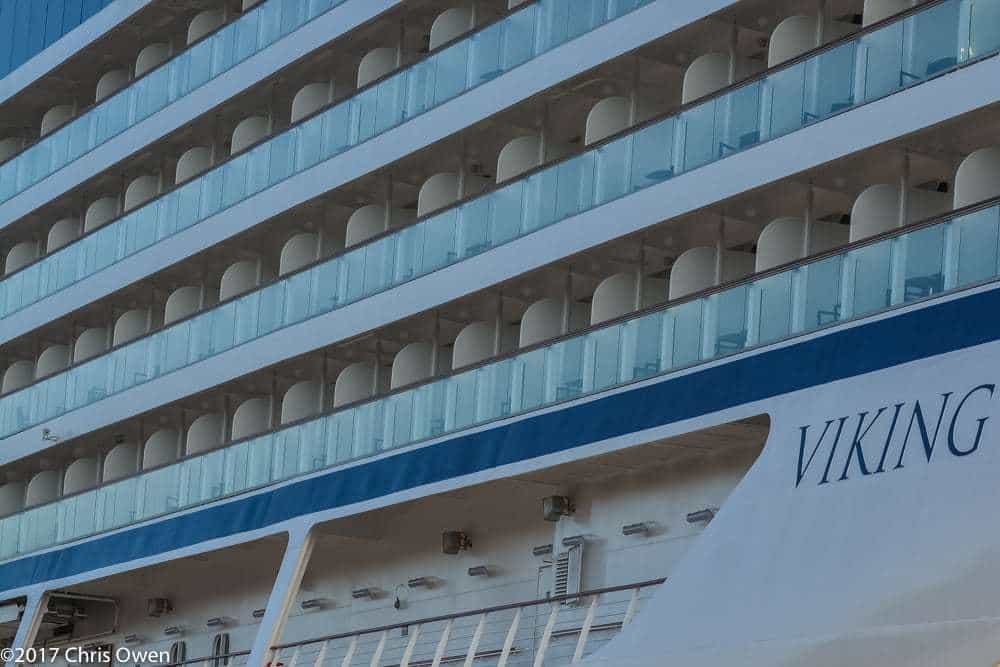 The 13-day itinerary is more than an expedition cruise trip to the Arctic too.  Visiting seven destinations, the In Search Of Northern Lights itinerary will overnight in Tromsø, Alta and Bergen, Norway,
Highlights of the new In Search Of Northern Lights itinerary include:
Experience the Northern Lights in Alta: Home to some of northern Europe's most magnificent natural beauty, Alta's frequent clear skies make it an ideal place to view the luminous aurora borealis during the height of the viewing season.
Experience Nordic Life with the Sami Community of Máze: While in Alta, visit the nearby native Sami community of Máze for an authentic lunch of local dishes and an exciting ride in a reindeer-drawn sleigh.
Visit the Arctic Cathedral in Tromsø: Home to the largest concentration of wooden houses in Northern Norway dating back to 1904, marvel at the classic architecture contrasted with modern buildings, including the Arctic Cathedral, a stunning triangular building in white and icy blue often called the "Opera House of Norway" for its resemblance to the Sydney Opera House.
Step into the Viking Age in Stavanger: Visit the Archaeological Museum, where a host in traditional Viking dress will demonstrate essential tools and artifacts of the time period, then stop at the Swords in Stone monument commemorating the Battle of Hafrsfjord in 872.
Ascent of Mt. Ulriken in Bergen: A panoramic tour of Bergen takes you to the beautifully preserved wharf of Bryggen, a UNESCO World Heritage Site that was central to Bergen's role in the Hanseatic League. Afterward, embark on a gondola ride for a scenic ascent to Mt. Ulriken, the highest of Bergen's famous Seven Mountains.
Learn more: Creative Viking Itineraries Continue Reinventing Cruise Travel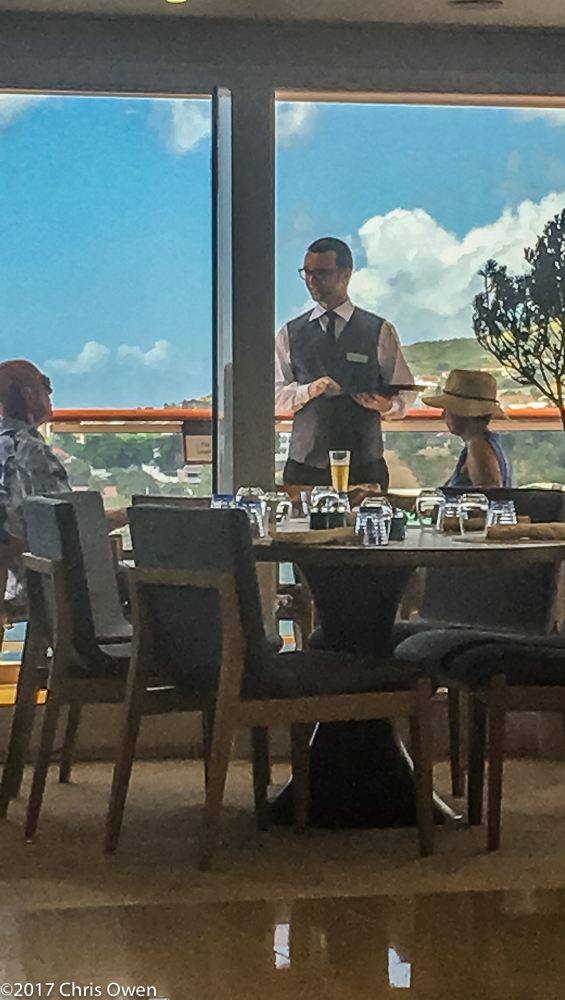 All of the above amounts to sharing information you can find a bunch of places. Now, let's dig a bit deeper and discover why this story is important to four different types of travelers:
Destination-Focused cruise travelers– It's not about onboard programming so much as it is the places ships visit
Fans of Viking Cruises- They're sold and will go anywhere Viking sails
Fans of cruise travel in general– They like the value and convenience
Potential Cruise Travelers– Anyone who has not experienced cruise travel
Quality is a significant factor in any travel experience.  Experience it once on any given cruise line and we expect it again, the next time.   We like a number of travel brands for that very reason: we know what to expect and they deliver it.  Then there is the world of Viking Cruises. This is a universe where few other travel companies dare tread. It's not because they lack the financial resources, commitment to their clients or the ability to navigate the same waters of the world.  It's because Viking aims and delivers more than they promise at every opportunity, never losing sight of what is important to all four groups of cruise traveler.  Here's how: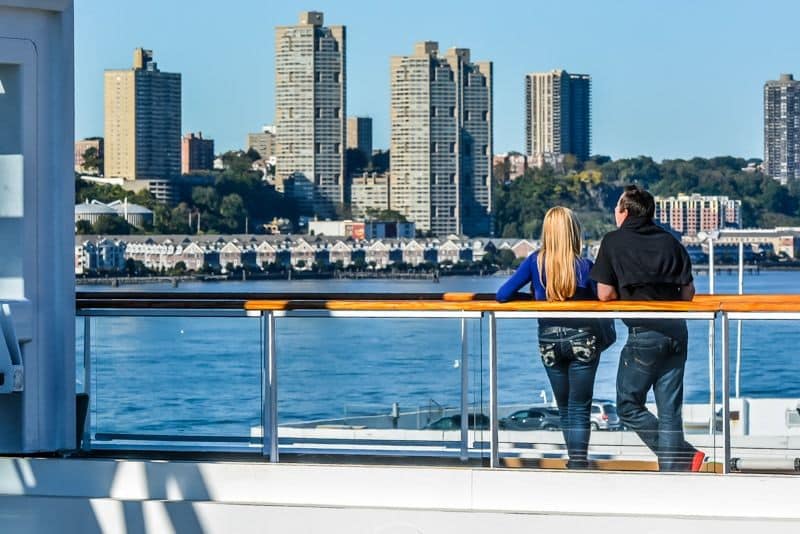 Destination-Focused Cruise Travelers
These travelers might have a bucket list of places they want to see in their lifetime.  They could be any age or socio-economic background.  They're looking to check places off the list.  In the past, the fact that travel by ship helped check those boxes efficiently was good enough.  If the onboard experience was enjoyable, all the better. Today, they want more time at destinations and many cruise lines are giving it to them.  Even big ship cruise models, hungry for onboard revenue, are evolving to make that source more destination focused.  Holland America Line's new EXC Tours (Shore Excursions) aim to connect travelers deeply with the people and places at a level of comfort, care and convenience not found anywhere else.
Viking Ocean cruise vessels are built to showcase destinations, something we have seen them do quite efficiently in different places around the world.  In other words, sister ships Viking Star, Viking Sea and Viking Sky are a destination focused traveler's dream come true.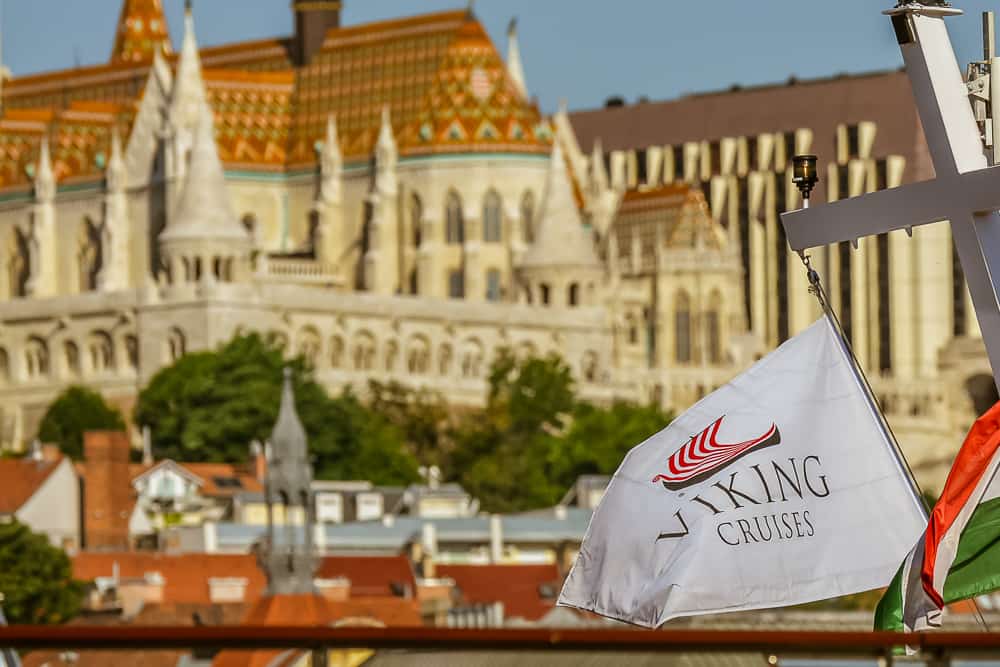 Fans Of Viking Cruises
When sailing aboard Viking Ocean Cruises it is common to come into contact with a fellow passenger who has also sailed with Viking River Cruises.  They liked what they experienced and thought the ocean version sounded like a good idea.  They are rarely disappointed.   The allure of interesting Viking cruise itineraries that pleased them on the rivers of the world draw them to the ocean as well, perhaps with an even stronger appeal.  On a river cruise, ships often dock in the center of cities and towns just steps away from major attractions. While the included tour is a big part of Viking's river experience, it would not be all that hard to take a city map and explore on your own.  Actually, Viking travelers commonly do explore on their own, either during the abundant free time allowed during a tour, before touring or after.
On an ocean cruise sailing to unfamiliar places, going it on our own is more difficult, highlighting the value of included Viking tours.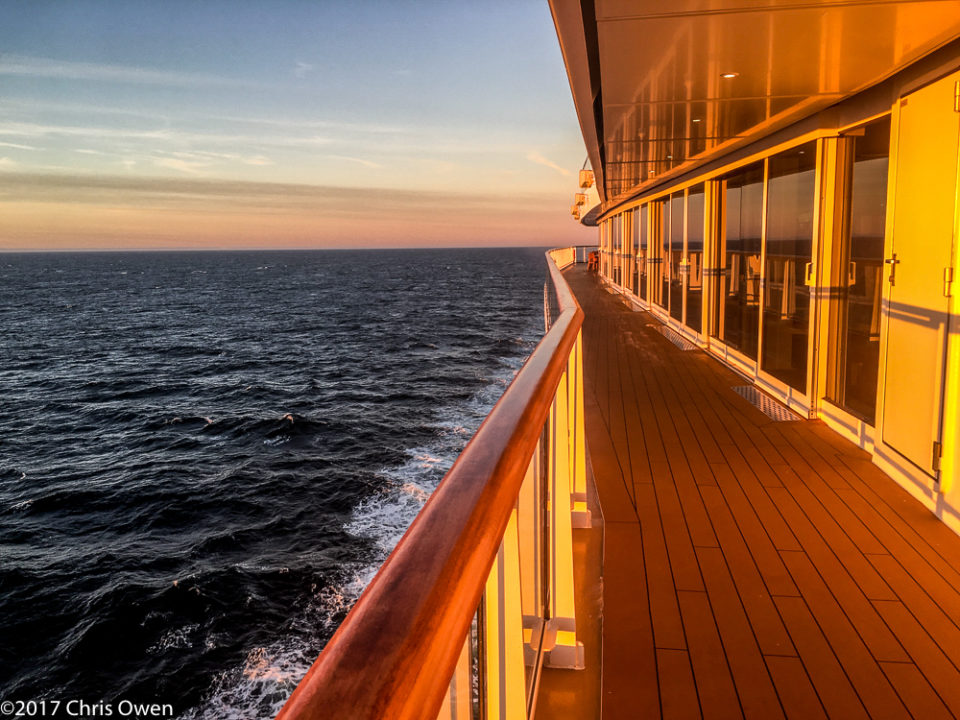 Fans Of Cruise Travel In General
To those for which the value of a cruise compared to visiting the same places on their own resonates, Viking compares favorably as well.  These travelers may also be fans of big ship cruising and enjoy the large ships of either the Royal Caribbean or Carnival family of brands. When sailing an Oasis-class vessel, for example, they might not get off the ship; in love with shipboard life and onboard programming. As opposed to the fan of one cruise line, fans of cruise travel in general mix it up from time to time, trying a different cruise line or unique itinerary they have not experienced before.
Viking's ability to sail on rivers and oceans alone makes them a viable choice for fans of cruise travel in general. That Viking's ocean ship staterooms all have a balcony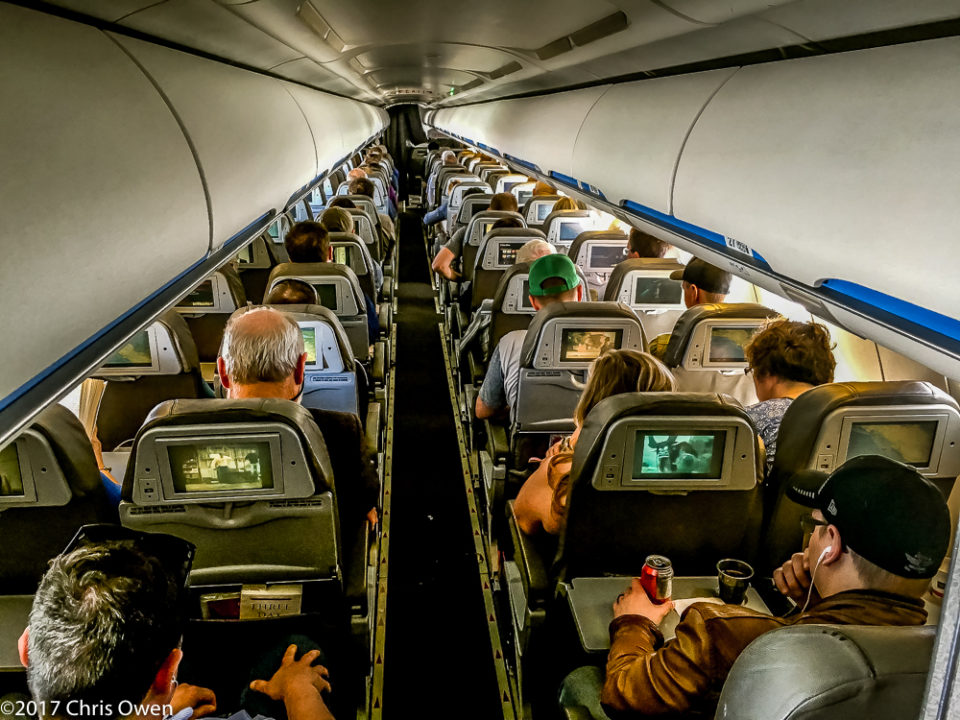 Potential Cruise Travelers
We have said for decades that 'there is a cruise for everyone'.  Now, I wish I could go back and revise that statement to be 'Someday there will be a cruise for everyone'.  In retrospect, that statement is far more accurate today than it was just a few years ago.  Cruise lines once dead set in their ways chose to live and breathe into the future.  That brought new life to old itineraries and pretty much obliterated the idea that cruising was for 'the newlywed or nearly dead' as the very old saying went.  Still, today's potential cruise traveler is different than that of the past.  Their cruise history may not begin with a big ship cruise with the kids and move on to other options as time goes on.  Still, those kids who grew up sailing as the preferred family vacation left home with a rich cruise history, preparing them for interesting Viking cruise itineraries.
It's this last group that would commonly be said to be "setting the bar pretty high" if met on their first sailing and it was on a smaller ship.  Entering the world of cruise travel today offers more choices than ever, making the decision of where to begin even more difficult.   A serious leader in highlighting the destination element of the overall cruise experience, interesting Viking cruise itineraries are proving popular with all travelers.