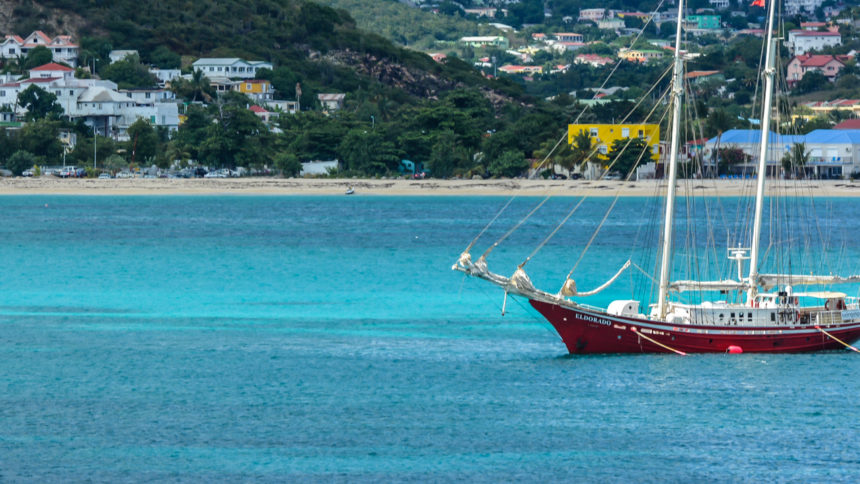 Update: Windstar President San Juan Visit Underscores Unique Small Ship Advantage In Big Way
Recently, travel agents have been fielding calls, emails and/or texts asking "Will any of the Caribbean ports be open by the time I sail?"   For the most part, the answer is a resounding "Yes!" without hesitation. Cruise lines, local governments, and travelers, groups of people who have been there, agree. Still, San Juan is the wild card in predictions and a key port of call on many itineraries.  Yes, the situation is improving but bringing back tourism after a natural disaster is a daunting task. Continuing to head in a direction 180° from ordinary, Windstar Cruises is looking at and reacting to the situation in San Juan a bit differently.
Windstar Cruises President John Delaney is out to fight the negative narrative after the recent storms by revealing, in person, that San Juan and the Caribbean are open for business. As a show of support, Delaney will be sailing on Windstar's first cruise departing from San Juan this season on November 25.
"Travelers should not be concerned about beginning or ending a cruise in San Juan, where the cruise terminal has been operational for weeks, along with the airport," said Windstar President John Delaney.  Taking that thought a step further than leaders of other cruise lines, Delaney announced this week "I'll be personally making the trip, arriving the day before my cruise to enjoy time in Old San Juan, giving updates on my Twitter account, and sharing first-person stories on Windstar's Facebook page."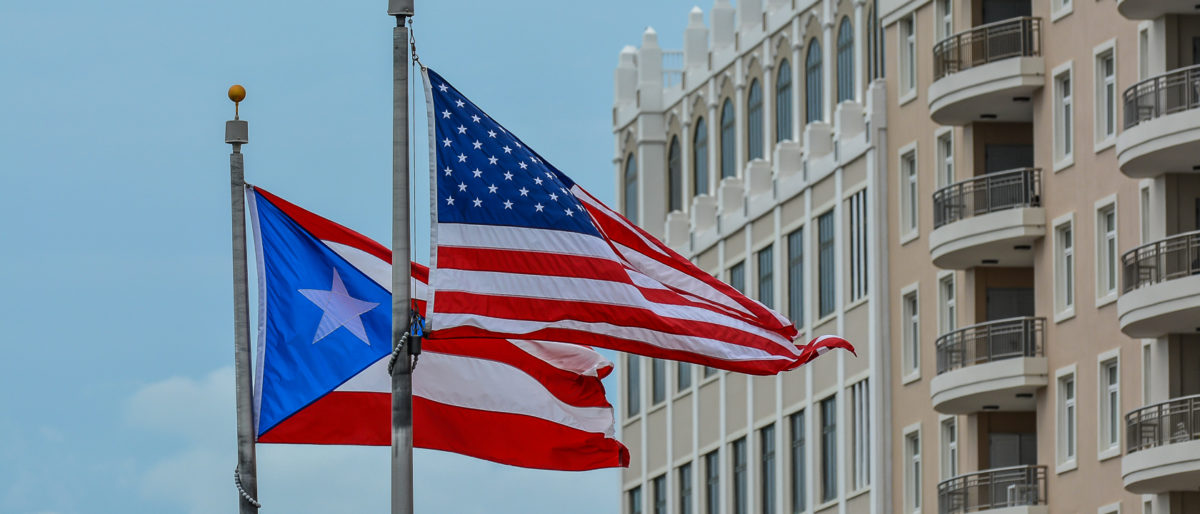 What a great idea.  Sure, areas of the Caribbean are rebuilding as they do after any storm.  All ports are both open and ready to welcome visitors.  But there's more. To encourage guests to book a Caribbean cruise, Windstar is offering the special Caribbean Is Open Cruise Package with discounted pricing, a $200 shipboard credit, and free onboard Wi-Fi.
Of particular interest in this space, a new reason for sailing on a small ship like the yacht-like vessels of Windstar: small ships can avoid overcrowded waterfronts.  They are able to call at places big ships can not get into due to their size.  That's always been a feature travelers like about travel on any cruise line with smaller ships.  The result of this year's hurricane season drives that point home.  Example: Windstar recently announced it will call at Anse Mitan in Martinique and Deshaies in Guadeloupe.  Larger ships will sail to familiar harbors in the Western Atlantic and Western Caribbean while Windstar stops at rarely visited jewels of the Caribbean islands.
We also do things many travelers think are long gone, like our open bridge policy, private beach barbecue experiences, and a watersports platform to jump right into the blue waters the Apollo astronauts swooned over from space. Not everyone has to chart the same course." –Windstar Cruises President John Delaney
Extra Value On Small Windstar Ships
Consider the new Star Collector Voyages in the Caribbean, cruises 14 days long that also include complimentary daily laundry. A new Windstar Jewels of the Windward Islands itinerary sails to the rugged natural beauty of St. Lucia and little-known isles that are off the tourist radar, like Bequia in the Grenadines.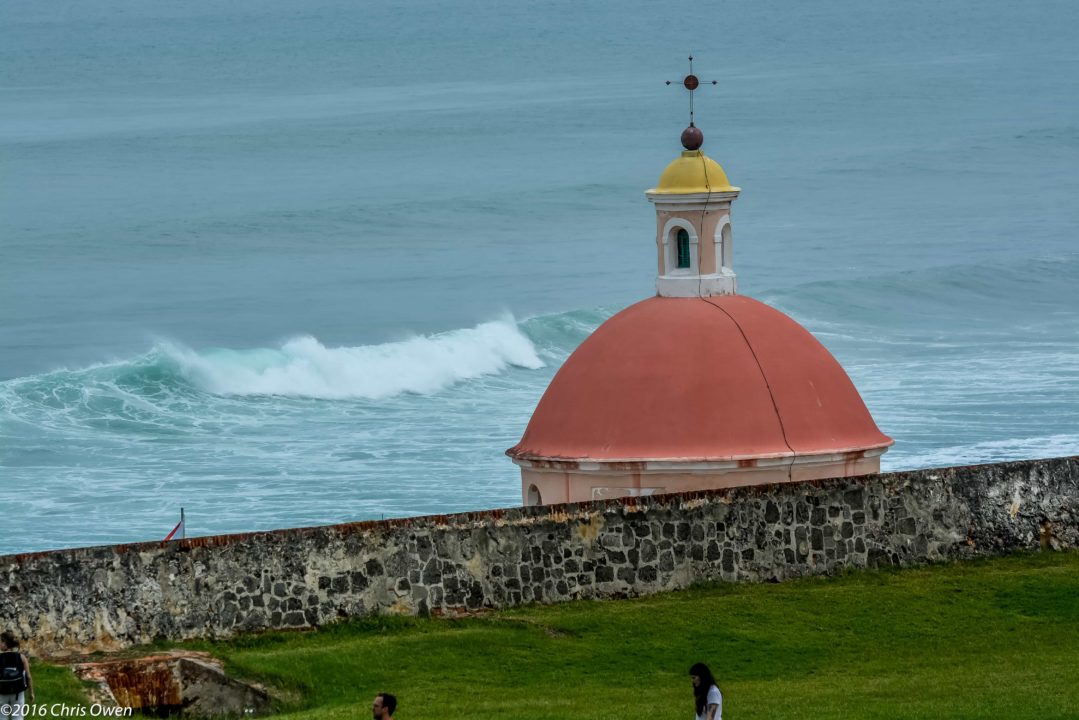 Fast Forward 
A week after this announcement, Delaney took his case to travel professionals, the people who book cruises, detailing his upcoming experience.  "Resurrecting tourism after a natural disaster isn't easy. There's the perception that everything is destroyed or closed, with the second wave of damage then hitting in economic form when tourists are hesitant to book with you and return."
Getting specific, Delaney adds "I want to help counter that narrative after the recent storms by revealing, in person, that San Juan is a good choice for beginning or ending a cruise. Although areas of the Caribbean are still rebuilding after the recent hurricanes, so much of the Caribbean is open and welcoming visitors to their wondrous islands."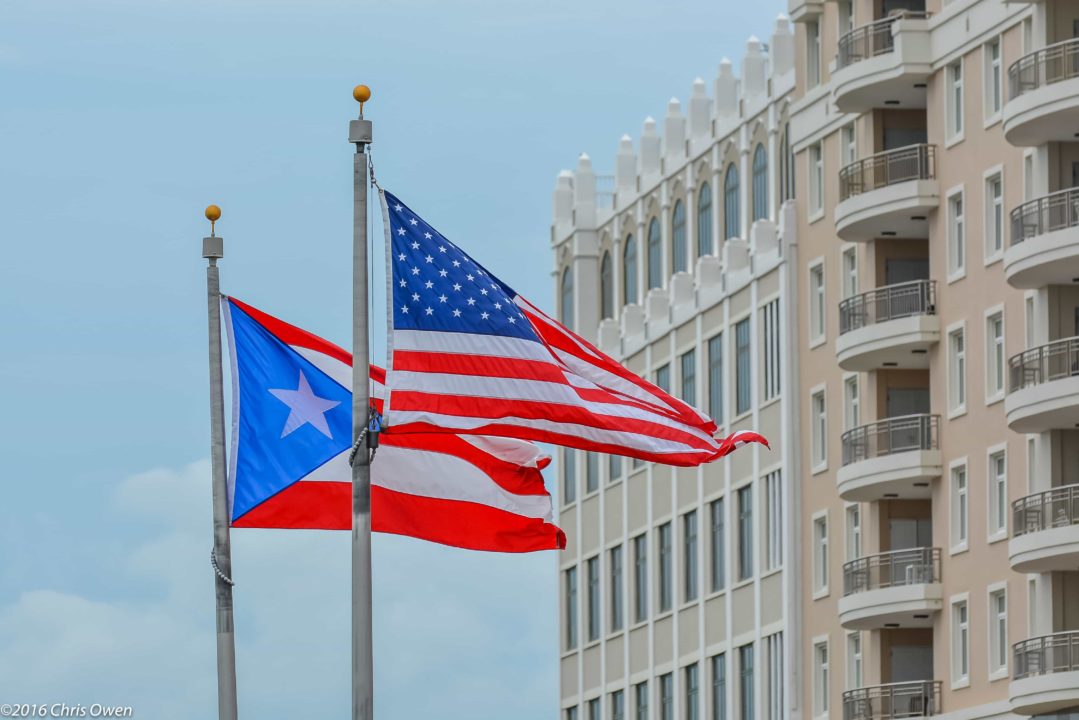 Of Primary Importance To Readers Here, Delaney notes "Travelers, and agents, should not be concerned about beginning or ending a cruise in San Juan, where the cruise terminal has been operational for weeks, along with the airport."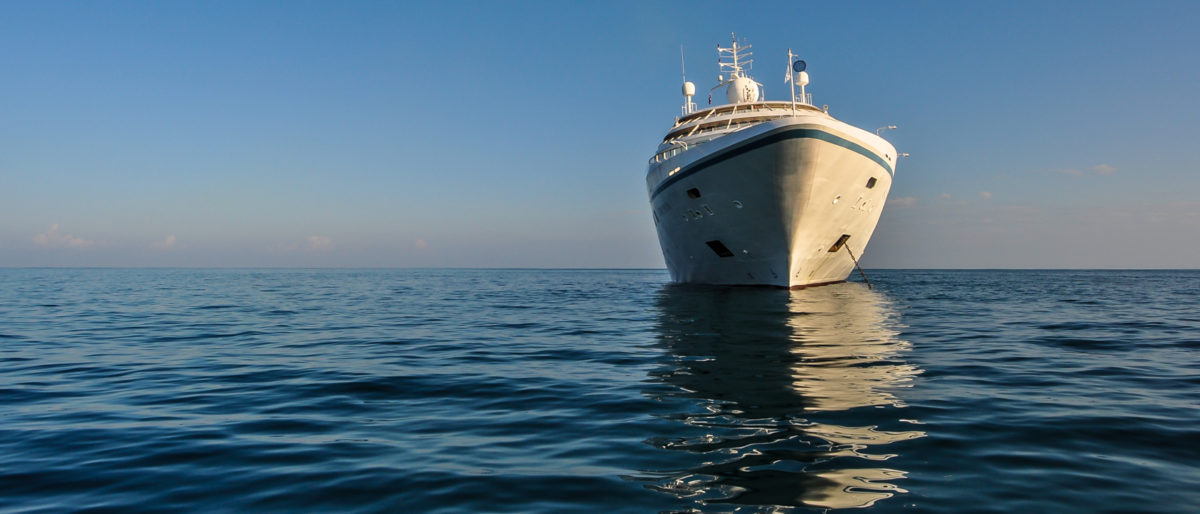 Learn About Windstar Cruises 
Windstar Cruises operates a six-ship fleet of small sailing and all-suite ships visiting approximately 270 ports in 2018 sailing throughout Europe, the Caribbean, Costa Rica and the Panama Canal, Asia, Alaska and British Columbia, Canada and New England, and cruising year-round in Tahiti and the South Pacific. The boutique cruise line is the Official Cruise Line of the James Beard Foundation, and the small ships are known for offering an intimate private yacht-style experience, exceptional culinary experiences, immersive itineraries, and exclusive access to the world's best ports and small harbors. Windstar Cruises is a part of Xanterra Parks & Resorts®, known for "Legendary Hospitality with a Softer Footprint." Xanterra's entities also include lodges, restaurants, tours and activities in national and state parks, as well as resorts, railway and tour companies. More information: at WindstarCruises.com.
Sail along with Windstar online:
Facebook / Twitter / Google+ / YouTube / Pinterest / LinkedIn / Instagram / Blog
For more information on cruising with Windstar in the Caribbean, contact a travel professional or Windstar Cruises by phone at 877-958-7718, or visit www.windstarcruises.com.
Our Windstar Experience
Considered in their entirety, our collection of Windstar Cruises articles, photo albums and galleries brings an accurate, overall feel for what the cruise line does.  Our sailing reflected here was through the Panama Canal & Costa Rica.  Our focus is always on the overall feel of any given cruise line, enabling travelers to gain insight not found elsewhere from our global brand impression.  That strategy brings universal information that can apply to any sailing of any Windstar ship in any part of the world.
Specifically, we target
Enjoyable Hardware: Not just the beautiful hardware and attractive features but actual passengers enjoying (or not) the beautiful hardware and attractive features.
Direct Contact Points: Interaction between crew members and passengers in typical scenes travelers are likely to experience.  
Unlikely But Defining Dining Features: If you smell bacon frying at 3AM, odds are that's the bacon that will be served at 7AM. If that disturbs you, this target will thrill you. Things like that.
Unique Features Found On No Other Cruise Line Or Ship: The differentiating factors that make this cruise line an excellent choice when matched with the right traveler. Not just different but meaningful. 
Their Soul: Defining and detailing what drives the cruise line beyond attaining financial success.  
Reality: Pre-cruise advertising, video, brochure descriptions and other documentation depicting what a cruise line promises compared to our actual experience. 
What we do not target:
Pricing: We assume those who want information about a cruise line have checked the price point box as being acceptable. We start quoting prices and there is always someone around who wants to play a comparison game.  Irrelevant in this space.  Bonus Tip: If someone at dinner on a cruise mentions they paid $lots less for their stateroom, ask to see a copy of that invoice.  That's really the only way to know what they are talking about.  Most of the time, it's not true anyway. See? Silly topic. 
The Bad: This is a big disappointment to those looking for a negative view of just about anything having to do with cruising.  That's not what we do here.  Sure, we'll tell you the ins and outs of some critical part of the process with nothing held back. Consider discounted cruise line airfare, for example.  But we won't fixate on the fact that it's just a long travel day to and from Europe.  There are plenty of message boards and chat rooms for that. 
Previous Windstar Cruises Posts Here At ChrisCruises.com:
Facebook Photo Albums:
Exposure Photo Storybook:
Flickr Photo Albums: