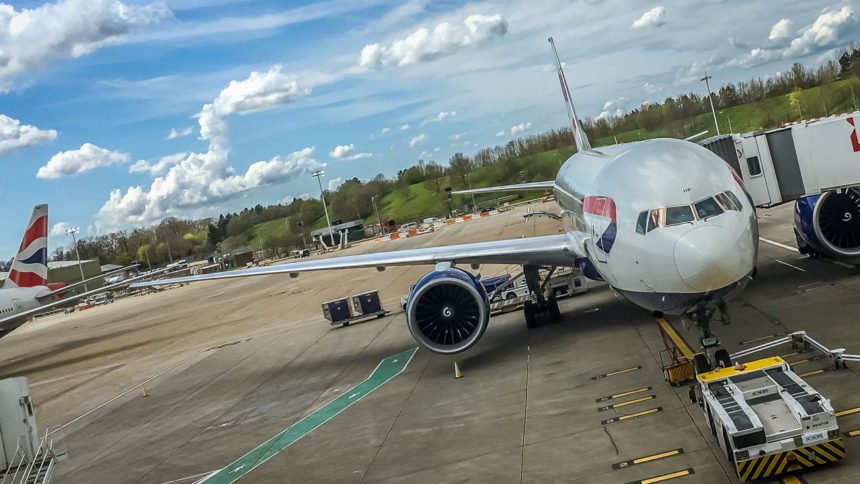 Cruise Line Discounted Airfare: Not Like Planning Your Own
Nearly every time I talk to a fellow cruise traveler about their experience, the ship and crew rate high.  To different degrees, that's a nearly universal high rank among those who cruise. Value is a primary element of travel by ship that has withstood the test of time and enables travelers to come out the clear winners.  Still, parts of the process of getting to the ship are handled indirectly by travel suppliers other than the cruise line.  Cruise line discounted airfare is one of those optional, add-on items that sounds better than the actual experience might be.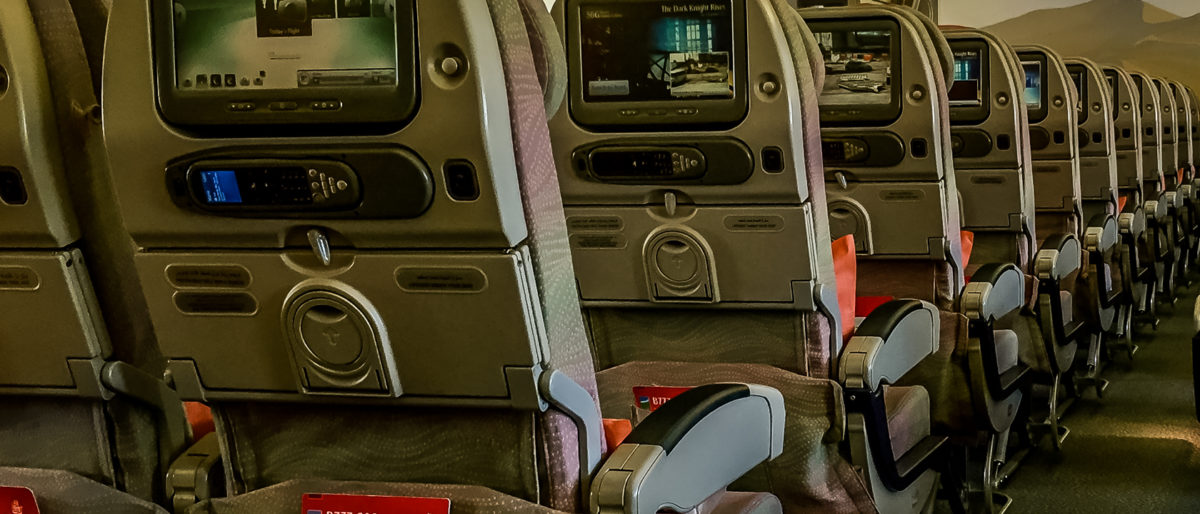 'Free air to Europe', touts one cruise line. 'Discounted air from a selection of North American gateways, lures another.  Versions of both are attractive to cruise travelers for whom driving to the port is not an option.  After all, paying $0 for airfare effectively levels the budgetary playing field when comparing to sailing from a drive-to embarkation port.  Still, there are realities associated with airfare that just need to be accepted if buying air through the cruise line. Sort of like booking an unassigned stateroom at a discounted rate: you need to be ok with that location ending up anywhere on the ship to buy.  Cruise line discounted air also has some potential advantages and disadvantages.
Cruise Line Discounted Airfare- Some Realities
Booking Is Fun, Planning Not So Much- Other than picking the closest air gateway to fly from, standard discounted air comes with few options, mainly due to the way cruise lines go about contracting that air to offer at a discounted rate in the first place.
Cruise Line Bulk Fares- Cruise lines contract with air carriers in advance for huge blocks of seats. They do that on flights that service port cities where cruise lines will pick up and drop off passengers.
There's A Price For Free- Probably one of the most difficult parts of using cruise line discounted airfare is understanding there is a price for that.  The process will not go as it might if booked as an individual reservation, just you and the airline.
Loss Of Control- This is probably the hardest part of the deal to get over for the traveler.  They may or may not be able to choose their preferred seat, add special requests or a known traveler number depending on how the cruise line goes about booking that air.
Time Is On The Cruise Line's Side- Yes, bulk fares are contracted for in advance but they do indeed cost the cruise line $something.   Say the going average rate for flights, any flights, to the ship and back home is $300 per person.  A price of $100 or $free looks wonderful.  Right about here is where we can easily fall into the allure of cruise line discounted airfare pricing, much like we might have fallen for that $99 cruise deal in the past.  We quickly come to find out that $99 does not even get us on the ship.  Port charges, taxes, and government fees are added on top of that $99.  The cruise line plays a bit of a gambling/forecasting game with airfare that hopefully results in a buy low, book lower situation if they wait to actually gain any $advantage on the booking, bulk fares or not.   Which brings us to one of the biggest challenges for travelers who pay attention to details.
Your Seat Selection May Not Be Immediate- There is a rather substantial difference between booked air and ticketed air.  For all practical purposes, booked air locks in the price but allows the cruise line to play around with the schedule (a good thing) to get us to the embarkation port in plenty of time to be there before the ship sails away. Travelers who simply just want to get there and don't care how that happens are ok with this.  Those who like general area seats (aisle, window) or specific seats (close to the front, back, lavatory, etc) will hate this part.
Air Gods, The Bad Side- at the travel agency or cruise line, the number of people who can fully wrap their heads around the myriad of mind-boggling flight options available to get travelers from point A to point B are few. Every travel agency has at least one of these peculiar people and they are really good at it, tapping relationships built over decades to cut through red tape and take care of business in a way cruise lines simply don't offer. Unless buying air on our own, we want one of these air experts in our back pocket.  Frankly, though, that will probably never happen.  A good personal travel agent to build a long-term business relationship with?  You bet, there are plenty of them out there for travelers willing to invest the time to find one. Personal travel agents are a consumers only defense against the ugly, vindictive side of Air Gods.  Simply put: you just don't question Air Gods or you're asking for trouble. A multitude of initial choices become fewer and fewer as more as more frequent than most requests from the traveler are fielded, taking up their valuable time.
Air Gods, The Good Side- That same Air God sword that seemed unwilling to be all that helpful, can be.  Just about any request for anything other than an unspecified flight schedule that gets us to and from the ship on time is something more the Air God has to do. We're asking them to do more work for nothing that is immediately rewarding.  If they do good, their role in retaining loyal clients has been fulfilled but some other department can blow that.  The reason/theory/war that led Air Gods have so much power is irrelevant.  They do and they are holding all the cards.
They Really Are On Your Side- Comparing the process of booking air with our favorite airline on our own vs. through the cruise line reveals a distinctively different process.  Travelers who like to plan details hate that part.  Travelers who just want to get there and have someone else take care of the details don't really care… unless something goes wrong. Then they usually end up thinking/saying, in reflection: 'Love the cruise line, hate the air'. Still, at the end of the day, the cruise line really does want us to get to the ship, enjoy travel, and want to come back for more.
But They Really Don't Want To Talk To You– A lot of this has to do with your persistence and demeanor on the telephone.  Call up the cruise line and demand to speak to someone in authority and you will probably never ever talk to one of the Air Gods. If you book your entire vacation through a travel agent, including the cruise line airfare, the cruise line won't want to talk to you about it at all. Nor should they actually without your agent's consent.  That keeps everyone on the same page.
Actually, They Might Not Talk To Your Agent All That Much Either-  Sure, your travel agent speaks the language of Air Gods and has your best interests in mind.  Still, their hands are tied when the airline has not actually released the seats on that flight next year to be booked. Odds are, your travel agent would prefer you have a more active role in the planning of air to and from the ship than the reality of cruise line air allows.
Because You Can See It Does Not Mean It Can Be Booked- One of the most difficult concepts to understand in process of booking cruise line discounted airfare is that we can make better choices on our own.  Say I am flying from Orlando to San Diego for a cruise (or to visit daughter and son-in-law for Thanksgiving which we actually are doing). Delta has a bunch of flights from Orlando to its Atlanta hub.  That makes choosing one that will give us plenty of time to make the connection for our onward flight to San Diego easy.  We look around online and don't find exactly what we want right away, so we look at booking two one way flights, one from Orlando to Atlanta, then another from Atlanta to San Diego.  Perfect…but that's not the way it works.  Part of the cruise line's role in low discounted fares is taking the flight configurations that airlines put together, not consumers.  Those plans keep flights efficiently full and are pretty much written in stone.
Air Travel Is Comparatively Annoying- Twenty years ago, when cruising was 'new' to many travelers and the industry was moving beyond the "newlywed or nearly dead", things were different. Then, the challenge for travel agents was simply getting their clients to try a cruise at all.  We knew that once we got those clients on the ship, all would be well.  The cruise experience would speak for itself as a standalone quality travel product. Then, the focus for travel agents was more one of luring those clients away from land-based options or all-inclusive island trips. Now, the challenge, especially when international flights are required, is often on making it past what can seem like ridiculous cruise line air plan rules.
Basically, booking air via the cruise line is not like booking directly with the airline.  That's a reality that may or may not be worth wrapping our consumer heads around, depending on the air offer before us.  Still, there are potential advantages in booking air with the cruise line.

Potential Advantages Of Booking Cruise Line Discounted Airfare
The Price.  Many cruise lines offer both 'Flexible' and 'Restricted' airfare through a variety of airlines.  Choosing a Flexible fare will bring no fees for cancellation before the final payment due date. That's the same date that the cruise fare is due to be paid in full. That flexibility comes with a higher price.  Restricted fares often bring the lowest fares but are commonly non-refundable and must be paid for at the time they are added to the cruise line booking. Promotional Fares bring the most alluring pricing; $0 is pretty hard to beat. Or so it would seem.
The Ship Will Wait For You, Maybe.  If running a few minutes late on getting to the ship due to flight delays on flights booked independently, you're out of luck. The ship will leave on time without you.  In the same situation with air booked through the cruise line, they might wait.  If you are the only person who has not boarded and your flight won't be in until the next day, the ship of 3000 other people who did get there on time won't wait.  Depending on the cruise line, they might make arrangements to get you to the next port of call to board.
It Might Include More – Some cruise lines include transfers from the airport directly to the ship as part of the deal. Throw in a pre- and/or post-cruise stay via the cruise line and those travelers who like the simplicity of having one source handle all the details are on familiar ground.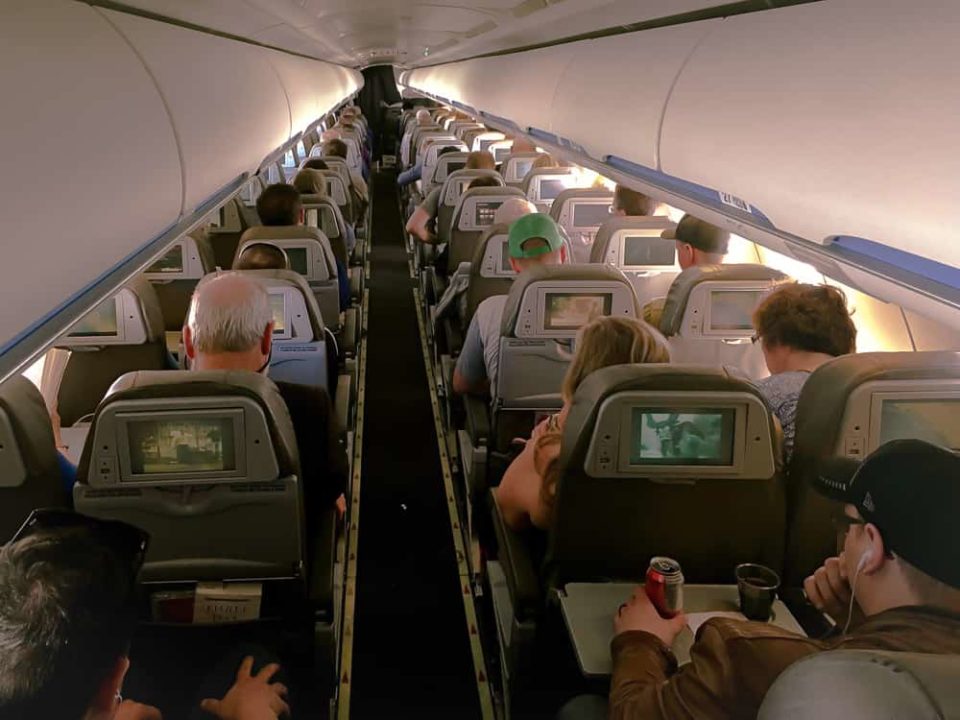 Potential Disadvantages Of Booking Cruise Line Discounted Airfare
It Might Include Less- Season 1 Episode 2 is all the further we need to go with the cruise line air show to find out: not all seats are created equally.  Booking air independently from any point A to any point B allows full access to the booking, adding frequent flyer and known traveler numbers and selecting seats. Booking that same air through the cruise line might not, again due to the ticketing issue, again bringing up the ugly matter of booked air vs ticketed air discussed above, two decidedly different animals. This is probably the most talked about topic by consumers about cruise line airfare.
Loss of Control- Book on your own and it's a done deal: pick the exact flight plan that works for you, pay for it, selected seats and call it a day.  The reality of booking air with the cruise line can be quite different. There will be extra steps and people and parties involved in the process which, from a consumer point-of-view, just slow things down.  Some air travelers will not even notice this loss.  But those are the people who show up at the gate to find their family seats spread out all over the aircraft…because the travelers could not be bothered with selecting seats.  Much of air travel fails are self-inflicted wounds like that.
No Man's Land-  If we book directly with the airline and want to change something, it's one call and done.  Air via the cruise line sticks you and your travel agent right in the middle of the process.  That might very well be more attention that travelers want to devote to this part of the planning, regardless of their tolerance for such matters. This is for sure a place your travel agent does not want to be.  The travel agent becomes a true middleman, like passing notes between classmates in high school,  with no personal ability to change elements of the flight plan. This is sort of like bringing a mechanic along on a cross-country road trip then asking a florist to fix your car when it breaks.
Trouble Enroute?  It's Gonna Be You And The Airline Anyway- It's nice to believe that the cruise line is committed to getting us to the ship as part of the air deal.   Still, arrive a bit late to the gate and miss that flight: it's going to be you and the airline as the most efficient option for fixing it. I can not imagine wasting the time to call the cruise line or my travel agent after my flight lands late for assistance when the airline desk is six feet away and intimately aware of my situation. Travel disruptions are one of the big opportunities for travel agents to shine and dazzle us with their abilities.  I suppose if your travel agent is a needy friend and this glory ride would make their day, sure, call them.  Otherwise, why avoid the source when it's staring you in the face?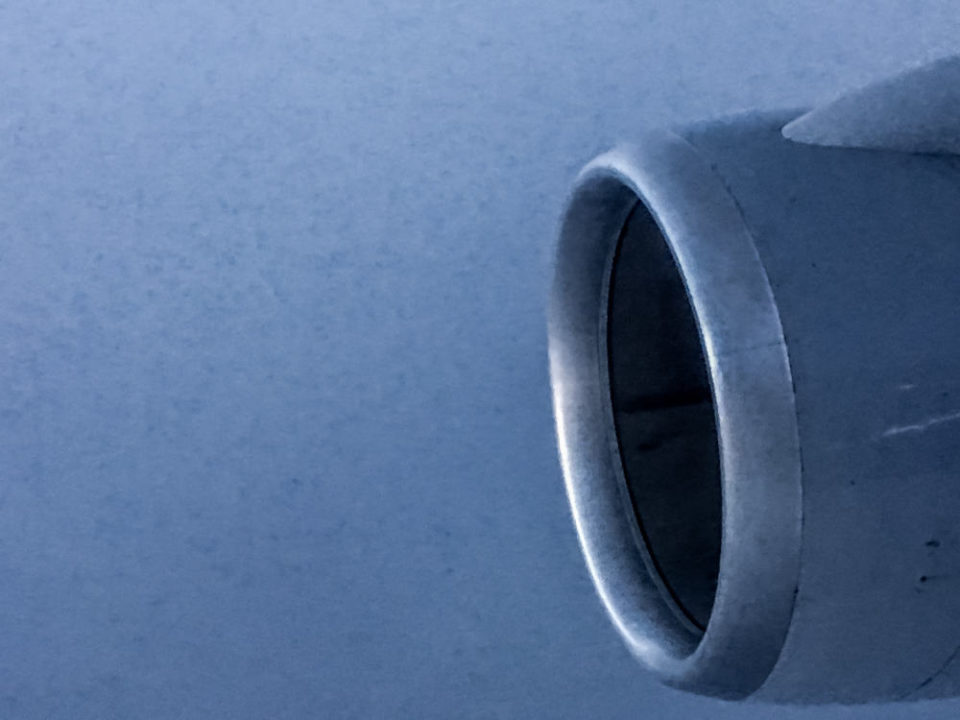 At the end of the day, know these facts going forward about booking cruise line discounted airfare:
You Don't Have To- In case this reality has been elusive: you are not required to use the cruise line airfare plans.
The Cruise Line Really Does Want To Get You To The Ship- Even the Air Gods do but we are all different travelers with different expectations and requirements.  No one knows those expectations and requirements more than we do as individuals.
Discounted or Free Air Comes At A Price- the system that works with these offerings is when air passengers have no requests whatsoever. Save those for the ship where there will be people who care more.
Air Really Is A More Personal Decision than the cruise itself.  It seems we still have a love affair with taking to the sky that is just undeniable. We can tell ourselves that we just need to get there and it does not matter how right up until the time we board the aircraft.  Then and only then, that reality sets in and we wish we had explored other options.