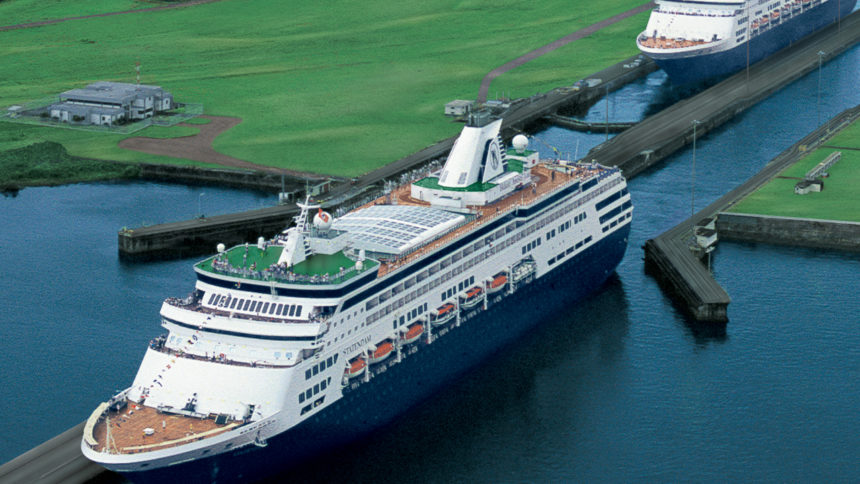 Panama Canal Options Expand
When we sailed with Windstar Cruises on a Panama and Costa Rica itinerary, the better part of two days was focused on a full transit of the Panama Canal. Our Star Pride sailing was on an unusual 7-day itinerary that voraciously supported Windstar's focus of being 180° From Ordinary.  Most Panama Canal itineraries are longer, beginning at 10 days for a partial transit. Travelers able to cruise more than the 7 days we enjoyed on Windstar might choose from a number of cruise lines that offer longer sailings.  As with visiting Alaska, Holland America Line is a favorite choice for sailings that include the Panama Canal. One good reason: Eight Holland America Line ships will sail 19 Panama cruises between fall 2017 through spring 2018.
"The Panama Canal is among the greatest engineering feats of our time, and its easy access from a U.S. home port makes it one of the most popular longer itineraries we feature" – Orlando Ashford, president of Holland America Line.
With transits ranging from 14 to 23 days, Holland America Line provides cruise travelers more ways to experience the Panama Canal than any other premium cruise line. During the 2017–18 season, Holland America Line will carry more than 400,500 guests through the Central American man-made marvel.
Once-In-A-Lifetime Quality Experience
"There's no better way to become more immersed in the world than by experiencing something like the Panama Canal, where history comes to life as you witness up close what it took to connect these two oceans." notes Holland America Line President Orlando Ashford, adding "Everyone should transit the Panama Canal at least once in their lifetime."  Agreed, there is a lot more to this story than making it efficiently from one side of a continent to another.
One Transit, Two Oceans, Five Departure Cities
From September 2017 through May 2018, ms Amsterdam, ms Eurodam, ms Maasdam, ms Nieuw Amsterdam, ms Oosterdam, ms Westerdam and ms Zaandam will make 19 transits between the Atlantic Ocean and the Pacific Ocean from five departure cities. Guests can set sail from Boston,  Fort Lauderdale, San Diego, San Francisco, and Vancouver. Cruise rates start at $1,199.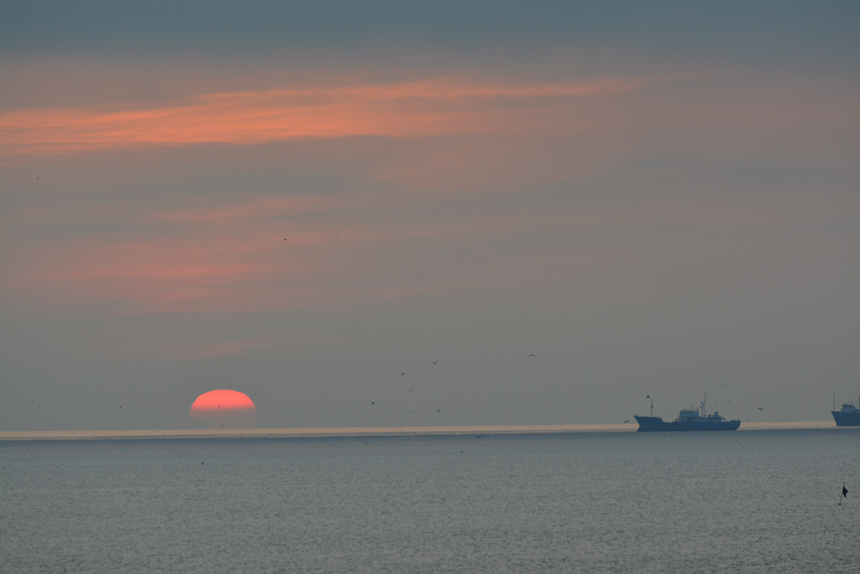 Full Transits = A Variety Of Ports Along The Way
In addition to visiting the Panama Canal, the 14- to 23-day cruises will visit destinations in Mexico, Colombia, Costa Rica, Guatemala, Nicaragua and the Caribbean. Additionally, most sailings visit Half Moon Cay, Holland America Line's private Bahamian island known for its pristine beaches, exciting shore excursions, exclusive beach cabanas and child-friendly activities.
Partial Transits = Aruba, Bahamas and the Panama Canal 
A 'partial transit' means that the itinerary includes exploration of the Canal's Gatún Lake.  The ship then turns around and comes back the way it came in. Holland America Line's ms Zuiderdam will make sixteen partial transits between November 2017 and April 2018. The 10- and 11-day Southern Caribbean & Panama Canal Sunfarer itineraries include interesting Southern Caribbean calls in Aruba, Bonaire, Colombia, Costa Rica, Curaçao, Grand Cayman, Panama and Half Moon Cay. Cruise rates start at $1,099.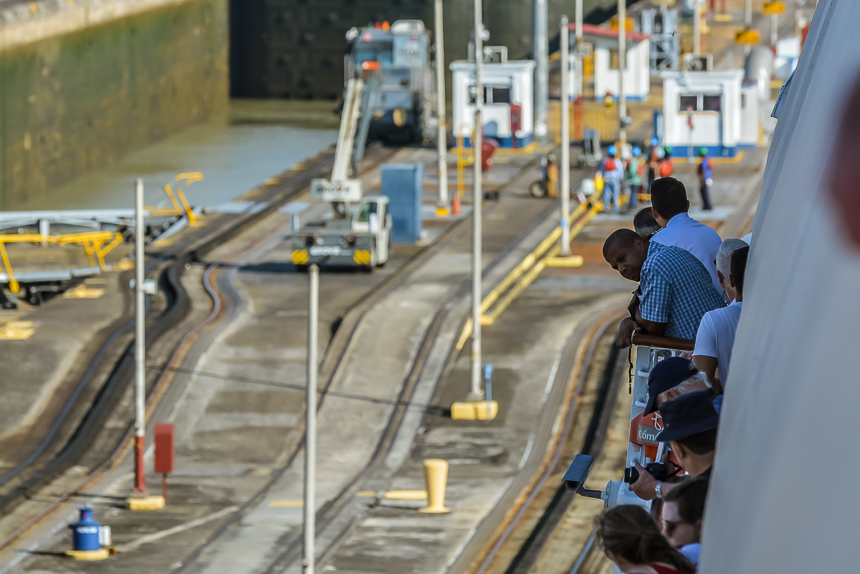 Explorations Central (EXC) Brings Panamanian Culture on Board
While much of the focus of a Panama Canal transit is obviously off the ship, Holland America's Explorations Central (EXC) programming brings Panama's local traditions, culinary tastes and cultural experiences to life on board. Through EXC Encounters, guests can
Connect Locally, In TheLocal Language– EXC programming helps Holland America cruise travelers with their language skills,
Know The Local Scene- Find out about local customs
EXC Talks: Attend an EXC Talk where a Panama Canal expert recounts the history and drama of constructing the famous waterway.
Panama On Board- Visit a Panamanian market on the Lido Deck – a highlight of the voyage where guests can indulge in regional delicacies such as empanadas, arroz con pollo, ropa vieja and pastel de tres leches.
Your Interests Fulfilled- Custom Recommendations Included- The onboard EXC Team will provide further guidance for the port calls
AFAR Media Onboard– EXC Port Planners in partnership with AFAR Media offer exclusive tips and information for each destination.
Explore From Your Stateroom- The in-stateroom EXC Channel will feature a selection of curated films, documentaries and TV shows exploring destinations on the ship's itinerary.
Like This Idea?
For more information, contact a travel professional, call 1-877-SAIL HAL (1-877-724-5425) or visit hollandamerica.com.