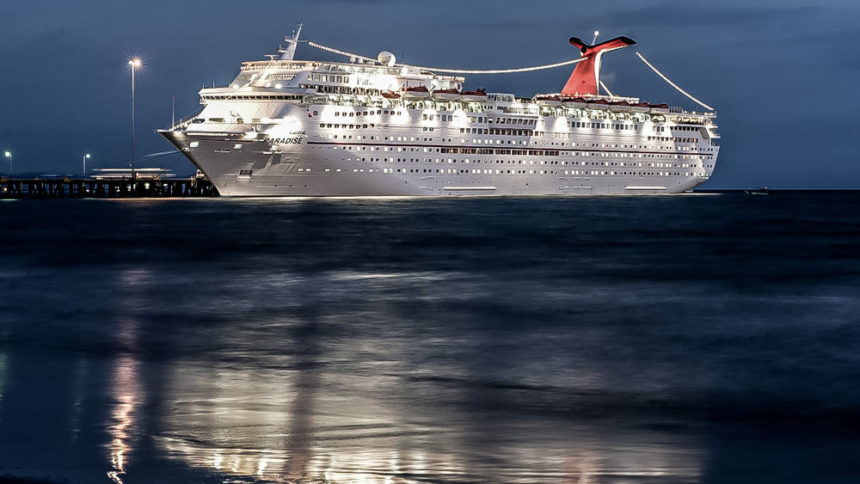 Take Note: Carnival Paradise Cuba = More Focus Required
Next to visit Cuba, Carnival Cruise Line will send Carnival Paradise to Havana on voyages from Tampa beginning in June. That's great news for cruise travelers looking for something new in the Caribbean.  Surprising to some: Carnival Paradise Cuba cruises have specific requirements unlike other Caribbean destinations.
The overnight visits to Havana will be featured on series of 12 four- and five-day cruises aboard Carnival Paradise departing from the Port of Tampa starting June 29, 2017.  
Four-day cruises will depart

June 29

,

July 13

,

August 24

,

September 7 and 21

, and

October 5 and 19, 2017

as well as

May 3, 2018

and include a daytime and overnight visit to Havana.
Five-day voyages will depart

August 14 and 28

,

September 25 and October 9, 2017

, and include a daytime and overnight visit to Havana as well as a stop in either Cozumel or Key West.
Carnival Paradise guests will be able to choose from a range of exciting shore excursion experiences that showcase Cuba's vibrant culture and majestic beauty, along with the island's warm and friendly people and centuries-old architectural landmarks.
Carnival Paradise Cuba
Undeniable Benefits
 Carnival presents a rare and exciting opportunity to explore this fascinating and previously off-limits destination.  Doing so with familiar Carnival Cruise Line brings a plethora of benefits not offered by other cruise lines
Sailing on Carnival Paradise, travelers can enjoy an array of amenities and a full schedule of daytime activities and nighttime entertainment. A variety of dining options include two full-service main dining rooms and expansive poolside choices. The ship also features a 12,000-square-foot Spa Carnival health and wellness facility and an exclusive Serenity adults-only retreat. Popular family-friendly programming includes supervised activities for kids in three age groups, our swimming pools and a 115-foot-long water slide.
Carnival Paradise Cuba
Undeniable Requirements
Unlike other Caribbean itineraries United States citizens booking Carnival Paradise on a sailing that stops in Cuba has special considerations and requirements from booking to being there.
Restricted Fares: Carnival's Early Saver Fare is never available on Cuba sailings
Not Just Book And Go: U.S. (including Cuban-born) and international guests are eligible to travel to Cuba from the U.S. if they either meet at least one of twelve categories of authorized travel or obtain a specific license issued by the Office of Foreign Assets Control ("OFAC").
Required: All guests (including children) will be required by the U.S. Government to complete a travel affidavit identifying their approved category of travel. This must be completed prior to boarding the vessel.
Required: A valid United States passport that expires no sooner than six months after the scheduled completion of a sailing.
Required: A $75 per person Cuban visa, added to each passengers onboard account.  Most travelers will have a tourist visa.  Guests born in Cuba or those traveling for specific reasons (like journalists) will have a non-tourist visa
Required Ashore: Carnival will offer optional shore excursion programs that will fully comply with all the requirements for people-to-people programs.  These are not required.  Passengers can opt to participate in a self-guided program. Self-guided guests must still have a full-time schedule of authorized activities and must maintain their own records demonstrating such a full-time schedule.
Required Participation: In planning activities ashore, guests should keep in mind that people-to-people activities must be fulfilled before guests can engage in free time. Evening shore excursions offered by Carnival do not comply with the people-to-people guidelines and cannot be considered to be part of the required full schedule of activities.
What Is It Like To Sail To Cuba?
Stay tuned.  We're doing just that in August
Photos: Carnival Cruise Line/Andy Newman