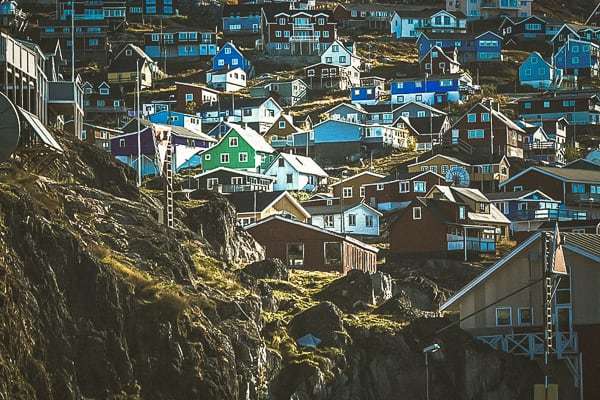 Personal Contact Travel Moments: The Best Part
Reducing travel by ship to the lowest common denominator, the part shared by all cruise lines, reveals some of the best parts of travel itself.  Safely transporting us from place to place obliterates the generalized notion that travel is unsafe.  We see that first hand.  A growing focus on destinations brings personal contact with people who turn out to be not all that much different than ourselves. Happiness is a priority to them as well. We experience people, places and events first hand in a way no story can tell.  Recalling memories made around the world can be as simple as going back through images captured while traveling.  If those images document personal contact travel moments, when did something other than view a place: that's the best part.
In Our Graffiti Collection: The Refrigerator Magnets Of Today, we included some images captured while traveling with a number of cruise lines. Those caught my attention while scanning through years of photos when the thought occurred to me 'it's as though all those people went to the same art school'.  I knew odds were staggeringly against the graffiti artist in Jordan having any connection to the one in Jamaica or France.  Still, a similarity exists.  In a way, that similarity, that commonality that runs through all those photos serves as a binder of sorts between travel experiences.
Getting a bit less human-influenced and a bit more geo-focused, our world offers a wide variety of amazing things to see. Preserving personal contact travel moments made around the world may recall a cup of coffee at a sidewalk cafe in Italy, lunch in a German restaurant or time looking through shops in France with traveling companions with us now who might not always be.   If that sounds a bit complicated, it's not.  For me, that was as easy as gathering images of flowers as other personal contact travel moments were experienced around the world.
We can also get quite specific while traveling, defining otherwise obscure notions or providing personal documentation of global themes.  I wrote Interesting Viking Tour Brings Global View In Very Simple Terms after an optional tour with Viking Ocean Cruises in Greenland.
As cruise ship excursions go, this one could be found in the "home tour" category.  14 of us from Viking Ocean Cruises second ship Viking Sea, visited a typical Greenland family where a lovely couple had lived for their entire 45 years of marriage.
We talked about life in Greenland, the place they had traveled (Hawaii), the people they had met (who visited there via ship) and other typical home visit topics while enjoying traditional cakes and cookies.  No questions were off limits and the family gave us a really vivid feel for what it is like to live in Greenland.  The answer to one question has proven to be the memory I share most from that 15-day In The Wake Of Vikings itinerary sailing from Bergen to Montreal.
From the location of this typical home in Greenland, we could see our ship in the harbor below. When asked if the harbor froze over in the winter, the senior gentleman of the family explained "It used to freeze, before global warming".  He went on to confirm that environmental reality to our group by adding "When I was a boy, we (ice) skated there."
As profound as that real life example was to everyone that day, so are other personal contact travel moments we have enjoyed around the world.   Visiting the places cruise ships take us is a wonderful start. Looking back on the travels of my lifetime, the very best parts have come from actual contact with those places.   A very good example comes from another Viking travel product.
The 15 day Grand European Tour of Viking River Cruises sails 1,100 miles from Budapest to Amsterdam (or reverse).  A few Summers ago I had an assignment to sail that interesting itinerary after high water levels had caused river cruise itineraries to be modified.  Along the way were a dozen included tours, all of which offered a variable amount of what  "free time" on our own. Interest level in those orientation tours ranged from casual observers to those who took notes along the way, not wanting to miss a second of the experience.
Regardless of interest level in content, the typically well-traveled Viking passenger figured out rather quickly that 'free time' could be the best part. That was when personal contact travel moments came.
We focus a lot of attention here on planning travel from dreaming to doing.  That puts a lot of emphasis on the enduring parts we will remember for a lifetime.  A decade or two from now, we might not remember the price of a trip, the flights there or back or who was in the stateroom next to ours.  We'll remember the personal contact travel moments.  Make more of those.