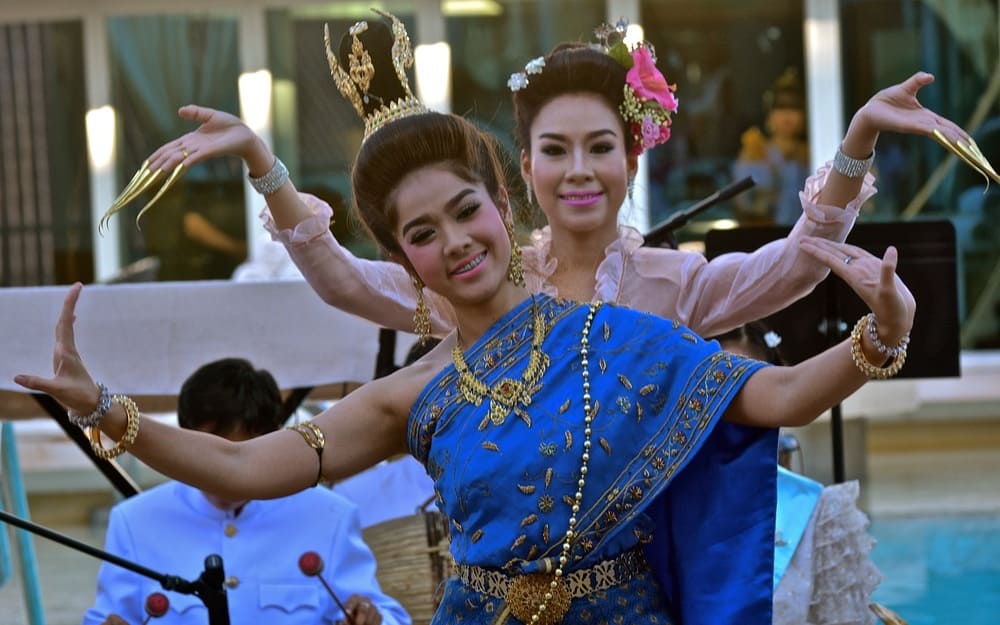 Seabourn: A Taste Of Thailand
Winding down our 14-night sailing of the Seabourn Food and Wine Cruise, we stopped at our last port of call, Laem Chabang, the gateway to Bangkok. A cargo ship terminal for the most part, Seabourn Sojourn was the only cruise ship in port that day. A complimentary shuttle took passengers to town on the half hour. We used that time to catch up on some photos collected along the way before an interesting performance by local musicians.
Laem Chabang is Thailand's largest port, taking up 2,572 acres and capable of handing the largest vessels. Developed in 1988 to encourage taking advantage of the location's close proximity to the Gulf of Thailand, Laem Chabang is the 22nd busiest container port in the world.
We would end the day sailing away from Laem Chabang with two full days at sea ahead cruising the Gulf Of Thailand and plenty of time to answer more reader questions, explore Seabourn Sojourn and recap the 2016 Seabourn Food And Wine sailing. Stay tuned for that.
Here is more about our day in Laem Chabang, Thailand:
[URIS id=56605]
Facebook will feature each day's post here as well as a variety of photo galleries created as we sail. Encouraged: Your questions and comments.
Instagram lovers will see one post a day that summarizes much of what we saw and did in the last 24 hours.
Pinterest boards for each port of call are already set up, ready to be filled with photos as time permits, subject to bandwidth limitations we may encounter along the way.  Also to be created and published perhaps with a bit higher priority, food and wine photos.
Twitter has been populated with prescheduled tweets throughout the day that will be updated with events and happenings around the ship and ashore as the occur.  Follow @OrlandoChris, @SeabournCruise and the tag #SeabournFoodAndWineCruise.
Tumblr will be all about food and wine with multiple posts throughout each day.
Google+ posts will recap the day at its end
Exposure Photo Storybooks will no doubt come after sailing and be more reflective of the entire experience, as usual.  Different this time, multiple storybooks focusing on culinary events as well as destinations visited along the way.
Chris Cruises In Progress– takes readers directly to a list of all Seabourn Food And Wine Cruise posts.
2016 Seabourn Food And Wine Cruise Journal- will be stuck to the top of the list here at ChrisCruises.com while the event is in progress, all the daily posts, in order, travel journal style
Your Questions Answered. Have questions as we sail?  Email Chris@ChrisCruises.com for answers anytime